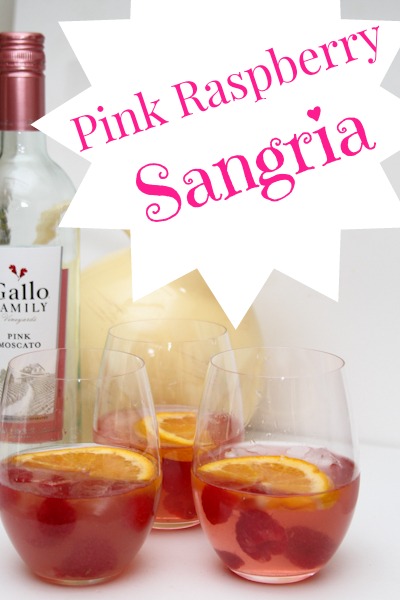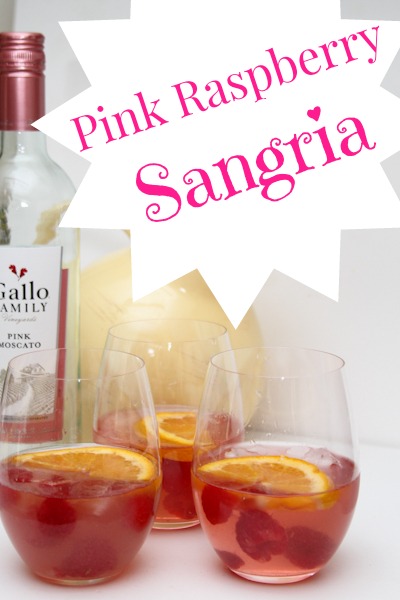 Today is National Moscato Day!!! Yes, I know. It seems there is a "holiday" for every day of the week, but how could I possible resist celebrating this? I couldn't, I love Moscato too much to pass it up. In honor of National Moscato Day I made a Pink Raspberry Sangria to share with you.
Moscatos are a sweeter wine and delicious which makes them perfect for a sangria recipe. I received a red moscato, pink moscato and white moscato from Gallo Family Vineyards and they are all delicious.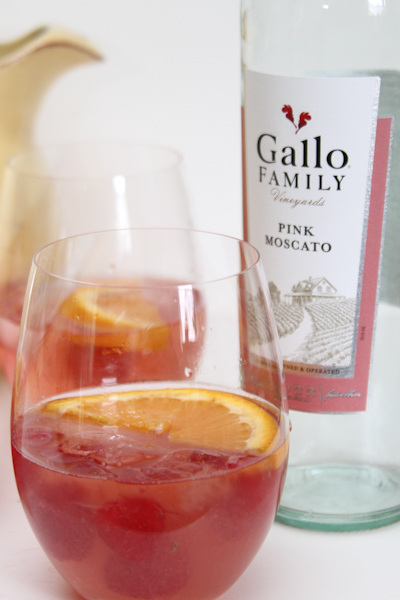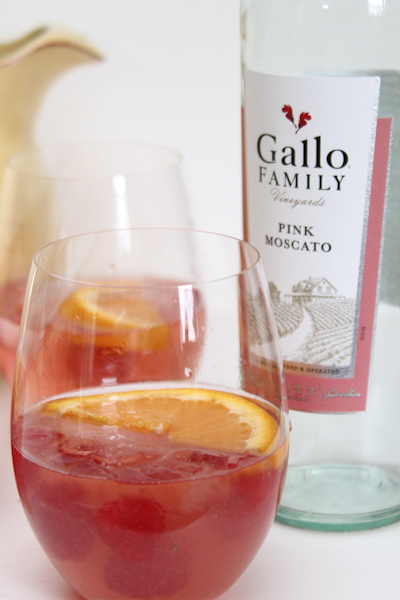 The Red Moscato has flavors of citrus and peach with a red berry finish–oh so good.
The Pink Moscato is light bodied and full of citrus and peach as well as hints of red berries and orange. Perfect sangria wine.
The White Moscato has flavors of peach, honey and ripe citrus and is perfect for hot summer days.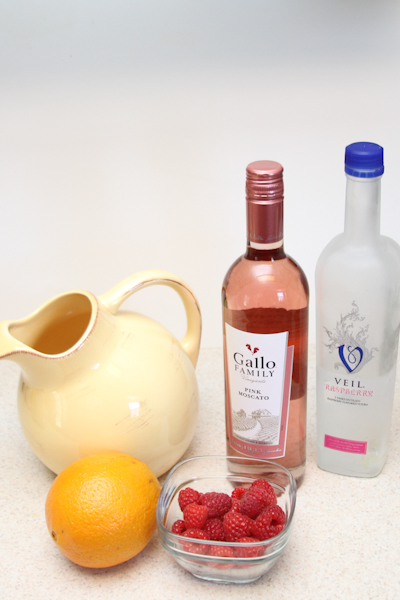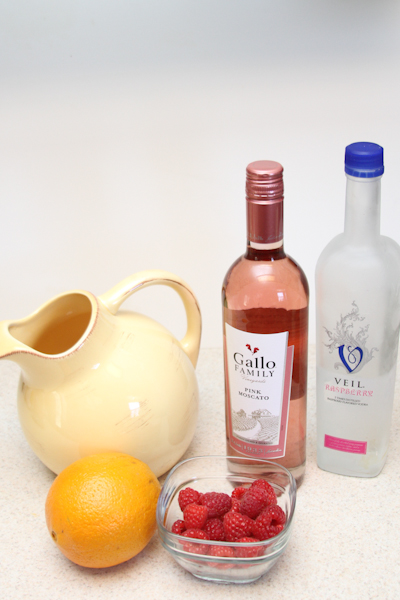 PINK RASPBERRY SANGRIA RECIPE
1 bottle of Gallo Family Vineyards Pink Moscato
1 cup Raspberry Vodka
1 cup of lemon lime soda
1/2 cup of Raspberry Simple Syrup
1 orange, sliced
1 cup raspberries
Combine all ingredients in a pitcher, mix well. Chill and serve cold.
Stop by Gallo Family's website and take the "Moscatofy Yourself" quiz.