Christopher Robin is now available on DVD and there is no better way to celebrate this charming movie then with a spot of tea and talk of bees.  Little Miss S and I were recently invited to a special Winnie the Pooh tea at Tonia's Victorian Rose Tea Room in Rochester, MI and it was absolutely delightful. If you are looking for a fun and unique way to celebrate Pooh follow the tips and ideas below to host your own fun tea party at home.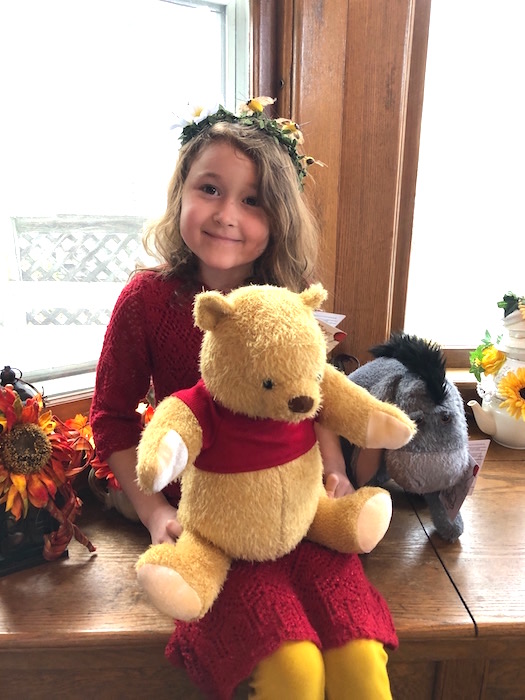 But, First…more about Christopher Robin
"Christopher Robin," the wondrous, live-action film in which Winnie the Pooh and friends venture into mid-century London to help grown-up Christopher Robin (Ewan McGregor), arrives instantly on Digital and Movies Anywhere and on Blu-ray™ and
DVD with captivating, behind-the-scenes extras. The fun-filled tale features A.A. Milne's timeless characters from the Hundred Acre Wood — Pooh, Tigger, Piglet, Eeyore, Kanga, Roo, Rabbit and Owl — making their first appearance as three-dimensional characters who remind Christopher Robin, and viewers of all ages, to appreciate the simple pleasures in life.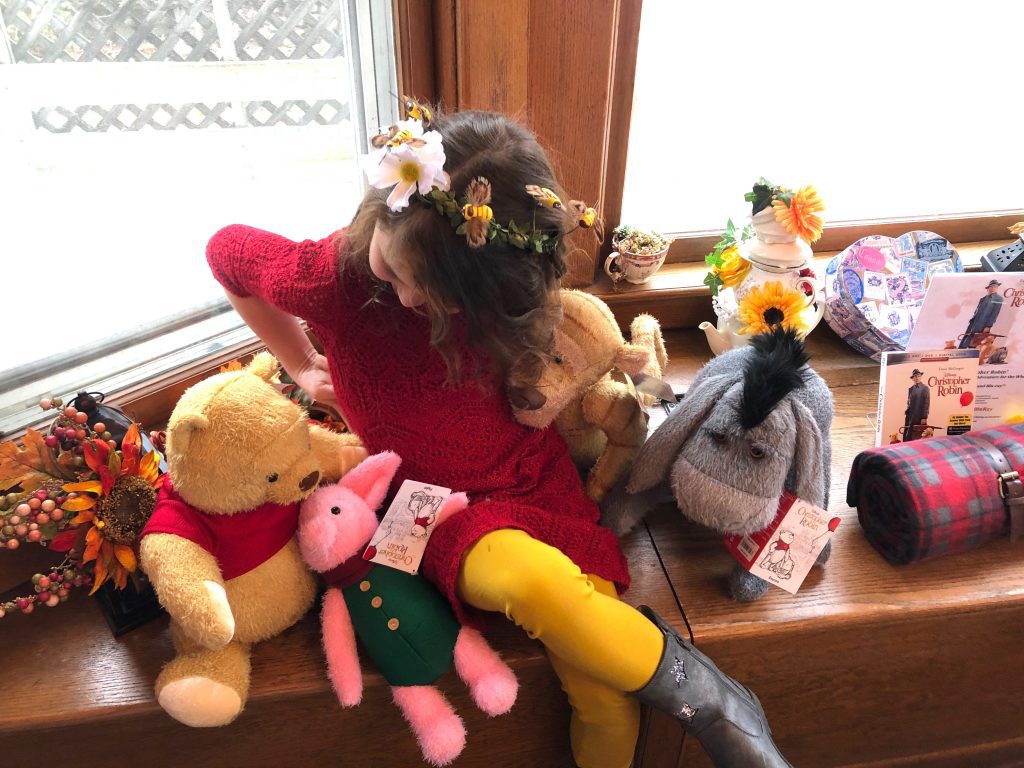 This entirely new take on the Winnie the Pooh stories will transport parents back to the imaginative, carefree days of childhood and allow them to share their love of Pooh and friends with their own children."When you are able to make people laugh and cry in the same movie and you are able to tell the story with integrity and ground it in reality and have the magic realism on top of it, it lifts your spirits and connects you with the people you love," says director Marc Forster. "We could all use a little bit of Pooh's heart and wisdom right now."
Our kids grew up watching Winnie the Pooh and those characters are still quoted in our house to this day. Honestly, whats not to love about Winnie the Pooh and his Hundred Acre Wood friends? Pick up a movie and host a fun party celebrating all that is Pooh.
Christopher Robin Tea Party Tips & Ideas
Music Makes Every Party Better
Be sure to play the movie or the movie soundtrack in the background to set the mood of the party. Christopher Robin is now available wherever DVDs are sold.

Dress for the Occasion
Ask guests to wear a Winnie the Pooh/Christopher Robin inspired outfit (aka Disney Bounding). Miss S wore a Pooh inspired outfit and I was Disney Bounding an Eeyore look. It was simple enough. A cute red dress with yellow gold leggings for Miss S plus a hair wreath of bees (more on that below). For me, a grey dress with a pink scarf. Easy. Peasy.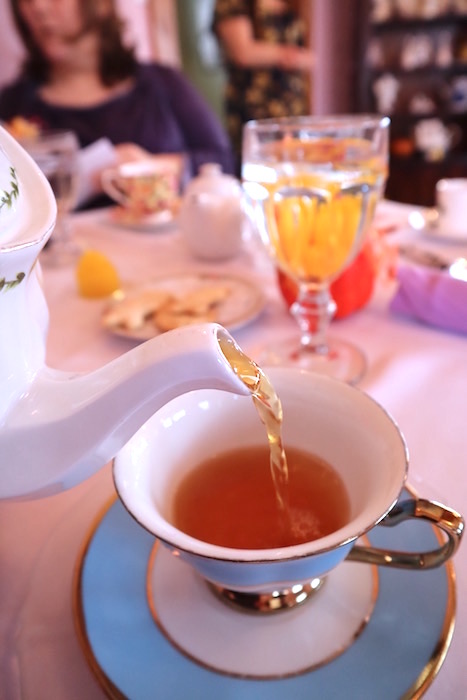 Serve a Bit of Tea
If you don't have teacups and teapots they can usually be purchased at a thrift store for fairly cheap. Little girls and adults alike love drinking out of pretty cups. The tea can be served warm or cold. We had hot tea at our party. Miss S LOVED the black tea, but herbal tea was also served. You can also provide punch or another beverage for non-tea drinkers.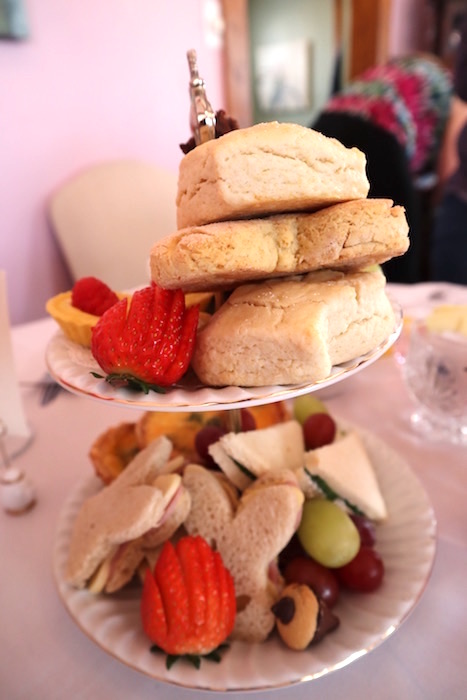 Finger Sandwiches & Cookies
A menu can be as simple or as elaborate as you'd like. However, it's important to remember that teas are generally a snack and not a meal so keeping the food light is perfectly ok.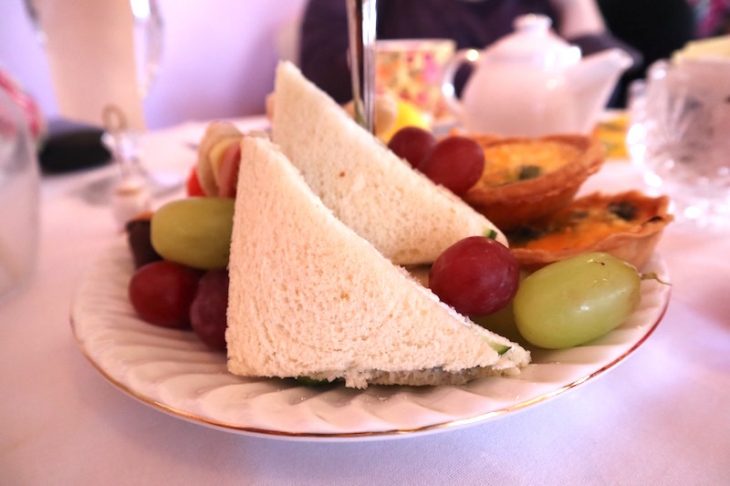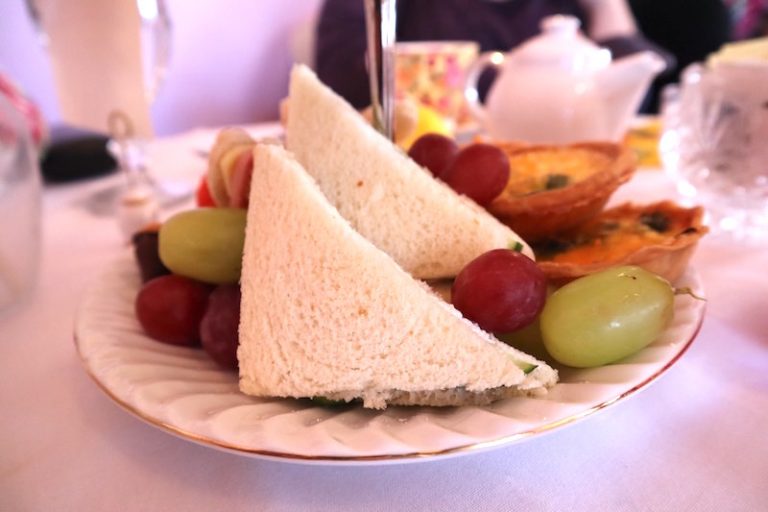 Christopher Robin Tea Menu:
Cucumber & cream cheese sandwiches
Ham & cheese sandwiches
Cheese & spinach quice
Scones
Pooh cookies
Lemon curd bites
Cherry chocolate cake
Fun Activities
Have some coloring pages and crayons and or easy to make crafts on hand for bouncy kids. If possible, find a local beekeeper to come and share about bees and how honey is made. It would be great if they could bring some honey to share with the group 🙂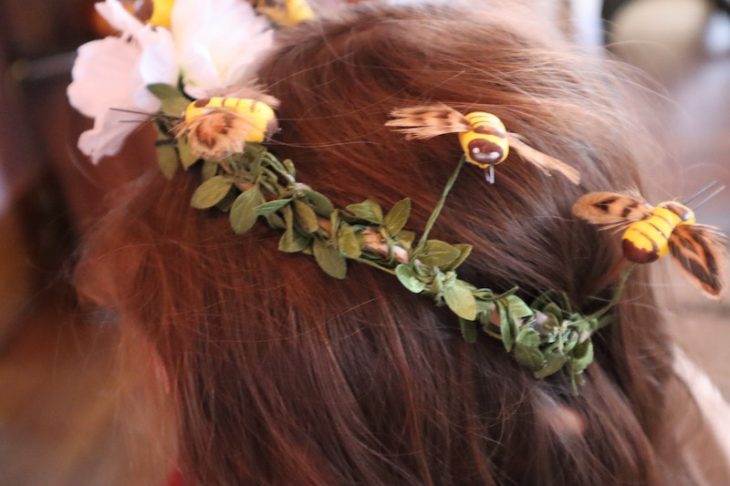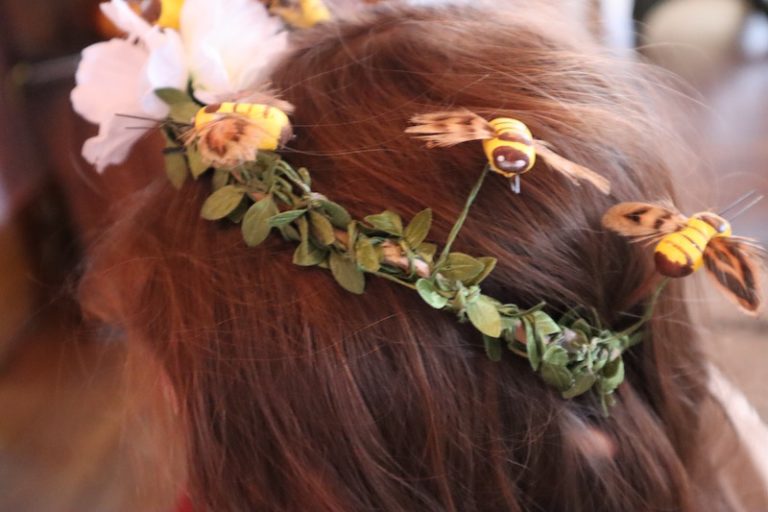 How To Create A Unique Winnie the Pooh Hair Wreath
This is so simple, yet incredibly adorable!!! Miss S received so many compliments on her hair wreath. This is the crowning jewel of a Winnie the Pooh inspired outfit.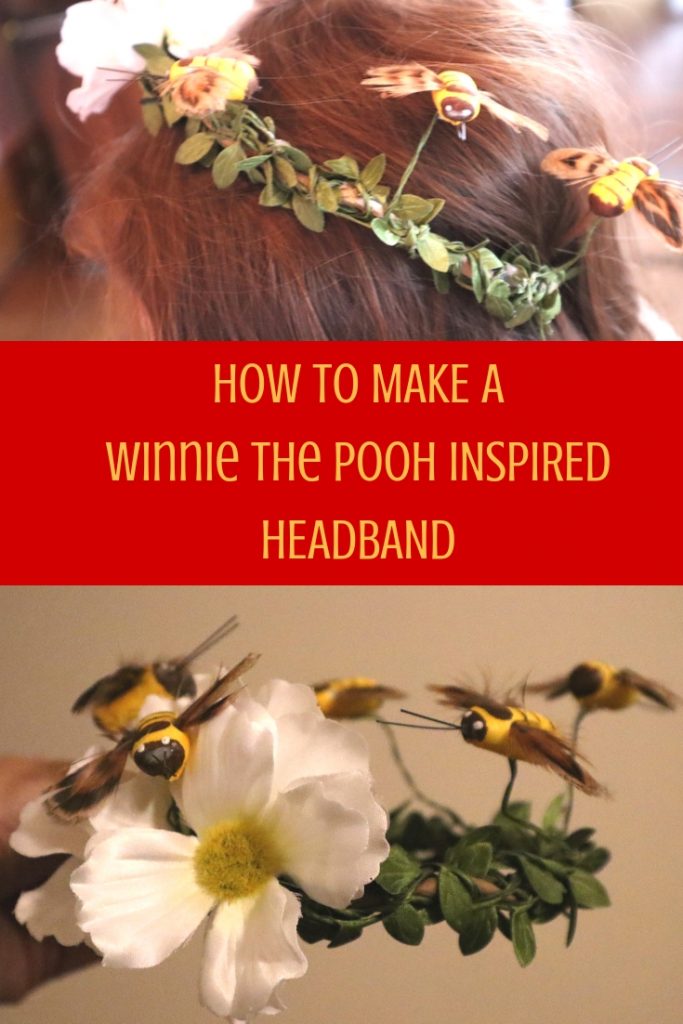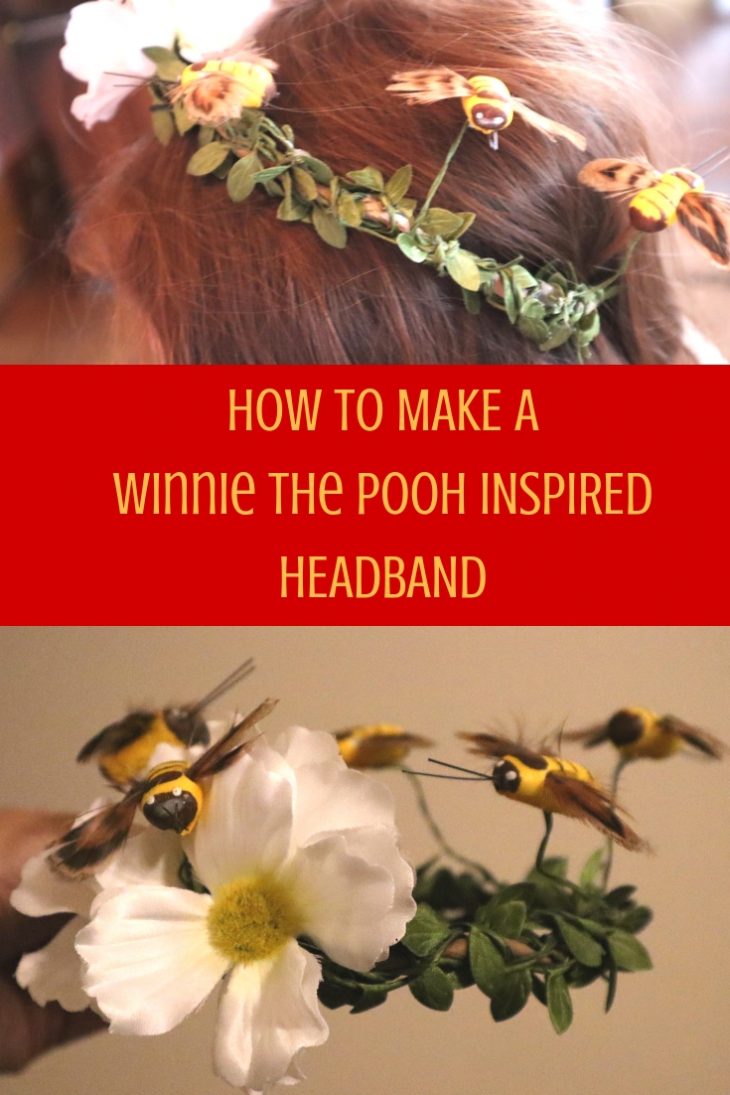 Winnie the Pooh Hair Wreath Supplies Needed:
Bees–usually found in the floral arranging department of craft stores. I found ours near the fairy garden items.
Flowers–just a few faux flowers in a color you like
Ivy garland
Some type of wired twine (I actually used a piece of wrapped wire from a piece of home decor garland I found in the craft room)
Hot glue gun
Winnie the Pooh Hair Wreath Directions:
Using the wired twine create a circle that fits the crown of the head. If you're not sure on size do not secure the two ends together. That way it can be adjusted accordingly.
Wrap the ivy garland around the twine.
Add the flowers and the bees to the top of the circle. Secure in place with hot glue.
Be prepared to accept multiple compliments.
If you want to take the outfit a step further follow the DIY to create this adorable Hunny Pot purse.
Be Sure To Pin How to Host a Winnie the Pooh Tea to Pinterest