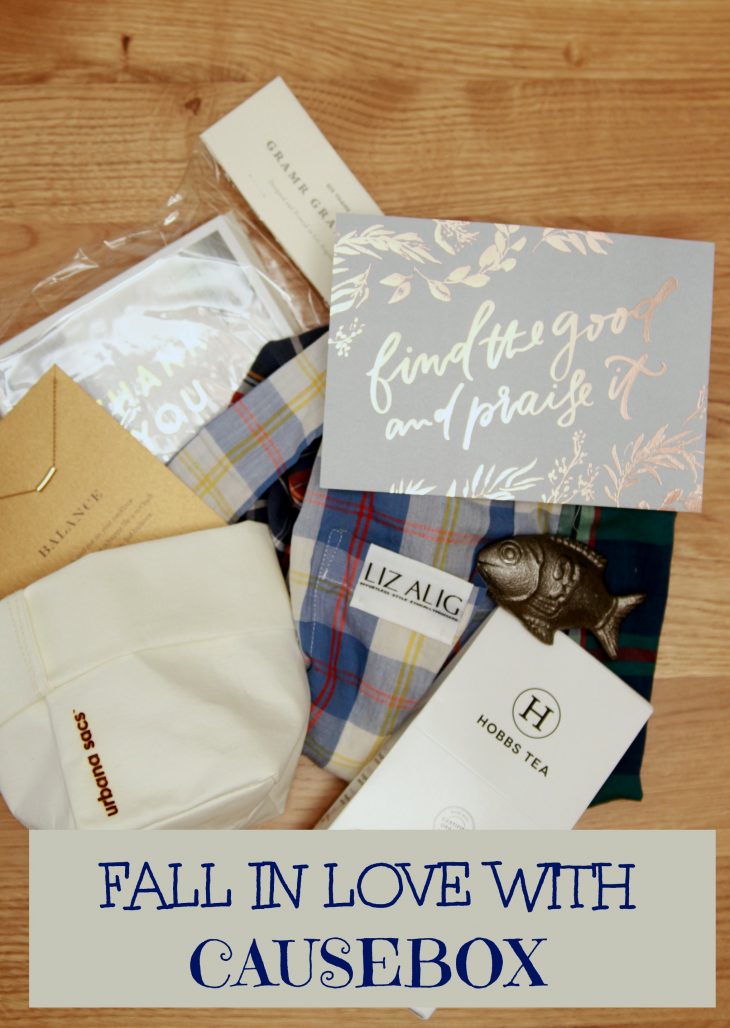 disclaimer: I received a free box to review. All opinions are my own.
There are hundreds of monthly subscription boxes on the market. It sounds like a good idea. Pay a nominal monthly fee and receive a box of hand-selected, curated items in a monthly subscription. However, the reality is often quite different from the picture painted online. No worries though, I'm here to help you wade through the chaos and find the best subscription boxes on the market. This is the first of a select handful of monthly boxes that I'm sharing this holiday season. Each selected for their quality and uniqueness. I love the CAUSEBOX subscription box for many reasons and hope you will as well.
GET $10 OFF YOUR FIRST BOX WHEN YOU USE CODE: JUSTSHORTOFCRAZY
My, hands down, favorite thing about the CAUSEBOX is that the company has made a commitment to partner with brands that have a passion for community, generosity of spirit, and a focus on sustainability. Included in each quarterly box is a Good News catalog that shares the story and details of the company and brands participating in the box.
Read along or watch the video as I introduce you to this quarters CAUSEBOX partners and share why I love each included item.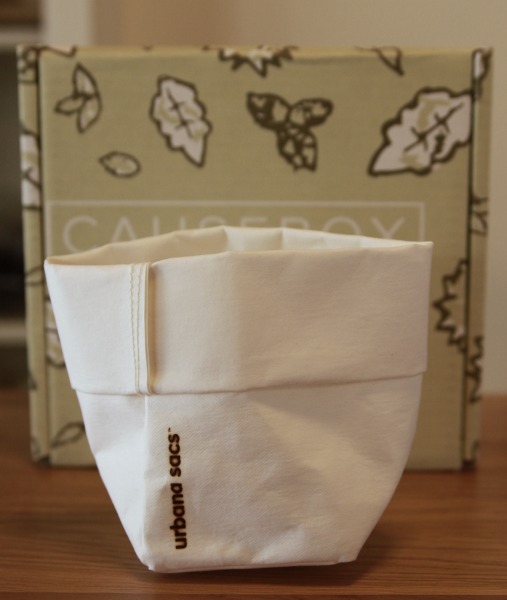 What it is: Made from a unique leather-like fabric made from recycled paper that could be molded and shaped in water. Each Sac is so useful in so many ways. Think of using it as a vase, makeup holder, to store art supplies, legos and so much more. Each Sac is made by hand in Los Angeles by Urbana Sacs, a company that has a commitment to sustainable and eco-friendly living.
What I Love: Made from recycled materials and has numerous uses. Plus, it's made from paper AND it's washable. Mind. Blown.
Value: $22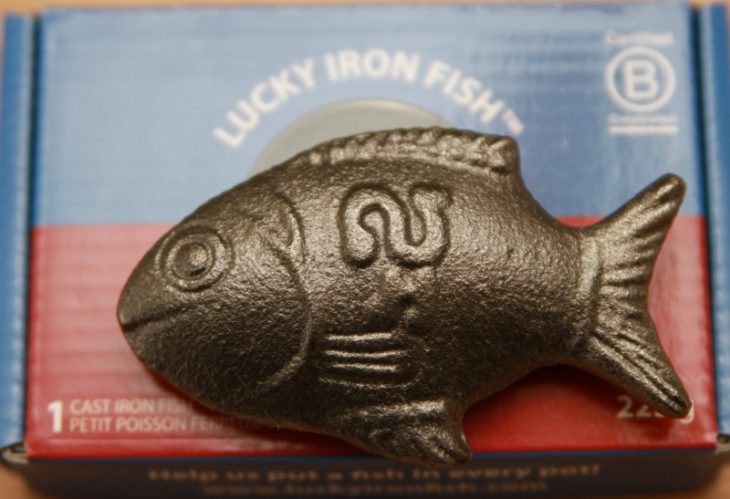 What it is: A block of iron shaped into a fish, that when boiled in cooking water, increases the amount of iron absorbs by the body. This is great news for communities that are low on iron or even individuals with low iron counts (raises hand). Its safe for the entire family and can be reused for up to five years. For every fish that is purchased one is donated to a community in need.
Iron deficiency affects nearly 3.5 billion people. Iron is an essential nutrient that helps your vital organs get the oxygen they need. One Lucky Iron FishTM can provide you with up to 90% of your recommended daily intake of iron.
What I Love: My purchase is a win-win. One of me and one for a family in need. I love that this is such an easy way to increase iron in the diet.
Value: $25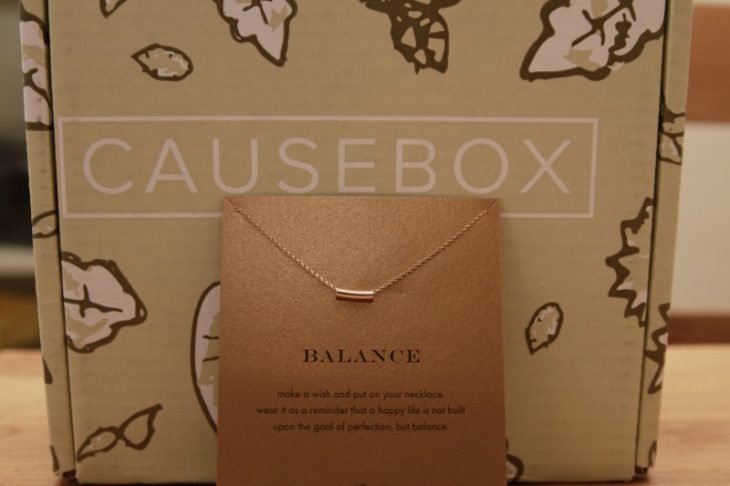 What it is: Jewelry that is "a balance of elegant simplicity with a deep and meaningful representation of moments and things that matter" is how Dogeared Jewelry describes their products.  All the pieces are inspired by the city of angels, Los Angeles, where the company is located. They are a company committed to using business as a force for good and their goal is to work alongside organizations that empower both women and local communities.
What I love: A love that the simplicity of the message is something the world needs more of right now. Wearing the necklace if a lovely reminder that we have to much to be grateful for and will remind me to strive for balance and not perfection (perfection is overrated anyways).
Value: $54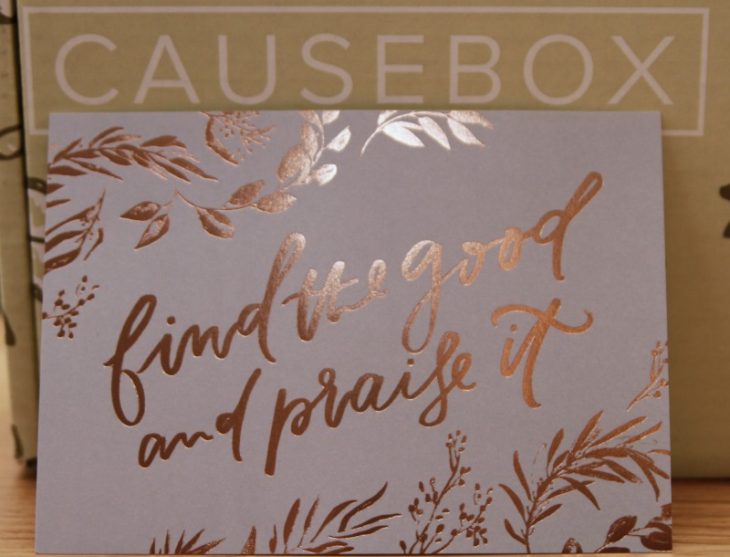 What it is: Seasonal 5×7 print hand lettered by artist Janessa Wait with a great reminder to find the good within ones self. A great reminder not to focus on the negative, which robs us of happiness, but to focus on the good in our lives.
What I love: This arrived at a perfect time. Sometimes I really believe the Universe knows exactly what we need and puts it in front of us. This print, in my opinion, is the Universe's way of telling that it's all going to be ok. That if I search out and focus on the good, more good will come my way. It's the negative thinking in life that trips us up. This reminder helps us keep our eyes on the positive that surrounds us.
Value: $10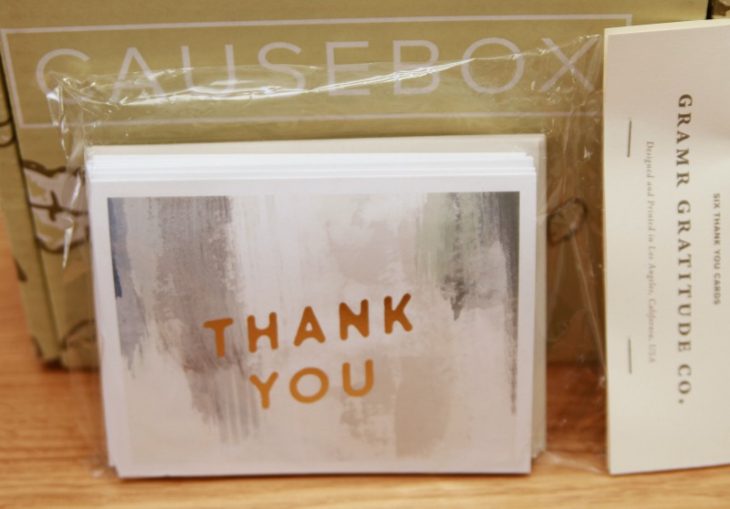 What it is: A set of thank you cards created by the Gramr Gratitude Company. These cards help make practicing gratitude cool and easy by giving the old fashioned thank you card a makeover. Gramr is the first ever CAUSEBOX brand and I have a feeling they'll be showing up a lot more often in the boxes to come.
What I love: I preach heartily to all those that will listen about the need for more handwritten notes in the world. I firmly believe that a handwritten letter will ALWAYS leave more of an impact than a text or an email. It really is the simple things in life and a thank you note is one of the easiest ways to show the love.
Value: $16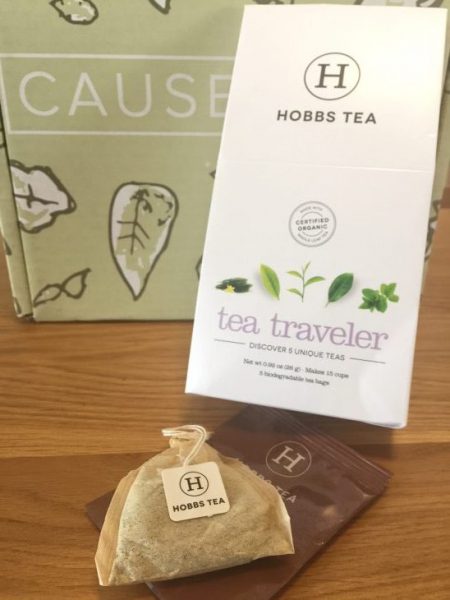 What it is: Handcrafted tea bags that are hand-filled, hand-tied and hand-sealed in small batches to protect and preserve the quality, integrity and benefits of the tea. All the teas are single-origin and curated and harvested form ultra-traditional organic farms. Hobbs Tea works directly wth century-old tea gardeners who have a reverence and knowledge of tea that has been passed down for generations. <<—from Jamie Chambers, Founder & CEO, Hobbs Tea
What I love: Absolutely EVERYTHING stated above. I love, love, love that the tea is from organic farms and curated from tea farmers that have a love of the land and a love of the tea process. Hobbs Tea is so committed to sustainability, community and hand-crafted teas that I can feel the love in each and every delicious sip.
Value: $24/tea traveler pack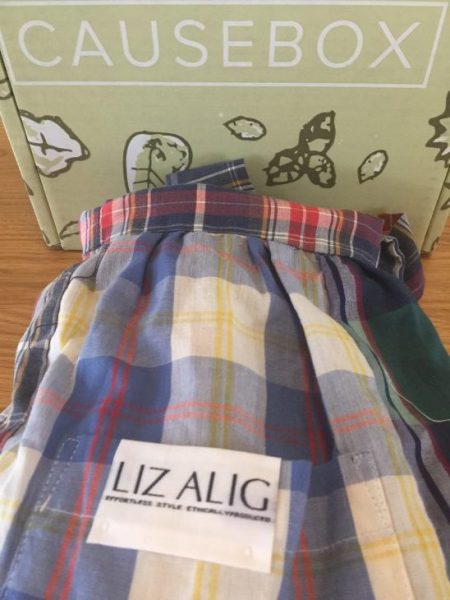 What it is: A kitchen apron that started off as a dress shirt! Fashion designer & textile nerd Liz Alig works with her artisan network group in Haiti to create these one of a kind aprons for the fall CAUSEBOX. The seamstresses in Haiti combed through 10,000 shirts in order to find fabrics that matched the fall palette. These shirts, that were landfill bound, created meaningful work and training for dozens of women.
What I love: The colors, the design and the fact that it's made from recycled materials. I really loved everything I received in the fall CAUSEBOX, but this item really stood out to me. I adore that Liz Alig is working with women from around the world that may not otherwise have access to jobs or training. Companies that empower women will always have a special place in my heart.
Value: $42
SUBSCRIBE TO CAUSEBOX NOW AND RECEIVE $10 OFF YOUR FIRST SHIPMENT BY USING CODE: JUSTSHORTOFCRAZY
CAUSEBOX is an investment of $49.95 a quarter when you sign up for a year. The value of the items in the fall box  is $204.  The value of committing to sustainability and community through your spending dollars is priceless. I encourage you to consider buying an annual subscription for yourself or for a Christmas gift.
Every item that arrived in this box will be used and loved by either myself or Em. I can't wait to see what the next box brings!