Thank you Prevail® for sponsoring this post. Visit Prevail.com to get a free sample.
Wouldn't it be nice if life came with a guidebook? Something that would walk you through the tough parts of life and give you the answers you need when you need them most? One of the biggest things that the last two years have taught me is that I could have really used that handbook. Bookmark or pin this post now so that if you ever find yourself in need of caregiving tips for aging parents you can easily find this helpful post.
This past year was probably the toughest when it came to caring for mom. Long hospitalizations and even longer recovery periods the required 24/7 care. I became very well versed in lifting, transferring, changing, medicating and administering medications via a port line and all things medically related. This is never a situation that any child wants to find themselves in but if you find yourself walking this path please know you are not alone. My hope for you is that these tips help you with some of the struggle.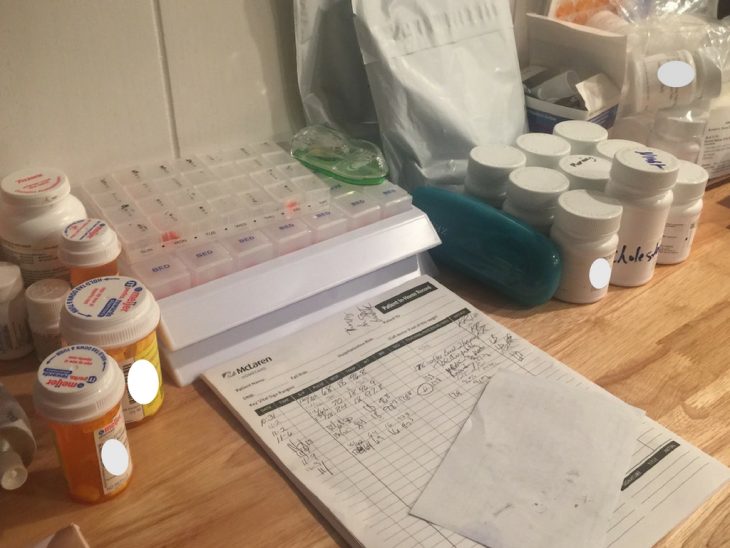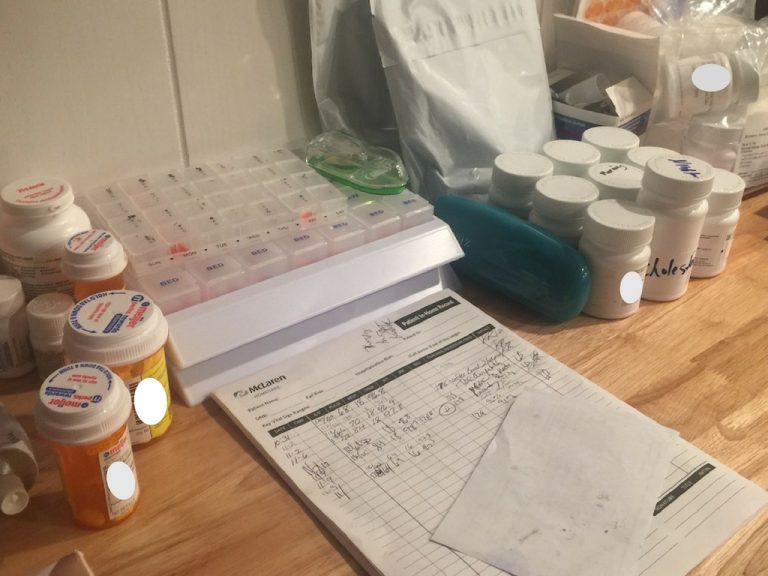 Caregiving Tips for Aging Parents
[Note: These tips are the opinions of my sisters and I. We have been caring for Mom & her significant health issues for two years.]
1. Take notes, ask questions & get second/third opinions! Take notes about everything. Notes during doctor's appointments, notes about when to provide medications, notes of care you provide, notes about questions or concerns. Keeping meticulous notes saved us more than once when we had to refer back to them.
Ask questions until you completely understand what is happening. We asked so many questions about my mom's strokes and then later her seizures and became so knowledgeable about Mom's health that nurses asked us if we are in the medical field. Our is reply is always, "by birth, not by choice." Also, don't let doctors strongarm you into believing their opinion is the only one. If our gut told us something was still off we pushed for second opinions. Mom would be in much worse shape today if we hadn't. Be aware that sometimes getting a second opinion results in the first doctor firing you as a patient but in the end, it is almost always worth it.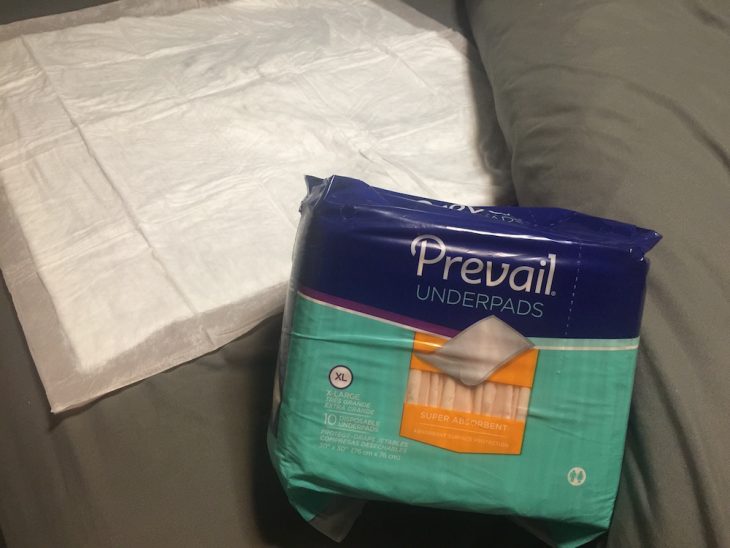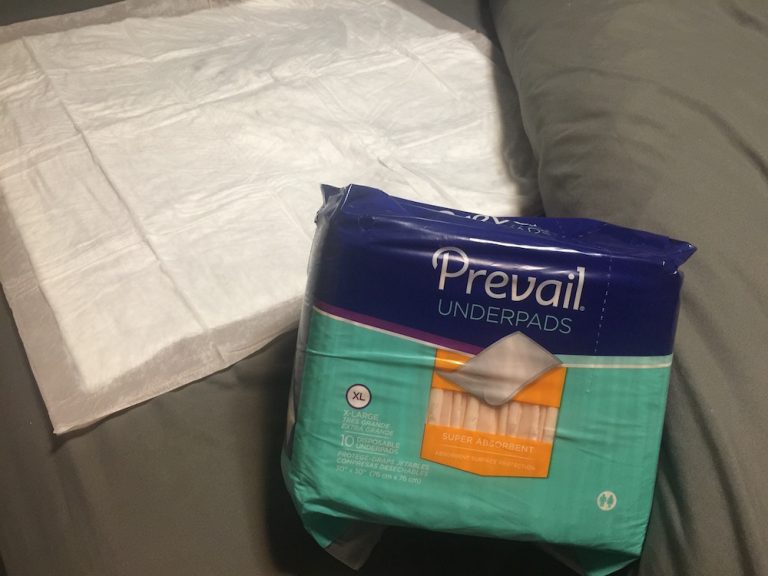 2. Stock up on Prevail Protective Underwear, wipes and underpads. Mom has had one health problem after another and bladder control issues were the last thing she really needed to deal with was bladder issues but she has walked her path with grace. If you're loved one has had serious medical complications or are on a variety medications, they may have trouble controlling their bladder. It's important to know that bladder leakage, also known as incontinence or loss of bladder control (LOBC), affects up to 25 million Americans each year, though only one in eight are diagnosed. Absorbent Protective hygiene products designed by Prevail® help support the lifestyle of anyone with bladder leakage, because this condition can affect anyone, at any stage of life for a number of reasons. It's important when this happens that you help them maintain as much dignity as possible. This is not fun for anyone but can be especially embarrassing for your parent.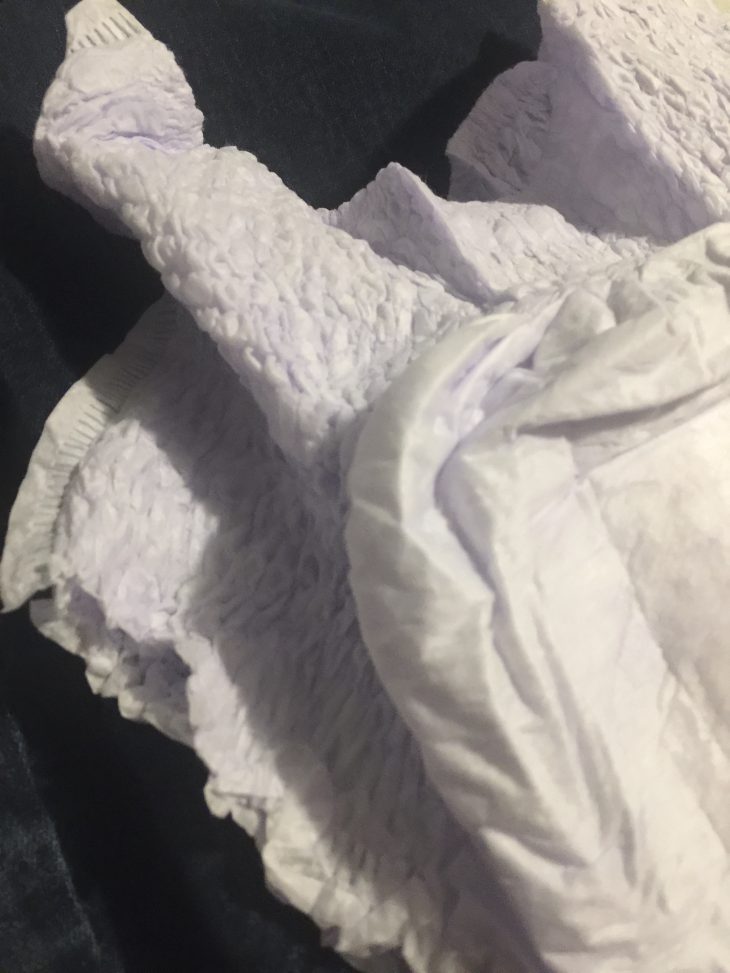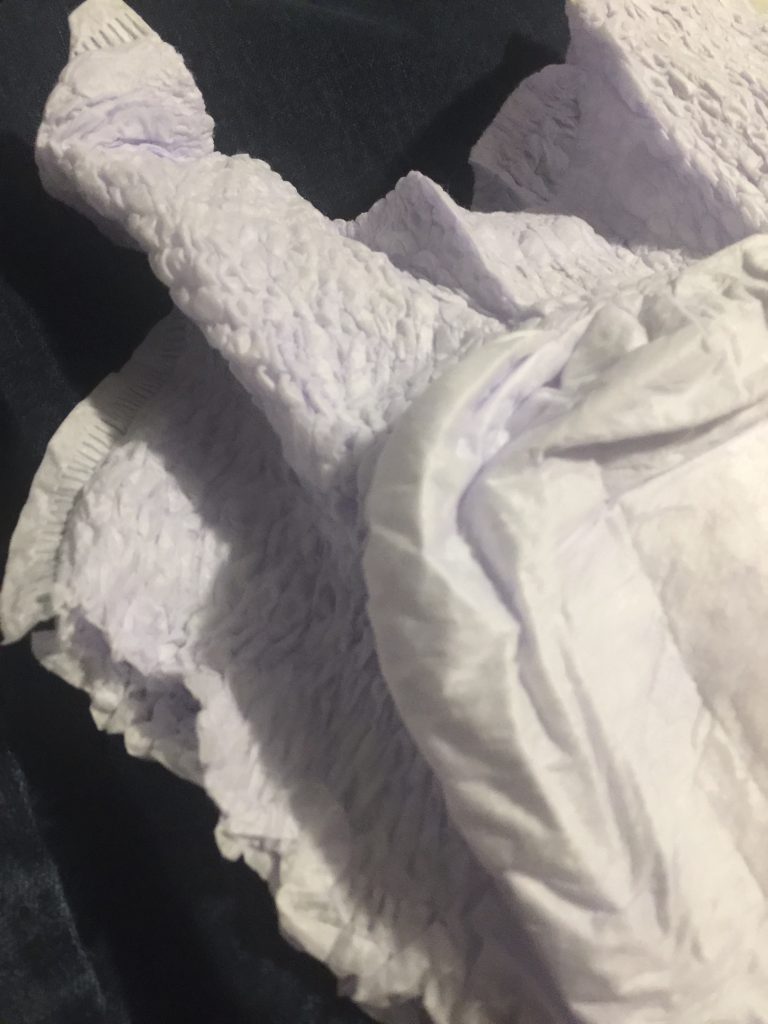 Mom wears Prevail protective underwear. The underwear has a soft cloth-like outer feature much like underwear with stretchable, breathable waist panels. Additionally, they are Dri-Fit™ cotton enhanced™ that keeps her five times drier than other brands. This is important since you don't want their skin to break down from excess moisture. Plus, these are folded nice and tidy in a purse-ready pouch.
After months of not having any bladder control Mom was thrilled to graduate to protective underwear and I swear it done a lot for her confidence level and giving her some of her dignity back. Prevail products are designed to suit each person's unique needs from minimum to maximum protection in a very discreet way which I know Mom appreciates.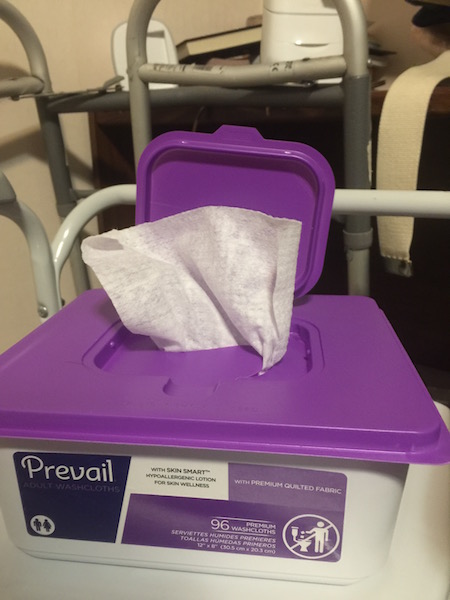 Beyond Prevail undergarments and pads they also offer underpads that we use on the bed and chairs for extra safety precautions. Since Mom hasn't been able to use a shower for a while we use the Prevail adult washcloths to give Mom a "bath".
There are a lot of bladder control underwear and products on the market but after two years of dealing with bladder control issues, we've come to trust Prevail products the most. Wondering if Prevail is right for your family member? Grab a free sample here.
3. Medical Power of Attorney. Make sure you or someone in the family has medical power of attorney and that your loved ones wants and desires have been fully communicated to family and doctors BEFORE something happens. We had issue after issue because Mom didn't have a medical power of attorney. So many things that could have been simple to take care of were a major problem. #LessonLearned
4. Take care of you. It is really easy to get caught up in the day to day care of your loved one. However, you need to remember to take care of you so that you can stay healthy. Go for a walk, make sure you are eating right and drinking enough water, make sure you get a break for longer than five hot seconds. I'm lucky to have my sisters, we try to not go more than four or five days/nights in a row. Otherwise, it just wears the body down.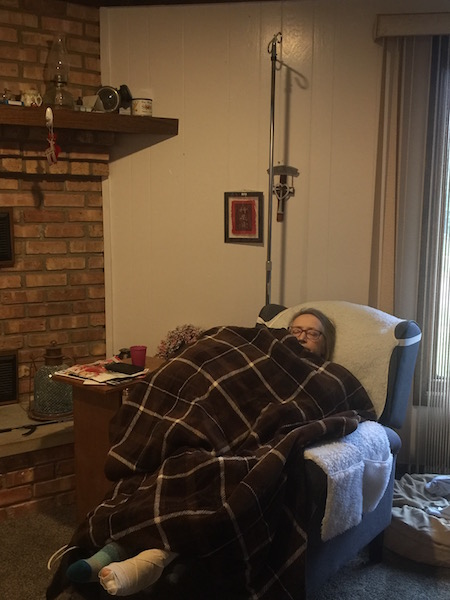 5. Contact Council on Aging and/or Insurance company.  Admit from the start that you'll need help and take steps to find that help as soon as possible. Council on Aging or your loved one's insurance company may provide financial assistance for someone to help with housekeeping, bathing, nursing, transportation and mental health. A nurse visits mom weekly to check on her which gives us some comfort knowing that she'll have a medical check-in that doesn't require us bundling her up and getting her to a doctor. Trust me, taking mom out at this point is a huge process and one we try to keep at a minimum.
6. Ask a "tribe" for help. If there is a church or community group that they are involved in reach out to them to get help with meals. Right now we are making and freezing meals for 7-10 days for my parents. Occasionally, church members will bring a meal for my parents which takes some pressure off Dad to make dinner. It's nice to have something as simple as dinner taken care of making one less worry for the family. Even two times a week is a nice break.
Pin Caregiving Tips For Aging Parents to Pinterest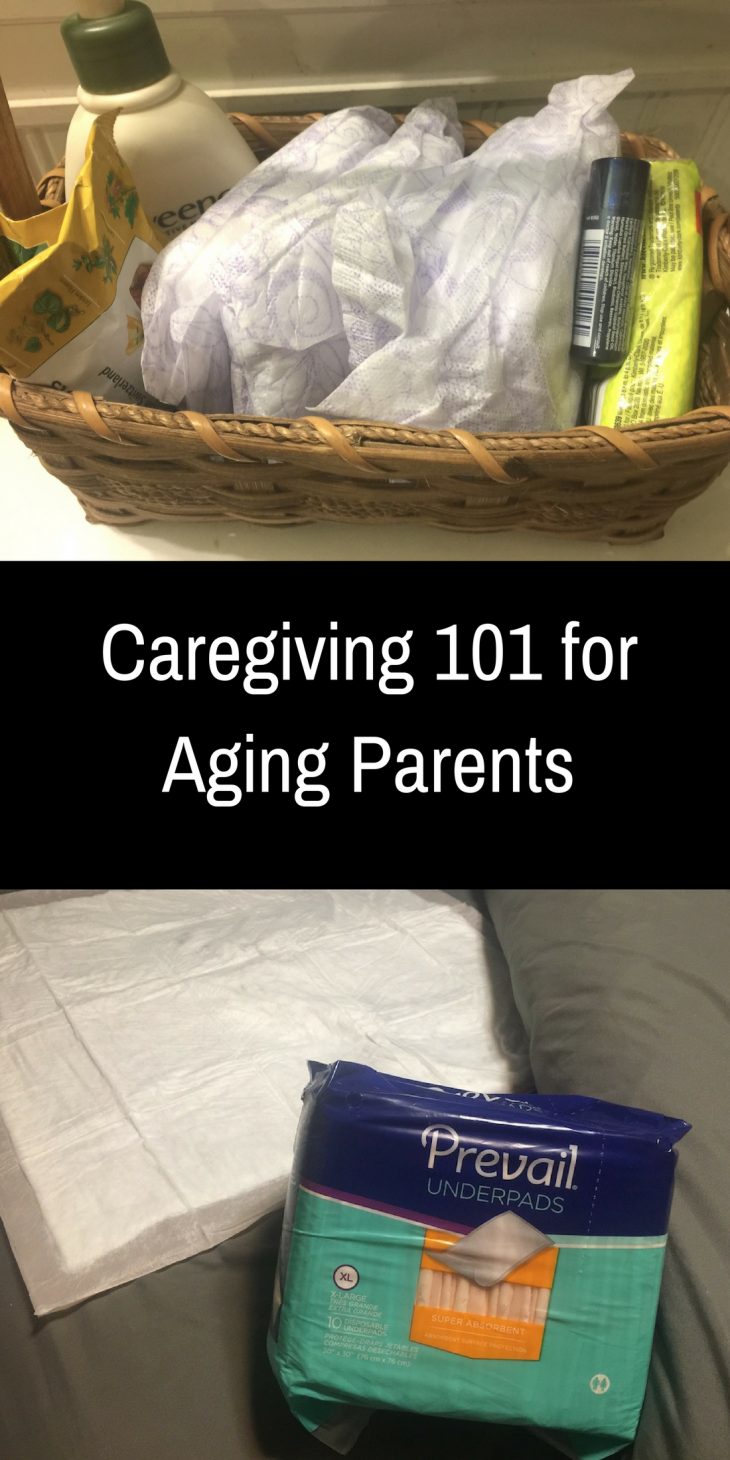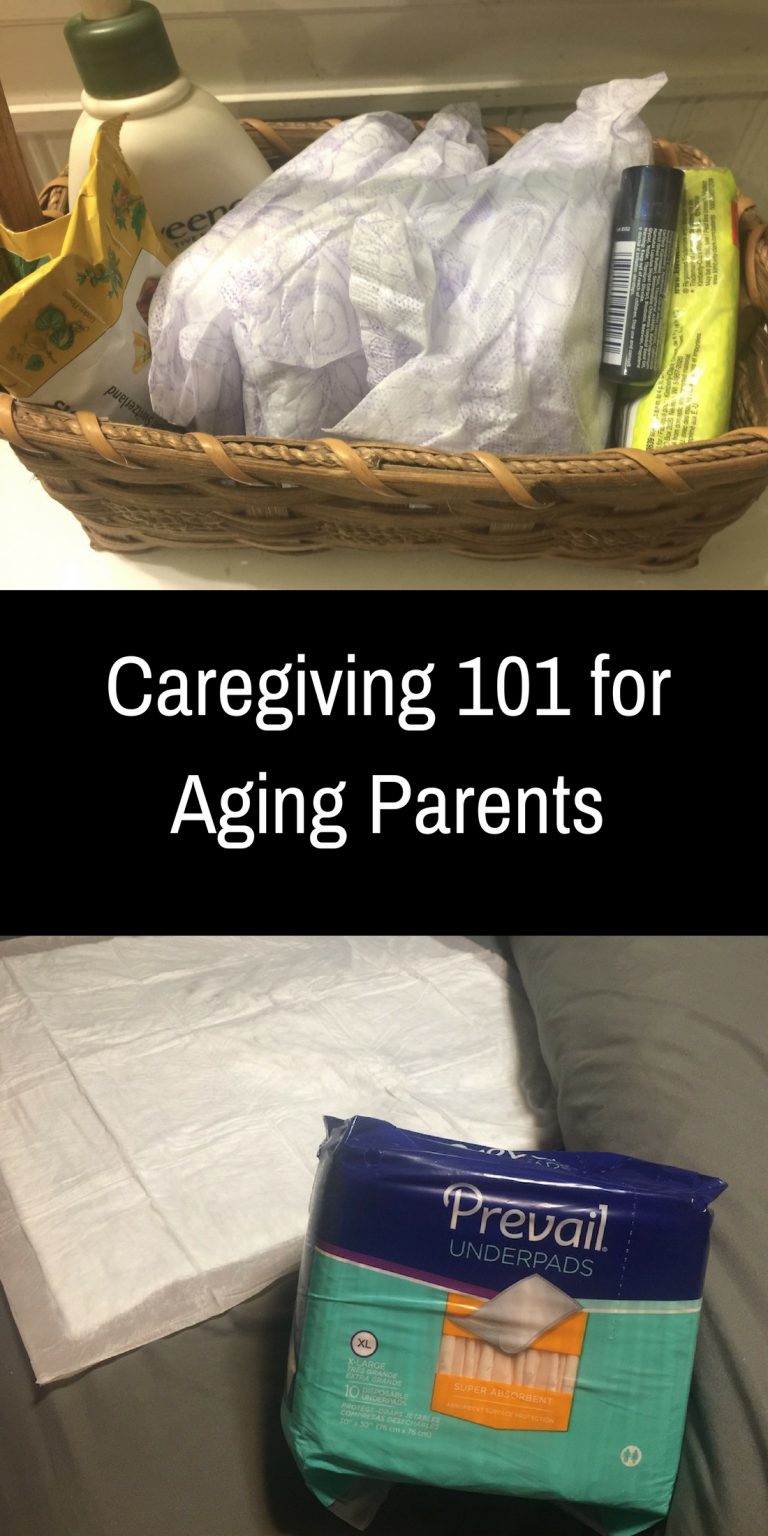 I was selected for this opportunity as a member of CLEVER and the content and opinions expressed here are all my own.