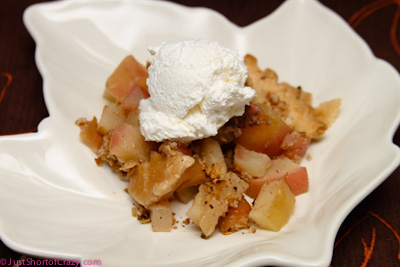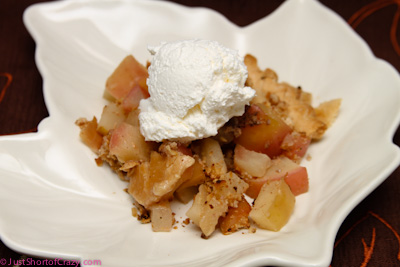 Well, it was suppose to be Caramel Apple Pie. However, I pulled it out of the oven and didn't wait for it to cool completely before digging into it so it became Caramel Apple Crumbled Pie because it fell apart as I was taking it out of the pan. It still tastes excellent it just doesn't look as pretty.
This pie is the result of a caramel apple fail. My sister was over and attempted to make some caramel apples, but it the caramel just wasn't sticking to the apples. So I decided to chop up the semi-caramel apples and make pie.
By the way, does anyone know the secret to getting the caramel to stick to apples?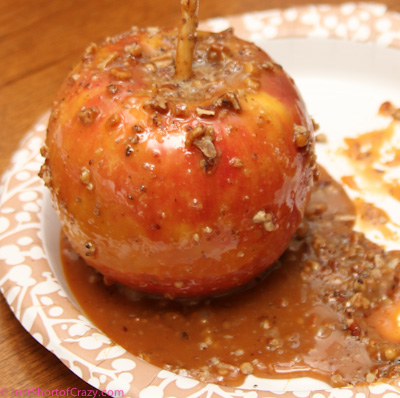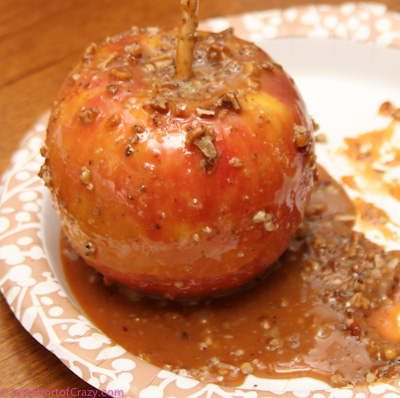 Chopping the apples up was a bit of a sticky mess, but worth the effort.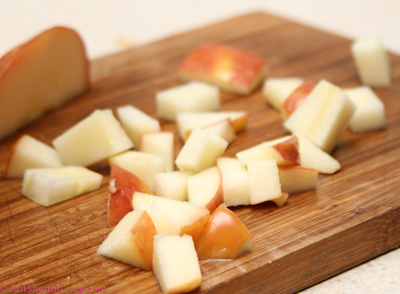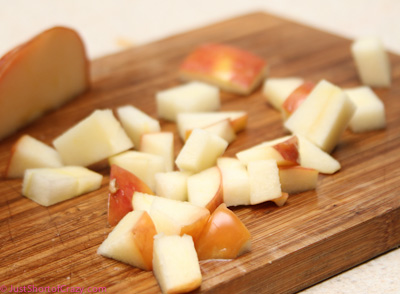 I put as many apples as I could fit into the pie crust. I probably added too many apples, but it was a good thing.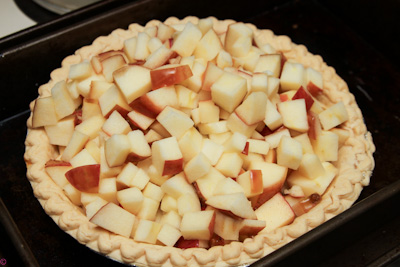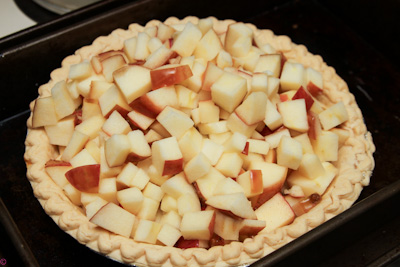 Mix up  some topping. I cheated and used Cinnamon Apple Instant Oatmeal. Using the flavored oatmeal worked perfectly. The spices were already in the packet so I just had to add flour and cut in some butter.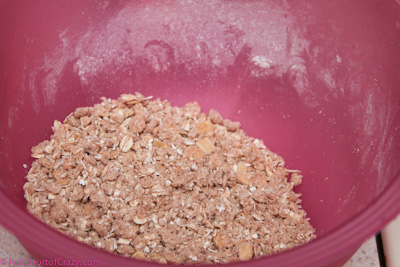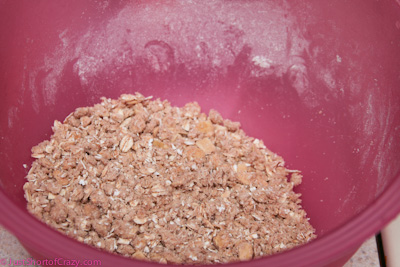 Topping on and ready to go in the oven.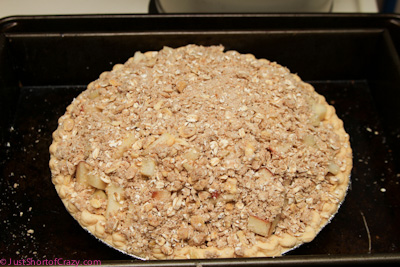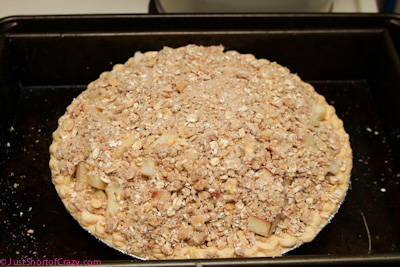 Fresh out of the oven. Â Let pie cool til it is a nice warm temp. Otherwise it might fall apart when you try to remove it from the pan. You want to serve it warm -not piping hot- with whipped topping or ice cream.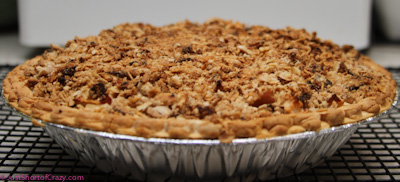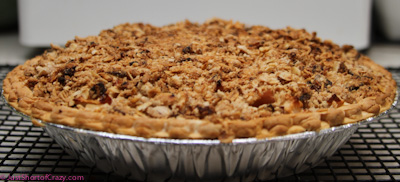 Caramel Apple Crumbled Pie Ingredients
5 cups chopped caramel apples
3 tablespoons sugar (optional)
1 prepared pie crust
2 packets of apple cinnamon instant oatmeal
1/4 cup flour
1/4 cup cold butter
Caramel Apple Crumbled Pie Directions
Preheat oven to 375 degrees F.
Chop caramel apples into bite size chunks, not including the core and seeds.
If you prefer sweeter apples, toss apple with sugar, than place chopped apples in prepared pie crust.
Combine 2 packets of apple cinnamon instant oatmeal with flour and cut in the cold butter.
Pour topping over apples.
Bake for 30-35 minutes or until fruit is tender.
Enjoy!