I hope you are all ready for a movie night because Captain Marvel is now available at Best Buy. I dont know about your area, but it's been raining non-stop in Michigan so a movie night is in order.
disclaimer: Best Buy has partnered with me to bring you this information.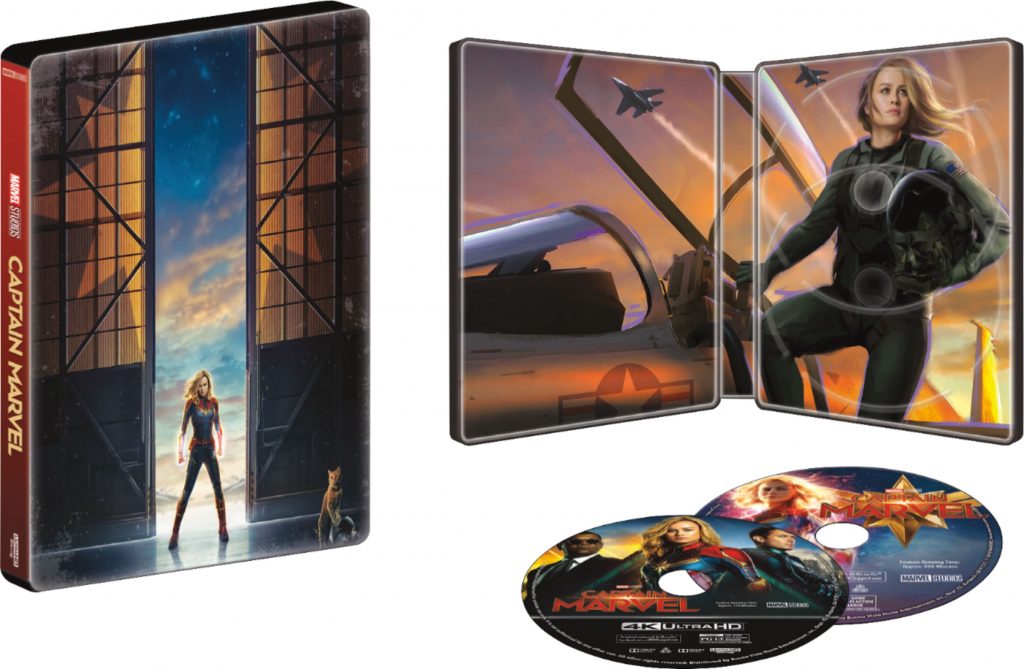 Why You Need To Buy Captain Marvel at Best Buy ASAP
I love that Best Buy has the movie in a Collectible SteelBook format! This is a great way to collect all the Marvel movies and makes it a great gift for other Marvel lovers.
By the way, the custom box art can only be found at Best Buy so I recommend stopping by as soon as possible to pick up a copy or two.
I'm making up a batch of popcorn, filling up my water bottle and settling in to watch one of my favorite Marvel movies with one of my favorite characters.
I love how Marvel is showcasing women as powerful, take care of themselves, characters.
Why You'll Fall in Love with Captain Marvel
Directed by Anna Boden and Ryan Fleck this sci-fi action film is the latest offering from the American comic books by Marvel Comics.
The narrative follows Carol Danvers (Brie Larson), an Air Force pilot who experiences a freak accident that somehow bestows her with alien superpowers, making her Captain Marvel.
Marvel takes us on a spectacular adventure from the 1990s, tracing the path of Carol Danvers (Brie Larson) as she becomes one of the universe's most powerful heroes.
When a galactic war reaches Earth, she meets young agent Nick Fury (Samuel L. Jackson) at the center of a maelstrom, and together they work to save the planet from an alien war which leads to her ultimate destiny as an Avenger.
Buy Captain Marvel at Best Buy online or in-store before the Collectible SteelBooks are gone.