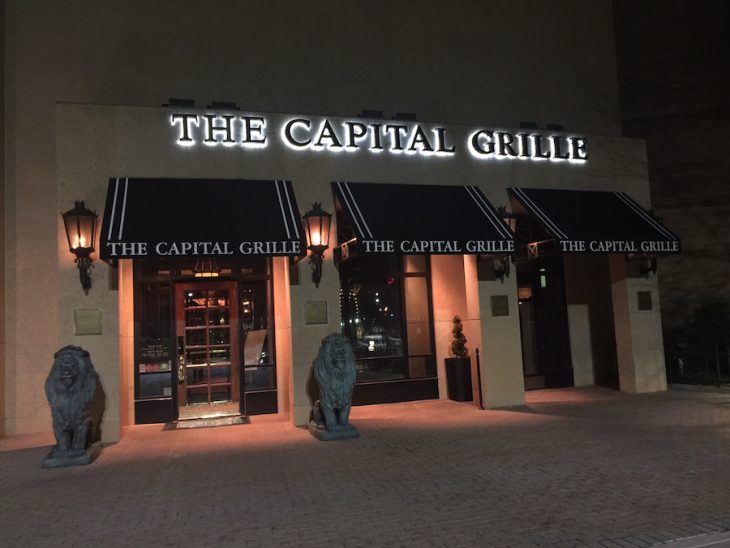 When the Capital Grille reached out and asked if I would like to experience their new bar menu I didn't hesitate to say yes. Renowned for their superior service and delectable foods I eagerly anticipated my visit.
Upon arrival, my friend and I were warmly greeted by the hostess and shown to a table in the lounge. The lounge is my kind of area. The ambiance and decor lend itself to being able to relax and enjoy a leisurely meal without being too fussy. Dark woods, works of art adorning the walls, a gorgeous bar and floor to ceiling windows makes it feel like you are visiting with friends and not at the mall.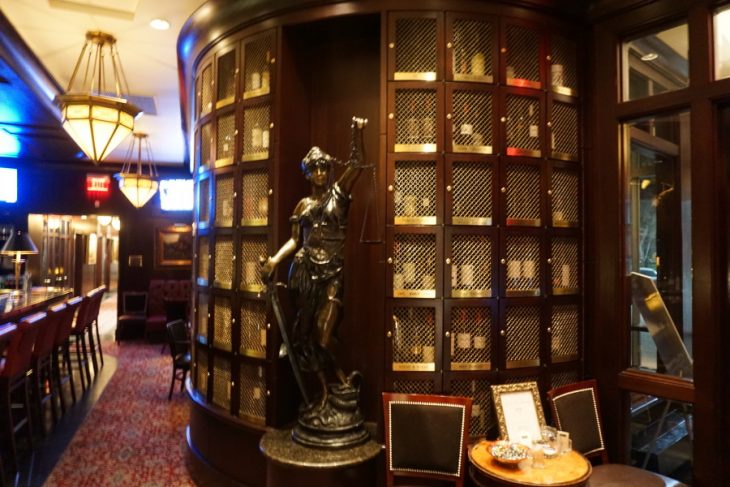 (c)week99er.com/BeckyFixel
Immediately inside the doors I noticed a series of lockers with wine in them. Immediately my interests was piqued. These lockers are available for rent and then patrons can store their purchased bottles of wine in them to enjoy the next time they dine at the Capital Grille. Sounds like a win-win situation to me.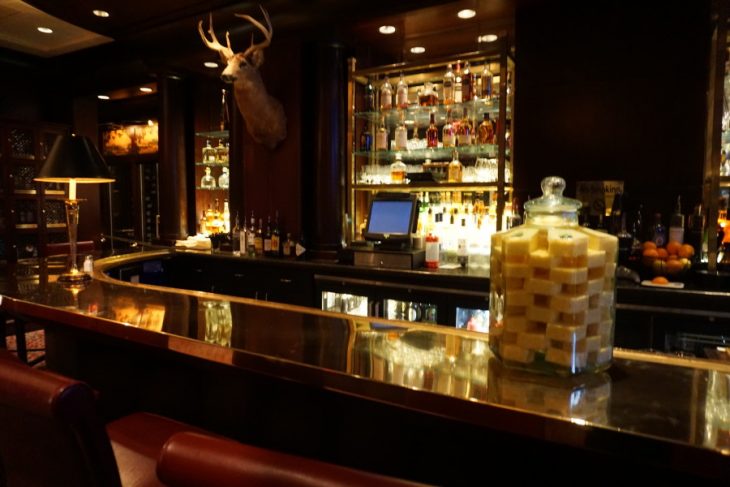 (c)week99er.com/BeckyFixel
It's so surprising to me that the Capital Grille is attached to the Somerset mall in Troy.The decor and restaurant design is so well done that if you didn't know any different you'd never guess the The Capital Grille was at the mall.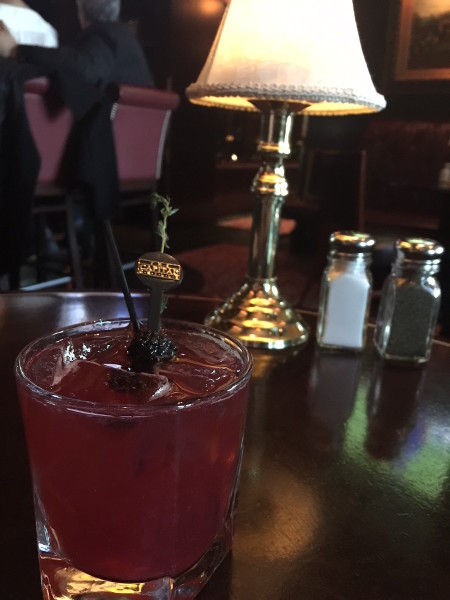 We started our Capital Grille experience with a Blackberry Sidecar. Not a bad way to start our visit. The Blackberry Bourbon Sidecar is Woodford Reserve bourbon with blackberries, Cointreau, lemon juice and fresh thyme. Of course, there are many other options for cocktails, wine and beer. Each lounge table come with an iPad cocktail and dessert menu so you can flip through all the delightful options. If you like spicy, give the fire & ice cocktail a try.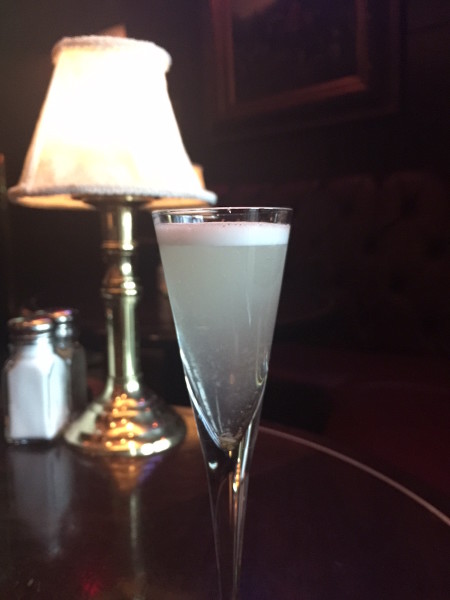 During our visit we also tried the Stoli Doli, the Capital Grille's signature martini. It's simply Stoli Vodka infused with fresh pineapple, chilled and served straight up. They have been perfecting this cocktail since 1990 and it shows. This was definitely my favorite cocktail of the evening.
The lounge offers both a bar menu or the full menu. I appreciate that both menus are available in the bar. Additionally, they offer a gluten free menu and area always willing to try to accommodate to make other dishes gluten free, if possible.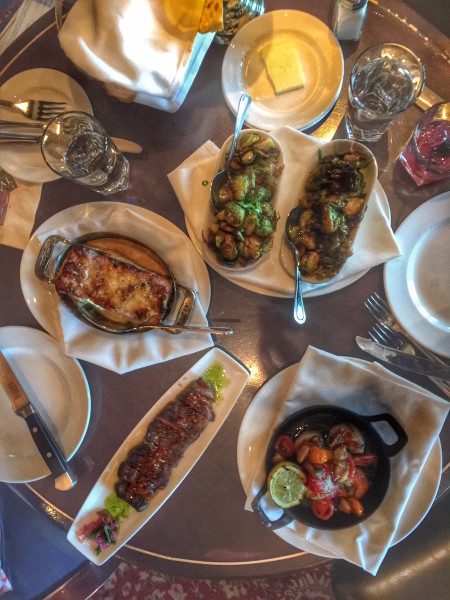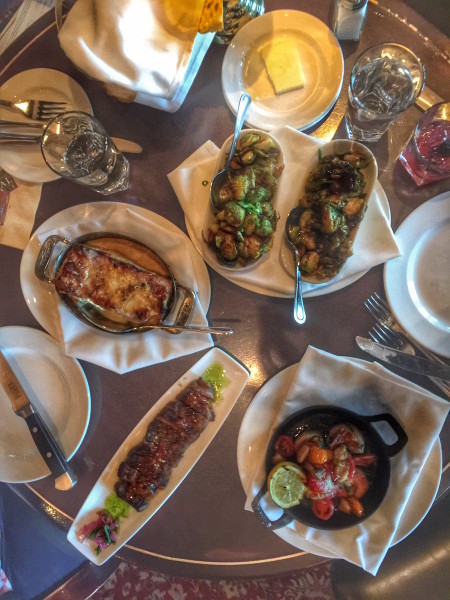 NEW MENU ITEMS AT CAPITAL GRILLE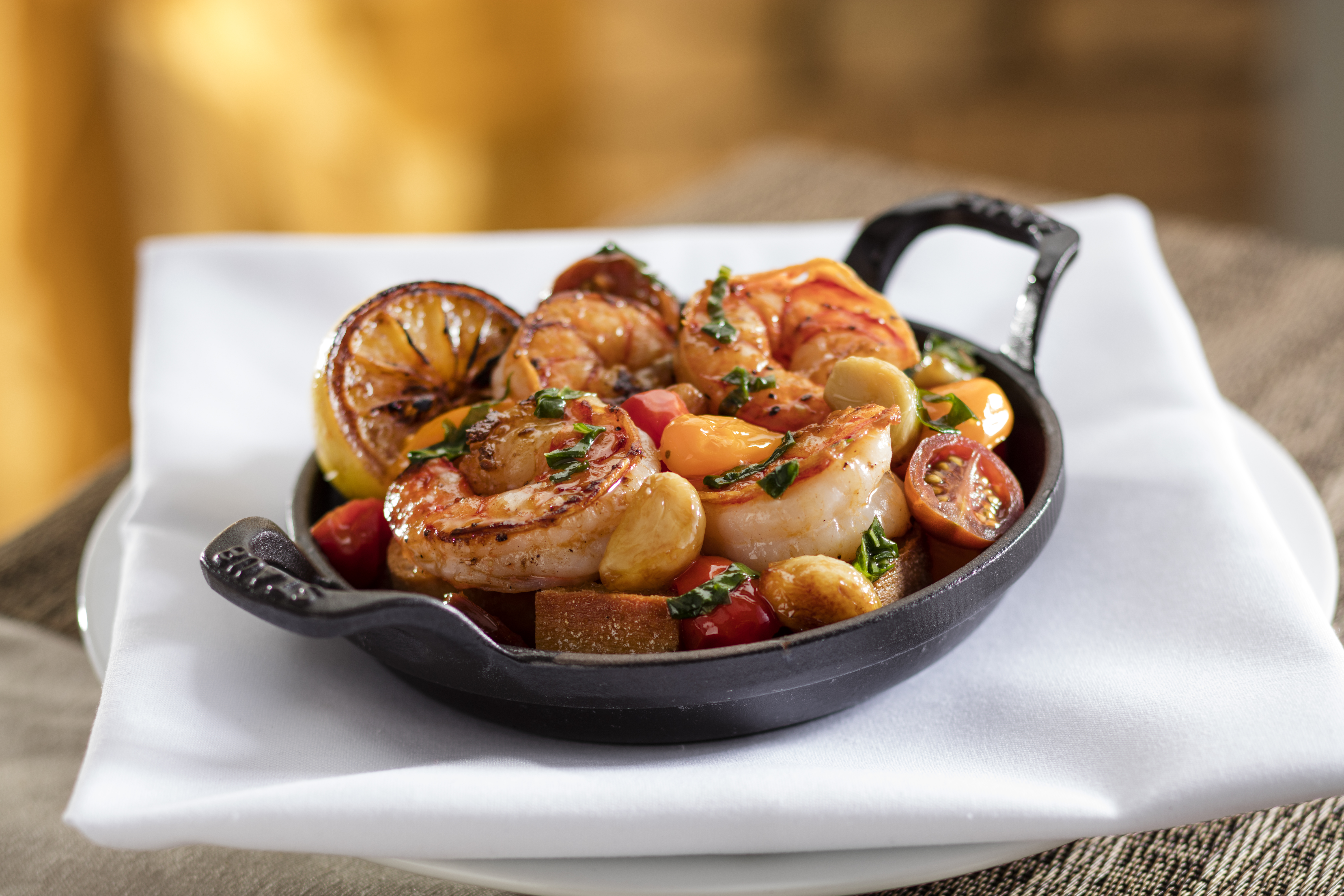 (c)CapitalGrille
Cast Iron Garlic Shrimp with Olive Oil Crostini was a win at our table. Perfectly cooked and perfectly seasoned. I wouldn't hesitate to order this again.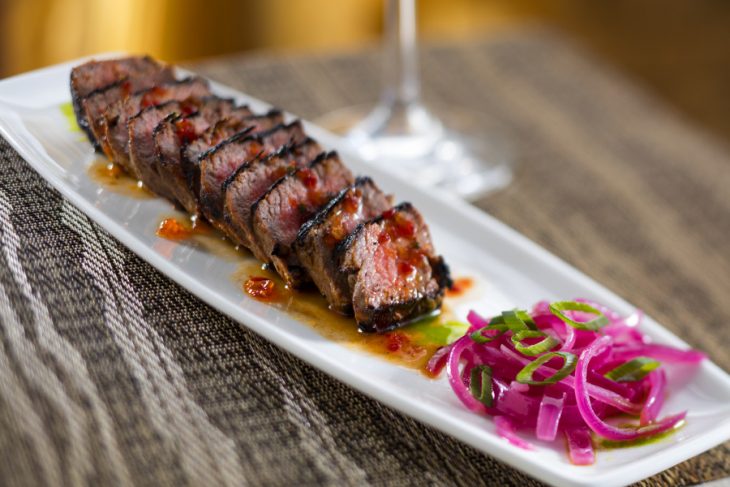 (c)CapitalGrille
Seared Dry Aged Sirloin with Sweet Chili Vinaigrette and Wasabi Oil. Great blend of sweet and and spice and very good. Another great choice for our shared meal.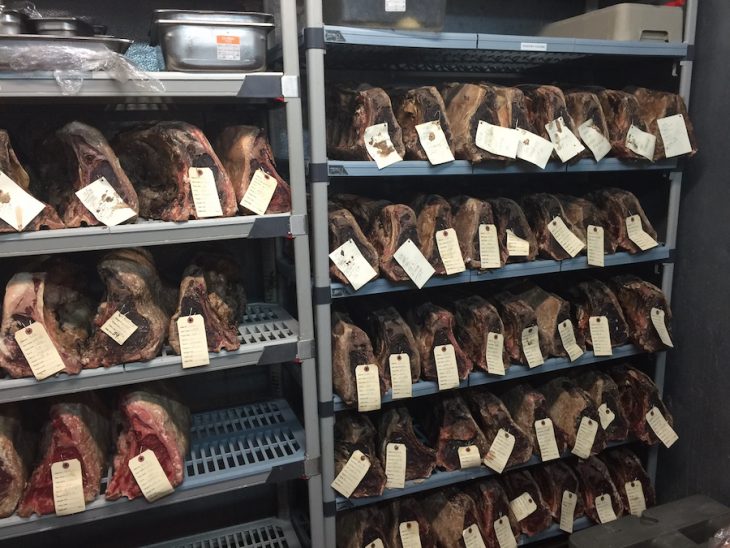 What you should know about Capital Grille steaks is that they are aged in house and cut by the in-house butcher. Other restaurants may offer aged steaks, but it's worth asking if they are aged in house or dried elsewhere, flash frozen and then sent to the restaurant. Aged in house means that you receive the highest quality steak possible.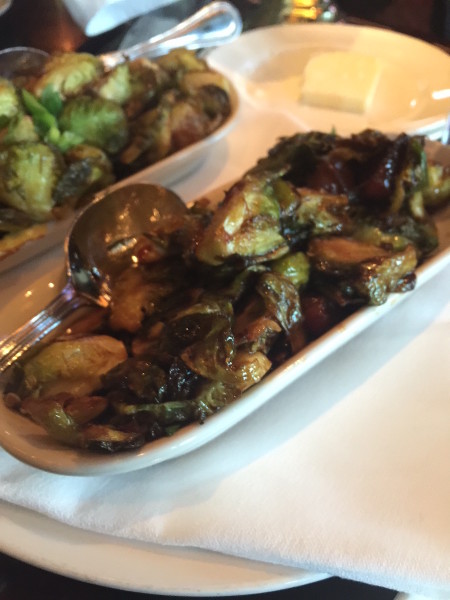 These aren't a new item, but the are definitely one of my favorite. brussel sprouts with Bacon. When I spot these on the menu it's a definite order item. I don't make brussel sprouts at home so it's always a treat to have them when dining out.  These did not disappoint. We also enjoyed au gratin potatoes. Oh. my. goodness. So very good!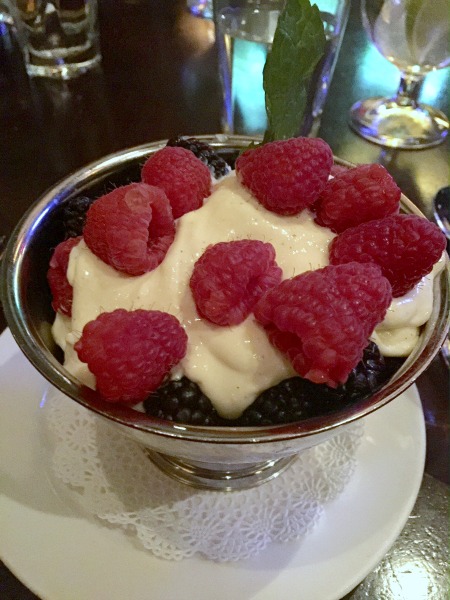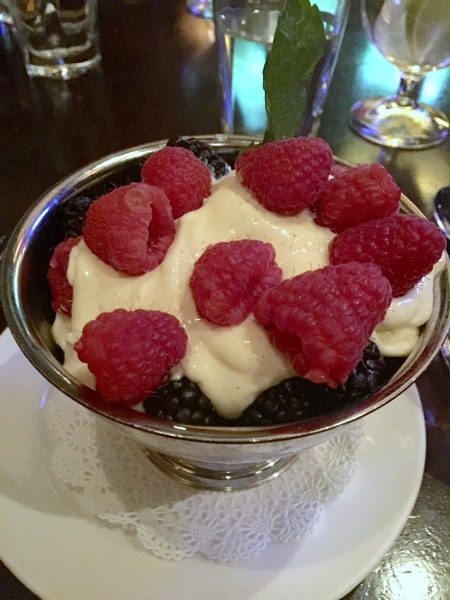 Of course, we couldn't leave without having dessert. I had the seasonal berries with vanilla bean crème anglaise. I loved the berries as a finisher for my meal.
KNOW BEFORE YOU GO
Capital Grille Troy is located at the main entrance of the Somerset mall. Parking is available in the nearby lot or you can valet park. Reservations are encouraged for the restaurant side, but the lounge is first-come, first-serve. If you are looking for something a little more intimate there are private dining rooms available.
Learn more at https://www.thecapitalgrille.com