If you've been looking for a little weekend getaway, Buffalo Trace Park could be the perfect place for your family. You'll find it in southern Indiana in a town called Palmyra.
Here are all the reasons you need to make tracks to Buffalo Trace Park sooner rather than later.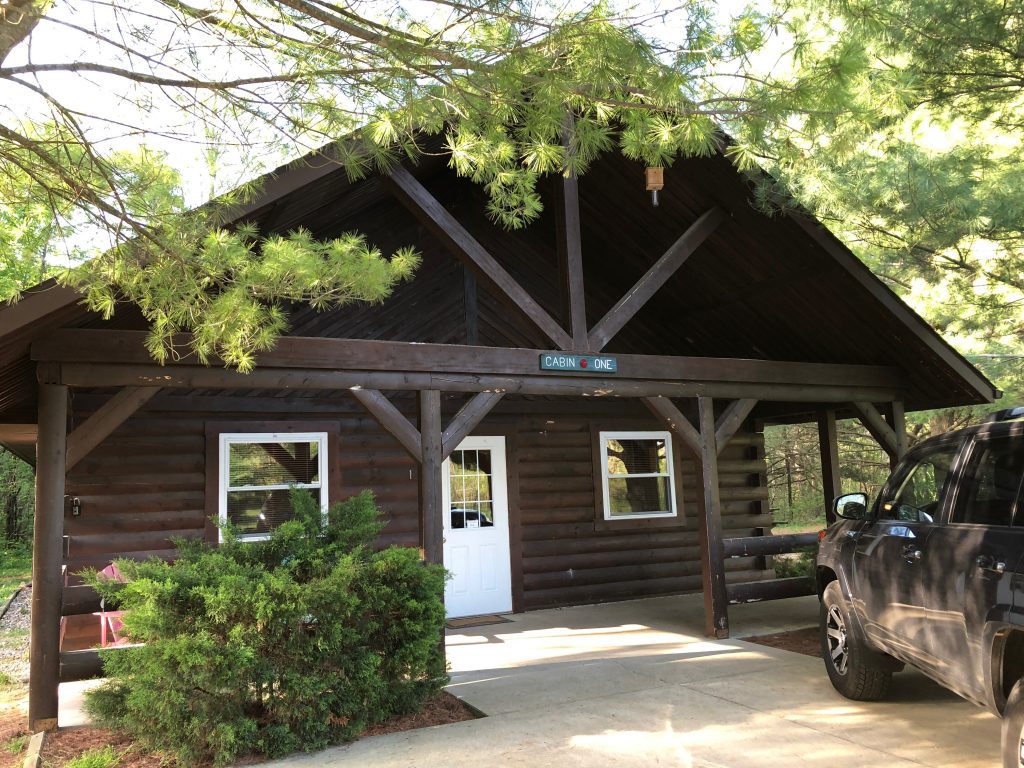 Rent A Cabin
Maybe you like the outdoors, but don't really want to sleep in it. Can't blame you there! Especially when a comfortable cabin full of all the necessary amenities is nestled right in the woods, waiting to take you in.
Buffalo Trace Park has two beautiful cabins available for rent, with space for the whole family, including a spot outside to pitch a tent for the more rugged of the crew.
You'll be camping without really feeling like you're camping!
Pitch a tent or park the RV
If you and your family tends to think that modern amenities are slightly overrated, Buffalo Trace Park has something for you, too! They call it "Primitive Camping."
Pitch a tent and enjoy! Of course there's a shower house, restrooms, and a playground a short walk away because some amenities are just essential.
A little bit closer to the amenities are the modern campsites where you can hook up your RV and stay awhile.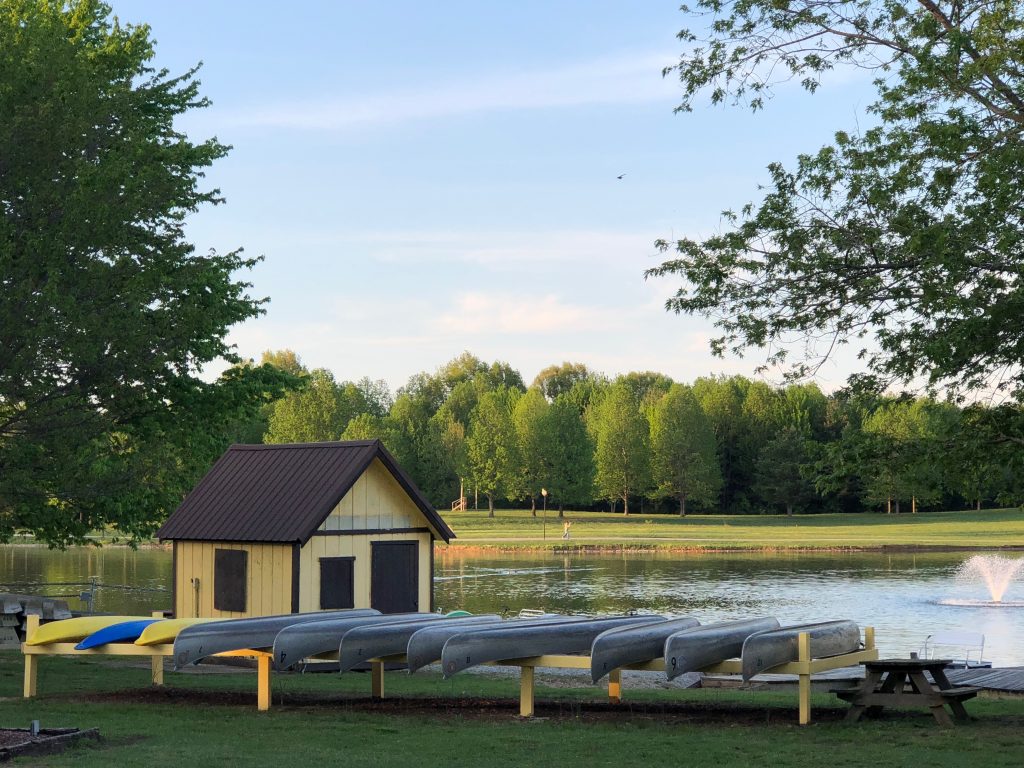 Get On The Water
You've got the option of bringing your own boat, or you can rent from the wide variety of boats available at Buffalo Trace Park. They've got canoes, kayaks, rowboats, and paddle boats.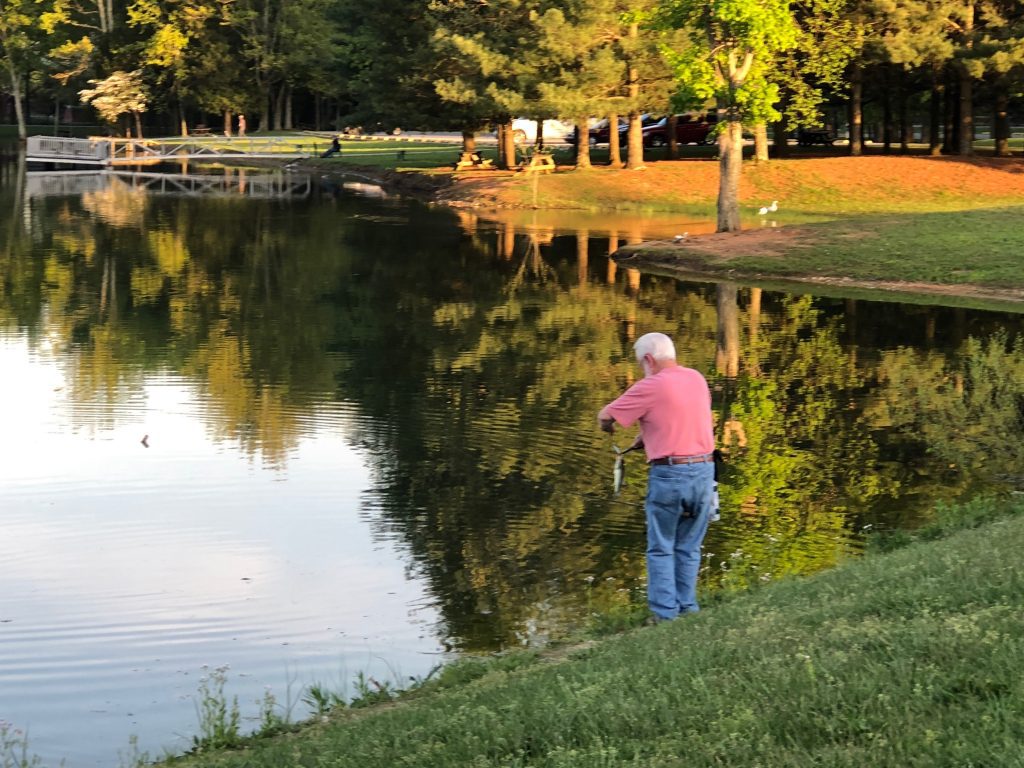 Cast A Line and Go Fishing
While you're out on one of those boats, sit back, relax, and throw out a line. The 30-acre lake is stocked full of catfish, large-mouth bass, crappie, bluegill, and more.
You don't even need a boat. Bring your fishing gear and lounge in the grass alongside the lake or on the dock.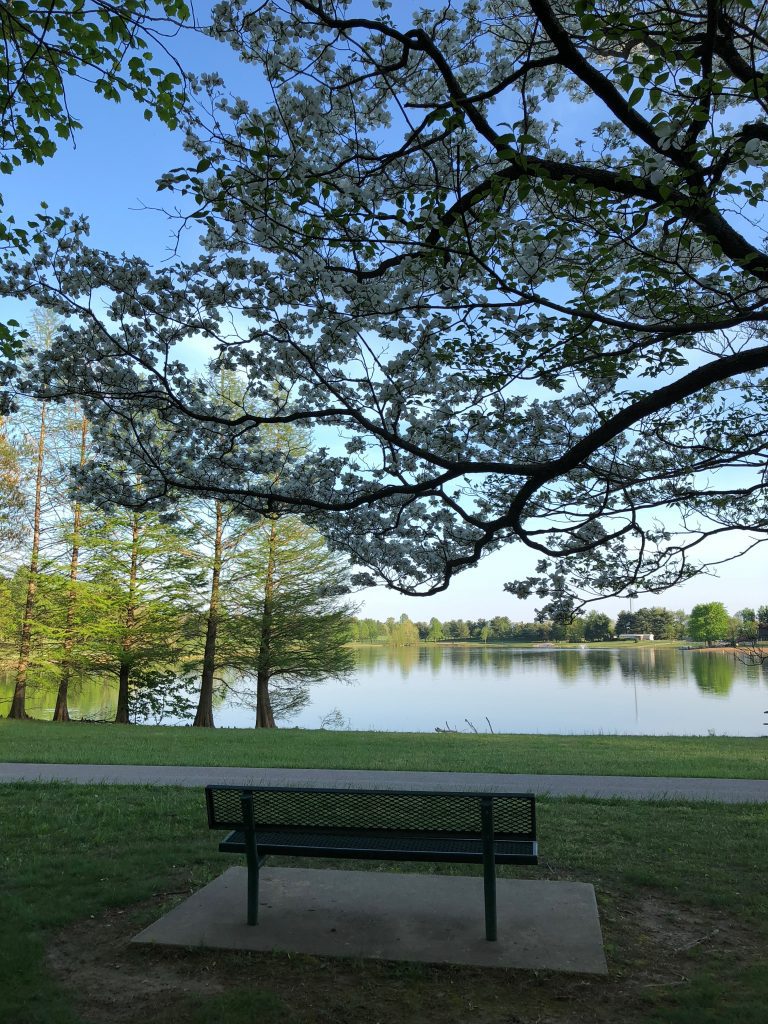 Go Ahead and Jump In
There's a designated section of the lake especially for your family to enjoy a swim! It's supervised by lifeguards, and has a diving board and platform to keep the kids entertained for hours.
The beach is ideal for laying out, reading books, and generally doing nothing you don't want to do while the kids wear themselves out in the water.
So Many Games!
There's tennis courts. There's disc golf. There's basketball, volleyball, and baseball. There's even horse shoe pits and corn hole. What's camping without corn hole?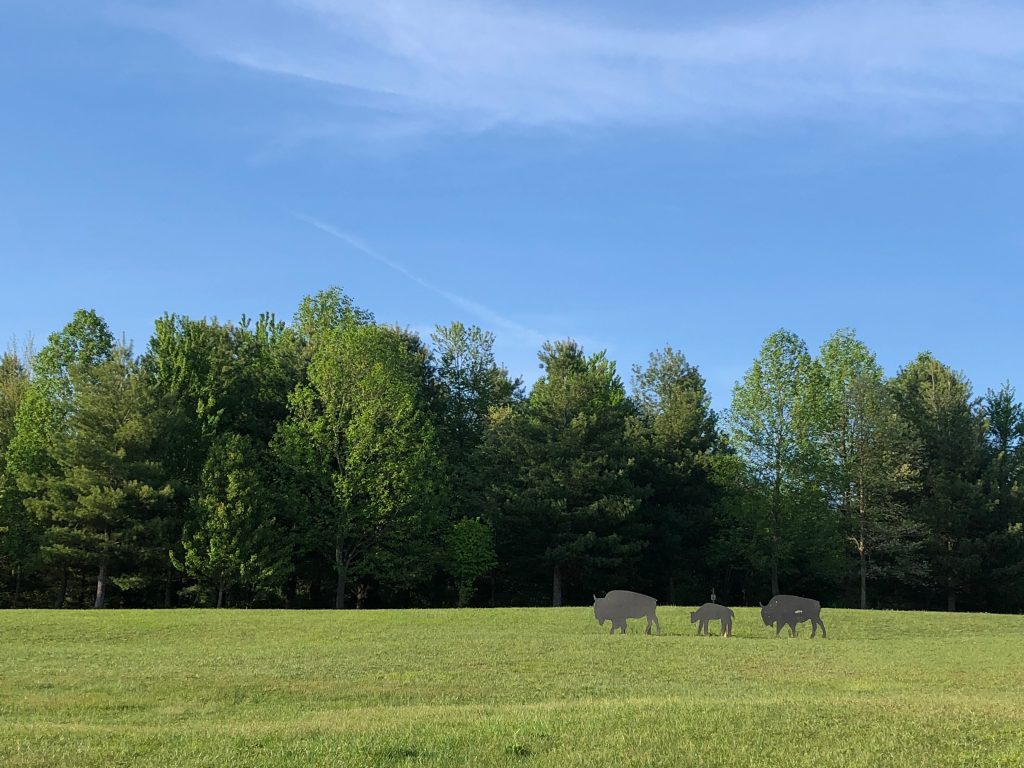 Hit The Trails
Thereare paved walking trail that circles the entire lake. It's a little over a mile around and is well lit so an evening jaunt is a good idea.
You'll find walkers, joggers, and bikers along the way. Pick your favorite non-motorized mode of transportation and enjoy!
Fun For The Little Ones
If you have little ones, you know just how important playgrounds are. Buffalo Trace Park has three scattered throughout the park for their playing pleasure.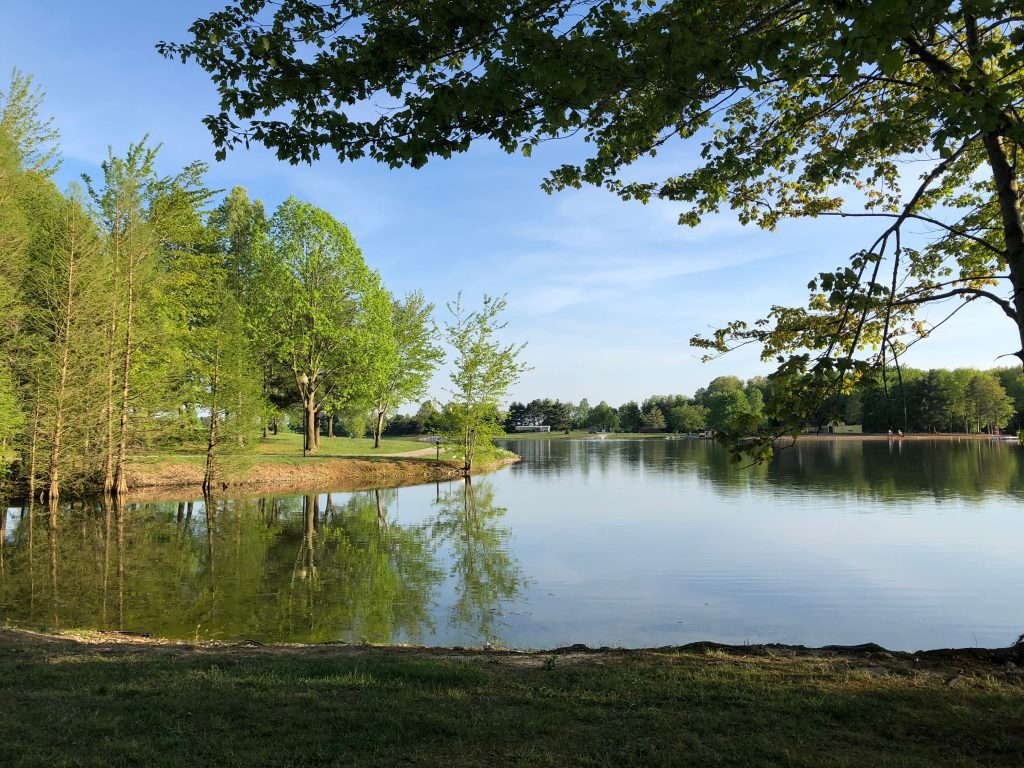 Plenty of Room To Picnic
Four shelters and a gazebo are all available for your use. You can reserve one in advance for your family reunion or birthday bash. You'll also find picnic tables in various places around the park, including in the shade by the lake.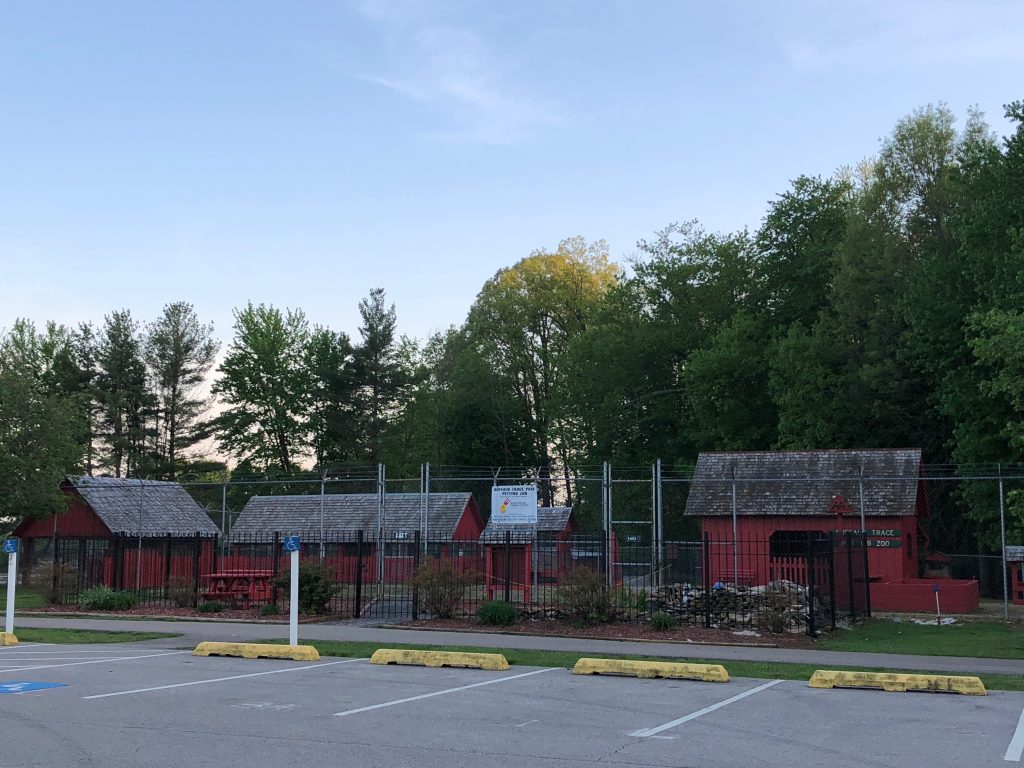 Go Wild At The Petting Zoo
You won't actually find any buffalo at the Buffalo Trace Park, but there's goat, deer, a pony, rabbits, ducks, and chicks. You could potentially spot a hog, too. All of these cute creatures are just waiting for your loving touch.
Are You Ready To Visit Buffalo Trace Park?
Reserve your cabin or campsite at http://www.harrisoncountyparks.com/parks/buffalo-trace-park/
Buffalo Trace Park is located at 1540 Hwy 150 NE, Palmyra, IN 47164, about 15 miles north of Corydon, IN
Check out the fantastic fox photo taken at the park in this post over at Exploration America!
Lots more Indiana information can be found on the site
Pin Buffalo Trace Park To Pinterest