When the movie Bridesmaids was released to theaters I wanted to go see it so bad, however, life intervened and I never made it to the theater. I knew it would eventually be released to DVD so I just planned on watching it at home. To my surprise I was asked if I would like to host a Bridesmaids DVD release party. Well, yes I would! ((Happy Dance)).
I called my girlfriends and invited them over to watch the movie with me. My sister & her friend happened to be visiting and another friend brought a guest so we ended up with 8 people. A nice number to entertain without feeling overwhelmed…for me anyways. I have a small house so more than 8 and we would have had to sit on each others laps 🙂
The food/concession table was not as nice as I had it pictured in my head, but when you live in nowhere America and your resources are VERY limited you do the best with what you have.
The menu for the evening was chopped salad, pizza, chips and guacamole, candy & popcorn, cupcakes, and zucchini bread. The paper bags next to the candy were for popcorn. I tried to find popcorn containers like the movie theater but had no luck. 🙁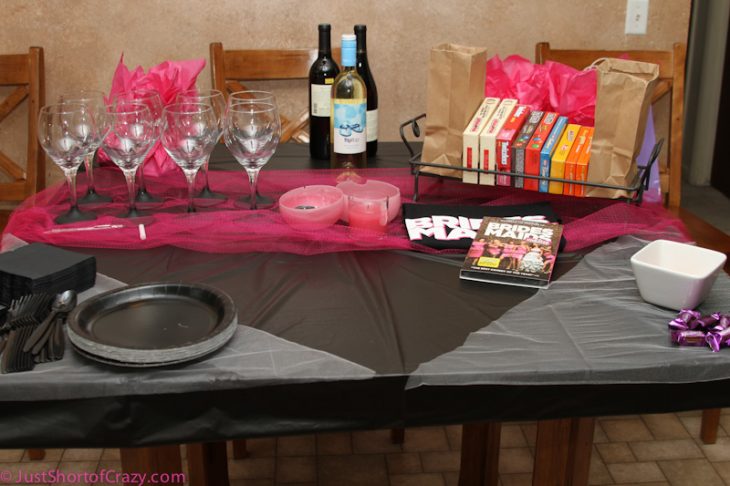 Oh, and wine. Wine was definitely on the menu for the evening. I seen these chalkboard wineglasses on pinterest (one of my favorite places on the internet) and knew I had to make them for the party.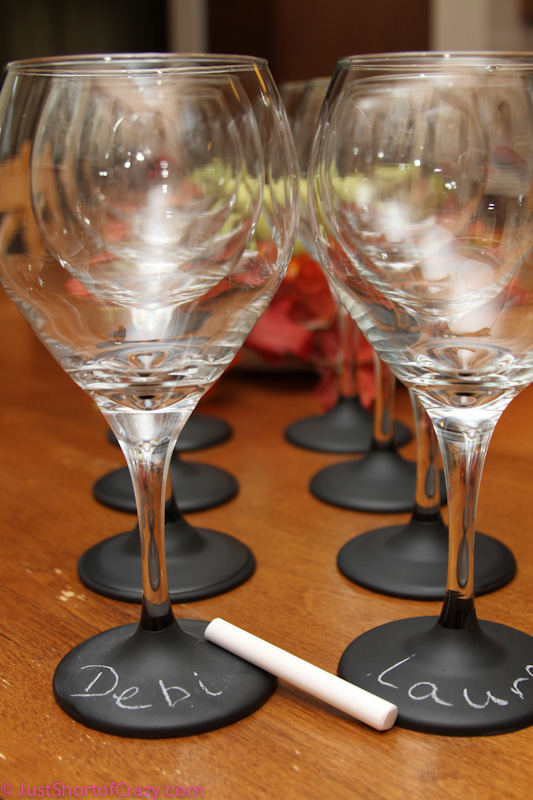 I started to write guest names on the glasses and then erased them. When guests arrived I had them decorate their own glasses.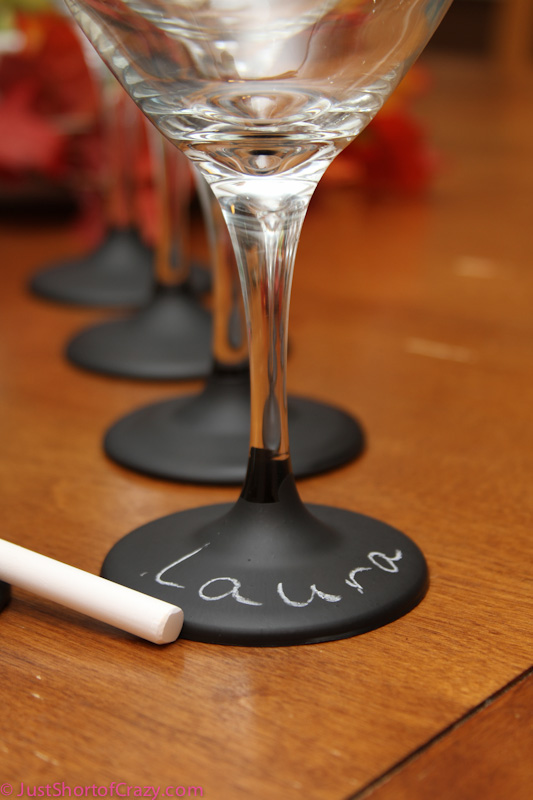 No party would be complete without swag bags. I put together a small winter survival pack for my guests. Winter comes early to northern Michigan so I'm helping my friends be prepared.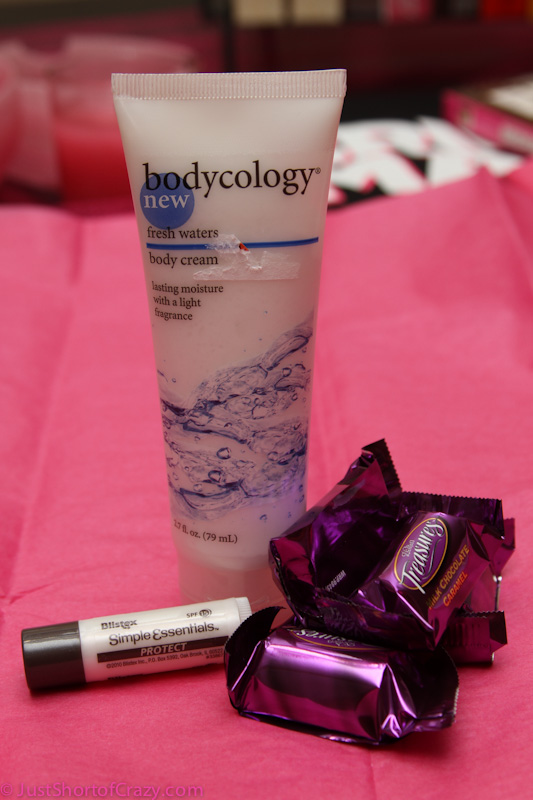 A bit of tissue paper and ribbon and the swag bags are complete.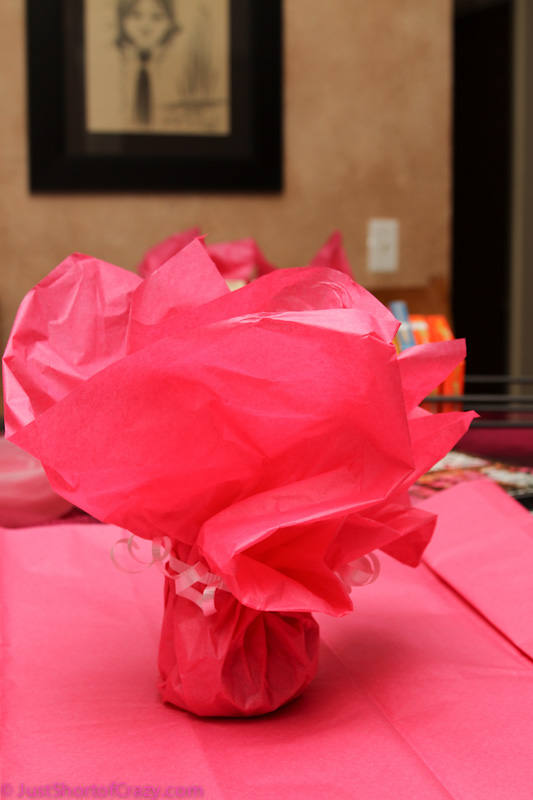 I attempted to make my own candle holders from wax. They turned out ok for my first attempt. I'll post how I made them so stay tuned. Yes, the one in the back has a big chip out of it because I was a [email protected] and tried lifting it from the top and not the bottom (head thunk!!)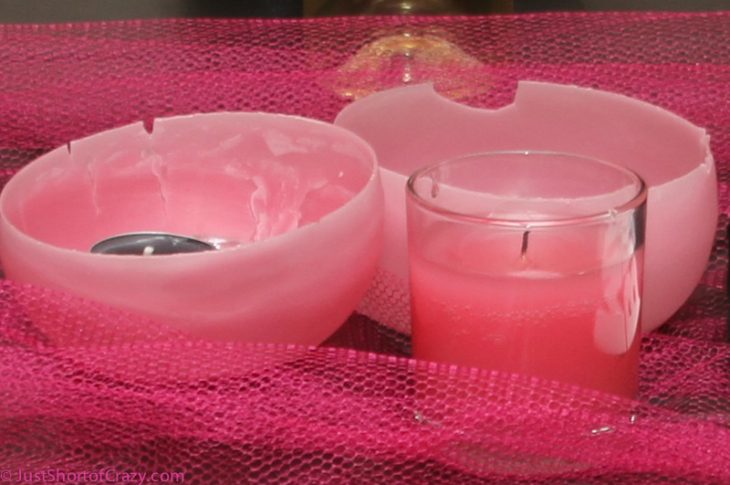 YUM!!!! Flip Flop Moscato wine. <<<—review posting this week.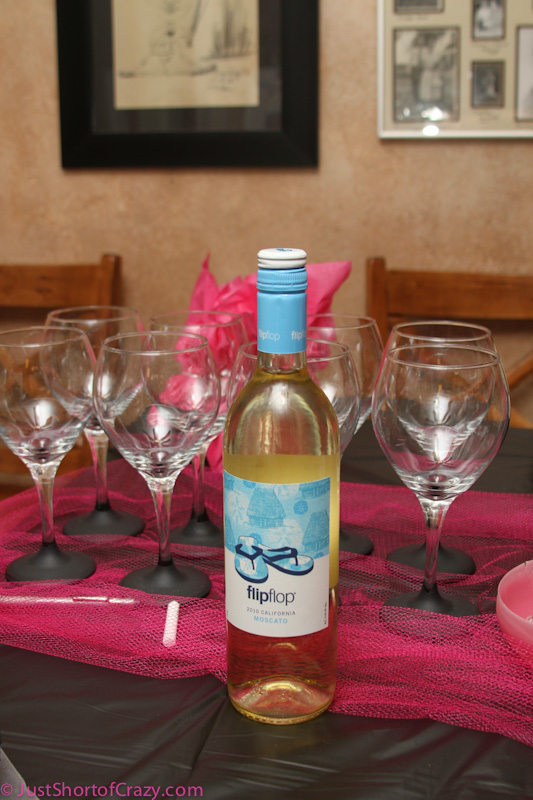 Looks like a serious conversation…lol…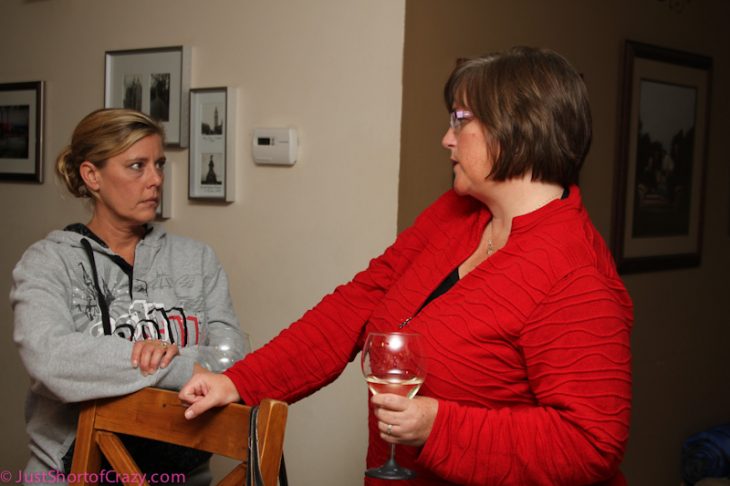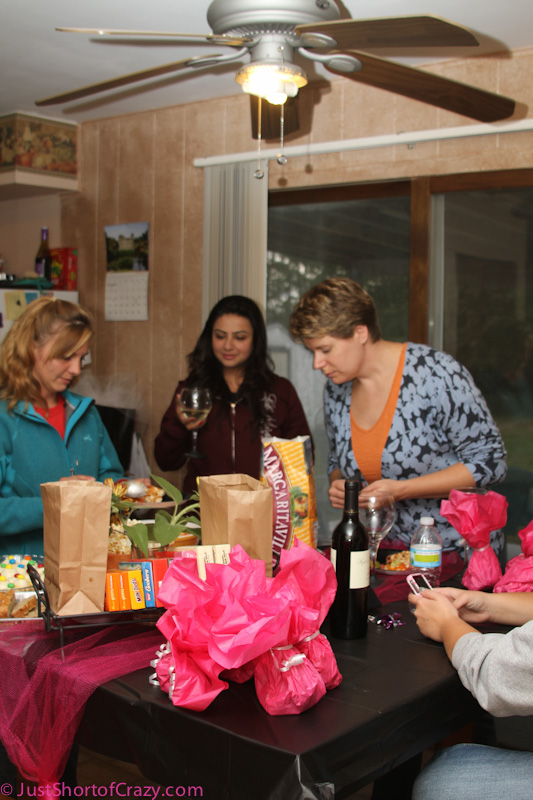 After dinner and visiting we started the movie. Now, I have to say that the movie company could have cut out the first scene all together. I was not expecting the first thing I see on the screen to be a full out sex scene. My poor eyes. (((shudder))). However, everything AFTER that was fantastic! We all laughed through the movie and really enjoyed it. There are some great one liners. IMO, the story between the friends really rang true to life. Competitiveness, feeling superior, feeling inadequate, complete meltdowns, etc. Bridesmaids showed the good and bad of behavior between friends.
All my friends at the movie party agreed that Bridesmaids was a fun movie to watch and all of them would recommend it to their friends. I couldn't agree more.
Find more fun party ideas on the Bridesmaids facebook page:Â https://www.facebook.com/Bridesmaids?sk=app_241401075898602
disclaimer: This is a sponsored post. All thoughts and opinions, as always, are my own. A big THANK YOU to Think Jam for giving me the opportunity to host this party. We had a fantastic time.