Sometimes the worst part of cooking dinner isn't the cooking part, but the cleaning up part. I don't mind cooking dinner, but wow, can someone else please clean up the kitchen once I'm done? Bosch Dishwasher can help me do exactly that.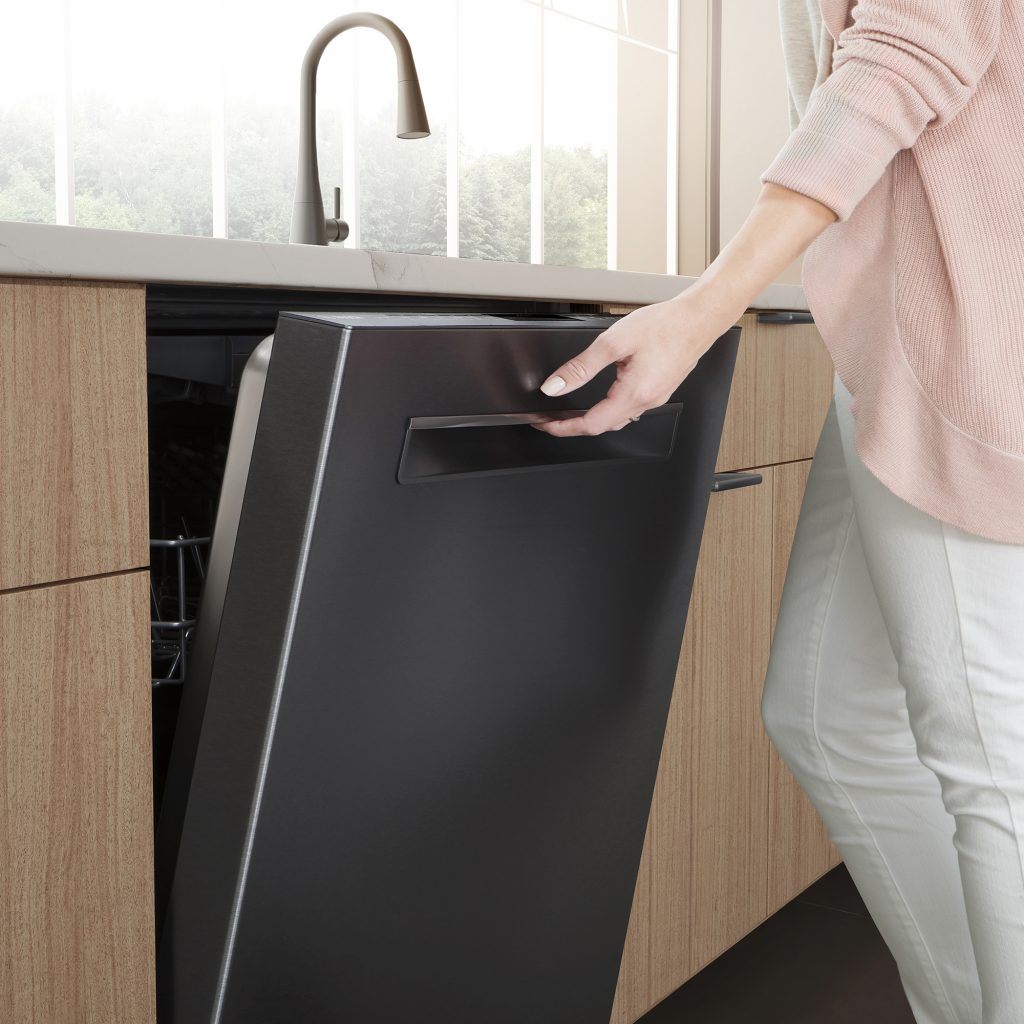 A Dishwasher That's Quiet…WHAT??
Bosch is the world's number one dishwasher brand and can help make life in the kitchen so much better. Im not a fan of dishwashers that distract life by being loud and noisy. Ones that every time it makes a change in the cycle the neighbors know. We've all had the experience, right? Well, that doesn't happen with Bosch dishwasher. It's the quietest brand in the United States, plus it has 18 sound reducing technologies. Big fan of that! It's so quiet that an Infolight let you know it's running. How cool is that?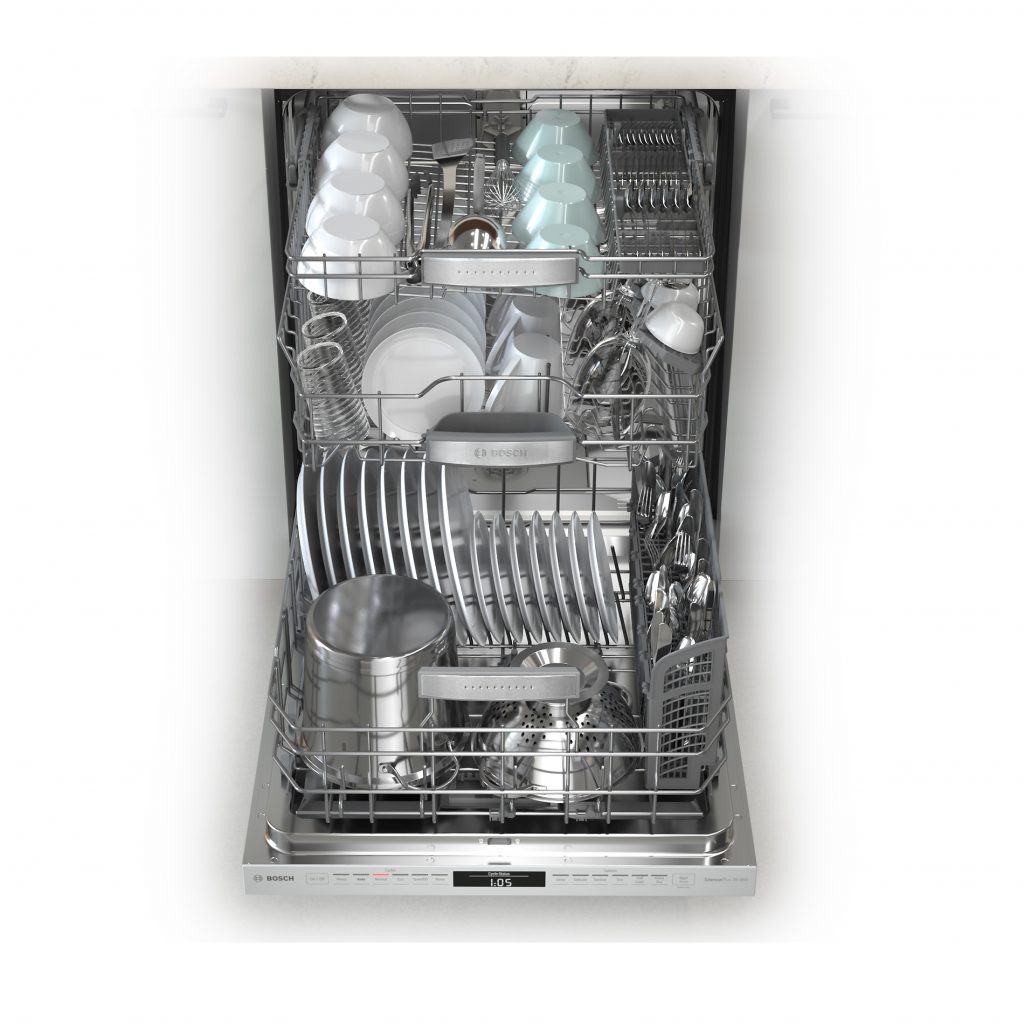 Reliability & Design
This is the one dishwasher brand that has had the lowest repair rates from the info I could find. There is nothing worse than thinking you found the perfect dishwasher and then have it under repair all the time. We need appliances to be reliable and Bosch delivers.
Its sleek design fits any kitchen decor which is nice. That can be an issue with some appliances. You see a gorgeous kitchen but one thing stands out like a sore thumb. That doesn't happen with Bosch.
I love that there is a third rack that adds 30% more room than traditional dishwashers. Yes, I'm the one that waits to load the dishwasher until the sink is overflowing. Having 30% more room may not sound like a lot, but it really comes in handy. That extra room is also great after dinner parties when almost every dish in the house is dirty.
Small to large dishware will fit in the Bosch by simply adjusting the racks. There are nine available positions meaning whatever you have will most likely fit with a quick and easy adjustment to the interior configuration.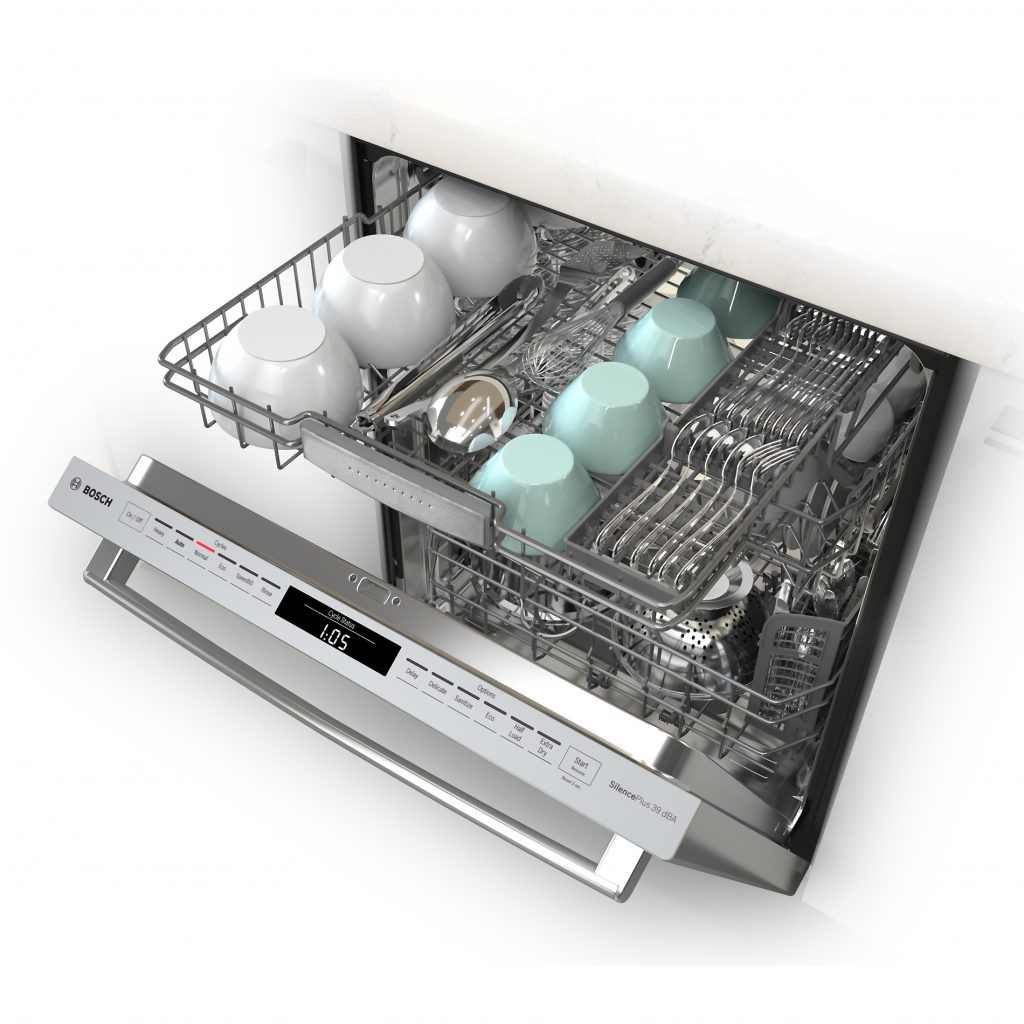 What About Its Performance?
One thing that always bugs me about dishwasher is wet dishes. I like my dishes to be dry when I open my dishwasher. Fortunately, Bosch owns 5 of the top 10 drying scores out of 160 tested models. It's Bosch's condensation drying that really sets the brand apart from its competition.
If you are in need of a new dishwasher for your home look at Bosch and see how this appliance will make life so much easier in the kitchen.