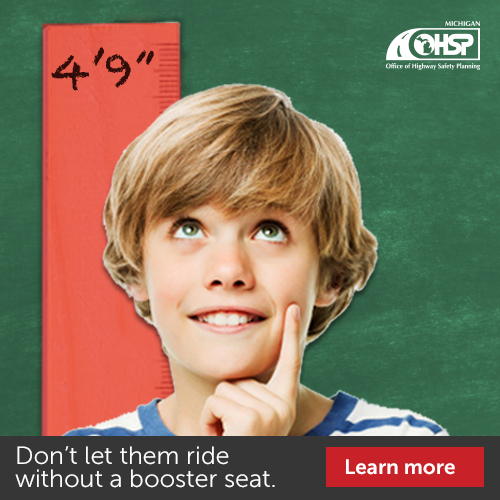 This post was sponsored by The Michigan Office of Highway Safety Planning as part of an Influencer Activation for Influence Central and all opinions expressed in my post are my own.
Do you wonder if your child needs a booster seat or if a seat belt is enough? Want more information on booster seat safety but not sure where to find it? No worries, I'm here to help as is the Michigan Office of Highway Safety Planning. They are dedicated to making sure people stay safe while traveling through the state and I'm dedicated to helping spread awareness which I'm thrilled to do.
I'm just going to put this out there right now. If your child is under 4'9″ tall they MUST be in a booster seat. I know, I know, your child is 10 or 12 and under 4'9″, but is a little adult and not in need of a booster seat. The truth of the matter is they really, really do. Plus, that means they sit up a bit higher and can enjoy the scenery outside their window. Win-win for everyone.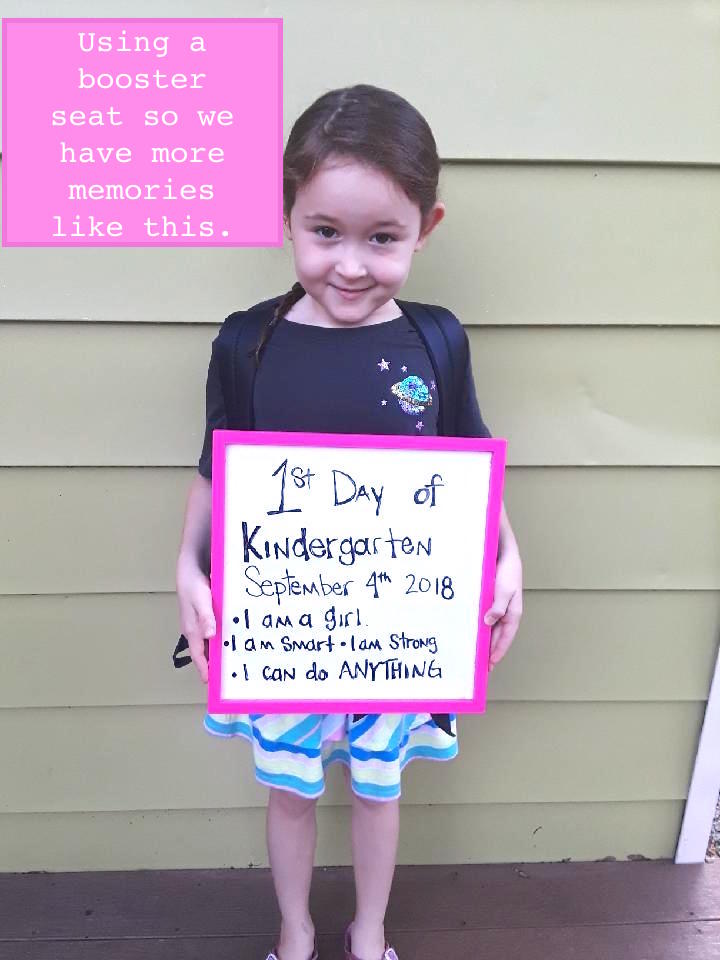 Sometimes it's simply a matter of learning the best ways to keep our kids safe and why it's important.
Adult seats belts aren't made to fit people that are under 4'9″. That includes adults as well. Back many, many years ago when I was a child they didn't have booster seats and it definitely wasn't talked about that I recall. If it had been a thing my grandma would have definitely needed to use one. I remember her sitting on a giant phone book so she could see over the steering wheel to drive. She would have greatly benefited from a booster seat. The point is, regardless of age, use a booster seat if they're under 4'9″. Safety first. Always. (By the way, the safety first mantra has been one I've preached to my kids for years. Probably drives them batty, but I can't help it.)
By using a booster seat you immediately reduce serious injury risk by almost 50% for those that are 4-8 years old when we compare to that age group that only uses a seat belt.
Michigan parents are only using booster seats about half the time. I'd love to see that number much higher and closer to 100%.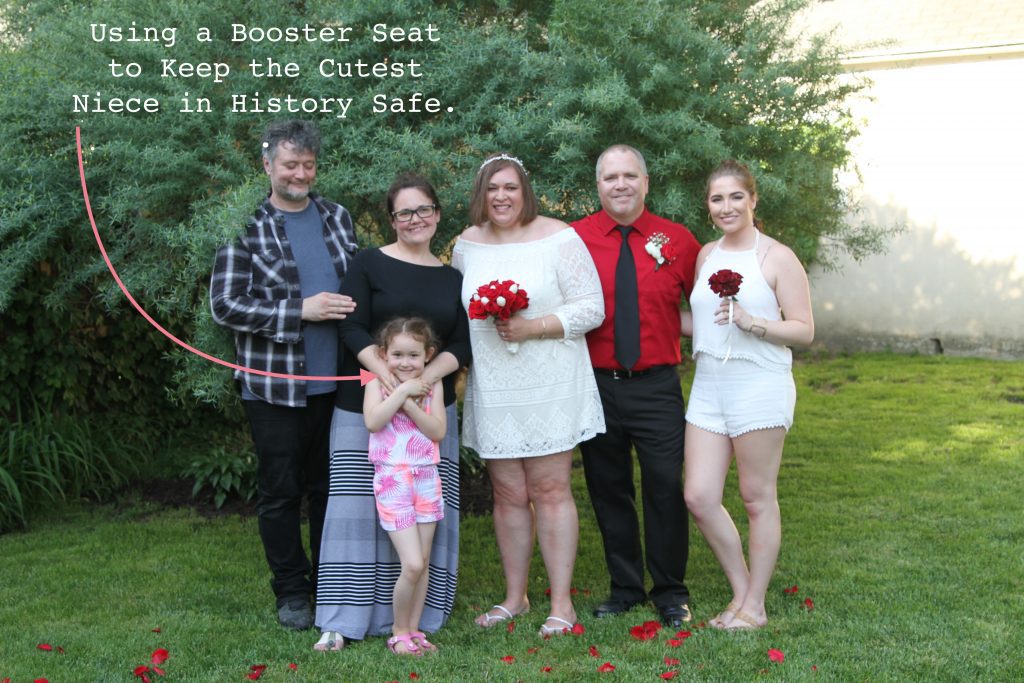 Please, please, please make sure you are using a booster seat for your child if they need it. If you aren't financially able to purchase a booster seat be sure to reach out to local groups that can help or check this car seat event link from the Michigan State Police website.
Learn more about booster seat safety here: