This is a great entree for a busy weeknight, dinner party or holiday meal. It tastes great plus it doesn't require a full day in the kitchen. Think is can't get any better? This boneless park chops with creamy chive pan sauce recipe only uses 5 main ingredients. I'm a big fan of keeping things as easy as possible in the kitchen.
This recipe takes about 10 minutes to prep, another 15 minutes to cook and serves four to six people.
Boneless Pork Chops with Creamy Chive Pan Sauce
 Recipe Ingredients

2 T. extra virgin olive oil
8 4-oz. boneless pork chops
½ c. chicken broth, preferably organic
6 oz. cream cheese, cut into small pieces
3 T. fresh chives, finely chopped
Optional:
Salt and black pepper, to taste
Additional fresh chives, finely chopped, for garnish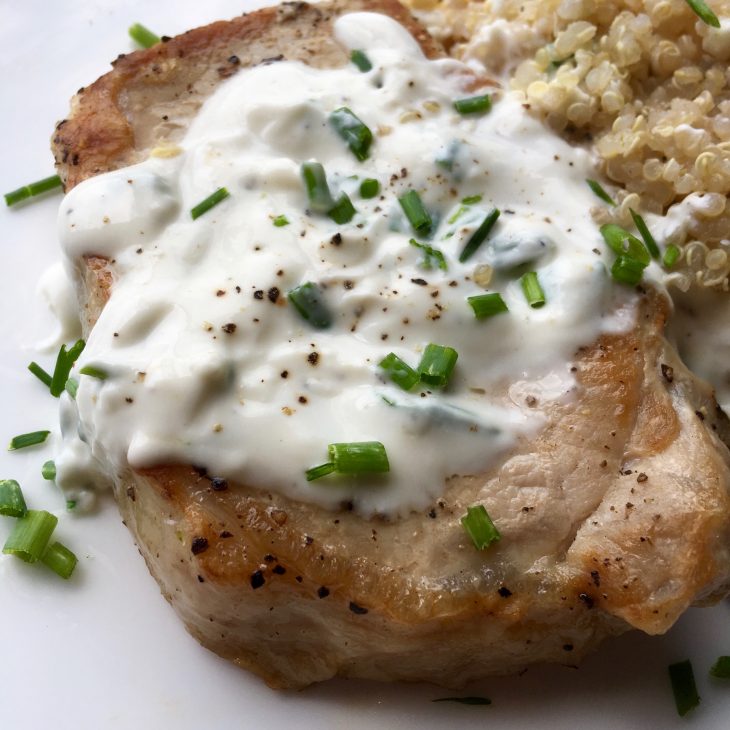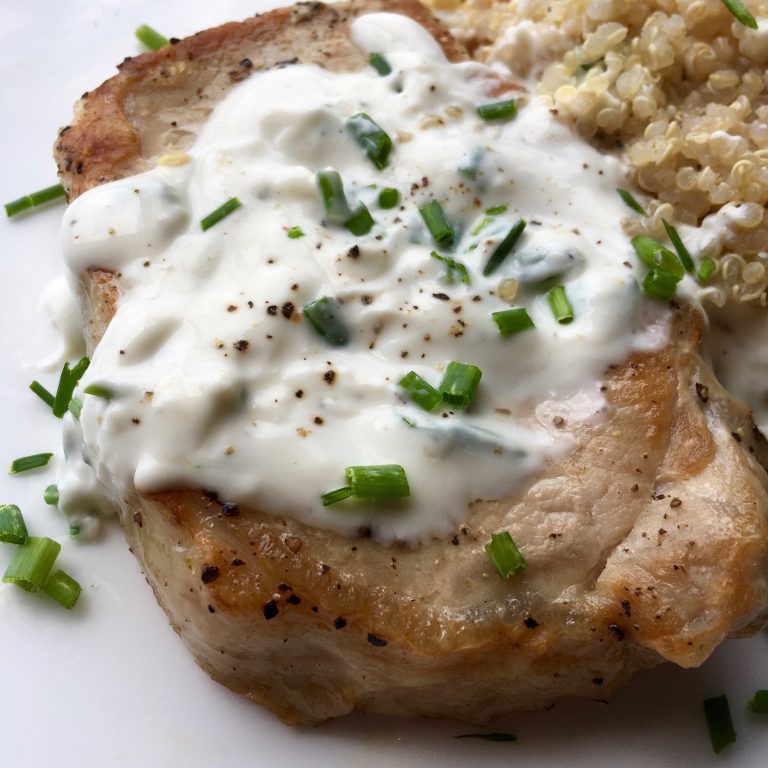 Boneless Pork Chops with Creamy Chive Pan Sauce
 Recipe Directions
Heat olive oil in a large, heavy-duty skillet over medium-high heat.

Season pork chops on each side with salt and pepper, if desired, and add to preheated skillet. Brown pork chops on each side, approximately 3 minutes per side. Remove pork chops from pan and set aside on a rimmed dish to collect juices.

Reduce heat to medium and add chicken broth and cream cheese to the skillet. Gently scrape the bottom of the pan to loosen brown bits and continue stirring until the cheese is completely melted approximately 4-5 minutes.

Add juices from the plate holding the pork chops to the skillet. Stir to combine liquids, then add pork chops. Cook for 1-2 additional minutes. Remove from heat and stir in chopped chives.

Transfer the pork chops to individual serving plates and top with creamy pan sauce. Garnish with additional chives, if desired, and serve immediately with your choice of sides.
Sides could include:
PIN TO PINTEREST