Pippie has moved back in with us. My darling daughters 70-pound boxer mix that I'm allergic to is now taking up residence in our house. The things we do for our kids 🙂 We determined the best way to combat allergy symptoms would be an air purifier in the house. We settled on the new Blue Family by Blueair Purifiers.
WHAT DOES AN AIR PURIFIER DO?
In a nutshell, air purifiers clean the air in your home. A fan in the machine draws air in and pulls it through filters. The filters grab all the particles that are floating around in your air and then releases the clean air back into your home. Rinse and repeat and before long your house will have that fresh air scent that you only get when you visit the great outdoors far from civilization.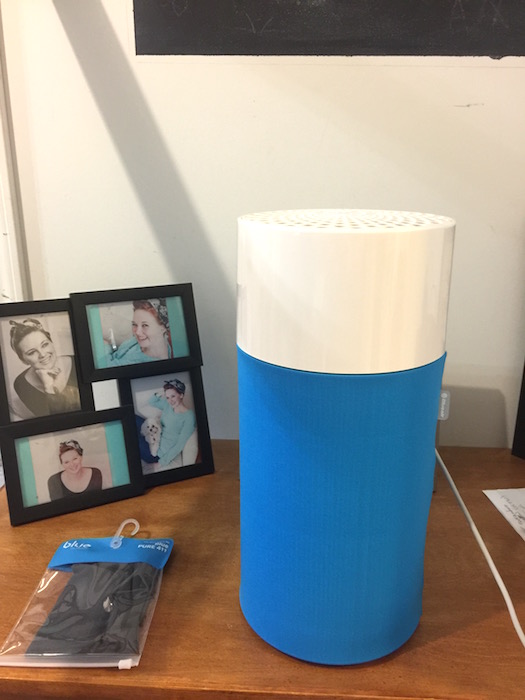 WHAT PARTICLES/ODORS DOES IT CLEAN?
Air purifiers clear the air of pet dander, dust mites, tobacco smokes, cooking odors, and airborne bacteria and viruses that cause diseases (think colds and flu) and aggravate allergies or asthma symptoms. Simply stated, it takes out the bad and helps keep your house clean from the things you can't see.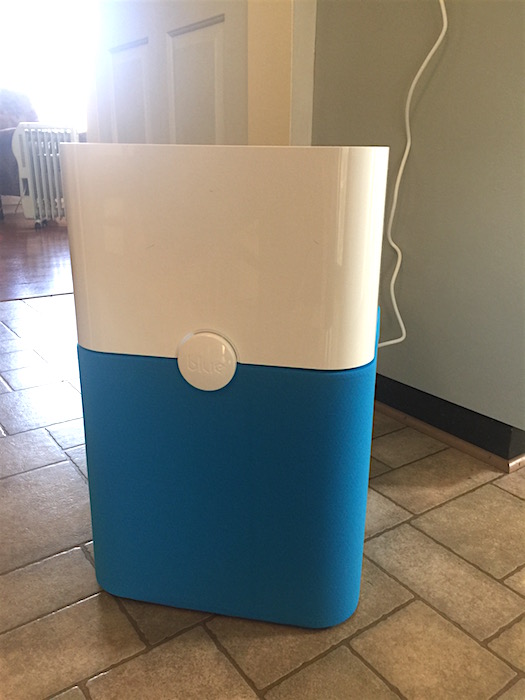 WHY YOU NEED BLUEAIR PURIFIERS?
The Blue Family from Blueair Purifiers is the latest technology from a company that has been creating ways to provide the best quality air for two decades. The purifiers combine high-efficiency and low-noise with a great design. Created in Sweeden Blueair is becoming a household name throughout the U.S.
We have been using our purifiers for a couple weeks and I can tell you that I am breathing easy and not suffering like I typically do with Pippie. The air purifiers, we have two, were so easy to set up my 5-year old niece could do it.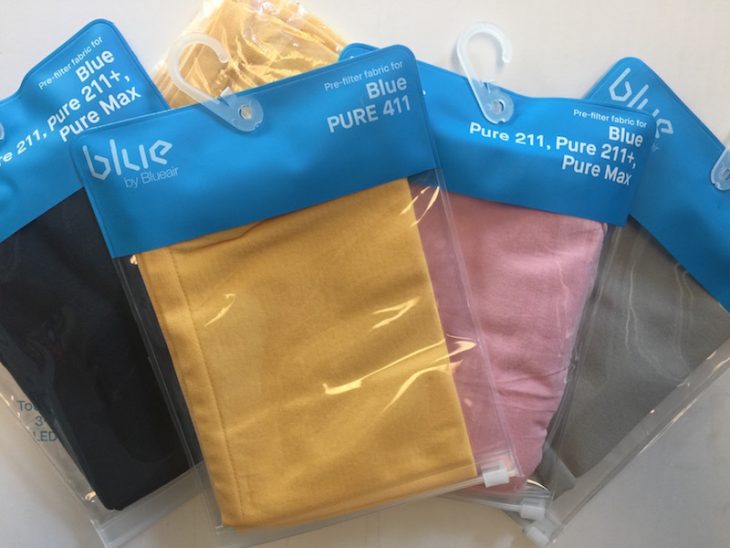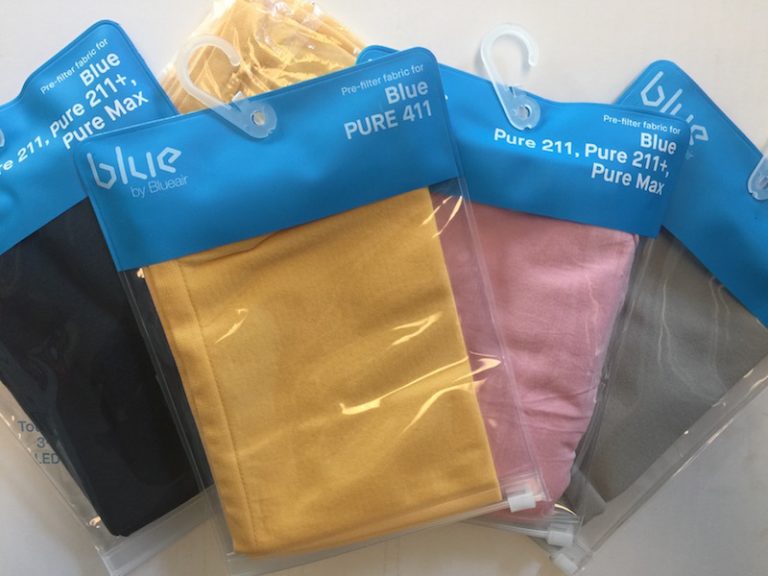 The first filter is a piece of fabric that goes on the outside of the filter. There are different filter colors available allowing you to match it to the interior of your home. How fun is that?
We placed the Blueair 211+ between our living room and dining room and the Blueair 411 in my office. Now, remember, we have a fairly small house. Normally the 211+ might only cover one bedroom, but for us, it will cover the main living areas. The 411 is the perfect fit for my home office.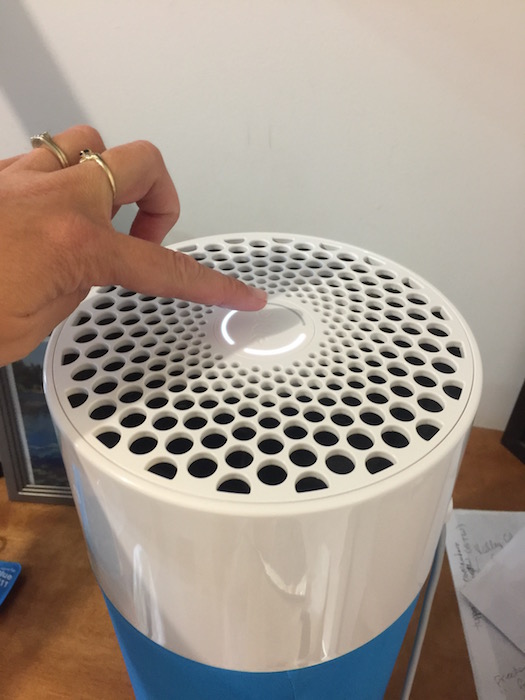 WHAT I LOVE ABOUT BLUEAIR PURIFIERS?
I love the simplicity of the design. They look good in my house and don't feel like some big, monstrous intrusion in our life. The one-button design is so simple Pippie has been known to bump the fan levels on the machine with her tail (she has a vicious long tail that is like a whip). The purifiers aren't silent but the noise isn't distracting either. There is some sound but nothing that isn't easy to adapt to and the clean air is well worth it.
Blueair also gets big props for having ENERGY STAR certified purifiers.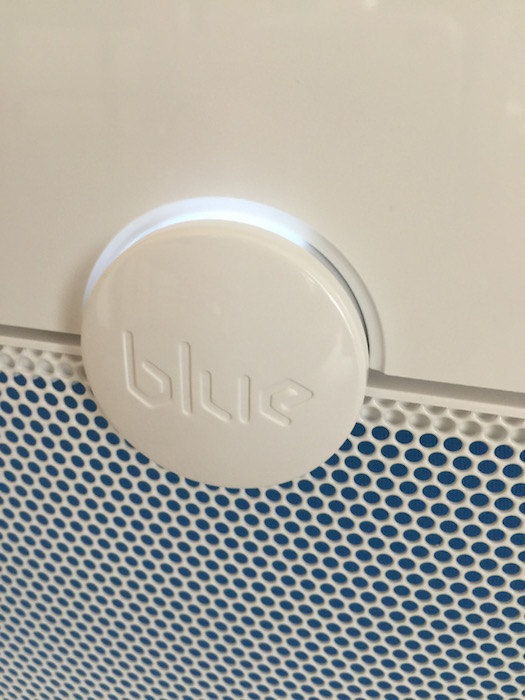 IS BLUEAIR HARD TO SET UP?
WHERE TO LEARN MORE ABOUT BLUEAIR PURIFIERS?
NOTE: Blueair sent me both air purifiers to try. All thoughts and opinions are my own.
Head over to your nearest Best Buy to see Blueair purifiers first hand. You can also order online at BestBuy.com
PIN TO PINTEREST