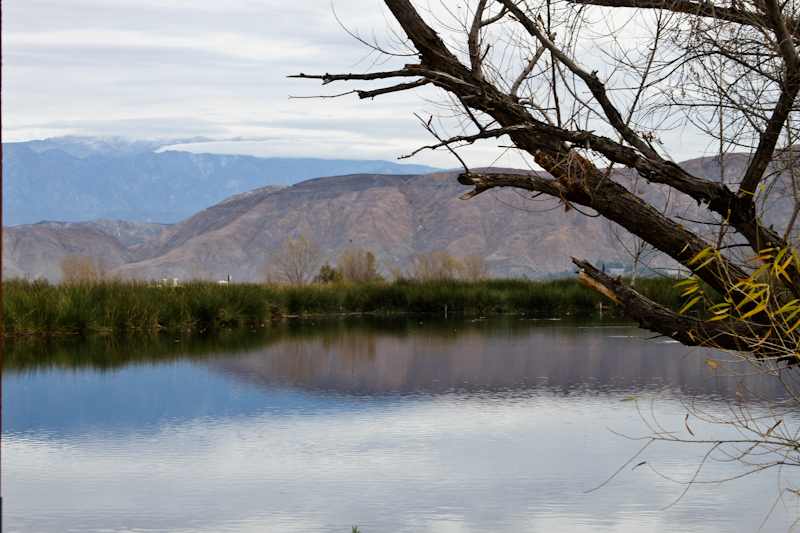 Wildlife abounds in the San Jacinto Valley. The most abundant wildlife is birds which makes the San Jacinto Valley a great destination for bird watchers. Other wildlife includes coyotes, bobcats, fox, prairie dogs, and an occasional cougar.
During the hot months you may also spot rattlesnakes. There are places in the valley that makes it easier to spot wildlife. Of course, seeing wildlife really comes down to chance and a bit of luck. During our stay we seen many birds of prey including a bald eagle, lots of song birds, a few coyotes and scores of prairie dogs. Here are my recommendations for the best places to see wildlife in Southern California.
I've heard that there are bighorn sheep in the San Jacinto Mountains, but, sadly, we never spotted any. Bighorn sheep continue to remain on my list of animals to spot.
Best Places To See Wildlife In Southern California
Lake Hemet or Lake Perris State Recreational Area: These lakes are multi-use recreational lakes for boating, fishing, camping and swimming. Lake Hemet has a $12 day use fee and is located at 56570 California 74, Mountain Center, CA 92561. Lake Perris State Recreational Area is open 7 days a week from 6 AM – 8 PM and is located at 17801 Lake Perris Drive Perris, California 92571.
San Jacinto Wildlife Refuge: Approximately 20,000 acres comprise the San Jacinto Wildlife Refuge. To access the refuge take I-215 to Ramona Expressway and then east to Davis Road. Open seven days a week from dawn to dusk.
Mount San Jacinto State Park: The Pacific Crest Trail passes through the park and their area a variety of day hikes, most of which start at the Tram station. Location: Interstate 10 to Hwy 243 to the park or the Palm Springs Aerial Tram will take you to the top.
Bird watching guided tours: Held on the property of the Eastern Municipal Water District on the fourth Saturday of each month. Arrive between 7:45-8:00 a.m. These free tours are approximately 2 hours longs and have a very easy, flat walk of less than a mile. Pastries, coffee & water are available prior to the tour. If you need binoculars they provide them for use during the tour. The guides are very knowledge about birds in the area and helpfully point out a variety of birds in the wetlands.
Of course, many times we spot wildlife as we are driving to or from areas known for wildlife spotting.
Good luck and if you spot a bighorn sheep please let me know.