From sea to shining sea, the United States is brimming with beautiful experiences that could take a lifetime to partake in. For my wanderlust friends, I have gathered together the best road trip destinations in the US just for you! And you won't need your entire lifetime to experience this American road trip.
Sure, hopping on a plane is super convenient, but there is something about experiencing America by road. There is too much to see along highways and country roads to miss while in the sky. Ready for a fun, easy, and unforgettable US road trip? Let's go!
13 Best Road Trips Through the U.S.
1. The Appalachian Trail
The Appalachian Trail runs from New England to the heart of Dixie. The brave souls who traverse this 2,100 mile trail on foot will always be superheroes in my book. While I don't see myself ever tackling the Appalachian Trail on foot, the stunningly scenic drive is an absolute must.
The roughly 2 week road trip starts in the beautiful state of Maine which is known for its fall foliage. New Hampshire will grace you with views from atop Mt. Washington. Massachusetts and Connecticut offer some rural comfort and all the feels of New England life. Your journey through New York State will take you within view of the Big Apple.
Continuing down through the Northeastern states of New Jersey, Pennsylvania, and Maryland, you'll find hilly, rocky terrain with a plethora of historical sites you won't want to resist.
A super quick drive through West Virginia welcomes you into the Southeast with the warmer weather and continued breathtaking views through Virginia, Tennessee, North Carolina, and finally, Georgia.
2. Coastal Route 1, New England
Did you know that the Eastern Coastal Route 1 is the longest North-to-South route in the country? It makes for an unforgettable American road trip, hugging the Atlantic coast for the majority of the thoroughfare while treating you to all sorts of sight-seeing inland as well.
The 2,390 miles of interstate that goes down east through New England will take you from Fort Kent, Maine all the way down to Key West, Florida.
Eastern Coastal Route 1 takes you on a journey through a wealth of beauty, culture, and history. From quaint beach towns up the Florida coast, to Acadia National Park in Maine, and all the local life in between, this is an American road trip that is deserving of a place on your bucket list!
3. Historic Route 66
Once you've experienced all that the historical East has to offer, hop on the historic Route 66 for an entirely different epic journey that begins in downtown Chicago.
Nearly 2,500 miles of road will carry you down through Missouri, Oklahoma, and Texas, and across New Mexico, Arizona, and California. You'll complete your cross-country road trip at the Santa Monica Pier with a view of the Pacific Ocean.
This U.S. road trip has a different feel than Coastal Route 1. Why? Historic Route 66 has beautiful views to be sure, but its draw is the forgotten little towns and the unique stops along the way.
Get a photo in a giant rocking chair in Missouri. Catch a glimpse of the ghost of the abandoned Chelsea Hotel in Oklahoma. Visit a museum dedicated to the Devil's Rope, a.k.a barbed wire, in Texas.
Find plenty of hiking in the Petrified Forest National Park in Arizona. And, of course, stop in to the original McDonald's in California.
4. The Oregon Trail
For history buffs, fans of the 90s computer game, or anyone who appreciates the landscapes of the West, the 2,000-mile-long Oregon Trail is the road trip for you.
Pilgrims and pioneers traversed this trail, beginning somewhere along the Missouri River and several months later finding fertile land somewhere along the Western coast.
For the modern day traveler, a trip along the Oregon Trail only needs somewhere around 3 weeks to complete, with plenty of comfort and fun along the way on US20!
Start in Independence, Missouri where you'll find a host of historical sites to prep you for the journey ahead. You'll find preserved wagon wheel ruts all along the Trail including at the Farewell Bend in Oregon.
Make sure to take time to contemplate the difficult decision the pioneers had to face at Three Island Crossing in Idaho. Would you have journeyed the long way along the Snake River, or braved crossing it?
5. The Loneliest Road in America
Take an easy road trip back through time, beginning in the contemporary world of the West Coast and finishing in the historical East, from San Francisco to Ocean City, Maryland. U.S. Route 50 cuts right through the middle of our country, covering more than 3000 miles from coast to coast.
Route 50 earned its melancholy nickname back in 1986 when Life Magazine pegged it The Loneliest Road because of the Great Basin Desert in Nevada. 300 miles of it!
But the Loneliest Road in America has so much more to offer than desert. You'll experience all of the diverseness that makes America unique. Pass through hundreds of towns while soaking up all the terrain you can imagine.
From magnificent views of the Appalachian and Rocky Mountains, the seemingly endless farmlands of the Great Plains, and, of course, the fascinating stretches of desert, the Loneliest Road in America is every American road trippers dream.
6. The Great River Road
The Great River Road runs alongside none other than the Mississippi River. From Minnesota to the Gulf Coast, follow the Pilot's Wheel signs to stay on this historical, cultural, and natural route.
Begin the nearly 3,000-mile trip in Itasca State Park in Minnesota. Take several days or several weeks to take in all the life that the Great River Road has to offer.
From charming river towns to the bustling life of New Orleans, this road trip will give you something new to enjoy every single day. And every single time you take this trip.
7. Big Sky Country
For all the outdoorsy types and nature lovers, a fun road trip through the Big Sky Country is where it's at. Travel through Wyoming, Idaho, and Montana without rubbing shoulders with another human. This expanse of breath-taking scenery provides John Muir worthy solitude and adventure.
Spend quality time at Glacier National Park in Montana where you might be just as likely to meet a grizzly as you are another hiker. Meanwhile, Yellowstone National Park and Grand Teton will both be vying for your attention and affection, so you might as well give it to them both!
8. Pacific Coast Highway 1
The Pacific Coast Highway 1 is full of must see places in USA road trip. This coastal highway, which runs from San Fransisco to Los Angeles, treats you to ocean views on one side and mountains on the other, and is the longest highway north to south in the state.
If you really want to make a trip of it and have a good week to invest, start all the way up in Seattle on Highway 101. Follow it down through Washington, Oregon, and Northern California until you connect with Highway 1, which will ultimately take you all the way down to San Diego!
9. The Olympic Peninsula
While the sunny weather in the Pacific Northwest is not easy to come by, it is well worth chasing down while you drive the 300-plus-mile road trip west across the Olympic Peninsula. In the very corner of the U.S. sits the beautiful Olympic National Park & Forest on the Olympic Peninsula in Washington State.
The road trip will reward you with plenty of hiking options alongside towering rock formations and driftwood-strewn beaches. Set up camp right on one of the many beaches, then spend the day searching out waterfalls.
10. New York to Los Angeles
A truly American road trip, traveling from New York to Los Angeles offers some of the most iconic stops. Experience major cities and sights like New York City, Chicago, and San Fransisco.
Relish the small towns like Sandusky, Ohio, the home of Cedar Point Amusement Park, and Shipshewana, Indiana, a quaint and unique Amish town.
Adventures like swimming, hiking, rafting, and parasailing await at various national parks including Badlands, Yellowstone, Grand Teton, and Yosemite.
11. The Quintessential Texas Road Trip
Get an incredible, albeit a little dusty, taste of the Southwest on the quintessential Texas road trip. This roughly 700 mile trip takes you from Dallas, Texas to Santa Fe, New Mexico.
Palo Duro Canyon State Park in Memphis, Texas is where you'll find the second largest canyon in the US. Hop on historic Route 66 for beautiful Southwestern views and fascinating, forgotten towns and stops.
12. Coast to Coast with Interstate 10
Interstate 10 is the highway for a coast to coast road trip along the Southern US. Meander through the Florida Panhandle, New Orleans, Alabama, Texas, New Mexico, Phoenix and finally the Pacific shoreline.
There is something for everyone on this epic cross-country road trip. You've got Florida and California beaches. The Alamo and the Houston Space Center offer some educational experiences. Saguaro and Joshua Tree National Parks are not to be missed. Even Disneyland awaits your arrival on this coast to coast adventure.
13. California's Route 395
For a road trip that is not quite as beaten as your usual California route, check out Route 395. This "backbone" of California runs East of the Sierra Nevada mountain range and offers plenty of hiking and scenic views.
Lake Tahoe has skiing in winter and every other outdoorsy activity the rest of the year, showcasing its pristine lake all year round. Further south, be sure to keep an eye out for mining ghost towns like Bodie. Fascinating basalt columns await at Mammoth Lakes. Steer just off Route 395 to find Death Valley, the hottest recorded place on earth.
10 Best Scenic Road Trip Destinations in the USA
1. Lake Shore Drive in Chicago
Get the best of all the worlds on Lake Shore Drive in Chicago. More than 15 miles of beautiful urban parkway offers lake views and city views with loads of culture to enjoy.
Walk, jog, or bike along Lakefront Trail, a paved walkway that hugs Lake Michigan. Stop in at the Lincoln Park Zoo, and ride the Ferris Wheel at Navy Pier. You could easily pass at least a couple of days on the Museum Campus where you'll find the Adler Planetarium, Field Museum, and Shedd Aquarium.
2. The Red Rocks of Utah
This is one of the best road trips for couples. This part destination, part road trip experience will treat you to the stunning red rock country of Utah. From Salt Lake City to Moab, stop at several national parks for a romantic US road trip.
Spend a romantic night under the stars at Zion National Park. Cruise over the Bryce Canyon and Capitol Reef National Parks to take all the selfies with the amazing rock formations. Arches National Park is truly awe-inspiring in all its red arch glory!
3. The Hot Springs of Idaho
Speaking of romantic road trips, the hot springs throughout Idaho are truly romantic stops. No matter the weather, a swimsuit is all you'll need to kick back in one of the many primitive springs, or stay awhile at a resort with naturally fed springs.
Mountain Village Resort is in a quaint town offering less primitive but still natural springs. For the more adventurous, hike two miles to the Goldbug Hot Springs and be treated to numerous pools and killer views.
4. Hawaii's Hana Coastline
Hawaii's Hana Coastline on Maui is certainly not for the faint of heart. But it is a must stop for nature lovers and adventure seekers!
This sometimes one-lane wide route has something like 600 curves and 59 bridges, made even more impressive when you realize that the road was entirely cut out with hand tools.
The other-worldly Hana Coastline offers black sand beaches, a plethora of breathtaking waterfalls, and indigenous plant life. Spend a little extra time in a truly Hawaiian community in the quiet town of Hana.
5. The Overseas Highway
This is one of the best road trip destinations on the east coast. The Overseas Highway takes you along the southernmost point of the US mainland, surrounding you with the pristine Florida waters.
It is often referred to as the "Highway That Goes to the Sea."
In a few short hours, you'll cross a series of 42 bridges including the world famous Seven Mile Bridge. From Key Largo, to Marathon, to Key West, soak up the glorious Florida sun on this US road trip.
6. Blue Ridge Parkway
Known as "America's Favorite Drive," Blue Ridge Parkway starts in Shenandoah National Park where you'll find plenty of hiking, striking waterfalls, and panoramic views of the Blue Ridge Mountains.
Stop for photos at the historic Mabry Mill, hike the Tanawha Trail for views of the Linn Cove Viaduct, stop by various little towns, and finish off at the beautiful and popular Great Smoky Mountains National Park.
7. North Shore Drive
North Shore Drive is the road trip that treats you to the Minnesota shoreline. Minnesota, the land of 10,000 (plus) lakes, is home to the largest fresh water lake: Lake Superior. Nestled up to the furthest northeastern reaches of Minnesota, this area has earned its name of North Shore.
Begin your scenic adventure in Duluth, Minnesota's 4th largest city, with delicious eats and cultural experiences. Gooseberry Falls and the Split Rock Lighthouse are must stops.
Plenty of hiking, camping, and scenic views await along the North Shore Drive.
8. Trail Ridge Road
Trail Ridge Road, the highest continually paved road in the U.S., takes you right through Rocky Mountain National Park. It is a fairly easy and relaxing two-lane drive with only a handful of hairpin turns and a comfortable grade never exceeding 7 percent.
Take your time on this fun road trip, which offers lots of turnoffs for spectacular views. Plan on visiting between Memorial Day and mid-October as the Smoky Mountains snow and ice can make this road impassable through the winter.
9. The Badlands Scenic Byway
The Badlands National Park in South Dakota just might change your life. The breathtaking buttes, mounds, pinnacles, and grasslands make this 39-mile route unforgettable.
Numerous overlooks and trails offer plenty of hiking and photo ops. Motorcyclists and sports car enthusiasts call this scenic byway a favorite with its twists and turns right through the rugged rock formations of the Badlands.
10. The Southern Pacific
For the most culturally diverse cross-country route, hop on US-80. This roughly 3,000-mile journey begins in San Diego and finishes in sweet Savannah.
Along the way, you'll meet some of the most diverse cultural experiences possible. You'll enter a whole new world at each stop.
This, of course, is best celebrated through the food! All along the route, truly authentic restaurants and roadside stands offer up everything including Tex-Mex, barbecue, creole, and so much more.
Meanwhile, keep your ears open for the variety of music that celebrates our melting pot country along the Southern Pacific.
Itinerary Ideas for a 2 Week Road Trip in the USA
Later this year (if things go as planned) I'll be flying into Las Vegas and from there exploring the areas state and national parks.
Now, I only have a couple days to see as much as possible, but if I had time for a 2 week road trip in the USA this is how I would do it. Note, I'm only including parks that are no more than a 5 1/2 hour drive from Vegas.
This is seriously a park lovers epic road trip!
Day 1–Land in Vegas. Overnight at one of the posh resorts and get some shut eye because the next 13-days are going to be packed with adventure and lots of miles.
Day 2-13–These parks are listed in order to create a circular route. You can start at the top of the list and go in order or do the list in reverse. The choice is yours and either way it's going to be epic!
Times provided next to the park is the number of hours from Las Vegas, in case, like me, you have to pick and choose your parks. The letter coordinates to the map included above.
B: Valley of Fire State Park, Nevada – 1 hour
C: Hoover Dam and Lake Mead National Recreational Area – 30 minutes
D: Petrified Forest National Park, Arizona – 5 hours 30 minutes
E: Grand Canyon National Park, Arizona – 4 hours 30 minutes
F: Antelope Canyon and Horseshoe Bend, Arizona (only available by guided tour) – 4 hours 30 minutes
G: Zion National Park, Utah – 2 hours 40 minutes
H: Bryce Canyon National Park, Utah – 4 hours
I: Capitol Reef National Park, Utah – 5 hours 15 minutes
J: Great Basin National Park, Nevada – 4 hours 30 minutes
K: Yosemite National Park, California – 5 hours 30 minutes
L: Death Valley National Park, California – 2 hours
M: Joshua Tree National Park, California – 3 hours
N: Red Rock Canyon, Nevada – 30 minutes
The 48 State Road Trip Plan
What if you could take a road trip that took you to visit the top 50 attractions in the United States and across all 48 states?
Well, Discovery News partnered with Dr. Randy Olson to create what could possibly be considered the perfect American road trip. See how Dr Olson created this 48 state road trip here.
It will cover 13,699 miles across this incredibly diverse country and is plotted to start in the Grand Canyon and end at the Hoover Dam, but you could pick it up anywhere.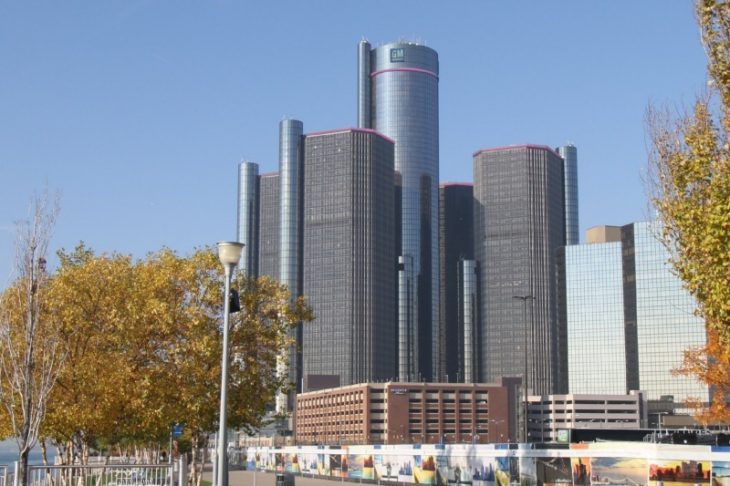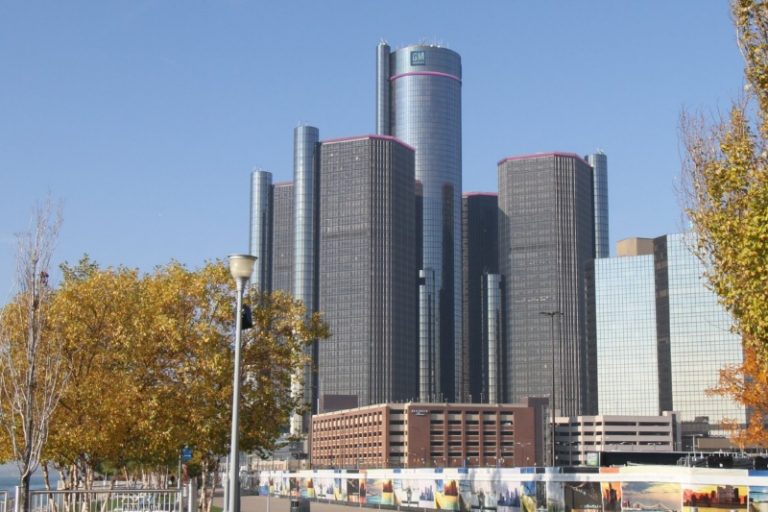 Here's what you'll see along the way!
Grand Canyon, AZ
Bryce Canyon National Park, UT
Craters of the Moon National Monument, ID
Pikes Peak, CO
Carlsbad Caverns National Park, NM
The Alamo, TX
The Platt Historic District, OK
Toltec Mounds, AR
Elvis Presley's Graceland, TN
USS Alabama, AL
Cape Canaveral Air Force Station, FL
Okefenokee Swamp Park, GA
Fort Sumter National Monument, SC
Lost World Caverns, WV
Wright Brothers National Memorial Visitor Center, NC
Colonial Annapolis Historic District, MD
New Castle Historic District, Delaware
Cape May Historic District, NJ
Liberty Bell, PA
Statue of Liberty, NY
The Mark Twain House & Museum, CT
The Breakers, RI
USS Constitution, MA
Acadia National Park, ME
Mount Washington Hotel, NH
Shelburne Farms, VT
Fox Theater, Detroit, MI
Spring Grove Cemetery, OH
Mammoth Cave National Park, KY
Abraham Lincoln's Home, IL
Gateway Arch, MO
C. W. Parker Carousel Museum, KS
Terrace Hill Governor's Mansion, IA
Taliesin, WI
Fort Snelling, MN
Ashfall Fossil Bed, NE
Mount Rushmore, SD
Fort Union Trading Post, ND
Glacier National Park, MT
Hanford Site, WA
Columbia River Highway, OR
San Francisco Cable Cars, CA
San Andreas Fault, CA
Hoover Dam, NV
I'm not even sure how long you'd want to plan for this road trip but, at minimum, I'd think you'd need at least 3 months.
How to Plan a Road Trip Across the U.S. [Tips for Success]
I've taken many road trips across the U.S. and learned a lot along the way. All my trips have originated in northern Michigan. I've driven to Southern California (route 66), to Yellowstone, to North Dakota, to Florida numerous times, to Mississippi and so much more!
Needless to say, when it comes to driving cross country I have some great tips that will make your adventure much more enjoyable.
Have an itinerary, but be flexible. I always have an idea of where I need to be and when, but I leave time for random roadside attractions I may find along the way.
Do your research. You'll want to research your destination and things to do along the way. This is especially true if you are traveling during the summer which tends to be very busy. Also research the cost of food, lodging, gas and attractions so you can set a realistic budget (and then add 10% for "just in case").
Maps are a must! Yes, we live in a digital world, but there are times that technology won't be accessible in remote places. You will be so happy you brought a Rand McNally Road Atlas (my map of choice) with you. I highlight and write in my atlas and keep them as a record of my travels…kind of like a really cool travel journal.
Roadside attractions and National Parks are always a must! Both roadside attractions and National Parks provide a great opportunity to get out and stretch.
Pack snacks & water, create a playlist and have fun. Remember, the journey is just as much fun as the destination. Don't over stress.
Have a reliable car. Either rent a car or take yours in for a check up prior to a major road trip. You'll want to have fluids check, tires checked, etc. This is also a great time to purchase roadside assistance either through AAA or your auto insurance company.
Leave your itinerary with your contact at home. Anytime I head out on a trip I leave a pretty detailed itinerary with Alan. We also have the "find my friend" feature set up on our iPhones. It's smart to play it safe in case of an accident someone knows how to find you.
Best Road Trip Planners
When you're researching for your road trip use the following USA road trip planner suggestions to create a one-of-a-kind adventure you'll talk about for years to come.
Roadtrippers
This site/app lets you build a turn-by-turn route for your trip. Better yet, it helps you discover stops along the way.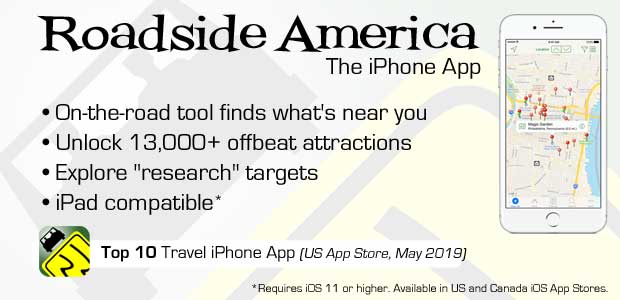 Roadside America
Roadside America is one of my favorite apps. I use it all the time when I'm road tripping to find places to stop along the way. With the app it will use your location to find attractions around you. Of course, you can also use their website on your laptop to plan your travel.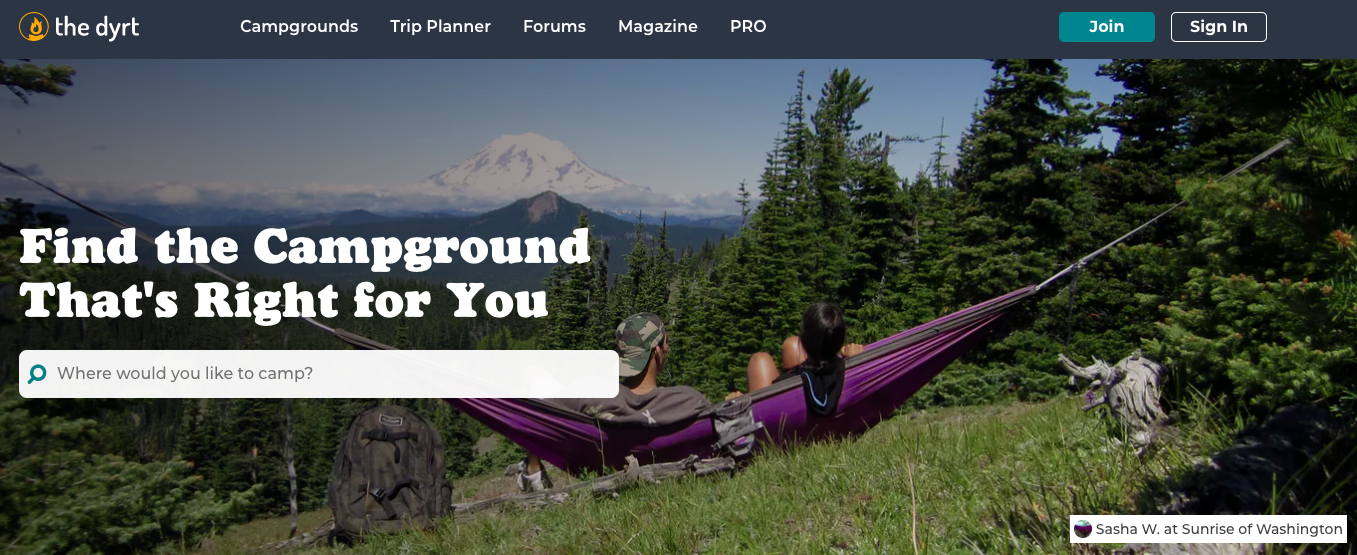 The Dyrt
If you like camping you absolutely must use The Dyrt to discover campgrounds near you plus you can get advice from campers that have been there before. Its a great way to find the best campsite if you've never been before.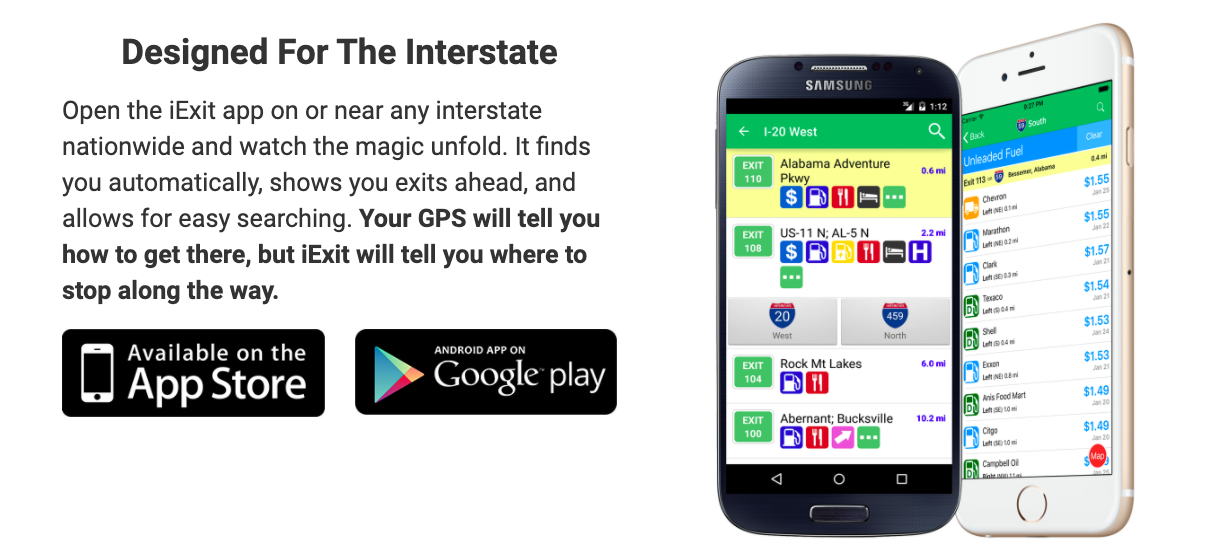 iExit Interstate Guide
Wondering where the next bathroom is or what exit has gas/food? iExit Interstate Guide app to the rescue. This app is especially handy when you start getting in some pretty remote places without a lot of resources. Such a fabulous guide and a must for road trips!
Frequently Asked Questions
Is it safe to drive across America?
If you take the proper safety precautions, have a reliable vehicle and have some street smarts your drive across America is perfectly safe.
What is the most scenic drive in the United States?
This is like picking your favorite song or movie. Its hard to pick the most scenic drive because it's so subjective. If you like water any coastal drive is the most scenic. If you prefer the mountains, any mountain drive is the most scenic. You see where I'm going, right? Decide your favorite type of landscape and then research a drive that matches. I don't think you can go wrong with any scenic drive in the U.S.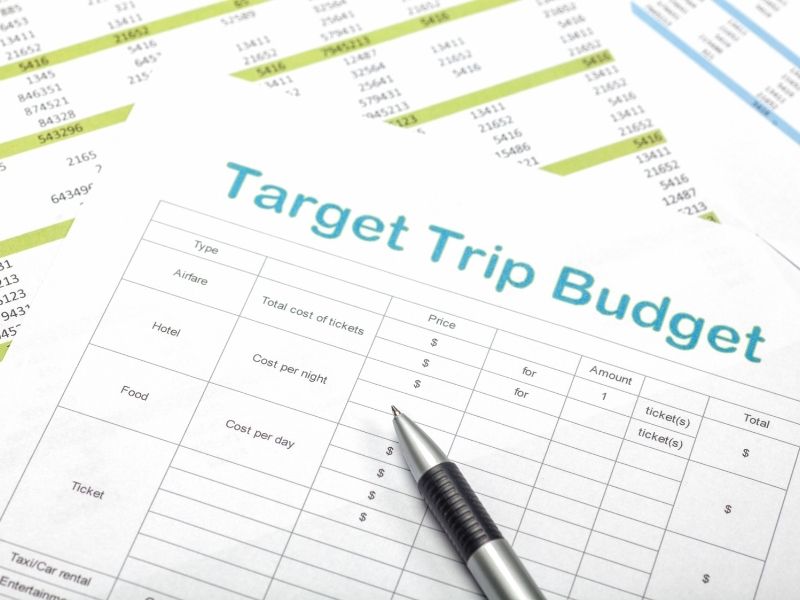 How much does a USA road trip cost?
So much is going to depend on how far you are going, how many nights you'll be gone, what you want to do, how many people are going, etc. However, we can create some general ideas of what a USA road trip might cost.
Lodging: Hotel–$125-$200/night Campground–$25+/night
Food: $50/per person per day. $8-$12 breakfast, $10-$15 lunch, $20+ dinner
Gas: Average $25-$30 per tank of gas depending on your car. You can use a map app to determine mileage and break down the actual cost once you know how far you are going and how many miles per gallon your car gets.
Attractions: $40 per day. I try to find as many free attractions as possible to keep the attractions budget fairly low.
BEST GUESS for total road trip cost, based on 2 people, 3-days, 2 nights, 2 tanks of gas: $650. This, however, could be much less if you stay at a campground or pick budget friendly lodging. Money can also be saved by packing food and not eating out every meal.
How can I road trip across America for cheap?
Here's my 3 top tips for keeping a road trip across America cheap and ones I use frequently.
Pack food, stop at grocery stores not restaurants. Be sure to keep a cooler in your car so you can make sandwiches, toss together a salad, eat fresh fruit/veg, etc.
Camp instead of hotels. Van camp or pitch a tent, both are great options for saving money AND gives you the opportunity to enjoy the great outdoors.
Travel with friends. Bring a friend or two along and split the cost. Instead of paying for every tank of gas you'll only pay for every other or every third. That is a huge savings.
How long does a road trip across America take?
The time commitment for the best cross country road trip itineraries varies depending on how far you traveling, how many things you want to see along the way, how far you are comfortable driving in a day, etc.
For me, I drove from Michigan to Southern California in about 6 days with multiple stops along the way. On the way home, we completed the trip in about 3 days because we didn't make any stops.
The length of the road trip really depends on you. I am comfortable driving 8 hours a day, sometimes longer depending on how I'm feeling, but when I'm planning my trip 8 is my max.
If i'm traveling with someone I can up that to 12 or 13 hours. Anything longer than 13 hours in the car really ends up being way too long, in my opinion.
Pin 23 Best U.S. Road Trips & Scenic Destinations to Pinterest