I've done some research, asked friends for recommendations and have compiled a list of best places to take a ghost tour.
Some of the places offer tours year round and others offer them only during the Halloween season.
Additionally, many of those listed offer more than one type of tour. As always, be sure to call ahead to check times and prices as everything is always subject to change.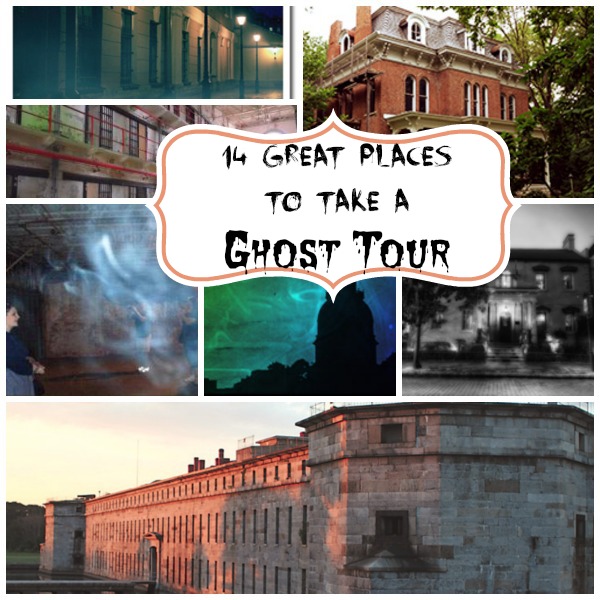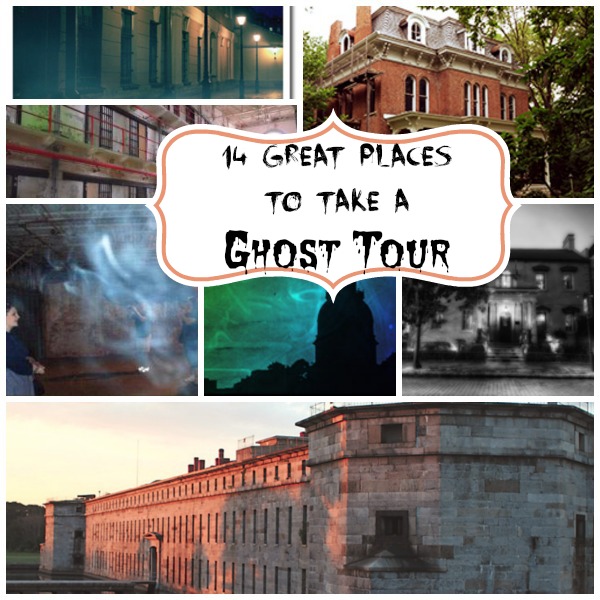 Best Places To Take A Ghost Tour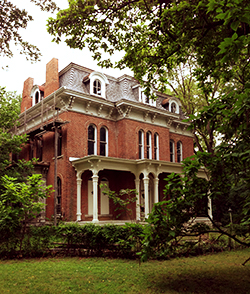 ALTON, IL
This small town just across the Mississippi River from St. Louis has been named one of the most haunted small towns in the U.S. They do big things during this season and you won't want to miss out.
There is a complete list of haunted tour available here. I highly recommend any that make a stop at the McPike Mansion, which is really creepy.
Dates, costs, and time vary according to the provider.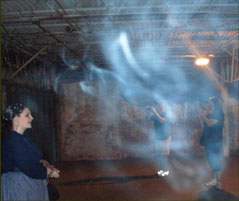 Take a walking ghost tour through downtown Chattanooga, hearing tales and getting pictures of some of the city's TRUE hauntings!
The tour begins at our shop at 138 Market St, & proceeds at a leisurely pace to the Read House, home of the infamous Room 311 & its permanent inhabitant, Anna Lisa Netherly.
Numerous stops occur along the way, where you will hear ghost stories & other entertaining tidbits about various sites. Kathleen from Life With 4 Boys attended this tour and loved it!
Length: approx. 90 minutes, tours start at 9 p.m. or 7:30 p.m. depending on the season
Dates: Spring, Summer, Fall

Gettysburg, PA
I was just in Gettysburg and would consider it haunted. Just walking around the battlefield gave an eerie feeling.
During my visit I took two tours. Ghostly Images was my favorite. They end the tour in the basement of a haunted house. A few of their tours are not suitable for children under 10 so please read the age requirements of each tour.
Ghostly Images offers a variety of tours. On Saturdays in October they offer 7 different tours.
Find information on the other ghost tours in the area here.
Length: approx. 90 minutes depending on tour, tours start between 7 p.m. and 10:45 p.m.
Cost: Starts at $9/adult
Dates: Spring, Summer, Fall
The Ghost and Graveyard Tour is a great introduction to the history of Alexandria.
Richard was our guide and was fabulous. "On this entertaining tour you'll hear ghost stories, legends and folklore. You will also hear about unsolved mysteries, tales of romance and angry ghosts looking for revenge."
Length: One hour
Cost: $13/adults; $7 children 7-17
Dates: Year round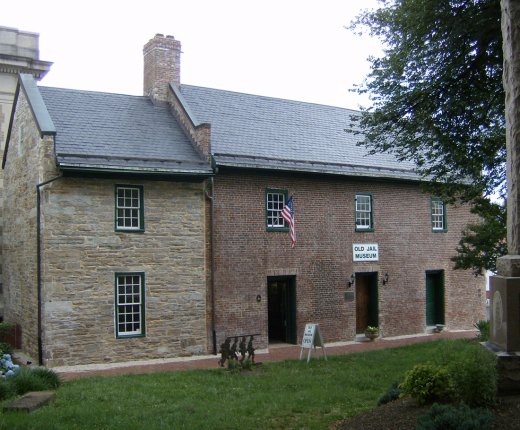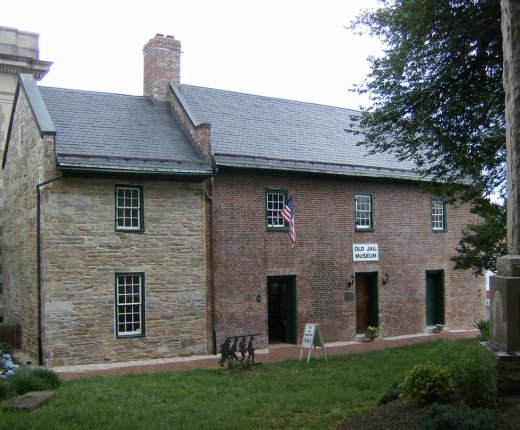 Enjoy an evening of haunted history with the Old Jail Museum! Beginning and ending at the Old Jail, guides will lead you through Old Town Warrenton pointing out this quaint little town's darker history and ghostly places.
Length: 1 hour
Cost: $10/adult, $5/child (7-12)
Dates: October
This tour gives you a haunted history of the nations oldest city and how to spot one of our many residents who still lurk in the shadows.
Length: unknown
Cost: $15 per person
Date: 8pm every night of the year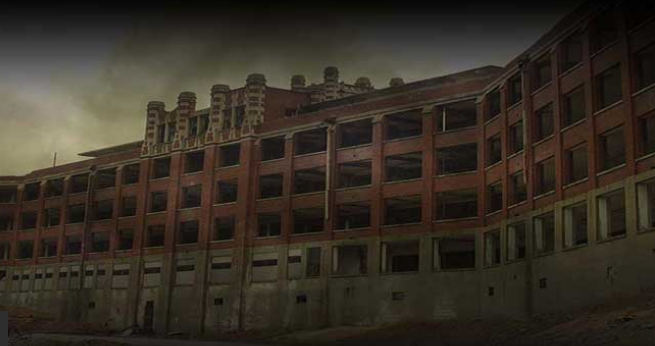 This is one of the scariest places on Earth. investigated by just about every paranormal team on tv it is reportedly a great place to take a haunted tour.
Personally, just reading about that place scare the bejesus out of me. Luckily the actual experience was a lot less scary.
Length: 4 hours to a full night investigation
Cost: starts at $22/per person
Date: March-August. Offer haunted hour tours (ie: costumed characters jumping out at you—ick!) during the month of October
The prison was 100 years old when Alcatraz began taking inmates. In 1967, the Missouri State Penitentiary (MSP) was named the bloodiest 47 acres in America by Time magazine.
Before it closed in 2004, MSP was the oldest continually operating penitentiary west of the Mississippi River.Tour guides are former corrections officers, guards and wardens who worked within the walls of MSP.
This Missouri State Penitentiary tour discusses the history of the site and talks about strange and unusual occurrences behind the walls.
In this tour, guests are guided through Housing Unit 1 (Control Center), A-Hall – the oldest building still standing on the Missouri State Penitentiary site (built-in 1868), Dungeon Cells, The Upper Yard, Housing Unit 3 and the Gas Chamber. Guests will each be given a flashlight to safely move about the facility.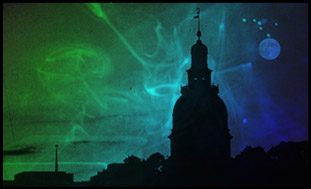 Em & I took this tour a couple of years back and absolutely loved it. The storytelling was top-notch and had you looking over your shoulder to whispy apparitions and triple checking all your photos to see if you captured anything on film.
We wouldn't hesitate to take this tour again. There is also a haunted pub crawl is you are only traveling with adults.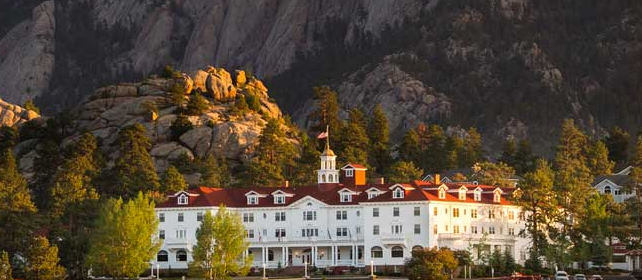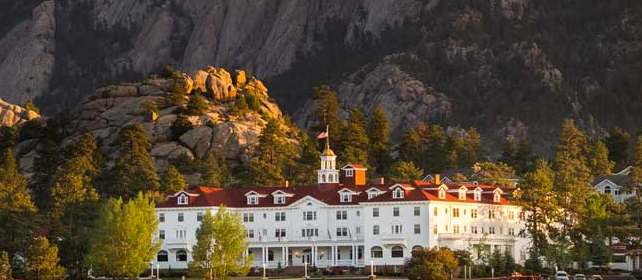 Always wanted to learn about the paranormal activity of the Stanley Hotel? This is the tour for you!
The Night Ghost Tour is a two-hour night adventure that begins with an introduction into what paranormal activity is, the different types of paranormal phenomenon and experiences that we have at The Stanley Hotel.
From there we will venture to some of the most paranormal areas of the Stanley Hotel property.
Find More Haunted Fun
10 Southern Ghost Tours That Will Make You Believe
9 Haunted Places In The U.S. That Will Leave You Scared
Pin to Pinterest