Within the last 2 weeks or so I decided to try to make the terrifying and life changing step into home ownership. I've begun talking with banks about mortgages (rates/plans/options) and have been referred to a couple realtors through friends and family that I've set meetings up with over the next few days to hopefully find out more information and begin the house hunt itself.
As a potential first-time home buyer, I can tell you this is a very overwhelming process. Where to start, what do I need, what do I need to know, how do you actually start looking for a house, what do you do when you find a house, the list goes on and on. Not only have I been thinking/worrying about all of that but it has also got me thinking about a lot of home owner related things once I do find a house, home security, for instance.



With me being on a relatively tight budget a large home security company is not ideal, nor entirely practical in my situation, I don't have a whole lot that requires monitoring. Now, this was nothing I had really looked into, just a thought at the back of my head, but by some divine coincidence, I heard of Best Buy Smart Home powered by Vivint. Smart Home provides a small line of easy to use home and home security devices ranging from a doorbell with a camera to full on security packages starting at $700. This may seem like a hefty cost up front but it includes multiple devices as well as professional home installation and if you were to find a house for say $70,000 is only 1% of that total. However, it is also possible to buy the devices individually to fit one's individual budget.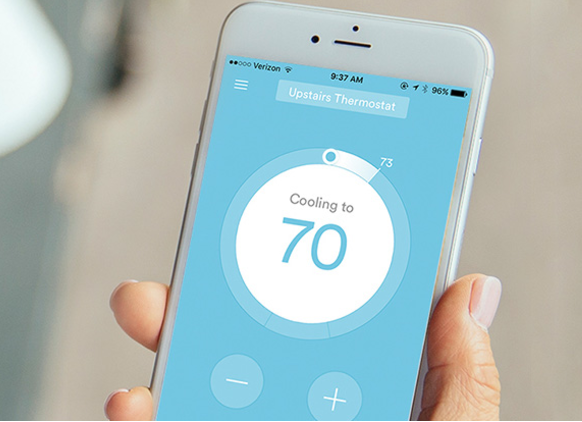 In my case, I could see myself using a few of the outdoor cameras as well as their Nest Learning Thermostat or the Element Thermostat. I'm a pretty forgetful person so a thermostat that remembers to turn itself down would save me a lot of money. Smart Home devices have a few other nifty features as well. For starters, they offer contract-free home monitoring. As well as all having the ability to be controlled by an app on your phone or tablet. Like me, if you find yourself in a situation where you feel you need some or more home security, Vivint offers great options that are worth looking into.
This post has been sponsored by Best Buy. All thoughts and opinions are my own.
Learn more at Best Buy.