On a recent visit to New Orleans Plantations Country, I was able to visit the Ormond Plantation.  This is a wonderful historic plantation built in the late 1700s as a working indigo and sugar plantation.  Sadly, the plantation had a turbulent late history and passed through many owners through the years before falling on hard times.
The plantation was then purchased in the 1900s by the Brown family who restored the home to its former glory and brought it into the 20th century by updating the home with electric, gas and plumbing.
Today the plantation's new owners are have converted it into Bed and Breakfast and Restaurant.  It was at the restaurant, that I was able to try the most amazing white chocolate bread pudding and I would have to say this was the best bread pudding that I ever had.
Which put me on a hunt for a way to recreate this recipe and maybe even try to enhance it.  I finally came up with a White Chocolate Cranberry Bread pudding served with a salted caramel bourbon sauce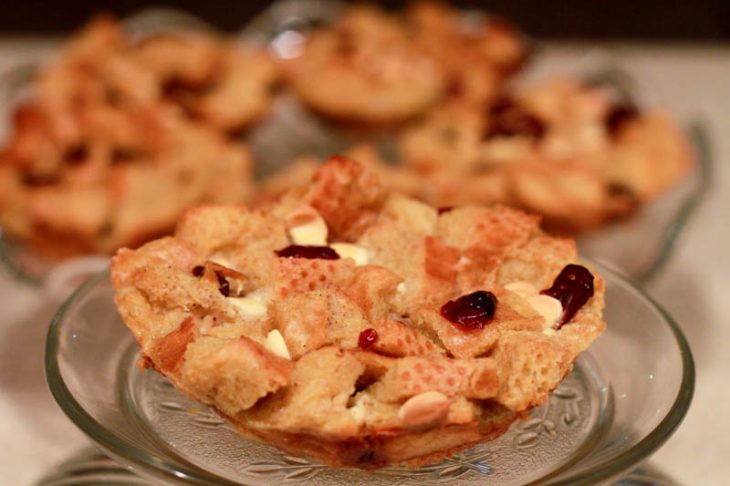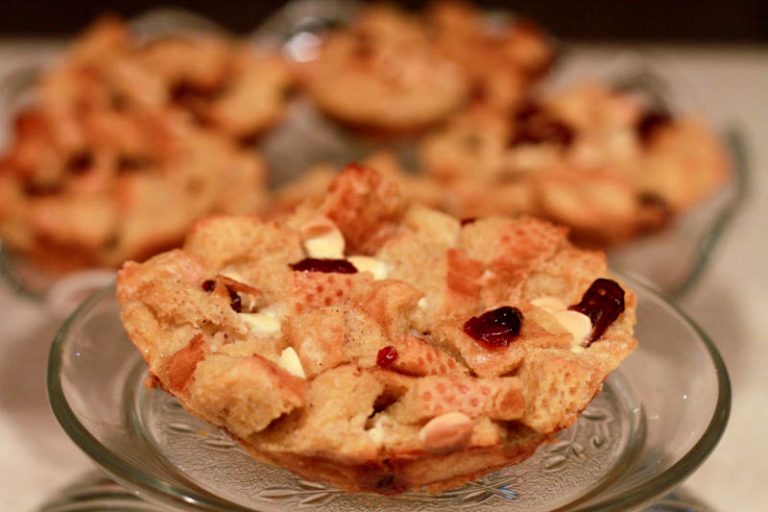 Bread Pudding Recipe
Bread Pudding Ingredients
1 loaf of French or Brioche Bread about 12inch of bread *
5 eggs
3 egg yolks
1 1/2 cup of skim milk
1 cup heavy whipping cream
1/2 cup of sugar
5 1/2 ounces of Ghiradelli Baking Chips Classic White
3/4 of Cransin original
1/2 tsp of vanilla
2 tablespoons of bourbon
Bread Pudding Directions
Preheat oven to 350 degrees
In a medium bowl mix together milk, cream and sugar beat until sugar is completely incorporated. Then in a small bowl beat the eggs and egg yolks together.  Slowing pour eggs into milk mixture while whisking to fully incorporate them.  Once eggs and milk are mixed add vanilla and bourbon a whisk together making sure all ingredients are mixed well.
Place dried bread, chocolate chips, and craisins in a large bowl and toss.  Slowly pour egg mixture over bread and let sit for until bread is completely soaked about 20-30 minutes tossing occasionally to make sure bread is fully coated.
At this point you can place the bread pudding into a 9×9 greased pan and bake for 25 -30 minutes or until pudding it set.  Or you can place into individual pans and bake for 15 – 20 for individual servings.
Hint: I found for the best bread first you must purchase a good bread, then slice it into cubes and place it into a ziplock bag for 1 week.  If you don't have a week you can slice the bread and dry it out in the oven.  Preheat oven to 350 degrees and cube bread and spread out onto a baking sheet and place in oven for approximately 10 minutes until bread is dry.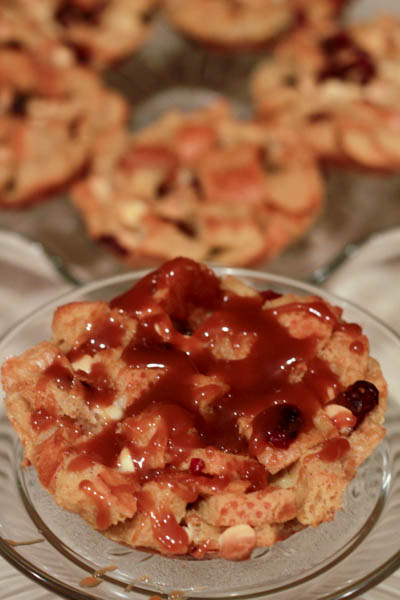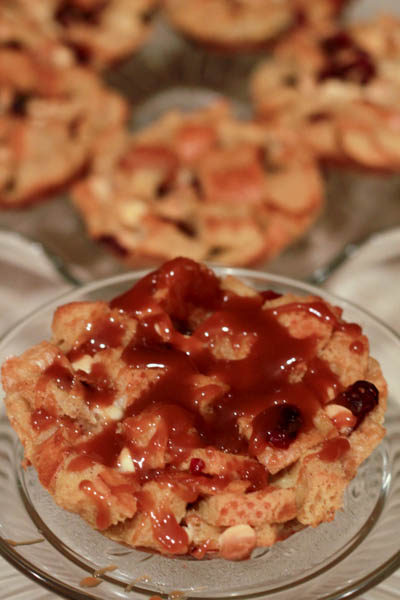 Salted Bourbon Caramel Sauce
1 cup sugar
1/2 cup heavy cream
1 tablespoon of unsalted butter
3/4 teaspoon sea salt
2 tablespoons of bourbon
Heat sugar in a pan over medium heat until it turns amber in color.  The most common way and easiest is to place sugar in a pan with 1/4 of water and place over medium heat.  Do not stir sugar just allow sugar to cook until it turns an amber color.  While sugar is cooking place cream in a saucepan and warm.  Once sugar is ready to pour cream into sugar and whisk fully incorporating cream. Then remove from heat and add butter, bourbon, and salt to caramel whisking until smooth. Serve caramel sauce over warm bread pudding.  Storage of caramel is easy while warm pour into a mason jar and allow to cool.  Once cool cover with a lid and store in the refrigerator, then reheat and use as needed.