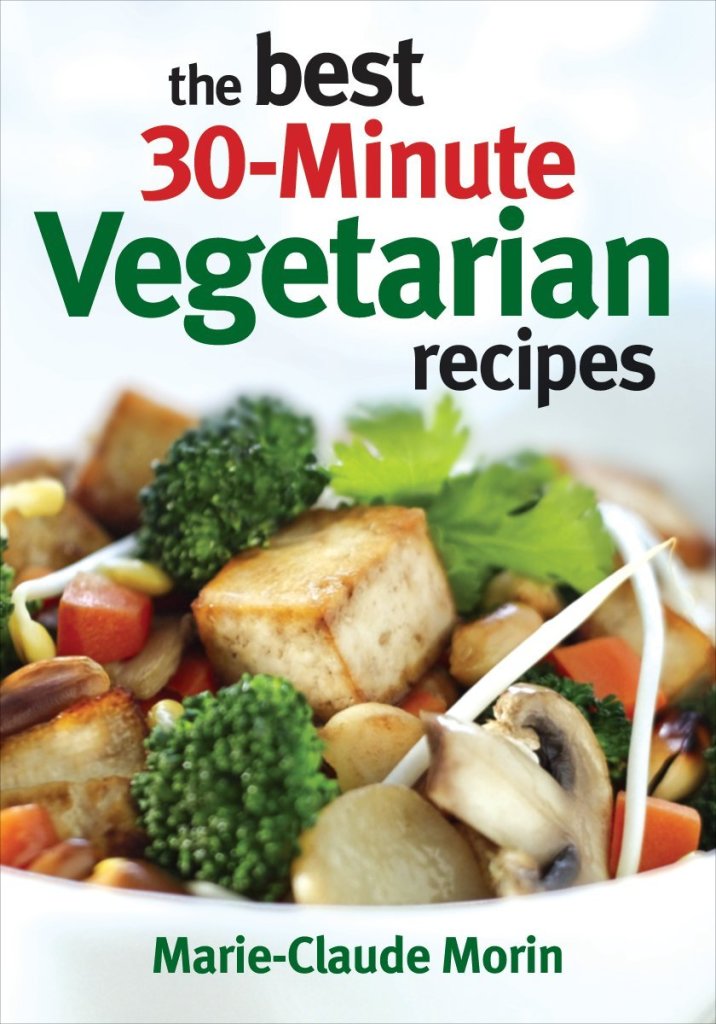 Emma has been vegetarian for almost a year now and I still struggle to find new and interesting recipes to make. I need recipes that are flexible for everyone in the house. Alan still likes meat with his meal, but Em doesn't and, honestly, I don't care one way or another. I lean toward the vegetarian end since it's usually easier and requires less work. Fortunately, I came across The Best 30-Minute Vegetarian Recipes book and have been thrilled to find a number of new recipes for us to try.
The book includes appetizers, soups, salads, main dishes, sides and desserts. Each recipe comes with easy to follow directions and, if needed, tips to help you create the recipe. When I first agreed to review the book I was concerned that there would be a lot of tofu recipes. None of us are big fans of tofu so I was relieved to find that only a few recipes included tofu. There are only a handful of color photos included, but they all look completely mouth-watering delicious.
The Best 30-Minute Vegetarian Recipes offers tasty recipes like:
brie baguette bites
goat cheese bites
squash soup
carrot and turnip soup
pasta salads
bread salad
mini lasagnas
pecan paradise pasta
frittats
patatas bravas
rice
curry
Needless to say I'm thrilled to have found an entire collection of delicious recipes to try. I really appreciate that the recipes use every day ingredients and I don't have to go out and find any odd or unique items. That is a big relief since I live in a small town without a lot of food options.