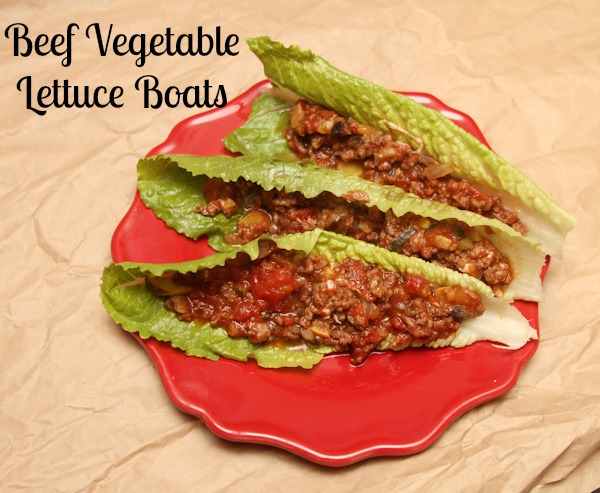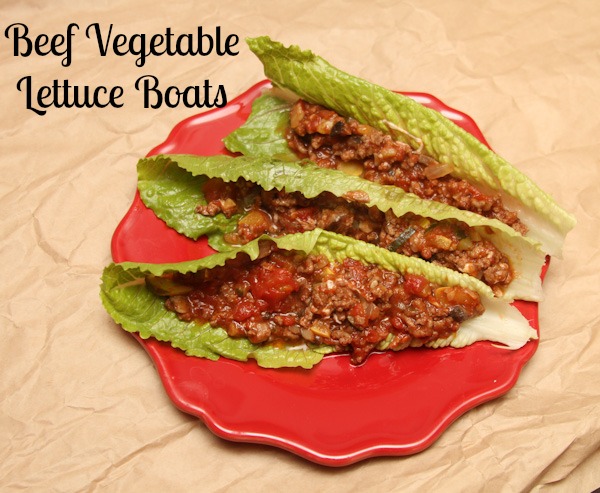 I've decided that this is the year for me to try to be healthier. I've been going to the gym for about a month and we are working really hard on eating better. No processed foods, reduced carbs, very limited sweet treats, etc.
One thing that I've been trying to do is to make hearty and tasty food without carbs. I have been using tomatoes quite a bit in our recipes for extra flavor. It's a good thing everyone in the house likes tomatoes as well.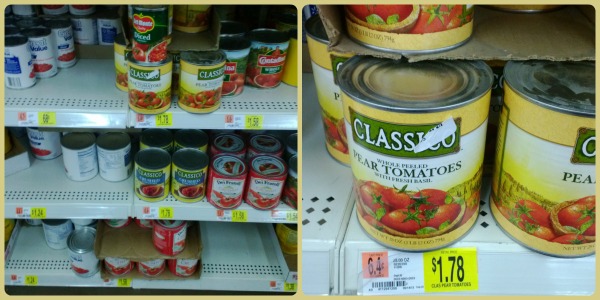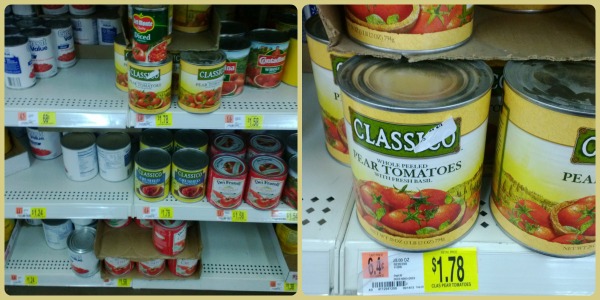 Quick stop at the store to pick up some tomatoes.
The other night I had to run errands and by the time I arrived back home and started making dinner it was late and I was hungry. I just started tossing things in a pan and came up with this recipe. Bread and noodles are  no longer on my menu so I have to find creative ways to serve dinner. It's amazing how much I relied on those two ingredients in the past. I decided to serve this dish in romaine lettuce leaves and call them boats. (hey, it's the little things)
This is a pretty quick recipe and is good for you.
You'll want to chop up lots of veggies: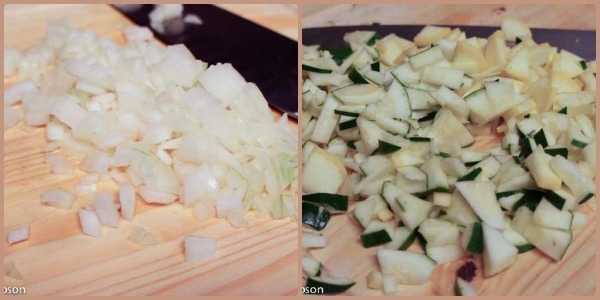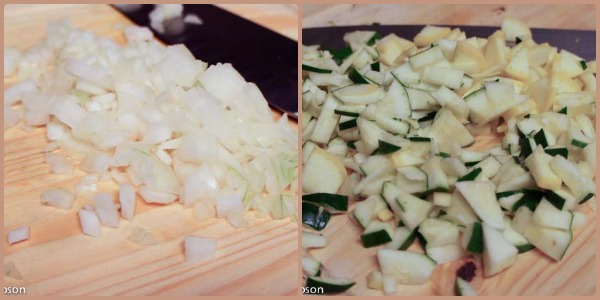 Not shown: bella mushrooms & garlic
Fry burger, onion, & mushrooms: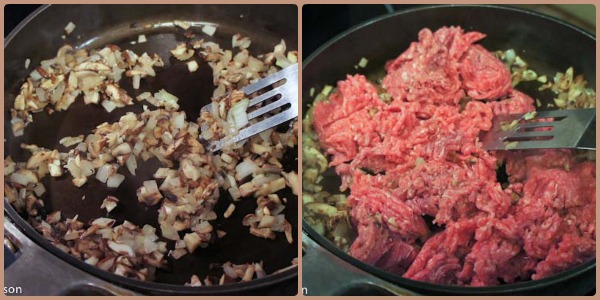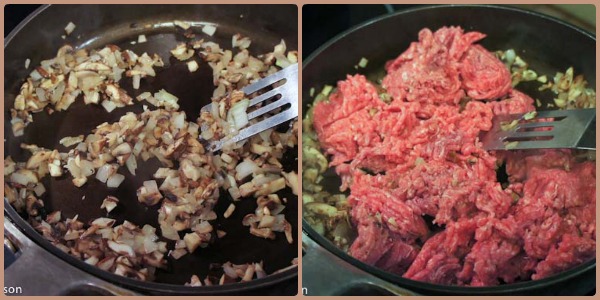 Add Classico Pear Tomatoes with Fresh Basil & squashes. Classico Tomatoes are 100% natural, always packed fresh with no preservatives–SCORE! We are trying to stay away from preservatives. I love knowing that Classico is helping keep food healthy.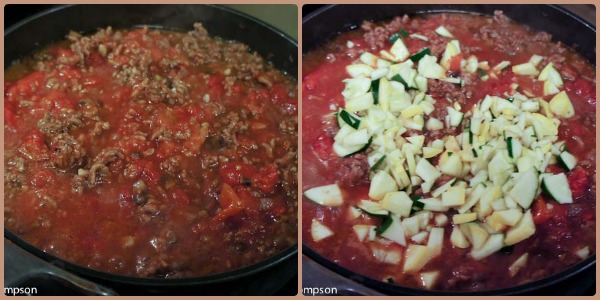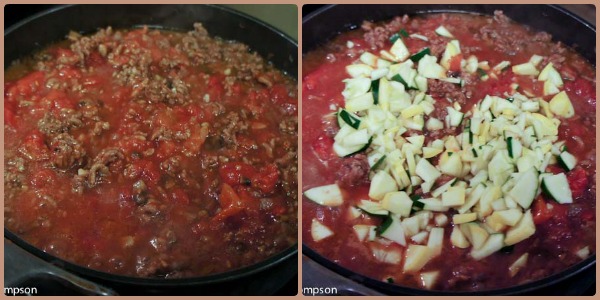 After I added the tomatoes I broke them up with a spoon so they were bite size pieces.
Let this dish simmer over medium low heat for about 20 minutes or until the sauce reduces and thickens. Serve in lettuce boats.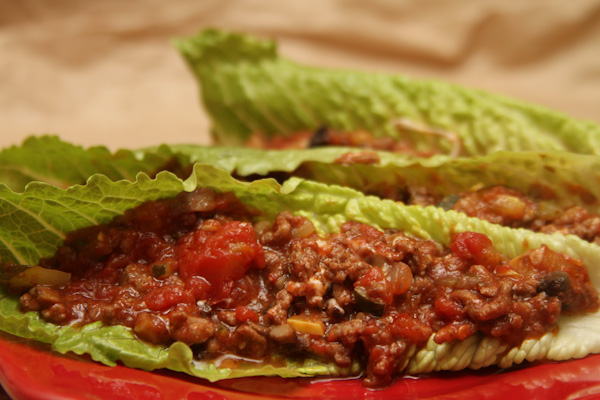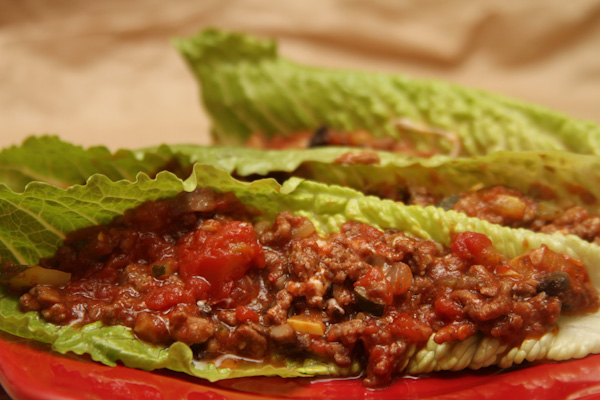 Beef Vegetable Lettuce Boats #CookClassico
Prep time: 10 mins
Cook time: 20 mins
Total time: 30 mins
Serves: 4-6
Ingredients
1 pound lean hamburger
1/2 medium onion, chopped
2 garlic cloves, finely chopped
1 small zucchini, diced
1 small yellow squash, diced
1 cup bella mushrooms, diced
1 28 oz can Classico Pear Tomatoes with Fresh Basil
1 teaspoon oregano
salt & pepper
Romaine lettuce
Instructions
Sautee onion & mushrooms until onion starts to soften, about 5 minutes, add burger. Fry until meat is cooked through. Add tomatoes, garlic, zucchini & yellow squash. Bring to a light boil and then reduce to medium-low heat and cook for 20 minutes or until dish has reduced.
Wash romaine lettuce leaves. Spoon Beef Vegetable mix into leaves.
Serve with butternut squash and fake mashed potatoes (ie: mashed cauliflower).
Enjoy!
I am a member of the Collective Bias®  Social Fabric® Community.  This shop has been compensated as part of a social shopper insights study for Collective Bias®  and Classico #cbias #SocialFabric #CookClassico