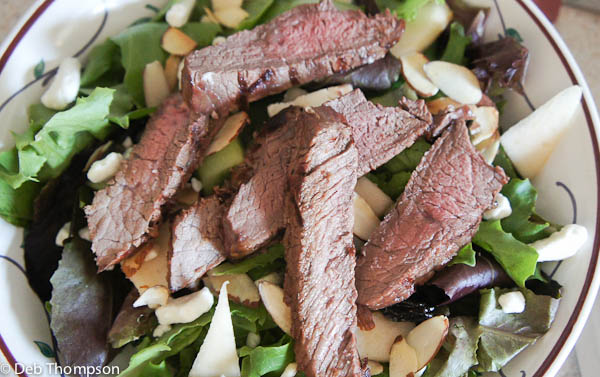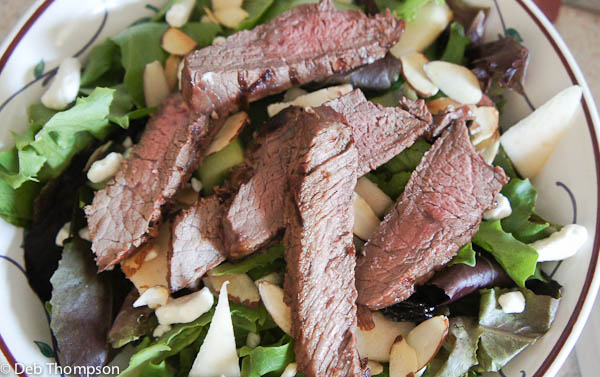 I love hosting dinner parties at my house. I invited my girlfriends over the other night so we could catch up with one another's lives. My friends are so much fun. They told me they love coming to my house for dinner because they are never required to bring anything and they know they will eat really well.
The key to throwing a successful dinner party is to keep the food simple yet tasty and DON'T over stress about your house being spotless. Seriously, your friends are there to visit you…not look at your house and if they are there to look at your house, you don't need friends like that. #justsaying
The dinner menu includes:
Bruschetta
Guacamole
Caramel Grapes
Watermelon Slices
Steak Pear Salad
Peach Shortcake
Red Moscato
Crisp White Wine
To keep from feeling rushed when hosting a dinner party I prep as many items in advance as possible. The grapes, guacamole, watermelon slices, and bruschetta topping were made well in advance of my friends coming over. Â Then, I just have to plate the items and set the table.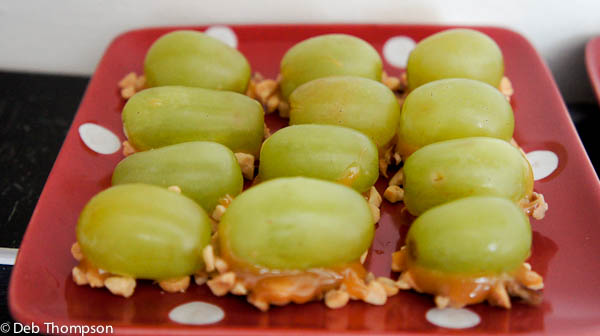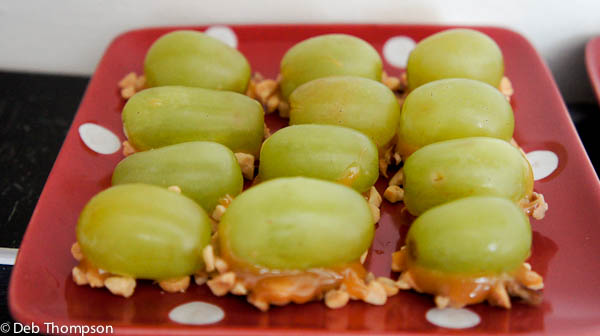 These grapes are so good. They disappeared quickly….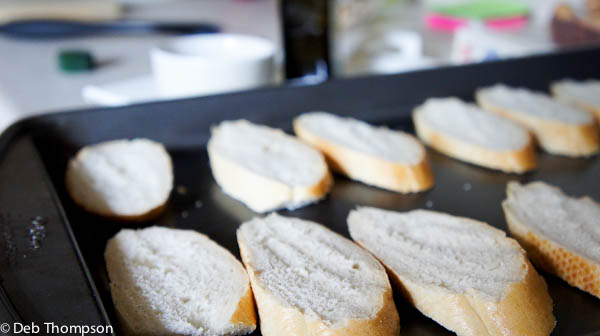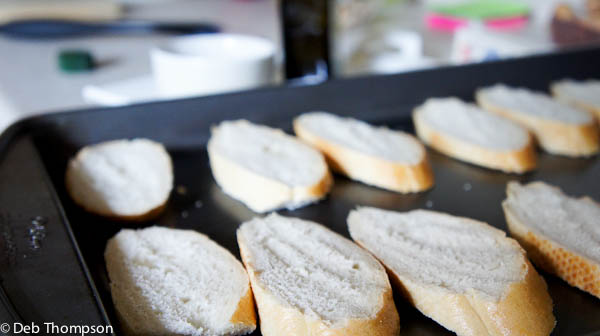 Toast the bread for the bruschetta. Just brush with olive oil, toast in the oven and then top with a tomato, garlic and basil mixture.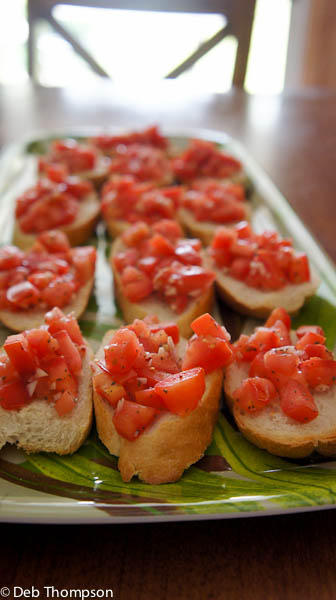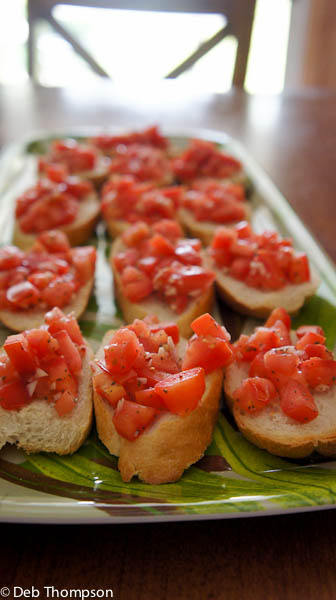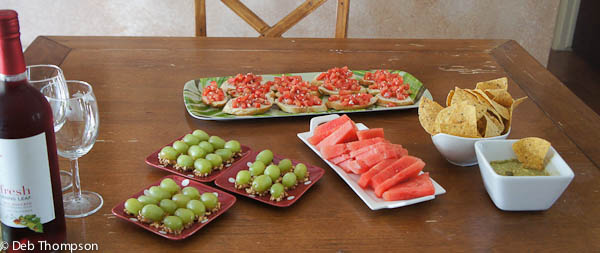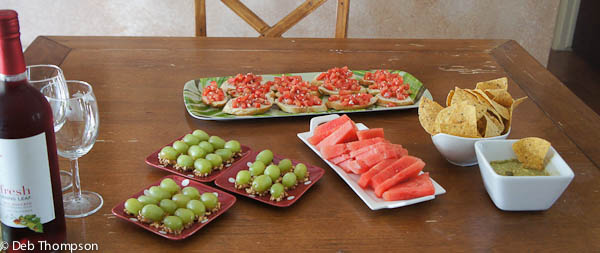 I always have tasty appetizers and wine available when my friends arrive. It is almost a guarantee that I will still be cooking as people are arriving. Having food and wine ready ensures that my friends won't be hungry waiting for me to finish up dinner.
This is the first time I've tried the caramel grapes. They are so good and easy to make. Here's all you do. Dip a grape into melted caramel and then dip into chopped nuts. That's it. Â I needed to make more of these. I'll definitely be tripling the recipe next time.
I don't serve steak dishes that often because I'm not very familiar with the different cuts of beef. However, I wanted to serve something different so I researched beef cuts at Beef, It's Whats For Dinner website to try to understand what the different cuts mean. The site is very helpful and if you have any questions about what type of beef to buy this site will help you figure it out.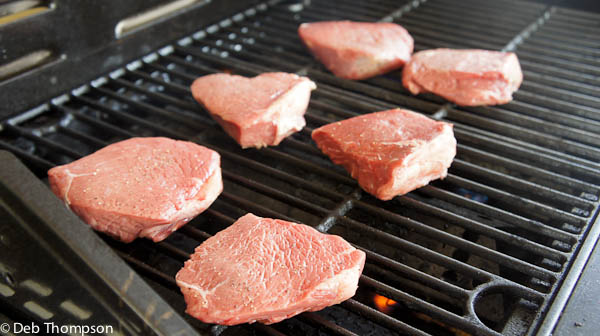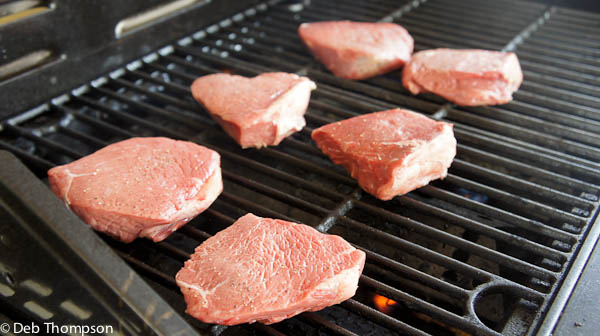 I decided to make a Steak Pear Salad for dinner. As my friends were arriving I tossed the steaks on the the grill. As soon as the steaks were done I put together the salads and we sat down to eat and catch up on each others lives. Lots of talking, eating and drinking ensued.
STEAK PEAR SALAD
INGREDIENTS:
Steak, grilled to medium well then sliced
Red Pear, sliced in 16 wedges
Kiwi, sliced into bite sized pieces
Sliced Almonds, toasted*
Goat Cheese
Mixed Greens
Honey Mustard Dressing
DIRECTIONS:
Place a single serving of mixed greens in a bowl, add an individual serving of red pear, kiwi, and almods, top with a healthy serving of sliced steak and sprinkle with goat cheese. Drizzle with honey mustard dressing. Serve while the steak is warm.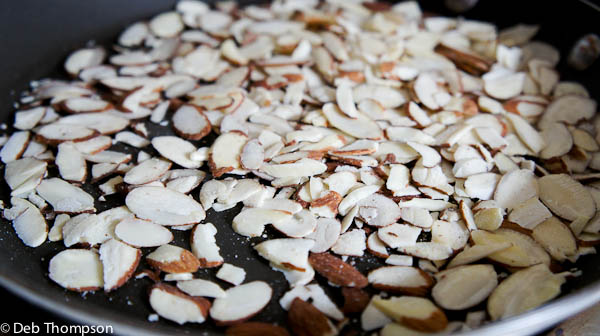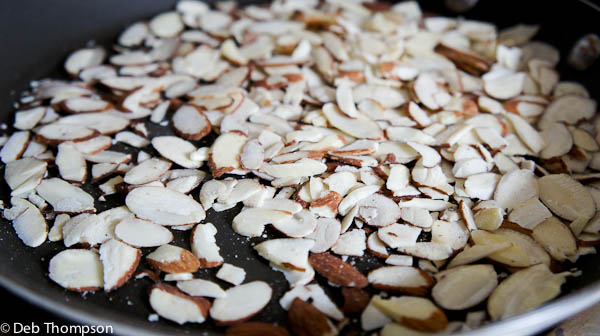 *Toasted Almonds:Â Add almonds to a dry pan and cook over medium low heat until lightly browned. Be sure to toss almonds as they are toasting so they don't burn.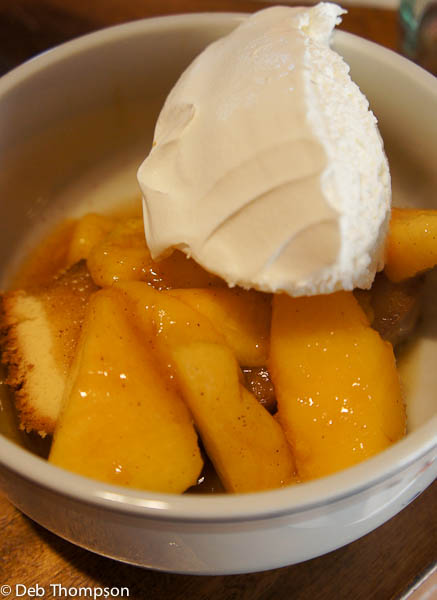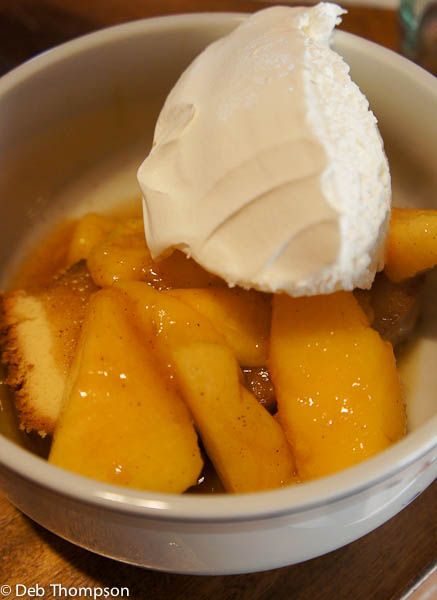 After dinner I made peach shortcake which takes just a few minutes. Warm up sliced peaches, sprinkled with brown sugar and cinnamon, in a saucepan. Serve over a slice of pound cake (lightly toasted in the toaster) and top with whipped cream. Yum!
Oh, I found this great infographic about grilling steak that I wanted to share with you:
Do you host dinner parties? What is your favorite beef recipe?
disclaimer: I wrote this review while participating in a In Home Party campaign by Mom Central Consulting on behalf of The National Cattlemen's Beef Association and received product samples to facilitate my party and review, and a promotional item to thank me for participating.