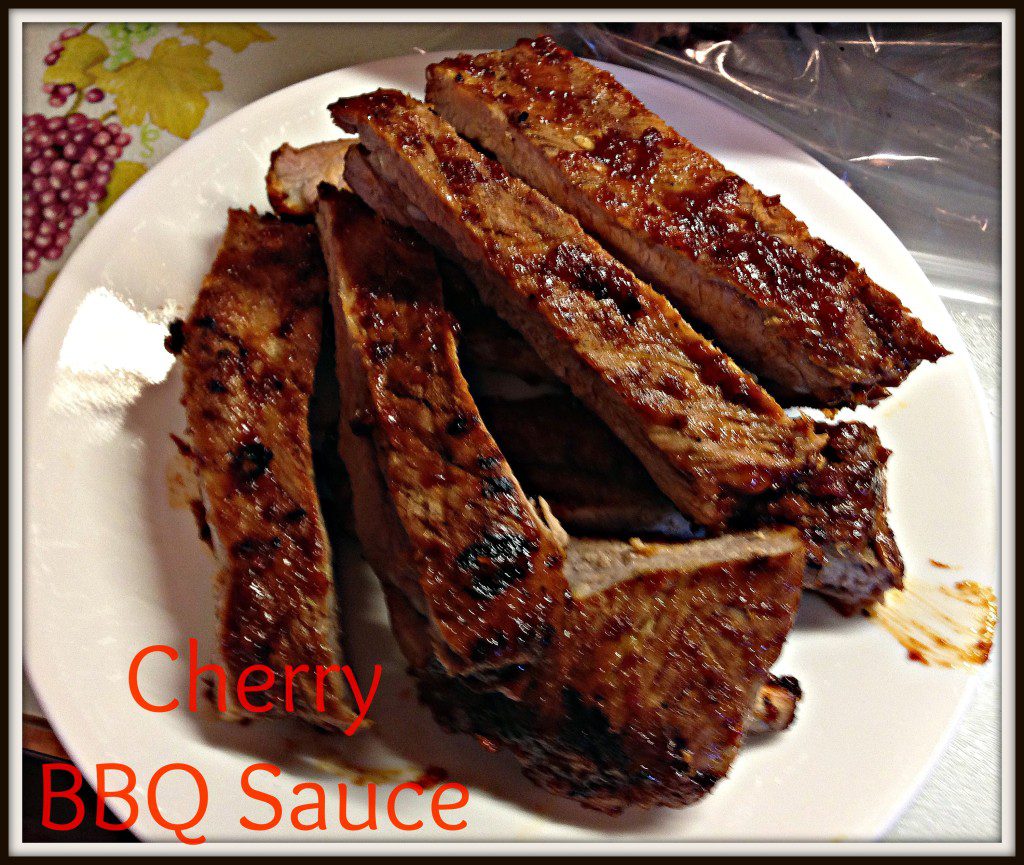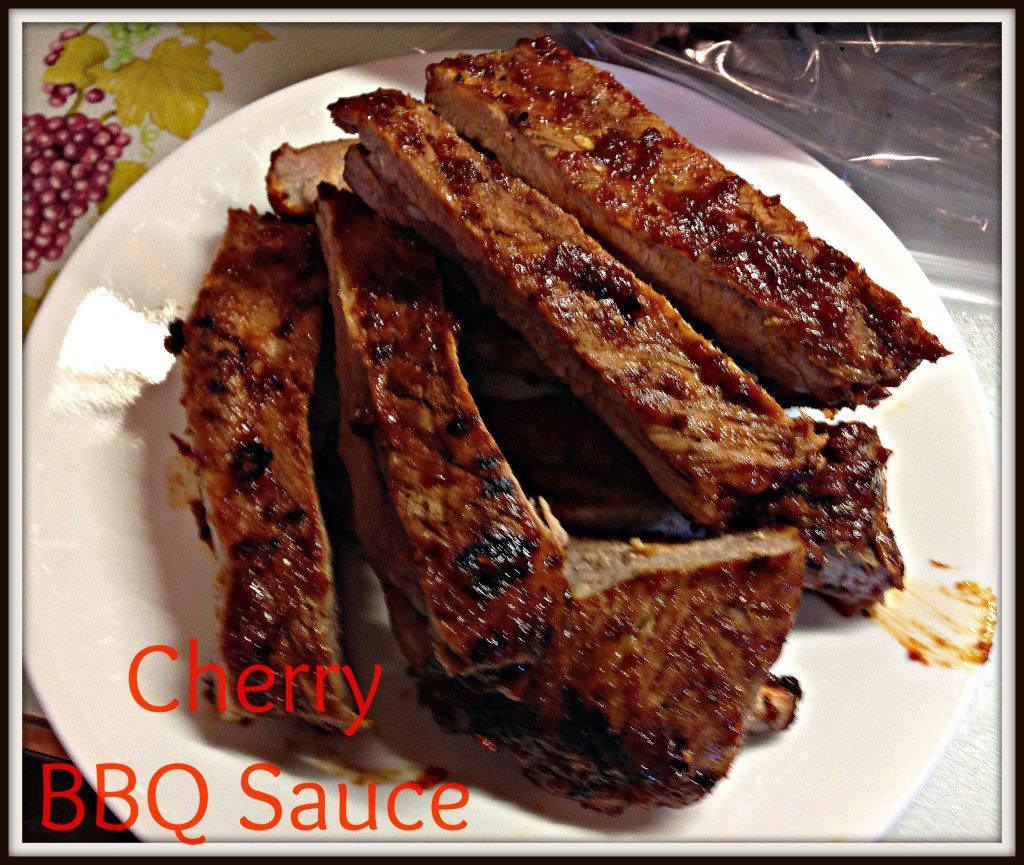 Guest Post by Denise Schwerin
My nephew wanted to make ribs for dinner before I took him home today, so I told him we should also make a BBQ sauce recipe to go with the ribs. Now, I am not a big fan of pork, but I have to say that these baby back ribs turned out amazingly good using this BBQ sauce recipe and I would make them again.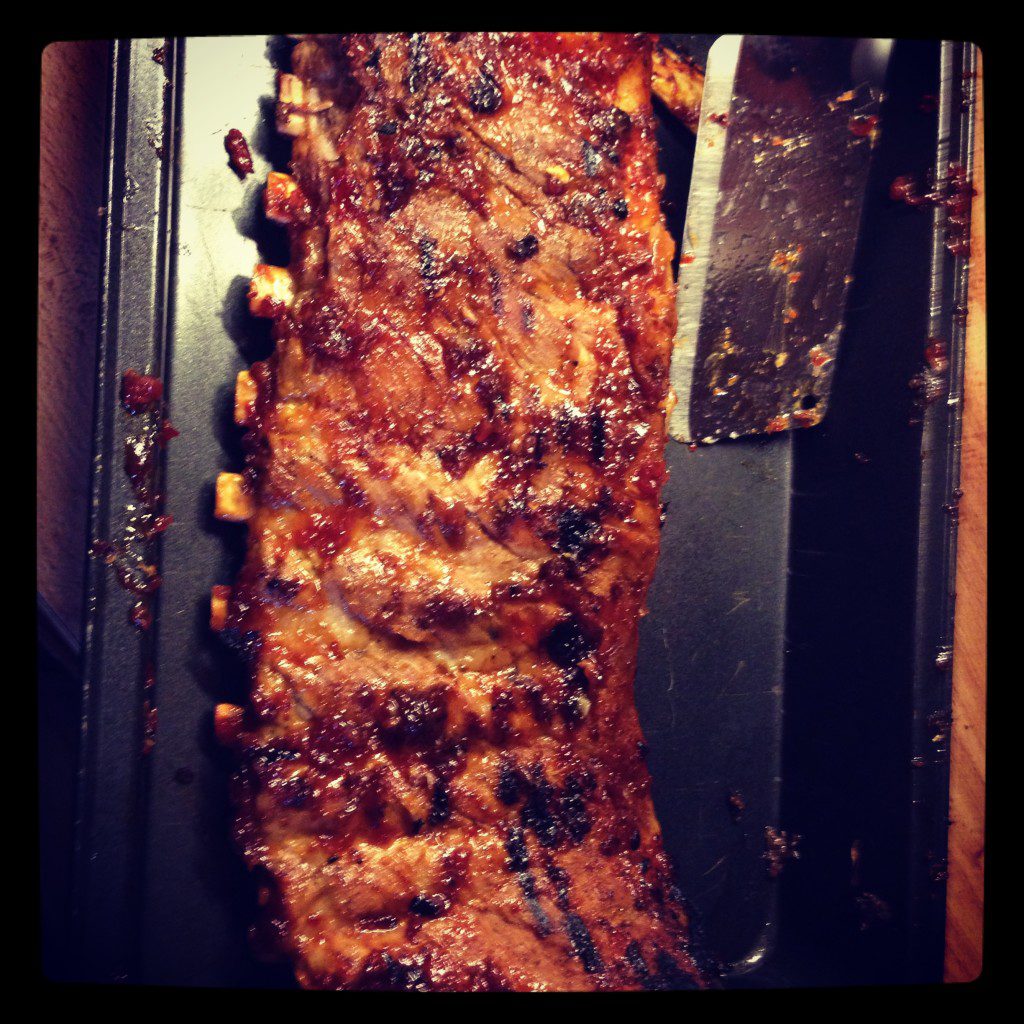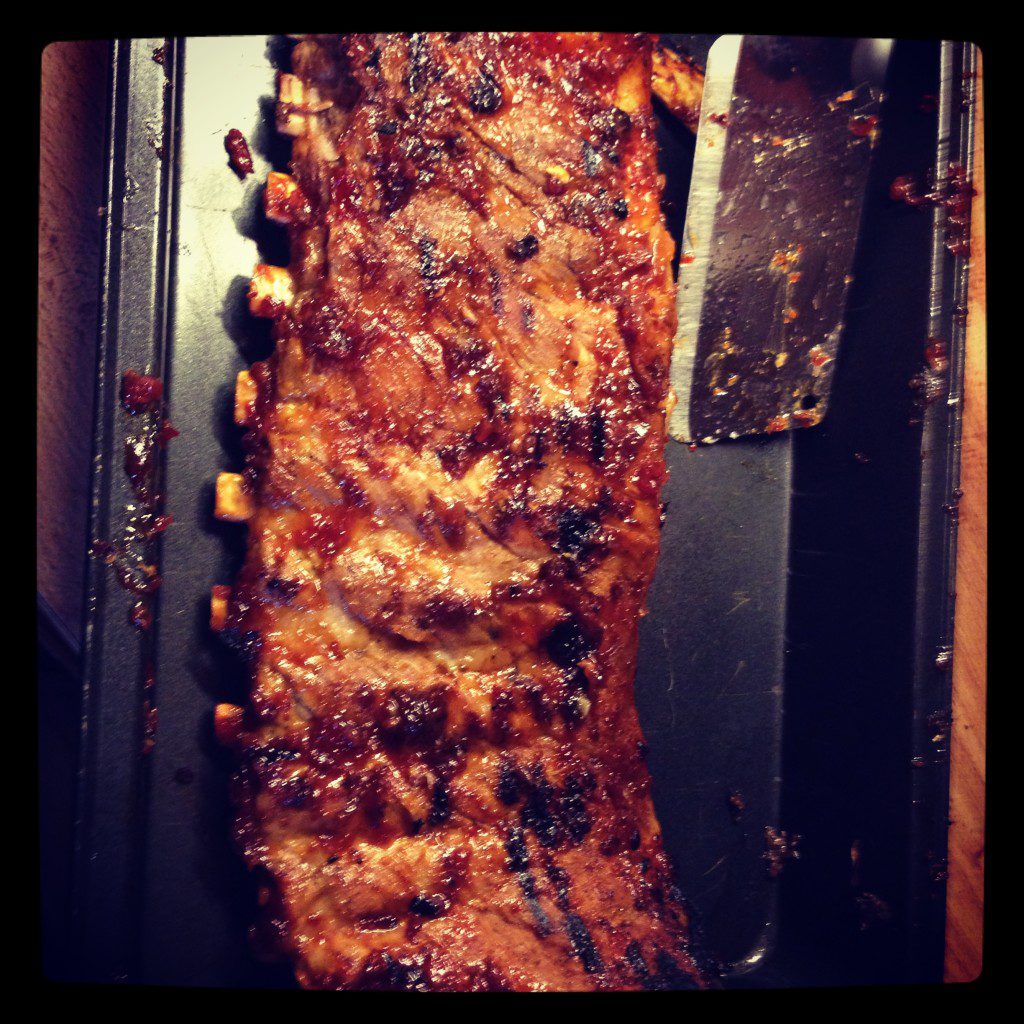 BRAISE FOR RIBS
1 Bottle Shock Top Honey Crisp Apple Wheat Beer
Dry spice rub (Store bought or your own)
We decided to braise the ribs with Shock Top Honey Crisp Apple Wheat Beer. Preheat your oven to 325 degrees. Remove the thin layer of membrane from the ribs. Then using a dry rub mix from the store for ribs, I covered them in the seasoning then poured the beer in the bottom of the pan. Cover and cook until meat is tender; approximately one (1) hour. While the ribs are cooking it is the perfect time to make the BBQ sauce that will be used when finishing the ribs.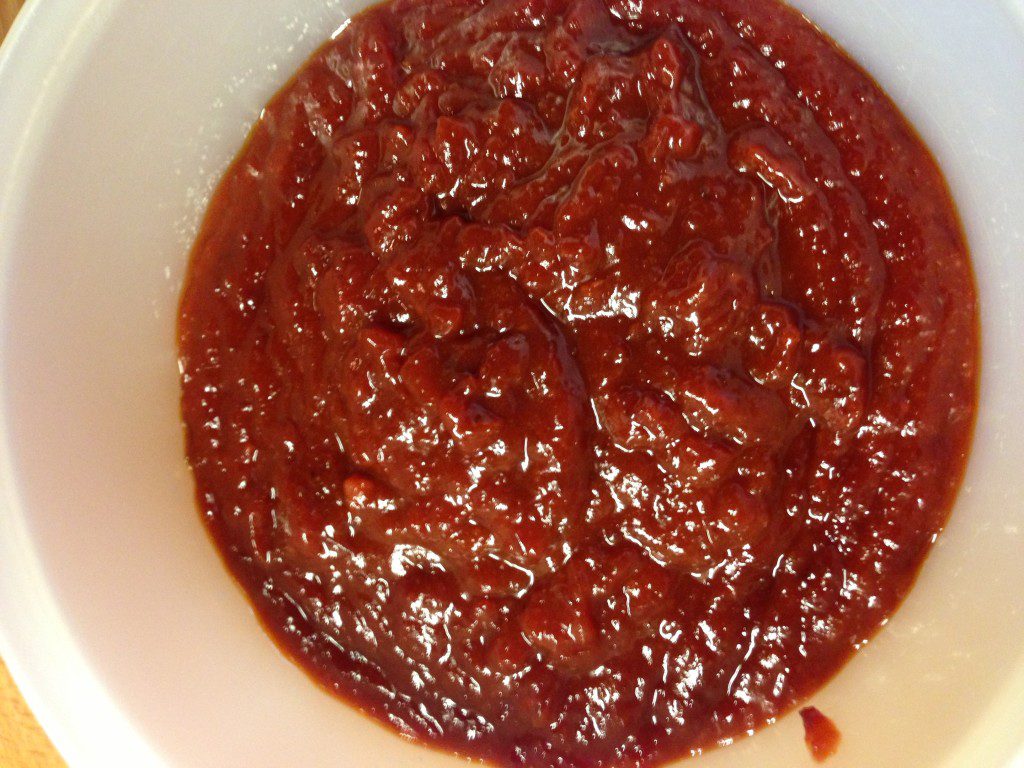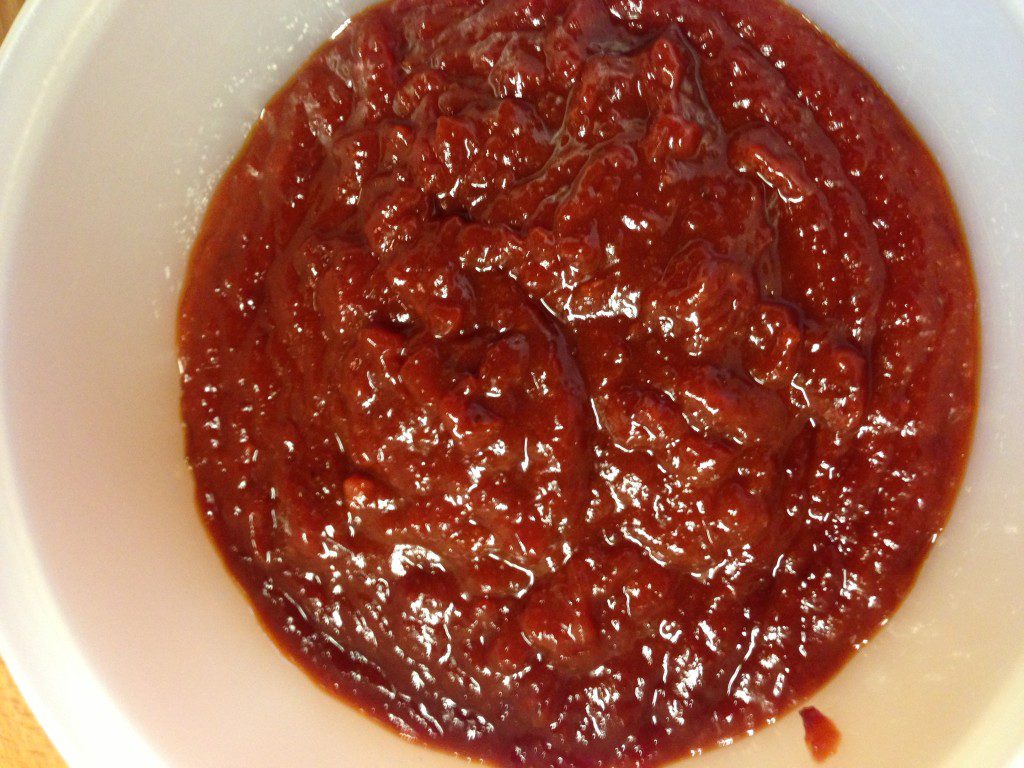 CHERRY BBQ SAUCE RECIPE
1 Vidalia onion, finely chopped
2 tablespoon Butter
2 -3 cloves of garlic finely minced
2 cups fresh sweet cherries, pitted and diced finely
1 cup Ketchup
2/3 cups packed brown sugar
1/4 cup Apple cider vinegar
1 tablespoon Worcestershire sauce
1/2 teaspoon pepper
2 teaspoon ground mustard
For ease of making the sauce I like to pre-chop all of the items and have them waiting, as once you start making this BBQ sauce recipe things move pretty quick. Start by sauteing the onions with the butter in a large saucepan until they are tender. Then add garlic and let cook for about 1 min. Then add the remaining items to the pot and let cook on a low heat stirring occasionally for approximately one (1) hour until sauce is thick. If you don't mind your BBQ chunky, you are finished at this point. But if you like a smoother sauce run it through you blender so that it is more like a sauce.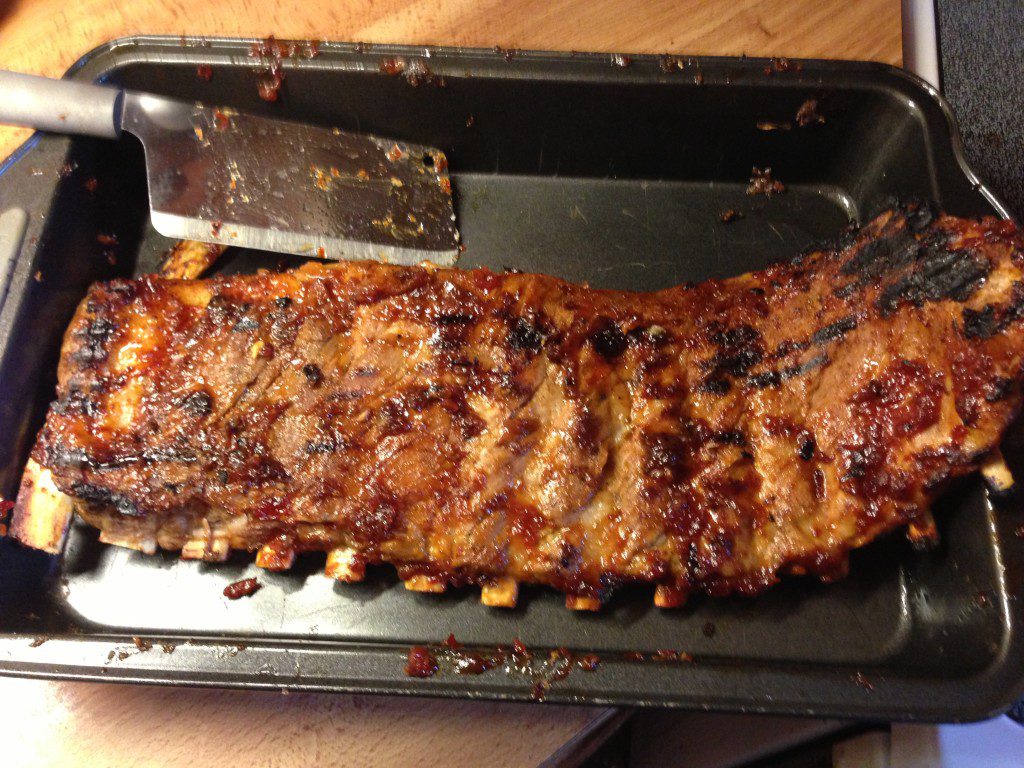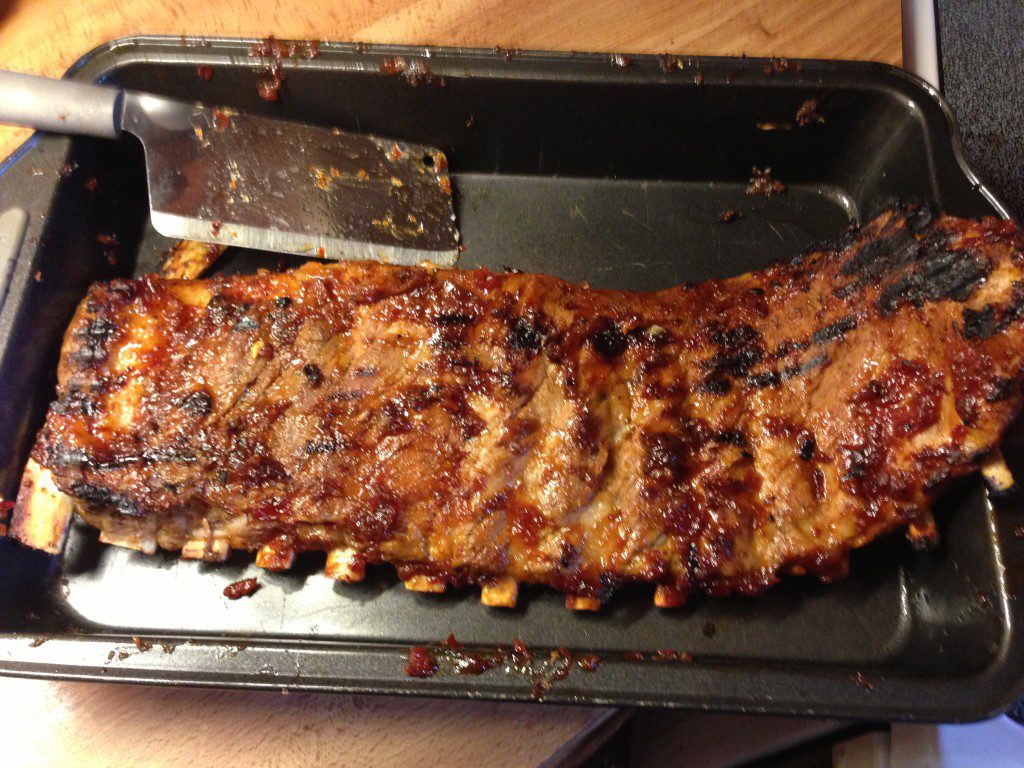 It is convenient that the sauce finishes the same time as the ribs. When the ribs are finished take them out of the oven, remove them from the pan and brush with sauce. Place them on a medium heat grill so the flavors of the BBQ can soak in approximately 10-15 min on each side reapplying sauce as needed. Remove from the grill and enjoy! As a side note this BBQ sauce is very good on chicken as well.