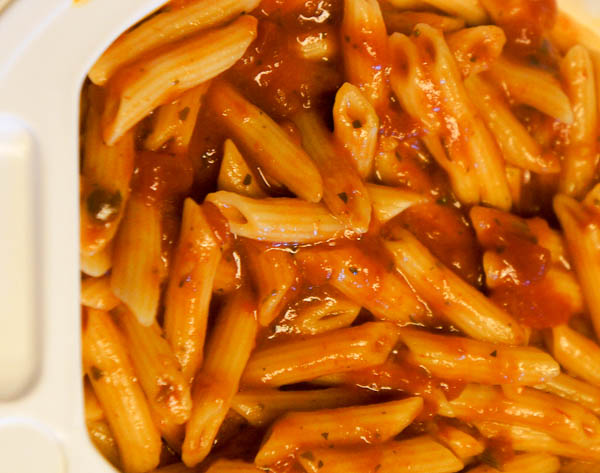 Even though I work from home it seems like I'm always so busy that I skip lunch. Hours can pass by and before I realize lunch time has come and gone and it's now heading toward the dinner hour. The biggest stumbling block is, of course, preparing something that is quick and easy AND tastes good. I know, it's a lot to ask.
I seldom purchase prepackaged food because I feel like they are full of ingredients I can't pronounce. Almost everything we prepare at home is freshly made and prepackaged food is avoided as much as possible.
However, my days are busy and I really don't want to stop and cook lunch which means that I need to find a good compromise. Quick, easy food that is not all chemicals. Lucky me, I was asked to give Barilla Microwaveable Meals a try. At first I was hesitant, but after looking at the ingredient list and learning more about the meals I agreed. Here's the rule for ingredients; if I can pronounce everything on the list without a science degree I'll usually give it a try. Barilla Microwaveable Meals passed that test easily.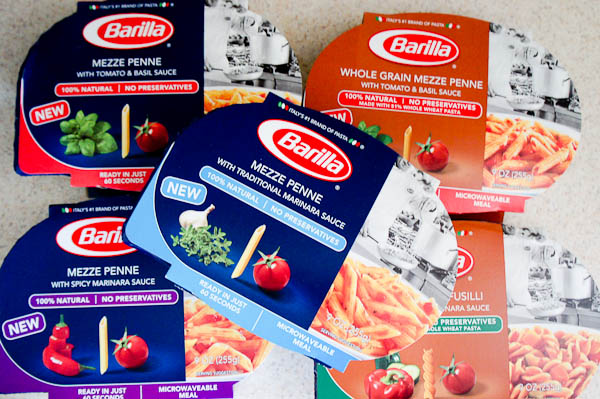 Plus, these meals are available in 5 different varieties, which provides a nice selection:
Spicy Marinara
Marinara
Tomato & Basil <<—LOVE
Whole Grain Tomato & Basil
Whole Grain Vegetable Marinara
What else makes these meals great? How about:
 
100% Natural Ingredients
No preservatives
Only 320 calories per meal
2 whole grain options
Here's the best part of these meals….they are done in 60 seconds. Yep, 60 seconds in the microwave and it is done! Well, even in my busy schedule I can carve out 60 seconds.
In addition to a busy work day sometimes its nice to make a quick, tasty dinner. Alan went to visit his father and I sent a couple of these for their dinner. Add a green salad and it becomes a well-balanced meal. They loved them. In 2 minutes they had dinner on the table and were enjoying a tasty meal.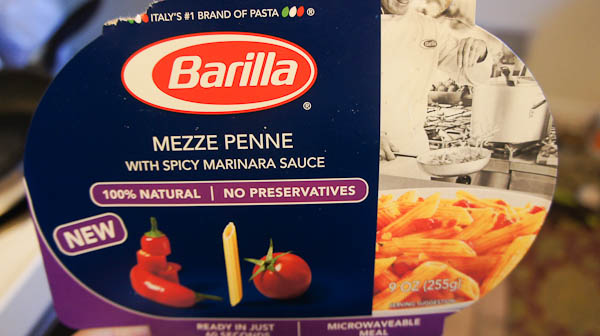 Because our kitchen is currently undergoing a bit of work in preparation for new appliances I don't have a microwave (well, I have one but it's on the floor in my office and I didn't feel like setting it up). I figured this could just as easily be heated up on the stove.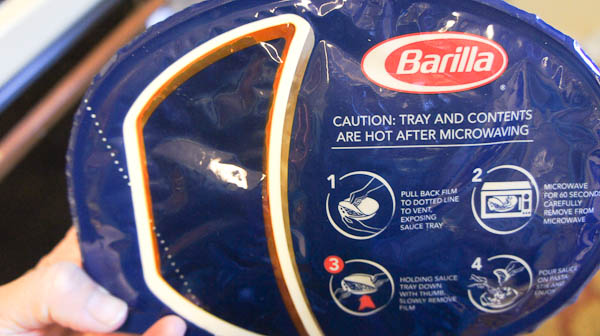 Very easy to follow direction printed right on the package.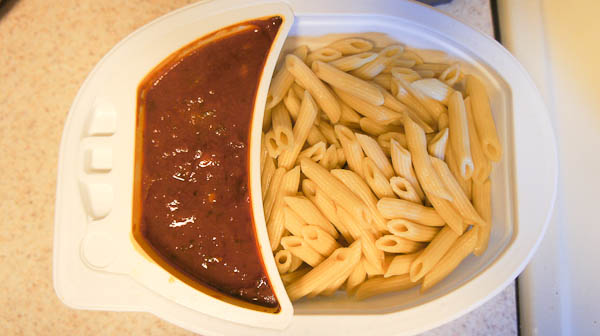 I opened the package, put the noodles and 2 tablespoons of water in a small saucepan, heated until the noodles were warm then added the sauce and cooked until hot.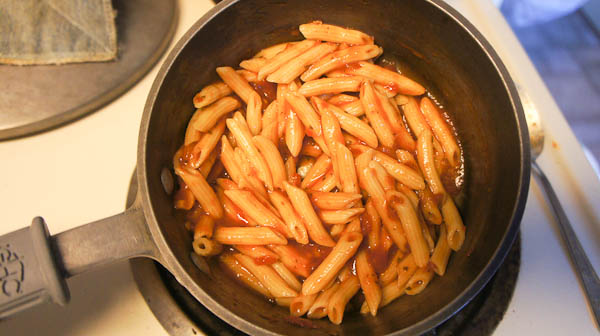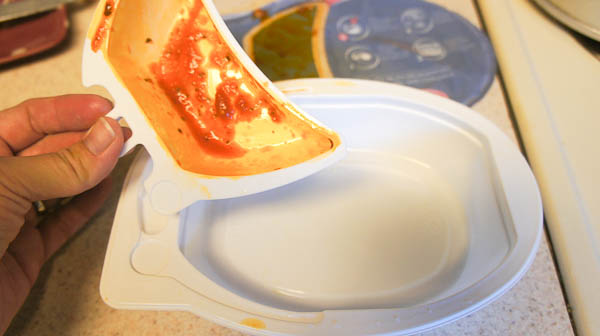 I removed the sauce tray and poured the meal back into the container. Yay! No dishes to wash.
All told it probably took less than 10 minutes to prepare on the stove top, the longest part was waiting for my stove to heat up. That's still fairly quick though, so if you don't have a microwave you can still enjoy these tasty meals in just a few minutes. I can't wait for my new microwave to be here so I can enjoy these meals in 60 seconds. Now there is no excuse not to enjoy a tasty lunch. These are a great solution for people on the go!
You can learn more about the meals at the Barilla website where you'll also be able to download coupons! Be sure to like their facebook page to stay up to date on all things Barilla.