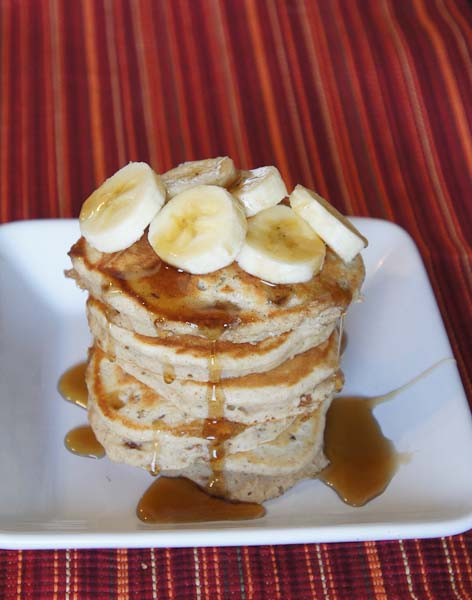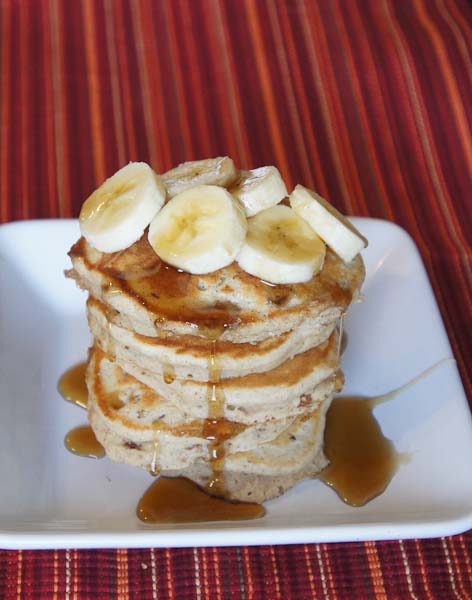 Weekends are usually the time I indulged in making something new for breakfast. Alan is home and it gives me additional insight into how good (or bad) the food taste. Luckily it taste good more often than not, although Alan has been the victim of a few of my failures.  He's a good sport though  and is willing to taste test just about anything I create.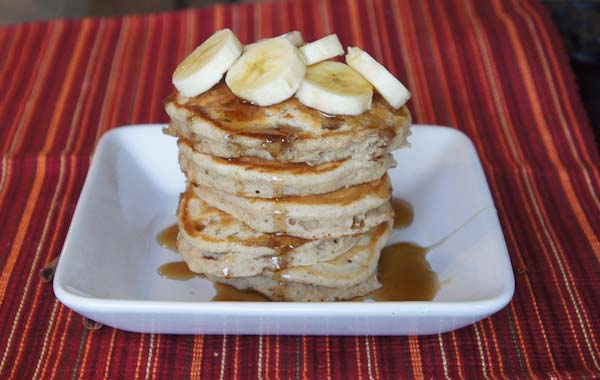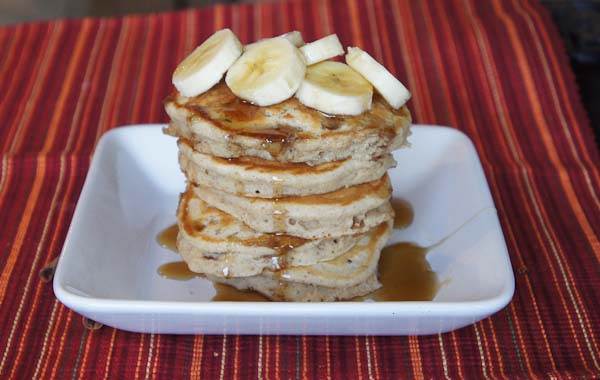 I was reading Jen's blog the other day and she had Maple Glazed Banana Pecan Waffles on her site and I wanted to lick the screen. I don't have a waffle maker, but I figured they would be just as tasty as pancakes.
When I mentioned banana pecan pancakes to Alan he was all "heck, yeah!" and even pitched in to help in the kitchen. I made up the first batch of pancakes, plated them and, as much as it pained Alan, took them away to photograph them.  He's a good sport though and he patiently waited while I took a bunch of photos before letting him give these pancakes a try.
These turned out light, fluffy and so freaking delicious. I really liked adding the syrup to the batter when it was on the griddle. It added great flavor. I used maple syrup that a friend of ours makes from trees tapped right on his property. Last year wasn't a good year for maple season so I'm hoping that this year he is able to get enough sap to make lots of syrup. I highly recommend using local maple syrup if it's available in your area.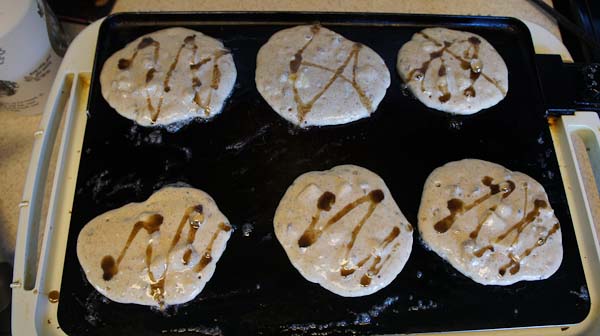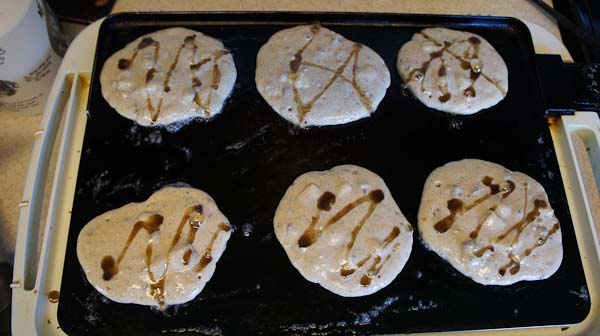 INGREDIENTS
2 cups bisquick complete
1 1/3 cups milk
1/4 tsp nutmeg
1 tsp cinnamon
2 tsp vanilla
1/4 pecan pieces
1/2 banana, chopped
maple syrup
DIRECTIONS
Combine bisquick, milk, nutmeg, cinnamon, and vanilla together. Stir in pecans and bananas. Spoon batter on to a hot griddle and drizzle maple syrup over batter. Cook for 2-3 minutes, until golden, and then flip and cook until done.
Serve with sliced bananas and maple syrup.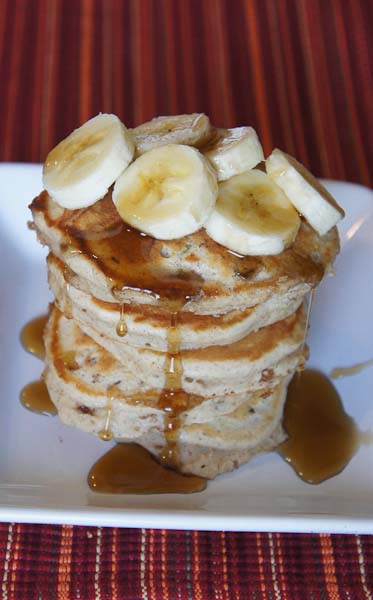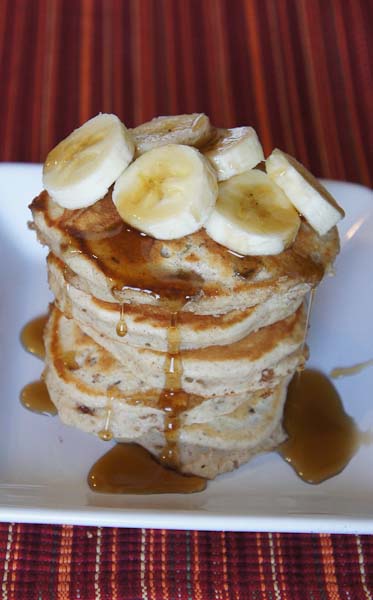 Enjoy!