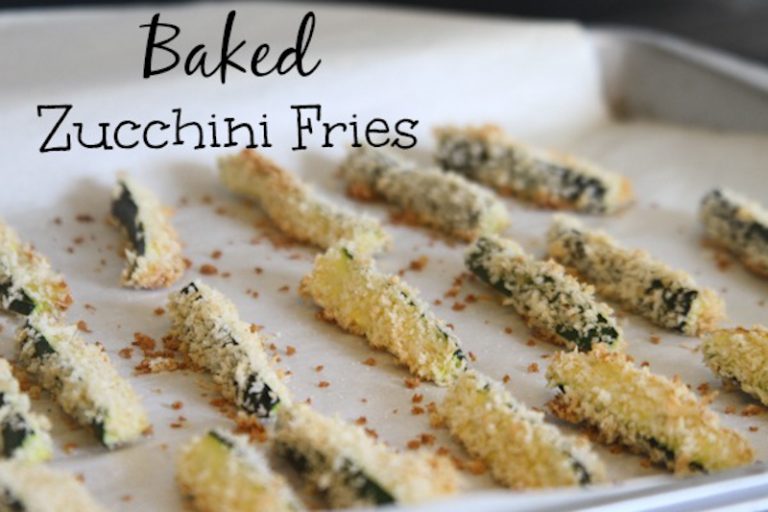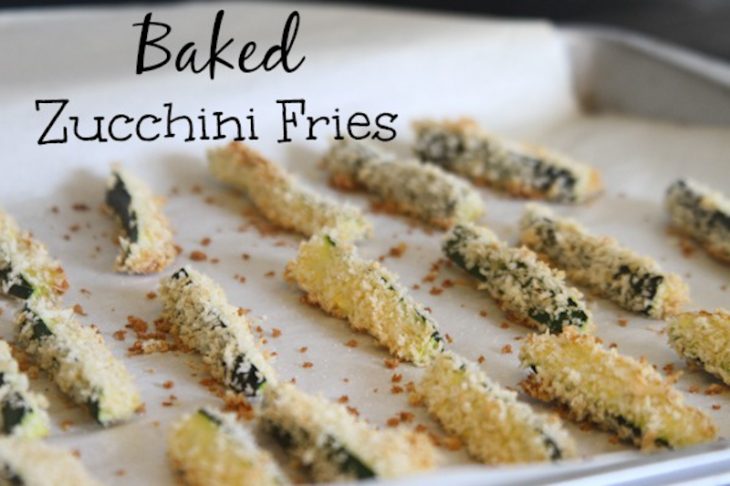 Making sure my kids have the skills they need for life is one of my most important goals for them. Cleaning, cooking, laundry are skills to practice at home so after they move out they know what to do. Over the past few months Em has been perfecting her cooking and baking skills. She recently made Baked Zucchini Fries. This isn't a recipe she learned from me, but she mentioned she saw them on pinterest and wanted to give it a try.
Luckily, both of my kids have learned the skill of "eyeballing" a recipe to know what it needs or what they should add to make it really good. I stepped in long enough to take photos, but left Em to bake up these fries however she'd like.
I'm not partial (lol), but I have to say that her baked zucchini fries turned out perfect!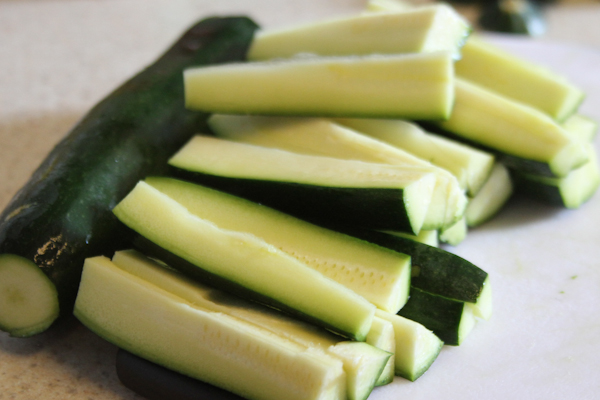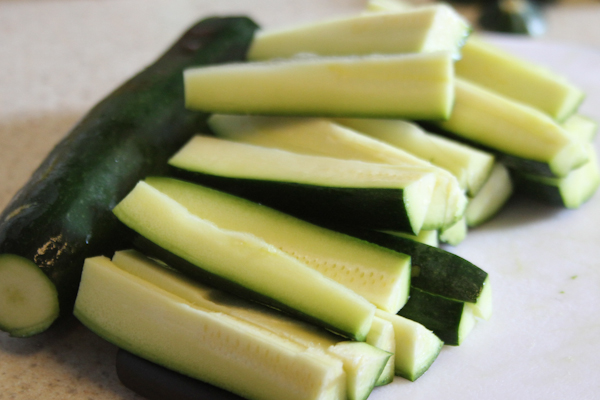 BAKED ZUCCHINI FRIES INGREDIENTS
1-2 zucchinis, sliced into small wedges
1-2 cups Panko bread crumbs
2 eggs, scrambled
Salt & Pepper, to taste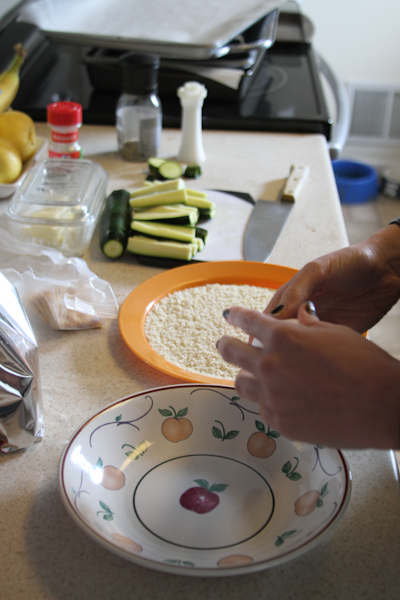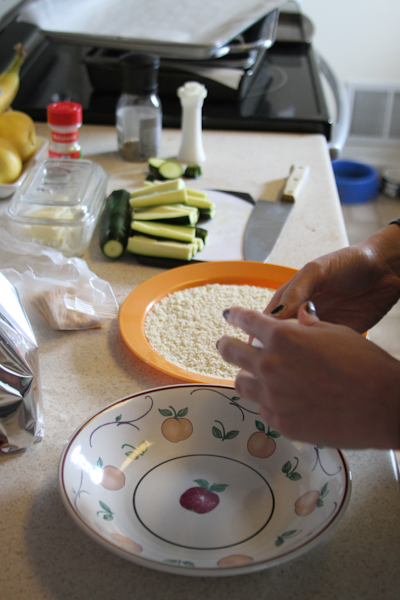 ZUCCHNINI FRIES DIRECTIONS
1. Add salt and pepper to panko crumbs, mix well.
2. Dip zucchini wedge into egg, then into panko mixture, coating the zucchini wedge completely, and place on cookie sheet. Repeat until all zucchini wedges have been coated.
3. Bake at 350 degrees for 20-25 minutes or until done to your liking.
4. Enjoy!