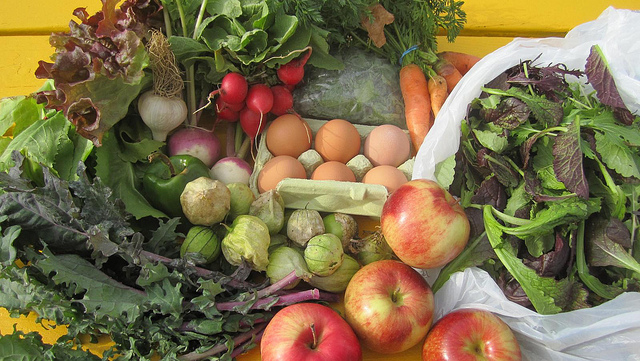 While temperatures are dropping with each passing day, it doesn't mean you have to reorganize your diet around stews, porridge and chilis. An appetizing means of sneaking summer into the shortened days, autumnal salads are a light meal that whets an appetite as well as provides necessary nutrition for the upcoming season. We like incorporating fresh fruits into our salads as the boost in vitamin C can mean the difference between being knocked out by the flu, and winning the neighborhood snowball fight. Ramp up the flavor by making your own dressing from scratch—whisking specialty vinegars with sharp cheese as a garnish.
Ingredients
1 small head escarole, torn into bite-sized pieces
1 endive
1 celery stalk, cut into thin slices
1 small Granny Smith apple, halved, cored then thinly sliced
1 tablespoon cider vinegar
1 tablespoon white wine vinegar
1 tablespoon finely diced shallot
1/4 cup olive oil
Salt and freshly ground black pepper
Shaved Parmigiano-Reggiano, for garnish
Directions
Combine escarole, apples, and celery in a small bowl. Mix together both vinegars and shallots. Whisk in the olive oil, seasoning with both salt and pepper. Toss salad ingredients with the vinaigrette then garnish with shaved Parmigiano cheese. Serve immediately.
Cheers,