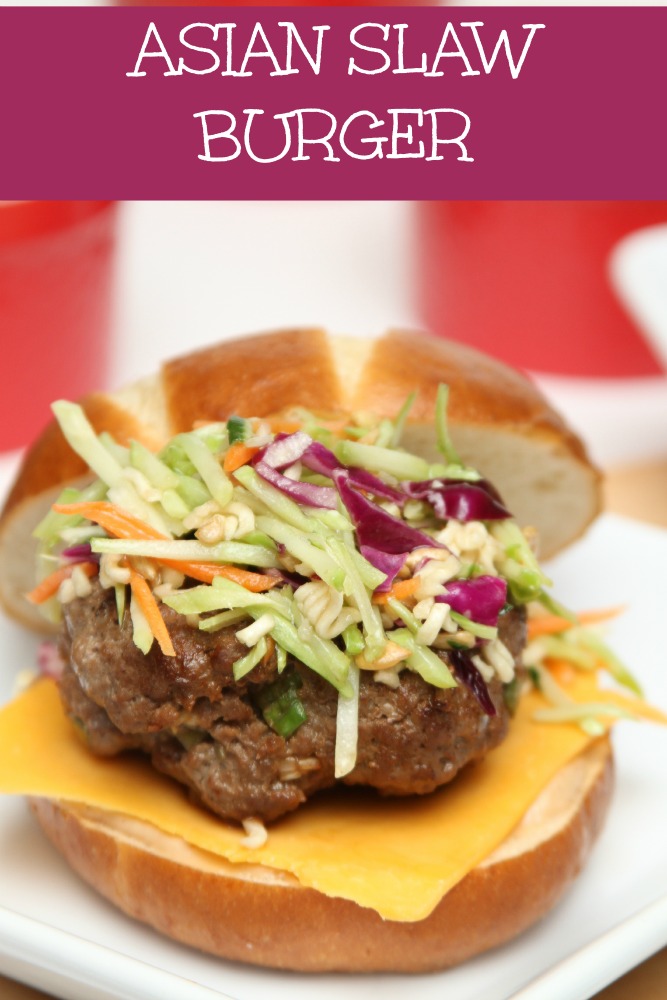 It's almost summer!!! My favorite time of year is right around the corner and that means it's time for summer get-togethers, bbq's, camping, and beach parties. Summer always seems to go fast in northern Michigan so I try to embrace every single moment of sunshine and fun. I spent this past winter coming up with new recipes to share with family and friends at our summer cookouts. One that I really liked is this Asian Slaw Hamburger.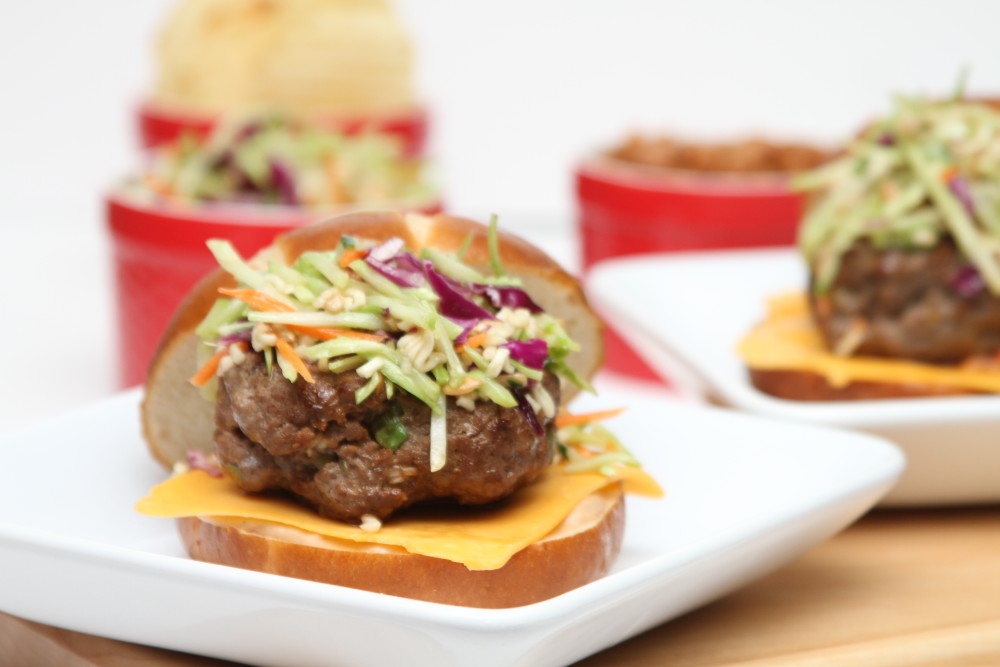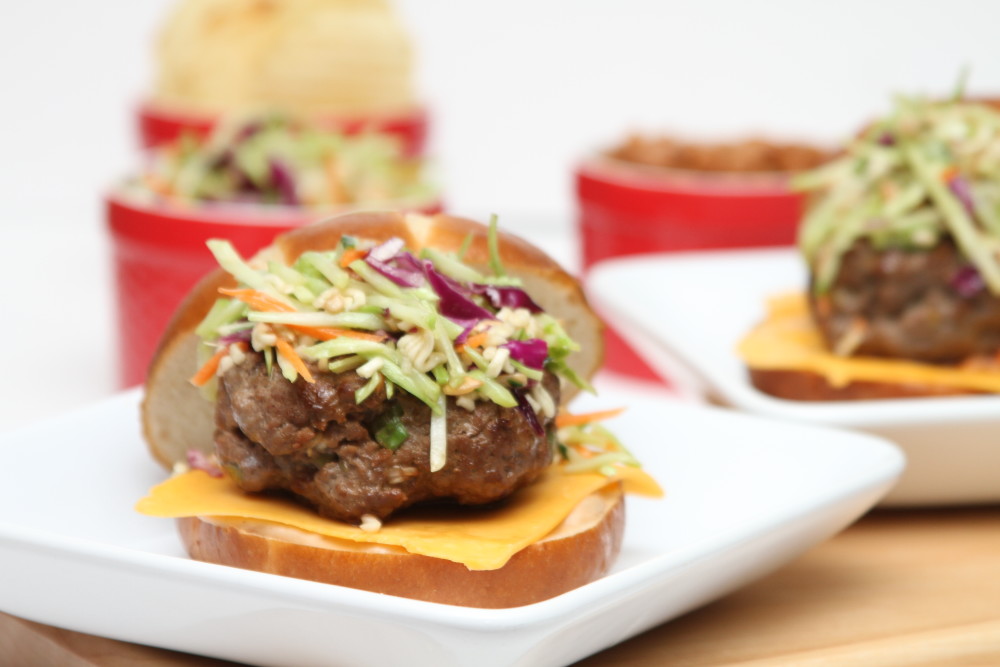 It was as simple as mixing some finely sliced green onion, soy sauce and a dash of pepper into the burger before shaping into patties. It was the perfect combination of flavors.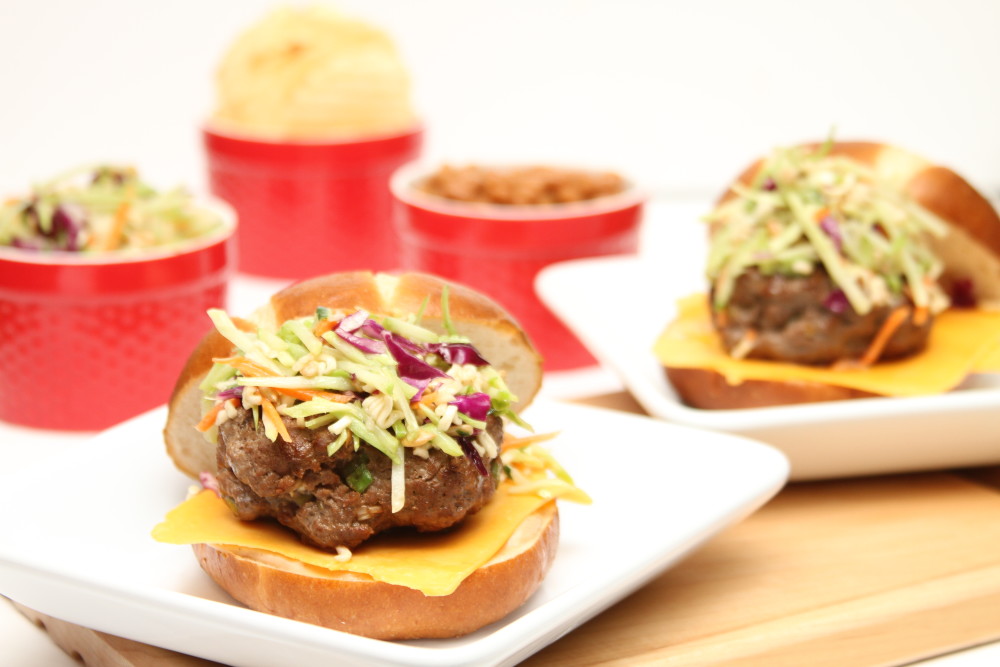 I used this Crunchy Asian Broccoli Slaw recipe from KraftRecipes to top off the burger. The recipe makes much more than you'll need to top the burgers so I served it as a side dish. It so delicious you won't have to worry about left overs.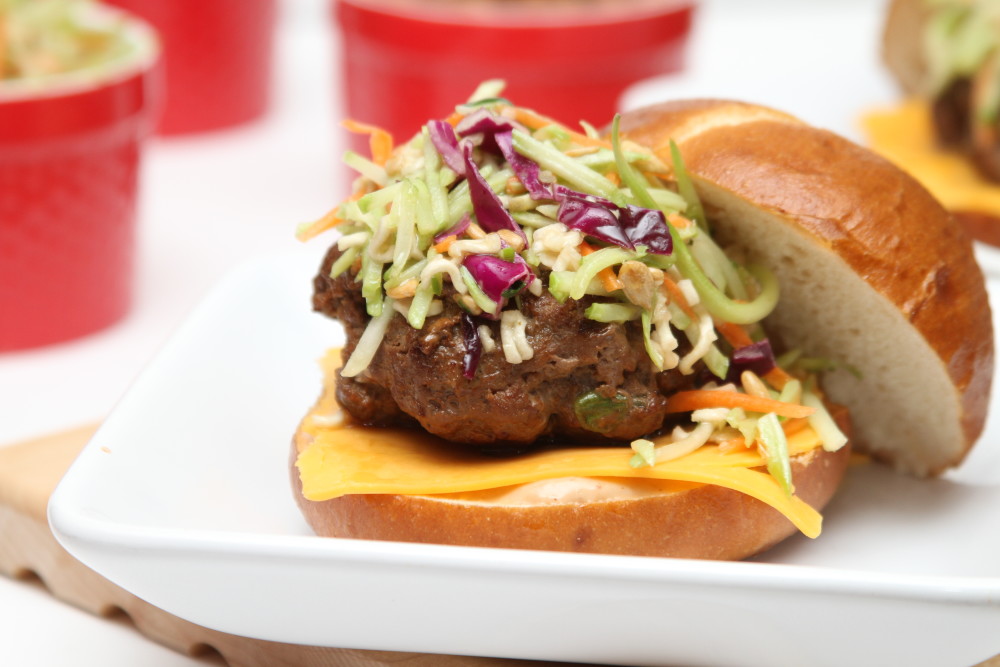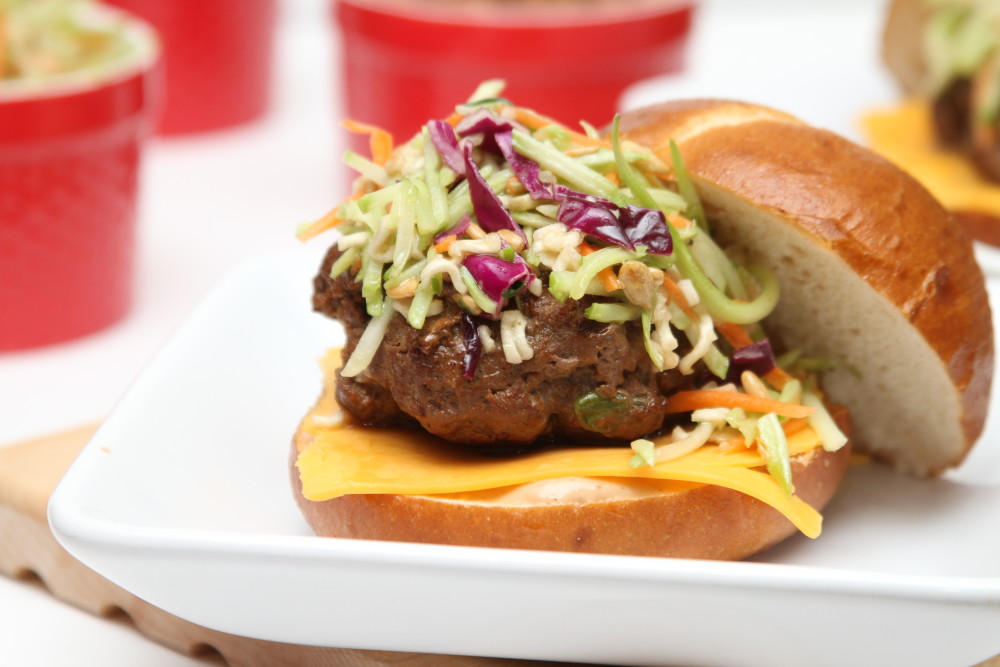 Throw the burgers on the grill for extra flavor, it is summer after all, and everything taste better when cooked on the outdoor grill. When you are ready to build your burger slather a bbq aioli on the bottom bun and top with a big slice of sharp cheddar, add the burger and top with the asian broccoli slaw. Finish it with the top bun and enjoy.
Easy to make and full of so much flavor.  Impress your guests this summer with this delicious Asian Slaw Hamburger. You can find the recipe over at my favorite recipe site, KraftRecipes.com
Don't forget about dessert. KraftRecipes has a great selection of mouth watering Rhubarb and Strawberry recipes. Enjoy!