One of the best things to do when visiting a new destination is to take a walking ghost tour. If you sign up for the right tour you will learn the history of the area PLUS be entertained with the tales of ghosts walking historic buildings.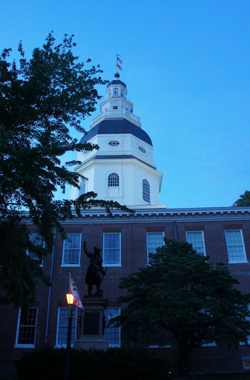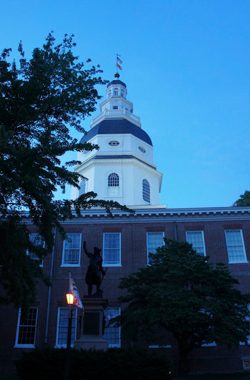 While visiting Baltimore and DC this summer I stumbled across Annapolis Ghost Tours. Well, you don't have to ask me twice. I immediately bought tickets and mapped directions.
Arriving in historic Annapolis we found a parking garage and had dinner at a local pub.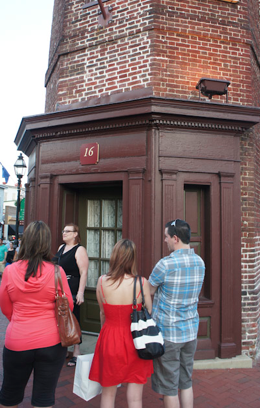 We met our awesome tour guide at the Maryland Inn at the top of Main St. We chatted while waiting for everyone else to show up and I just knew we were going to have a great tour.
Our guide was friendly, outgoing, and has a background in the theater arts!
We had a small group on the tour and we spent about 90 minutes walking through historic Annapolis. Our guide told wonderfully engaging stories at each stop.
I loved hearing the ghost stories, but, even more I loved the history that was behind each story.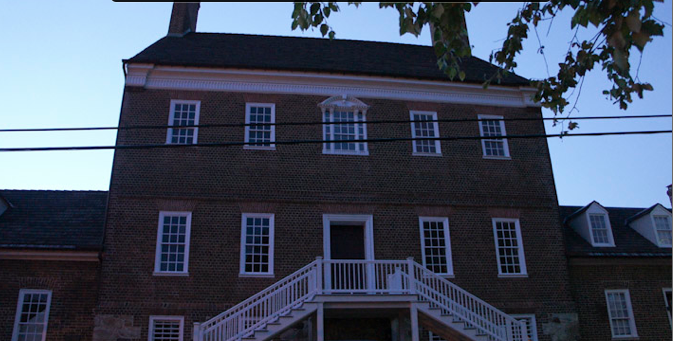 I loved all the historical buildings that were included in the tour. So many great buildings to go back and explore further.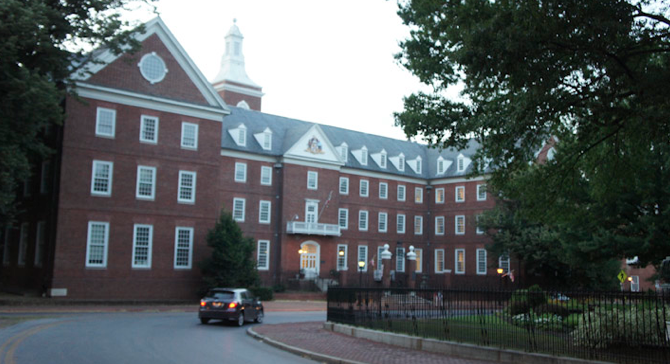 Even though we didn't see any ghosts on our ghost tour we had a fabulous time. I would recommend this trip to anyone that is in the area. Plus, the tour is fairly older kid friendly.
There was nothing gruesome or too scary, but just really great historical stories told in an entertaining and fun way.

KNOW BEFORE YOU GO
Website: http://www.ghostsofannapolis.com/
Tickets start at:
$20 for adults
$15 for kids 11-15
Check their online calendar for availability.
Don't forget to wear comfy shoes for all the walking you will be doing!
Another tour they do is pub crawls & tavern tours they run about 2 hours each!
More Ghost Tours To Check Out:
6 Haunted Places in America You Have To See To Believe
Most Haunted Places in the Midwest To Visit For A Spooky Experience
Pin Annapolis Ghost Tours To Pinterest: