Hey, everyone. My name is Ally and I blog over at Oddly, Ally. Today, I'm really excited to share with you my favorite things to do in Ann Arbor, Michigan during the summer.
I have lived in Ann Arbor for five years as both an undergraduate and graduate student of the University of Michigan. Because of this, I've had the chance to explore many nooks and crannies of this wonderful city, and am giving you the inside scoop on what to do in Ann Arbor in the summer.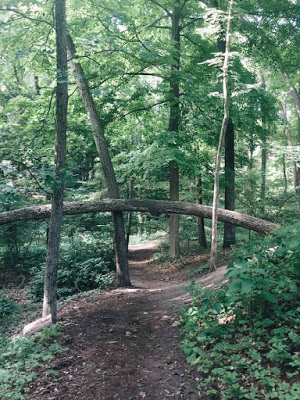 First up, we have Nichols Arboretum, "The Arb". The Arb is a great place to go on a warm, sunny summer day. You can hike the trails, take a dip in the Huron river, or have a picnic in some of the beautiful open fields.
There's a peony garden at one of the entrances that bloom beautifully from the end of May through mid-June; I would recommend heading over to check it out.
The flowers are breathtaking and it makes for a lovely walk with friends and family. The Arb is a great place to take your family if you have kids who need to run around and get some energy out. You can also bring your dogs to run the trails with you.
The Arb is a wonderful place to lay on a blanket and read a book, or get out and romp around in the sunshine. I like to go in the mornings because the trails aren't full yet and there are still spaces to sit by the river, but it's beautiful at any time of day.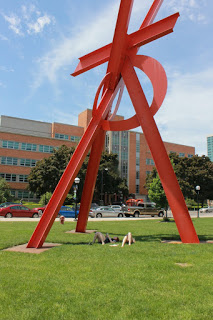 My second favorite place for some summer fun in Ann Arbor is the University of Michigan Museum of Art (UMMA). UMMA is a great place to wander around on a stiflingly hot day. Not only does this museum crank the AC, it also has collections of art ranging from medieval religious reliefs to postmodern works.
You could spend hours here and not see everything there is to see, which makes UMMA a great place to return to over and over again. I recommend choosing a floor of the museum and taking your time to go room to room.
There are so many different exhibitions on each floor. UMMA has African art, Asian art, photography, sculptures, Native American art, modern art, and multimedia art at your disposal. As you walk in from the entrance from South University street, there will be a donation box in the lobby.
There is no ticket price for entering the museum, but I suggest throwing a couple bucks into the donation box to keep this wonderful museum alive and thriving.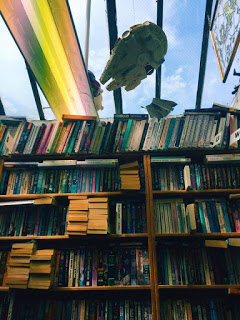 My final recommendation for you in Ann Arbor this summer is to check out a couple of bookstores that I adore. First up is an old staple– Dawn Treader Books. Dawn Treader is an enormous used bookstore that houses thousands of volumes on every subject you can think of. The shop also has rare and antique maps and books, plus some fun historical prints you can purchase. I love coming in here with a freezing iced tea and wandering the stacks.
Any bibliophile can find something they'd be excited about here. For me, it's the letter from Robert Frost lying in Dawn Treader's case of rare and antique objects. As an English major at U of M, Dawn Treader has been my go-to book adventure for years and would be a nice respite from the hot summer sun.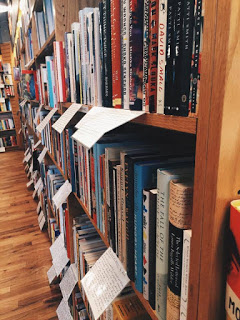 The second bookstore that I would recommend is an indie gem just off Main Street, Literati Bookstore. I love Literati and have spent an exorbitant amount of money there since it opened in 2013. Literati carries new books on all manner of subjects and in all genres. I'm particularly fond of their fiction and cookbook sections but have found some of my favorite books in the poetry and history sections as well.
Any book lover will find something to get excited about here. Literati hosts a number of different events and book clubs at their store, and many authors stop here to read on their book tours. If you'll be in Ann Arbor for any length of time, I recommend checking out their events calendar and seeing what's going on while you're here. You can grab drinks or dinner on Main Street and head to Literati for a reading for an evening of true literary pleasure.
Those are my favorite places to go during the summer in Ann Arbor. Some honorable mentions also include Blank Slate Creamery, the University of Michigan Museum of Natural History, and Vault of Midnight Comic Shop. I hope this is helpful if you come through Ann Arbor during your summer travels.
***