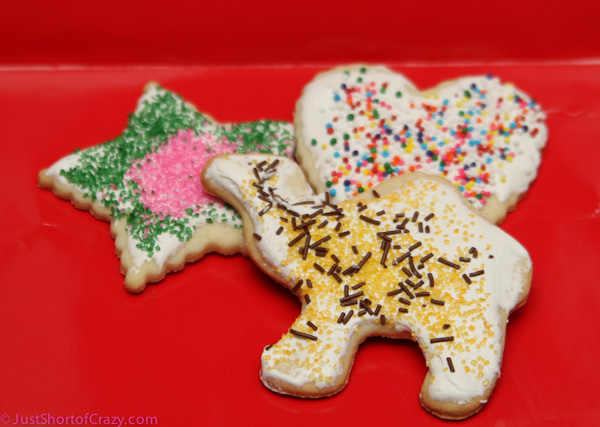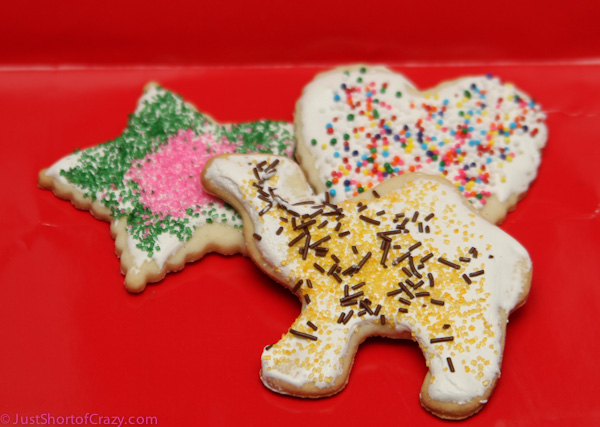 My girlfriend, Theresa, gifted me with these cookies and, more importantly, the recipe for them this holiday. I love that this recipe has been passed down through the family. I don't see this very much anymore and I think its a wonderful tradition. Â Btw, these cookies were absolutely delicious.
I just scanned the Animal Cookies recipe for you. Hope that's ok 😉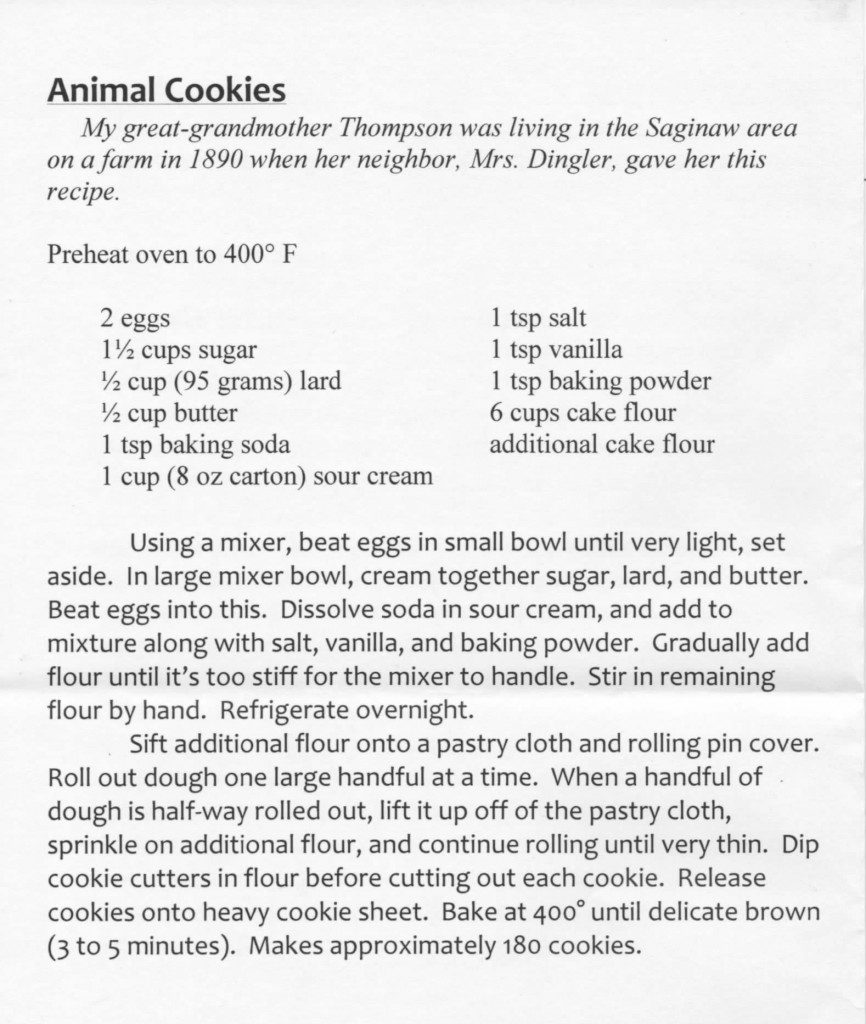 This is the Boiled Frosting recipe for the animal cookies: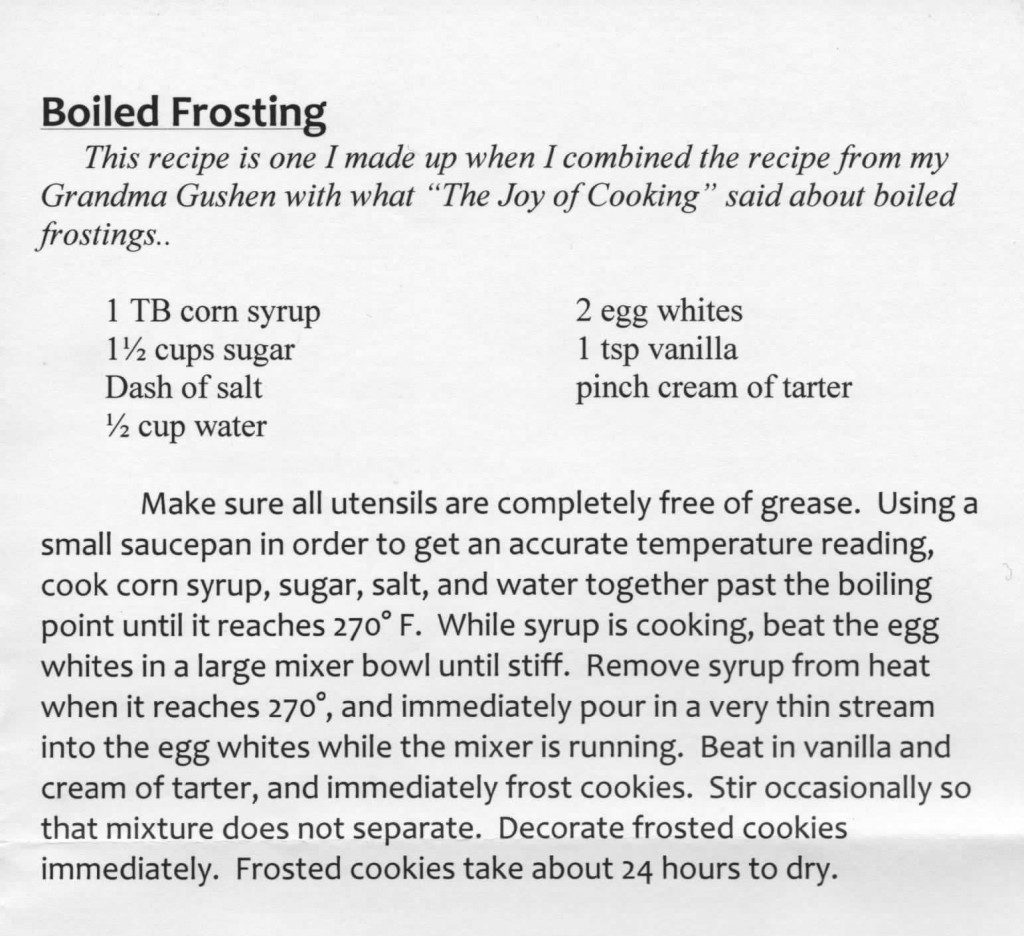 Do you have any family recipes that have been passed down from a great grandparent?