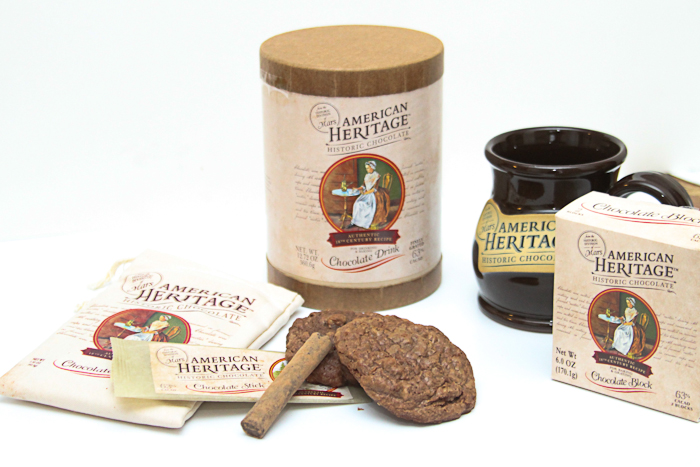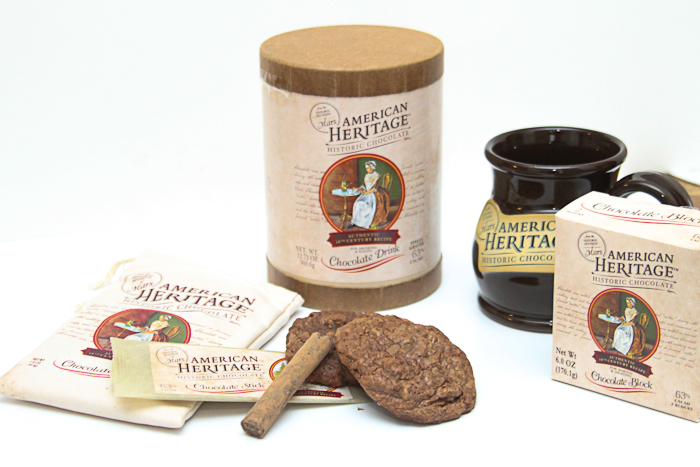 I participated in an Influencer Activation on behalf of Mom Central Consulting for American Heritage Chocolate. I received product samples to facilitate my review and a promotional item as a thank you for participating.
This past summer I traveled through some of the most historic sites in our nation's history. I walked the halls of Monticello, roamed the battlefields of Gettysburg and stopped by Colonial Williamsburg. The history of the area is impressive and I enjoyed exploring and learning about our country.
During my travels I often thought about what life must have been like for people in the 1800's. I thought about daily things: cooking, baking, shopping, city life vs country life, germs, cleanliness, etc. I think one thing we have in common with earlier settlers is our love of chocolate.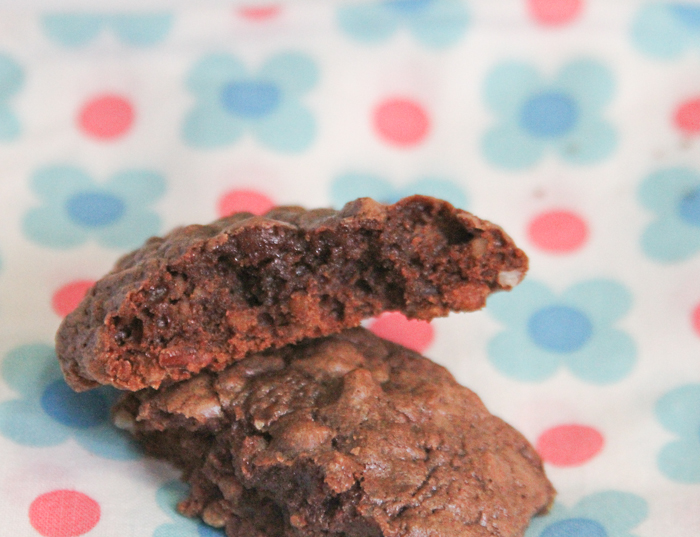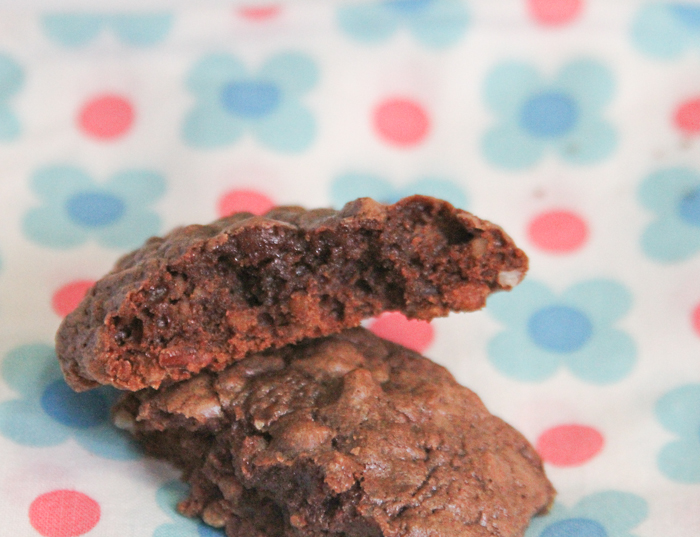 American Heritage Chocolate makes chocolate they way our ancestors enjoyed chocolate. Certified kosher and made with all-natural ingredients and no preservatives. It's created from a recipe dated back to the 1750's and uses honest to goodness spices, including cinnamon, nutmeg, vanilla, orange and red pepper, to make it even better. It's made from 63% cocoa and has a mildy spicy and slightly sweet.
Inspired by my summer of history and being gifted with some American Heritage chocolate I decided to come up with a recipe that could have possibly been made back in the day. I tried to think of an ingredient, besides chocolate, that may have been added to cookies and decided on pecans.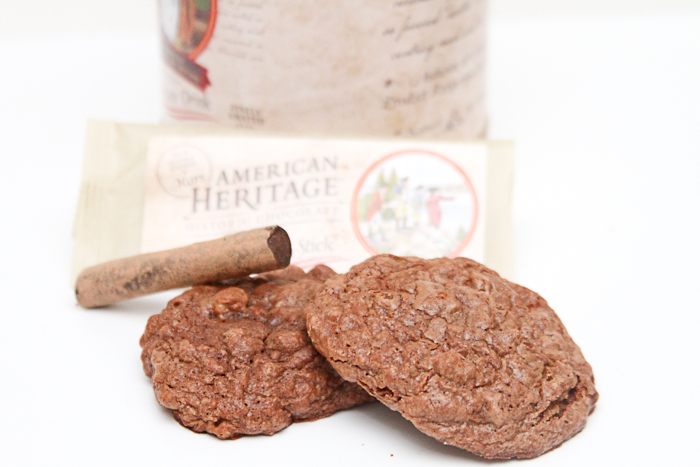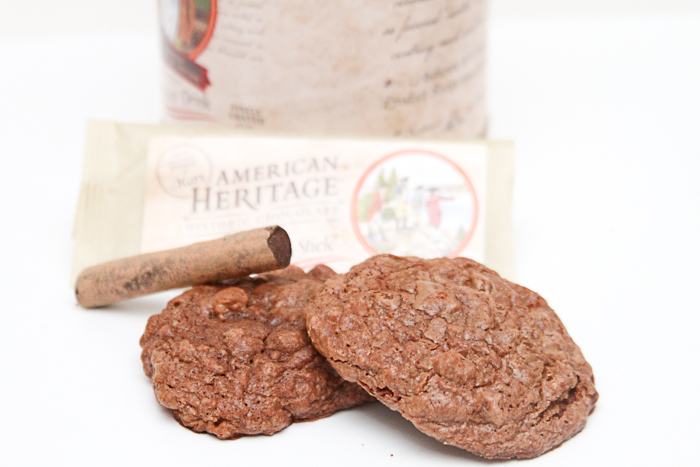 Chocolate Pecan CookiesIngredients
8 ounces American Heritage chocolate block, chopped
1/4 cup butter, softened
3/4 cup packed brown sugar
2 eggs
1 tsp. vanilla
3/4 cup flour
1/4 tsp. Baking Powder
I cup chopped pecans
Pre-heat oven to 350°F.
In a microwave safe bowl melt chocolate on high for 1 minute, stir and microwave another 30 seconds to 1 minute or until chocolate is completely melted. Add butter to chocolate and mix until melted. Add sugar, eggs and vanilla to bowl and mix. Add flour and baking powder mix well and then add in pecans.
Drop heaping spoonfuls of dough onto baking sheets.
Bake 12 minutes or until cookies are done. Let cookies cool on cookie sheet for 1 minute before moving to a wire rack to cool completely.