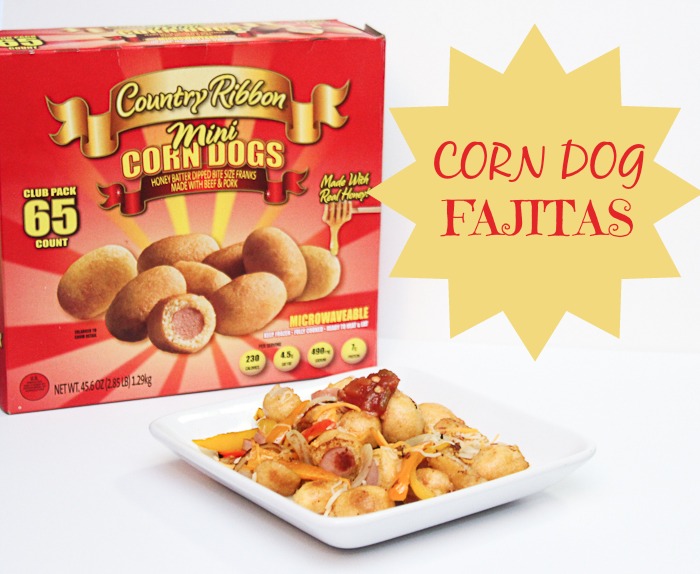 It's that time of year again. The time when we get to pull out the corny, ugly, so ugly it's almost cute, holiday sweaters. Now, I'll admit and tell you that I've never been a victim of receiving an ugly holiday sweater (I'm lucky like that), but I have seen some wild ones. Personally, I want this one and I'm thinking I should order it: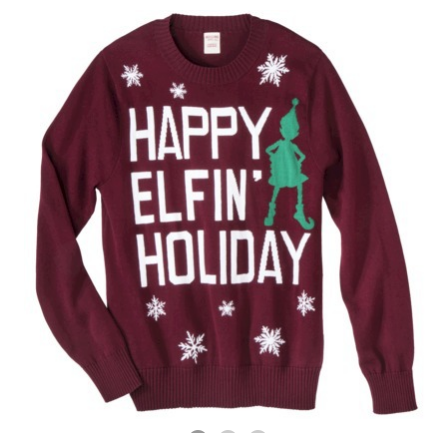 The ugliest sweater I could find in our house is this one. Ugly clothes aren't allowed to stay in the house which is why I need to find a cute ugly holiday sweater (sorry for the pixely image, I had to crop out all the junk around me, must. organize. soon!).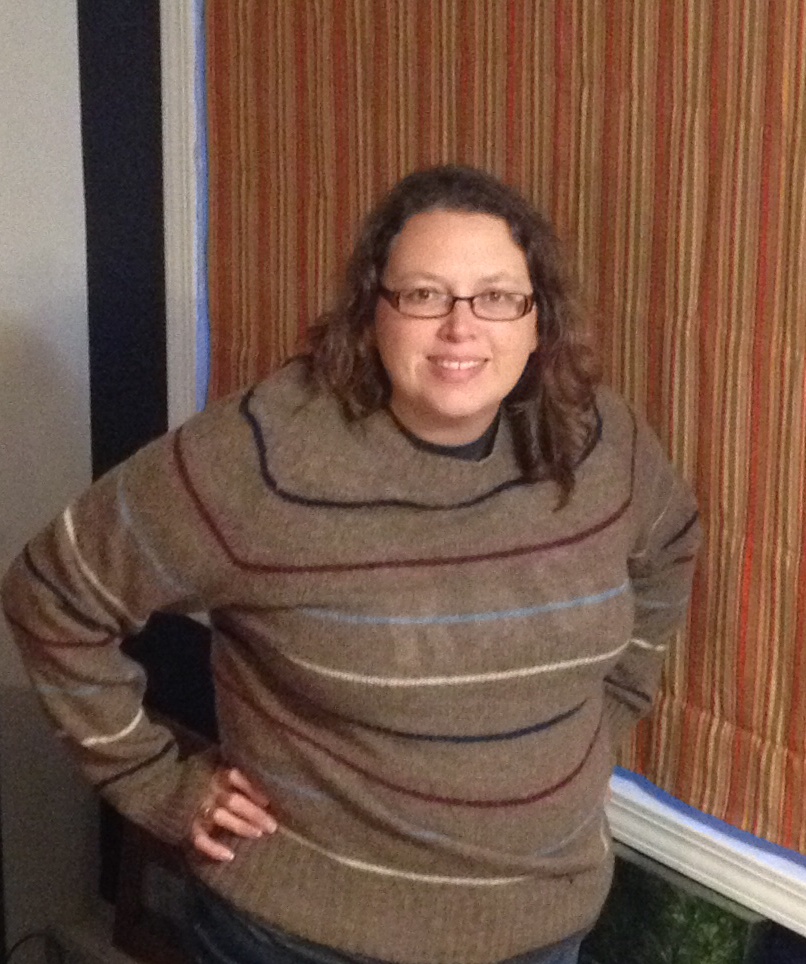 Anyhow, corny sweaters and corn dogs go together well for the holidays especially if you need to throw together a quick meal before heading out the door to the next holiday party.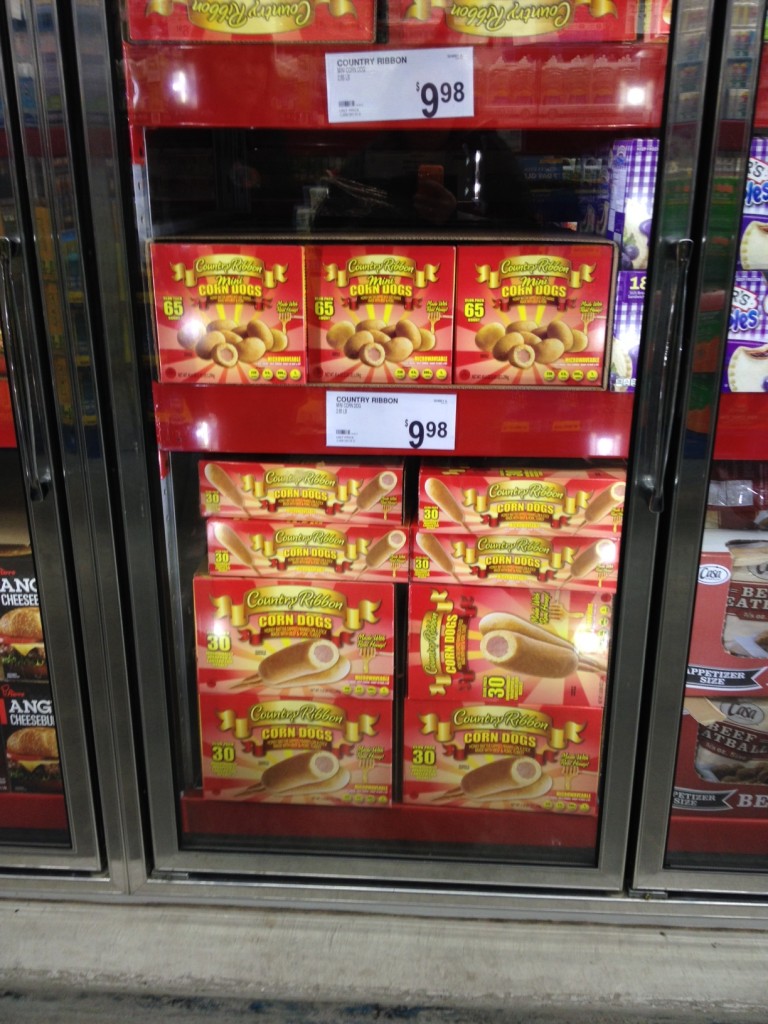 I found Country Ribbon Corn Dogs at Sam's. There are regular sized corn dogs as well, but I thought the minis would be fun to add to recipes, Em agrees.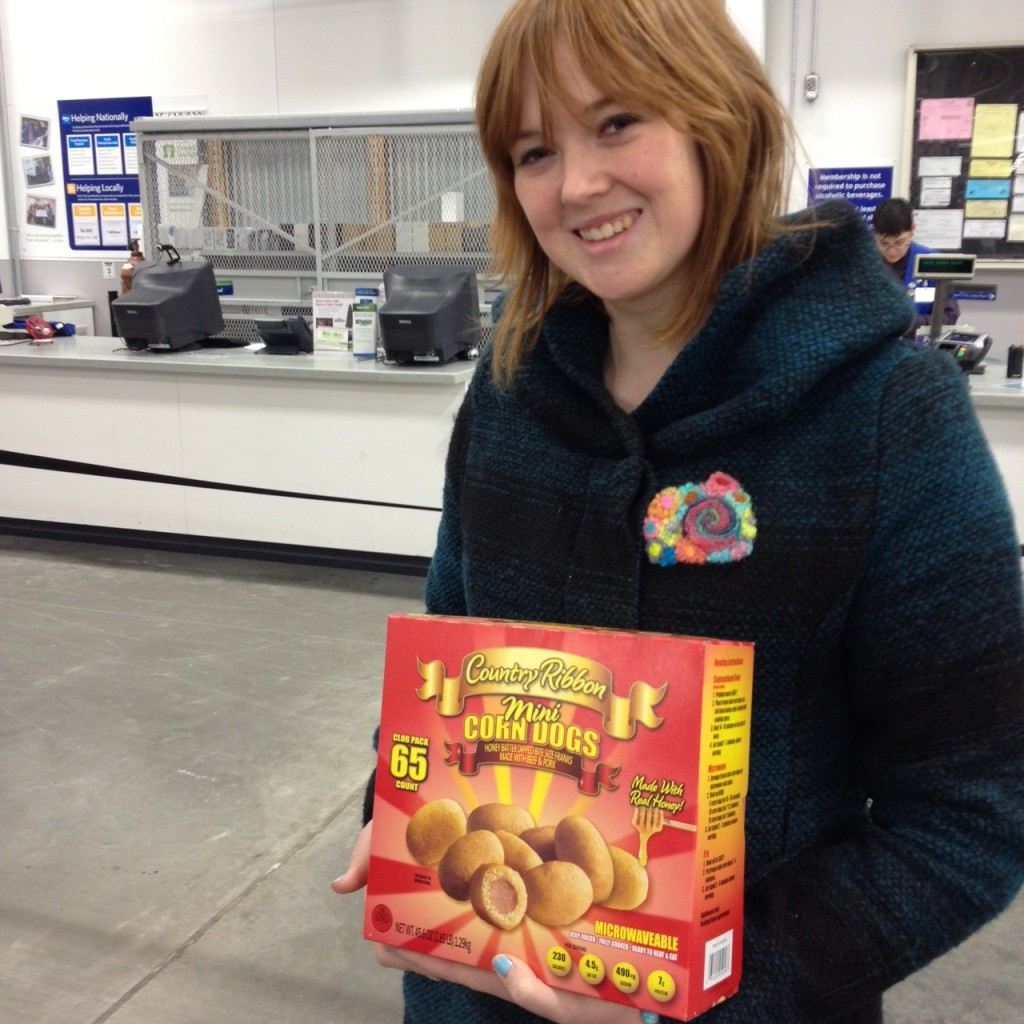 Sam's Club will be hosting in-store demos on December 12th and 13th that you don't want to miss. See if a store near you is participating by clicking here.
I was issued the challenge to come up with a recipe that used corn dogs. I'm always up for a good recipe challenge so after thinking about my options for a couple days I came up with Corn Dog Fajitas. All the tastiness of corn dogs, tossed with some veggies, salsa and cheese and served in a bowl. No tortilla required.
INGREDIENTS (serves 1-2)
6-8 mini corn dogs, thawed and sliced into thirds
3-4 mini peppers, sliced
1/4 of small onion, sliced
Cheese
Salsa

DIRECTIONS
Melt butter in pan over medium heat. Toss corn dogs, peppers, and onions into a pan. Cook until veggies are softened and corn dogs are heated through. Approximately 10-12 minutes.
Serve immediately topped with cheese and salsa.
UGLY SWEATER SHARING CONTEST:
From Dec 9th-13th Tyson will host a Sweater Sharing contest on the Club Tyson Facebook page. They will post up a new image each day and all you have to do is simply like the photo to be entered for a chance to win. The winner will receive an official Get Corny Christmas sweater.