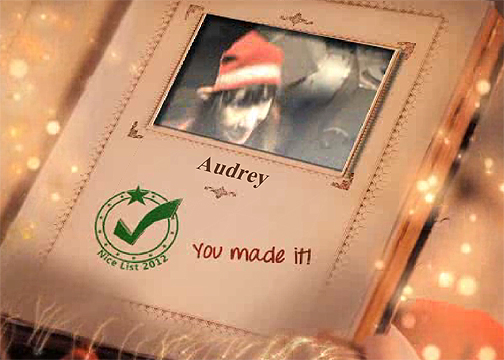 Christmas is a really magical time of the year. Who doesn't want to add a little more magic? Portable North Pole can help you do just that. With Portable North Pole you are able to get personalized letters, videos, and calls from Santa.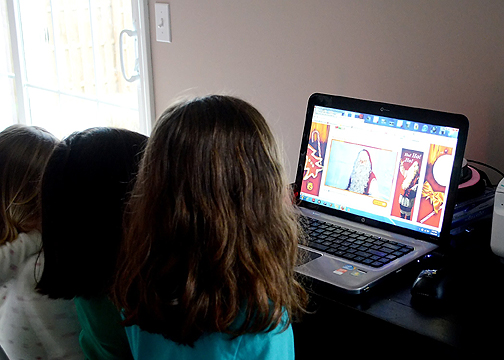 The process of making a personalized video through Portable North Pole from Santa is so very simple. It is easily personalized and surprisingly you can get pretty detailed. You get to include something your child may be working on either at home or school. I, personally, with a house full of picky eaters loved that one of the options was eating what was on your plate! You're also able to include your child's age and where you live. Including a picture of your child is also an option. Within no time you are done making the selections to personalize.
Here's where the real magic begins. After completing the personalization and sending it off I figured that the video would take days to be sent to me. Um no…it literally took a couple minutes and that email with the video link was in my inbox!
Truly magical!!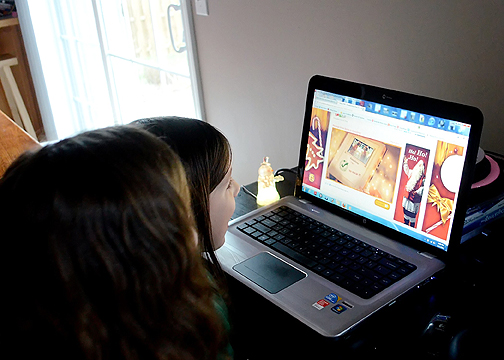 The premium video begins with the elves singing with your child's name. How cool is that? I have to admit I watched the video prior to my kids and I felt like a kid glued to the screen. It is truly amazing how seamless the inclusion of my child's name and particulars was in the video!
My kids were equally enthralled with the video. The looks on their faces when Santa addressed them
was priceless! They also loved seeing themselves in the video and thought it was so neat that Santa had a picture of them. My three year old loved watching the video so much she watched it three times in a row! And oh the squeals of joy to find out they are all on the nice list!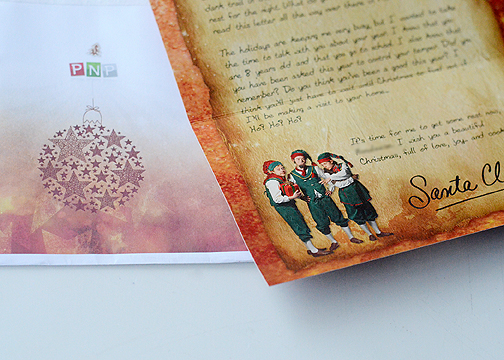 Portable North Pole also offers a personalized letter from Santa. You are able to include up to 10 items personalized and again with your child's picture. We received out letter and were really impressed with the quality of the paper. The envelope and paper are high quality and nice and thick. The images are high quality too and make for a stunning letter. This is not like some of the other personalized letters that I'm sure we've all seen. This will make the most perfect keepsake!
I absolutely loved our experience with Portable North Pole. I would highly recommend Portable North Pole to anyone looking to add some magic to their child's Christmas! They offer many personalized items for purchase but also offer a free standard video that is personalized.
disclaimer-JustShortofCrazy received a free Santa package & gift to facilitate this review. All thoughts & opinions are our own.
Happy Holidays,
Nancy