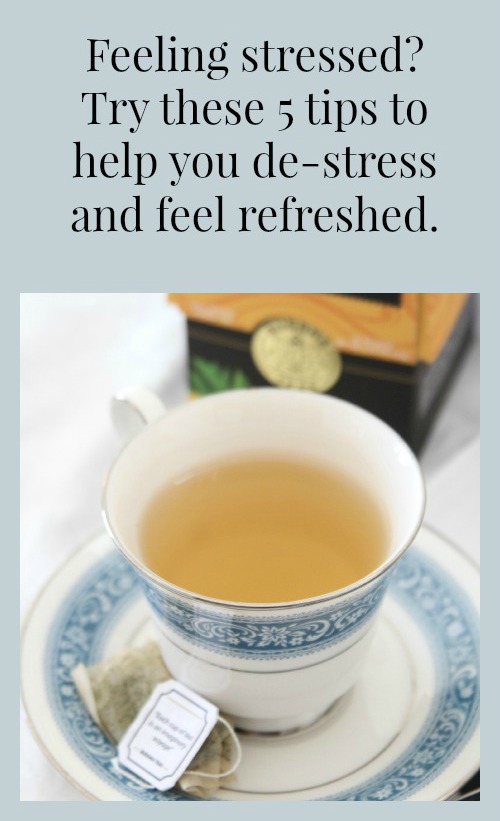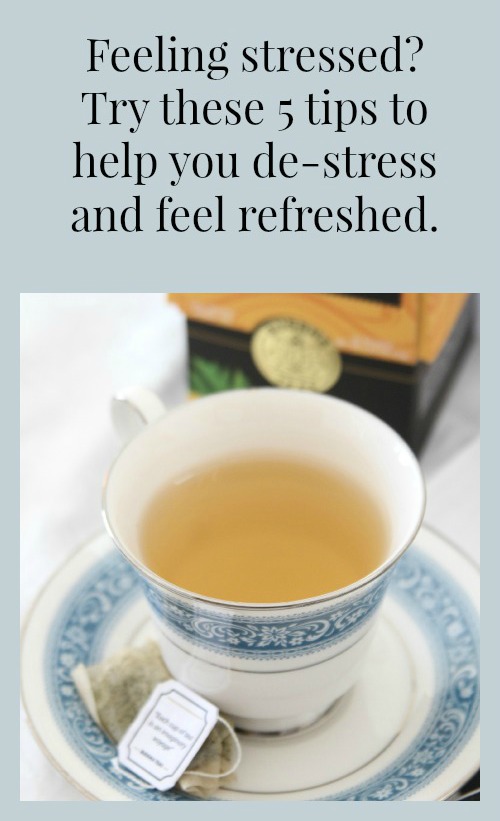 Life is hectic. Work, kids, household, marriage, and finances can all add up and take its toll on stress levels. I should know, the title of the blog is Just Short of Crazy for a reason. I spent years trying to juggle it all without taking care of myself and it wasn't pretty. When I realized that taking care of me was the best way to take care of everything else things got a lot better. If you are feeling stressed and wondering what to do try a few of these tips on a regular basis to help you de-stress and feel refreshed.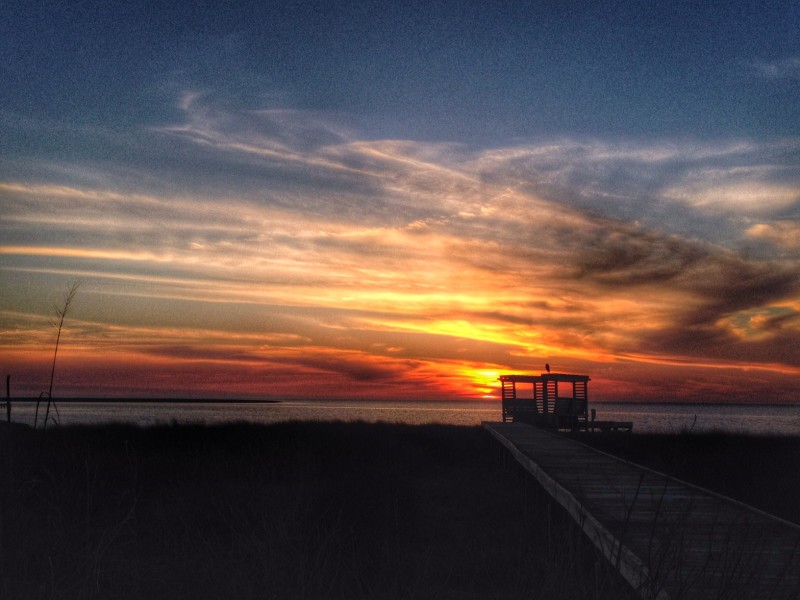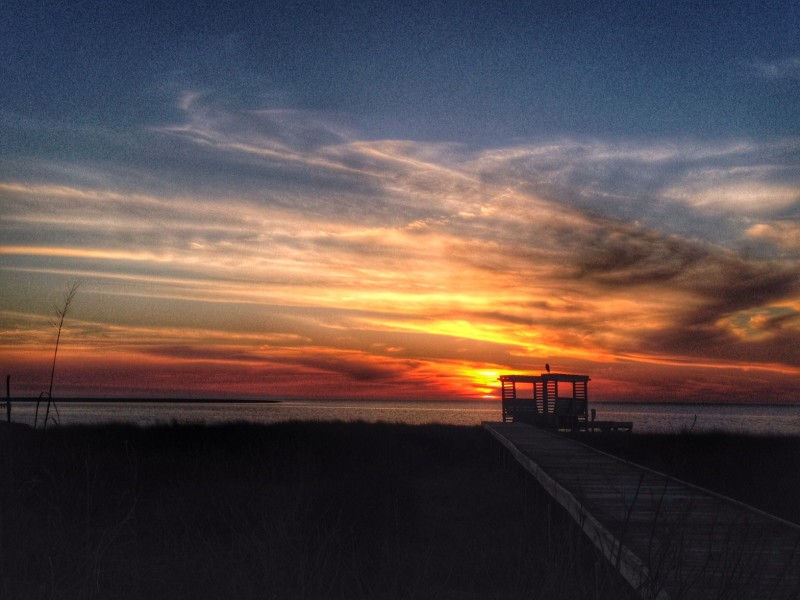 1. Meditate. Take 10 or 15 minutes to clear the mind. Some call it meditating, I call it me time. Find a quiet spot, usually helps if the kids are napping or at school, sit down and get comfy and just breathe. Close your eyes and take a deep breath in and slowly let it out. Try to quiet your mind and release all the tension and stress that has been building up. The goal is to think of absolutely nothing and have a couple of minutes of complete calmness. Now, some days this is easier than others and it takes practice, but I always feel better after taking a few minutes for myself.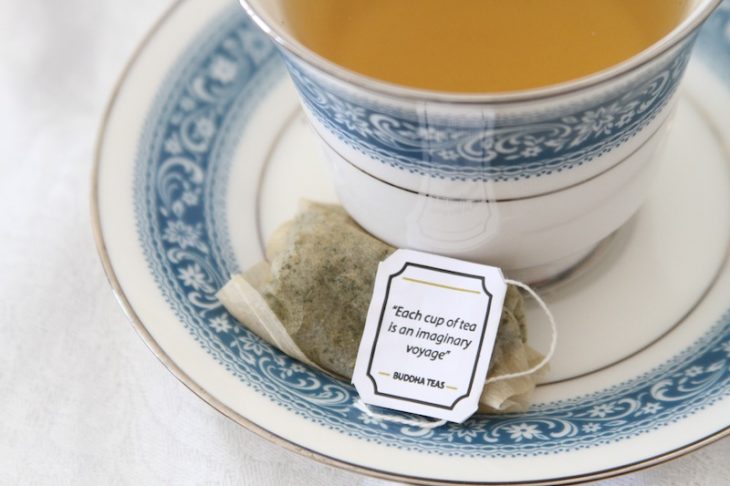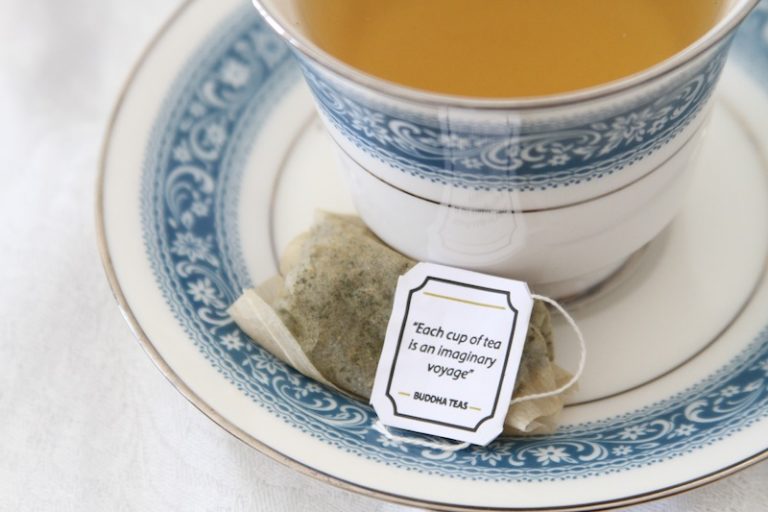 2. Enjoy a cup of herbal tea. I found Buddha Teas and have been loving them. Their whole focus is on instilling inspiration and a peace of mind to those who enjoy herbal teas in their purest form. I find sipping a cup of hot herbal tea before bed helps me relax. I really enjoy Buddha Tea's Papaya Leaf Tea which has zero caffeine and is light and flavorful. I've even started packing it on trips so that I can enjoy a cup of tea each evening in my hotel.
Each bag of tea comes with an inspirational quote on the tea tag as well. "Make Time For Yourself" and "Each Cup of Tea Is An Imaginary Voyage" are two of my favorites. In addition to having the largest selection of teas worldwide, Buddha Teas are also GMO free, no artificial flavors, colors or preservatives, and only use bleach free tea bags.
Buddha Teas has black teas, green teas, specialty teas, and 85 herbal teas. That is a lot of tea and there is sure to be something to please your taste buds. I am going to try the Chakra teas next. They offer a tea for each of the 7 chakras. That is just interesting enough to make me want to give it a go.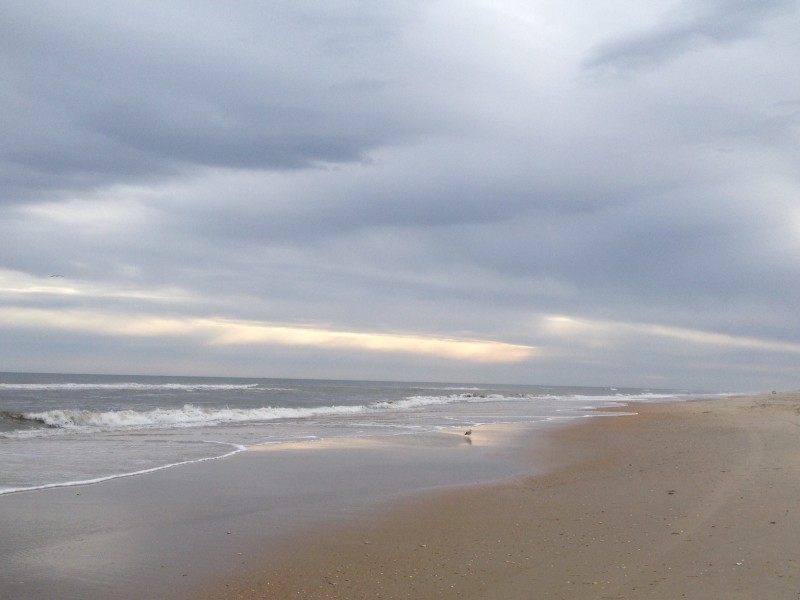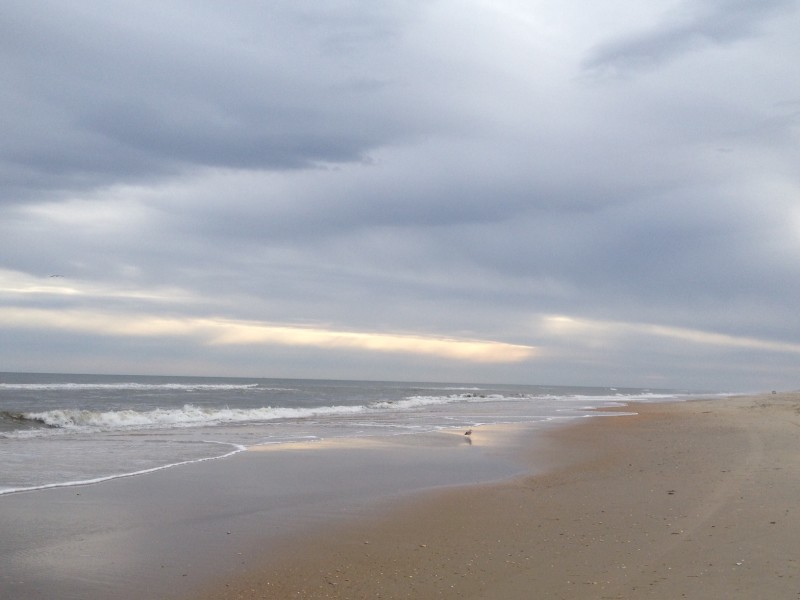 3. Take a walk. Getting outside and moving is a great stress reliever. Even a 5-minute walk is helpful. It can be challenging, especially in the winter, but if you can get outside, breathe some fresh air and clear your mind things usually look better. In the winter I don't go for walks, but I do try to step outside on the deck for a few minutes. A few stretches and, if it's sunny, soaking up a few rays usually help reduce my stress. Trust me, I'm not out there long. I'm not a fan of cold weather and the sub-zero temps in northern Michigan have me running back inside. Summer is a different story and if you can go for a walk on the beach it's even better.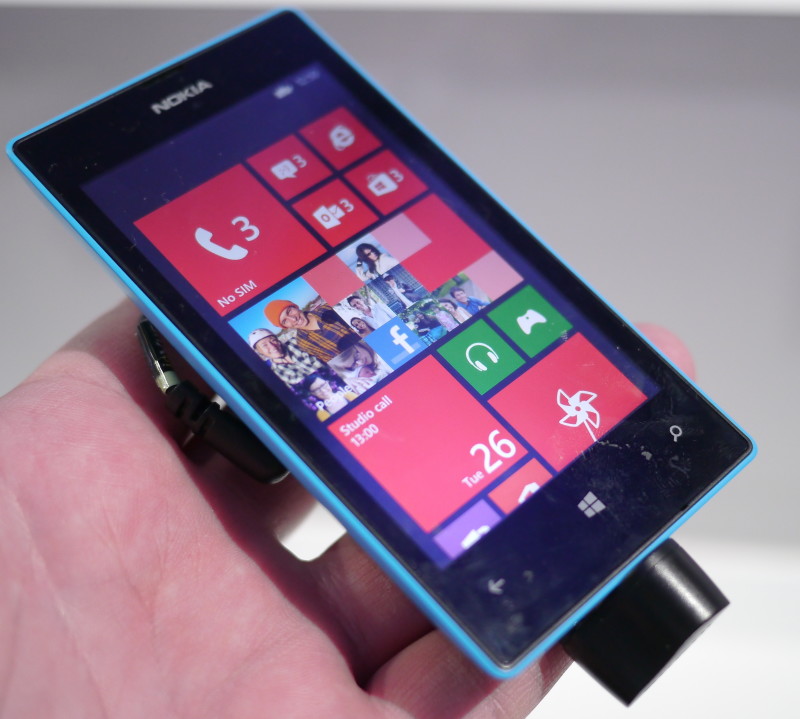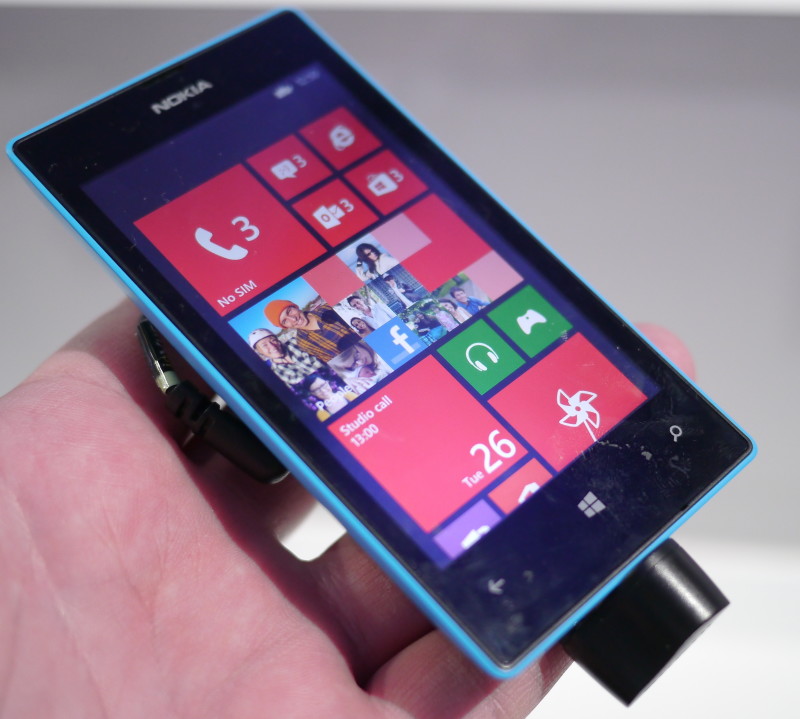 4. Turn off all the gadgets. That's right. TV, phone, computer, tablet, etc. Shut it down and walk away for 30 minutes. Use the time to read a book, wash dishes (for some reason I find washing dishes very relaxing), or play with the kids. 30 minutes away from technology can do wonders for your stress levels.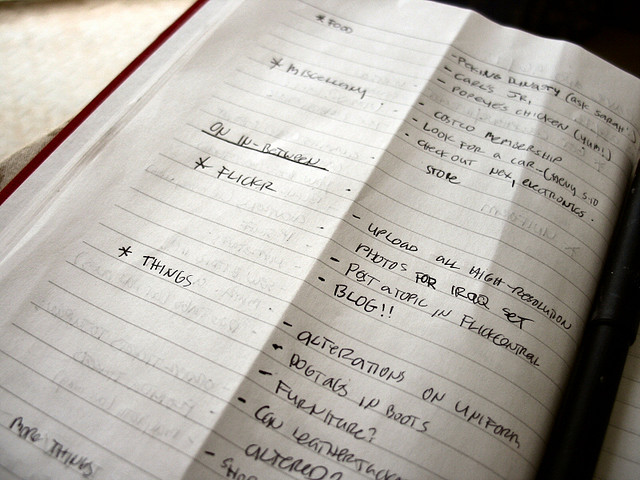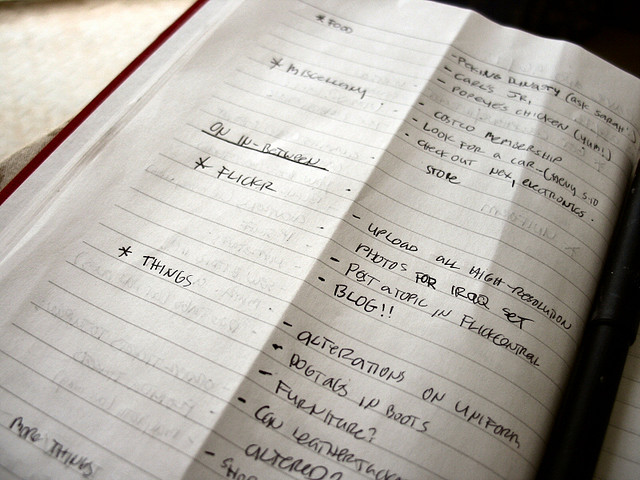 (c)https://www.flickr.com/photos/aheram/409863531/
5. Journal. Take all the issues and problems that are bothering you and write it all down in a journal. Its cathartic getting it off the brain and onto paper. Reading back through the journal can help you find a good solution to issues. Not sure how to start? I found this great article on Everyday Health that shares tips on how to start to journal and what to journal about.
disclosure: this post brought to you by Buddha Teas. all thoughts and opinions are my own.