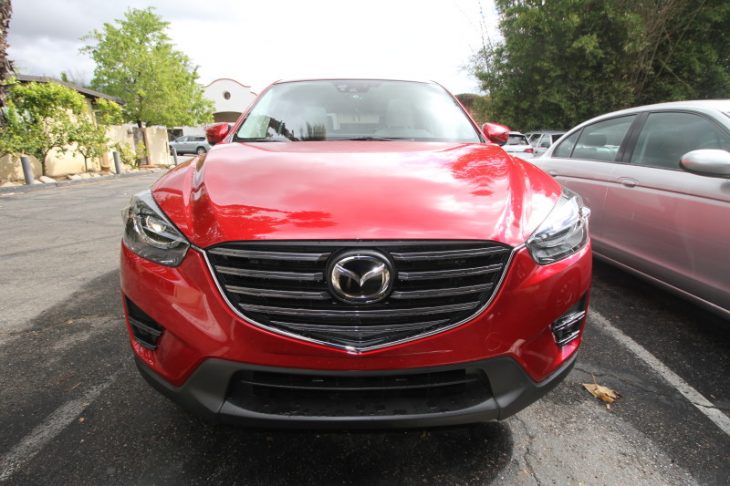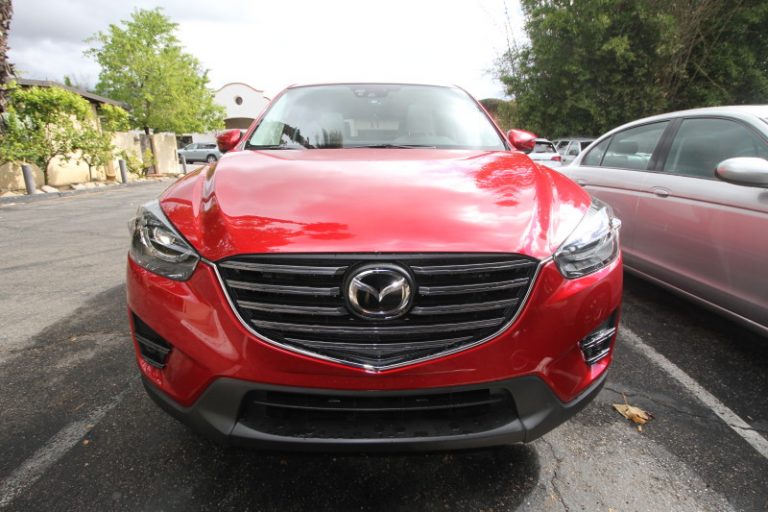 Now that summer break is in session for the kids, finding something for you and your family to do is important. Aside from having fun day trips to the amusement parks, museums, and other cool things in the area, you likely plan at least one family vacation to either start or finish off the summer. If you're looking for cool ideas, why not consider taking a road trip? Being out on the open road with your family can be a great way to bond and experience new things together. If this sounds like a great idea to you, then you're going to need to consider one very important thing before you start packing and planning… which vehicle is most suitable to get you there and back?
Choosing the right vehicle for your family road trip is very important. Since you'll be spending several hours in the vehicle you want to make sure that you've considered all aspects so that your family can be safe and comfortable as they enjoy the ride. Below are just a few suggestions on things to consider as you look for the ideal road trip vehicle.
Budget – One of the first things you want to think about before selecting a vehicle is the budget. While you want to have enough money leftover to enjoy your vacation, the vehicle will likely be a huge chunk of your expenses. The best way to determine a reasonable budget is to first weigh your options as it pertains to selecting a vehicle. Are you going to rent a vehicle? If so, look at the average costs of renting a vehicle and factor it into your budget. If you're planning on taking road trips quite often, then you may prefer financing a vehicle such as an RV. Southeast Financial gives a rundown on the basics of financing recreational vehicles that you can review to get an idea of how much you might end up spending.
Amount of People Traveling – After you've determined a budget, you need to determine which type of car will be best for your family. One way to do this is to determine how many of you will be traveling in the vehicle together. As comfort is a priority when on the road for several hours, you want to make sure that you rent, lease, or buy a vehicle that will give you enough space. If you have a small family, going with something as simple as a 4-door sedan may be enough to get the job done. Larger families might consider getting an SUV, minivan, or RV for the trip. Size is very important and can also determine how much you end up spending on the vehicle.
Distance You're Traveling – How far do you intend to travel on your road trip? Again aligning with the aspect of comfort, you want to make sure that you guys will be content while traveling. If you're going to be traveling for a short distance, then you won't need a vehicle that has tons of features to keep you occupied. However, if you're traveling for ten or more hours than you may want to consider obtaining a vehicle that has conveniences like, DVD players, outlets to plug in electronics, functioning air conditioner, etc. For those traveling for several days, then you may need more accommodations that a RV would supply such as a small kitchen area and resting area.
Driving Comfort – While you want to keep your family in mind when selecting the right vehicle for your road trip, you also want to keep yourself and the other drivers in mind. Driving comfort is extremely important to remaining safe while on the road. When considering the type of vehicle you have to ask yourself whether you'd be comfortable driving it. While you may be comfortable in a sedan, would you be just as comfortable in a large van, truck, or RV? If not, you may want to do one of two things: obtain the vehicle a few days ahead of time so you can practice driving it, or opt for something that is more comfortable for you to drive.
Reliability – Lastly, you want to select a road trip vehicle that is reliable to drive. There are some families that try to save money by utilizing their own vehicle. If this is something you're considering, you'll want to take your vehicle to the mechanic to ensure that your car will make the trip safely. If you intend to lease, finance, purchase, or rent a vehicle for the road trip, then looking at reviews will be the best opportunity for you to determine which vehicles are most reliable while on the road.
So keeping budget, the amount of people, the length of travel, driving comfort, and reliability in mind are necessary for selecting the right vehicle for your road trip. These factors help you to keep your entire family in mind ensuring that they're safe and comfortable along the way. While I wish I could say that choosing the coolest vehicle with all the features would keep your kids calm the whole way there…that's another story for another day.