Thank you Nokia for sponsoring this post. Visit the Nokia Body+ site for more info and start the new year off right!
I think 2018 might go down as the year of numbers. Everything seems to revolve around digits so far this year. Number of books I've read, the number on the scale, cholesterol level, number of words written for a book due to publisher stat, number of consumed daily calories and/or points, number of road trip miles, and on and on it goes. Thinking about all these numbers is a reminder that I need to focus on what is important this year, the numbers that reflect my health. After a nice long heart to heart with myself, I've come up with 5 simple & easy ways to improve overall health.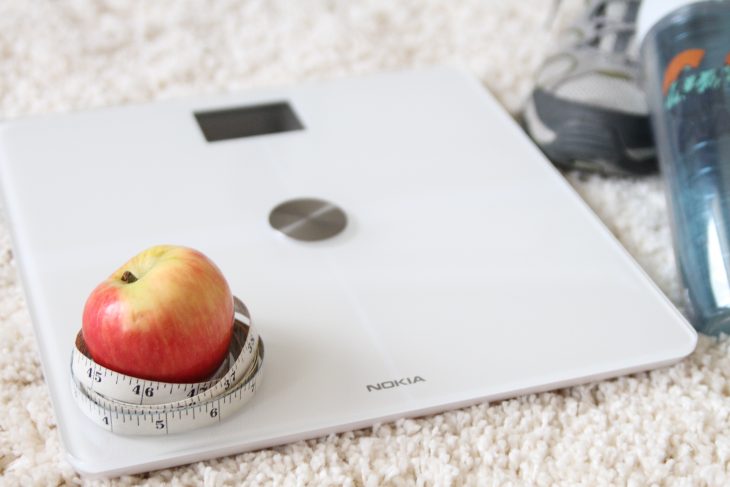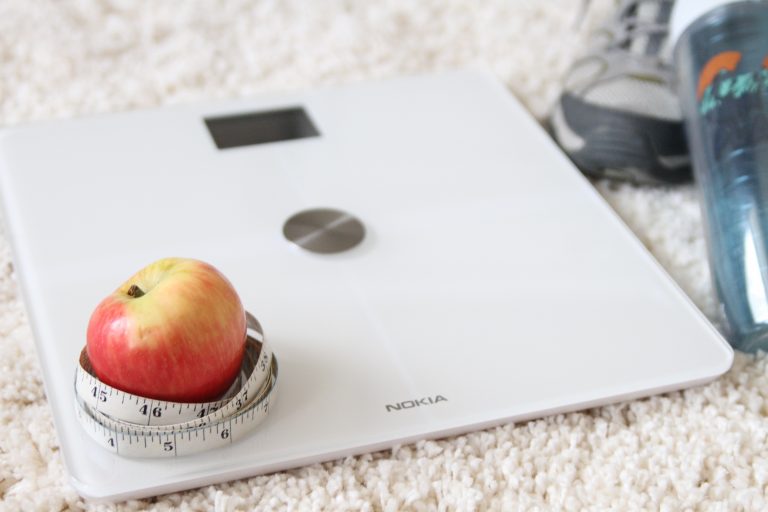 DETERMINE YOUR WHY?
Deciding that you want to get healthier is an easy first step, but coming up with the WHY might be a little more challenging. For some, it might be weight loss, for others, to avoid long-term health issues, for others, feeling better may top their list.
For me, it's a little bit of everything.
I need to lose some of the pounds I packed on from so much travel (i.e. too much great food) and having a sitting job.
Plus, improving my overall health lessens my chances of taking after my parents and dealing with diabetes, high blood pressure and high cholesterol.That is a trifecta I don't want to face.
What it really comes down to though is that I want to feel better. I want to have more energy, be less tired and finally, finally have a healthy eating plan.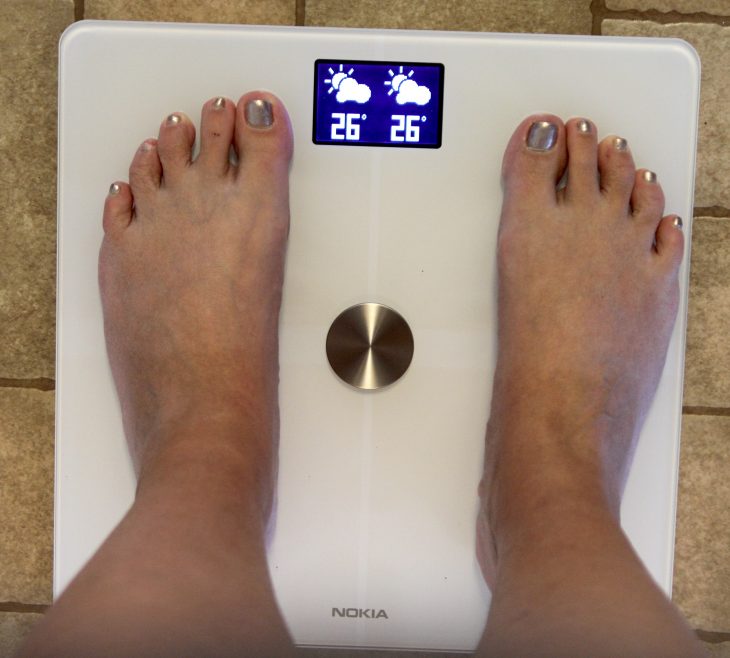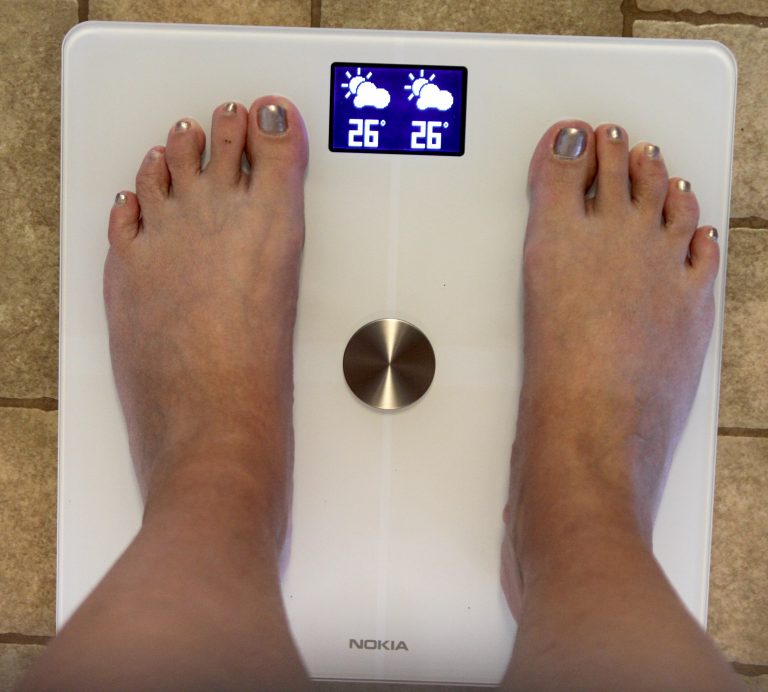 BUY & USE THAT SCALE!
I haven't owned a scale in over a decade. I've always had a very anxiety driven relationship with scales so there came a day that I threw it out and didn't look back.
Looking back that probably wasn't the best decision, but I can't go back, I can only go forward. Enter my brand new Nokia Body+ Composition Wi-Fi Scale.
The time has come for me to have a healthy relationship with a scale and, in turn, have a healthy relationship with my body. I decided on the Nokia Body+ scale because it offers so much more than just my weight.
It also offers body fat and water percentage, muscle and bone mass, weight trends, the local weather and when I use the app, tips and tricks to stay on the healthy road.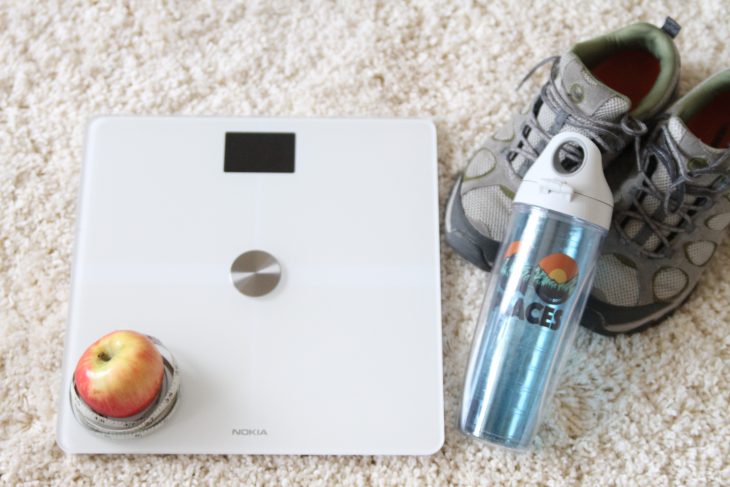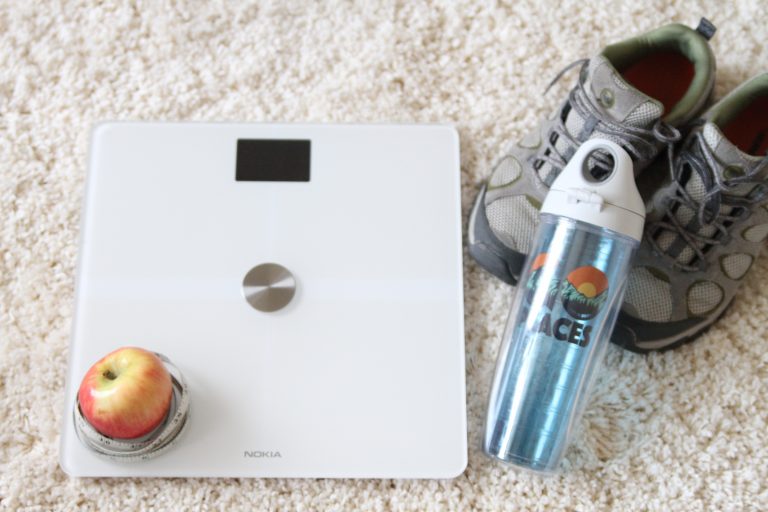 Benefits of a smart scale
The scale syncs to the Nokia Health Mate app on my phone. The app tracks things like my weight, BMI, and fat mass. It can also track my heart rate.
It keeps a history of that health data PLUS it can track my activity and sleep so I can watch for trends and see how to make things better over time.
It also shares tips on how I can make improvements in my life to see better results. Plus, the app will track up to eight people so Alan can use the same app and we can track together.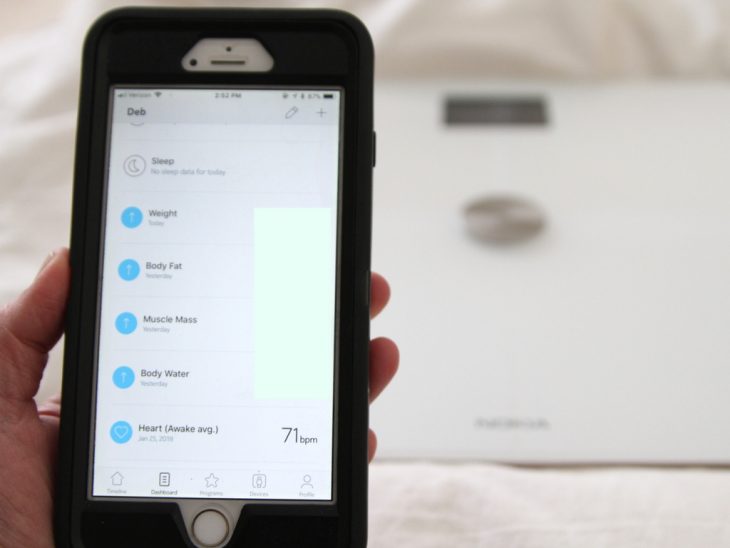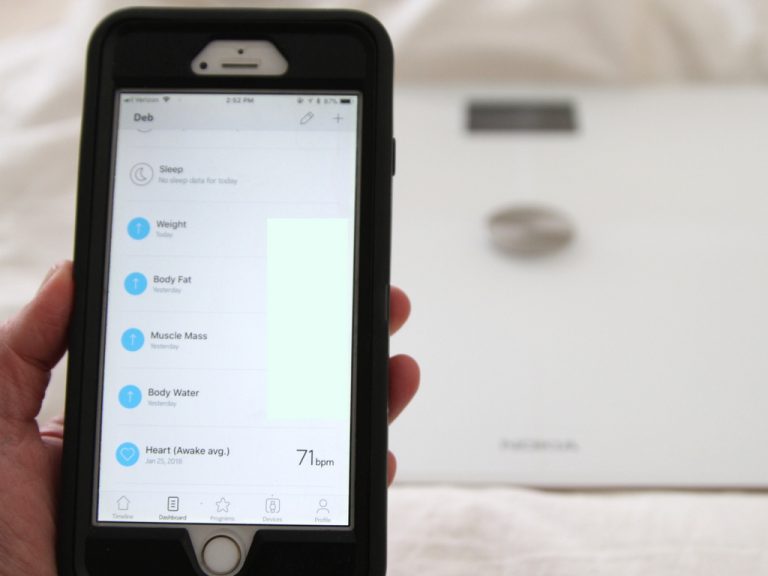 As hard as my scale number is to look at sometimes, it's also nice to see the number decrease. I started this journey to better health the second week of January and I'm already down fifteen pounds. Seeing improvements does make it easier to step on that scale each morning 😉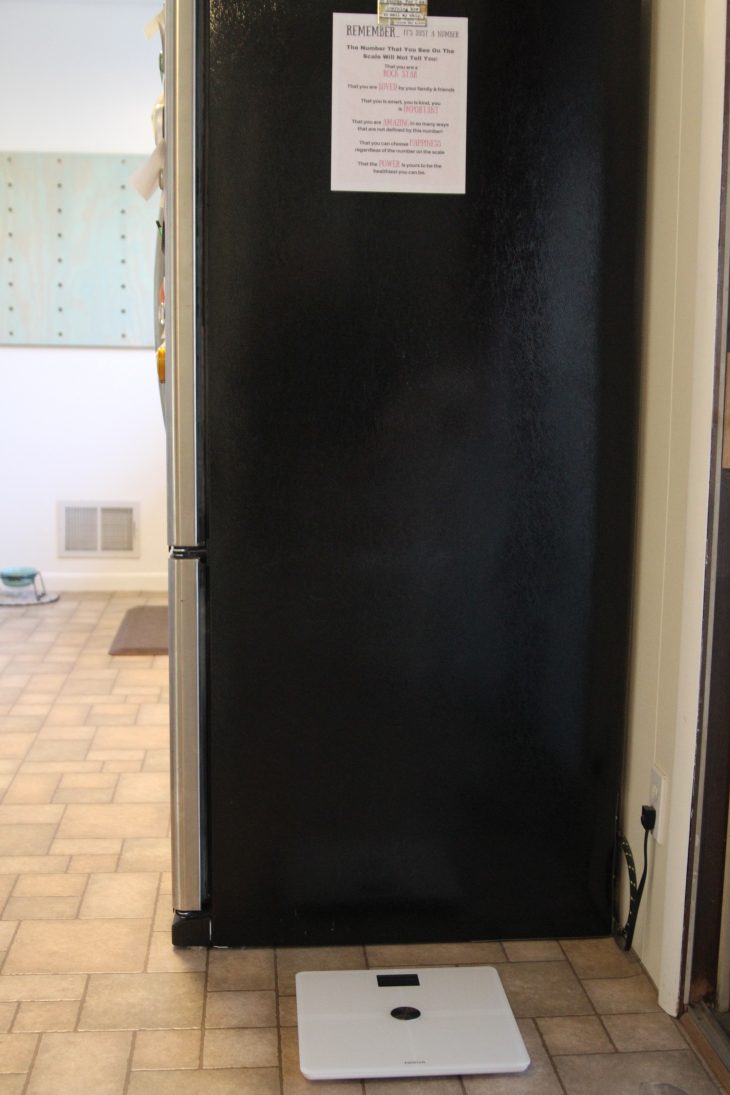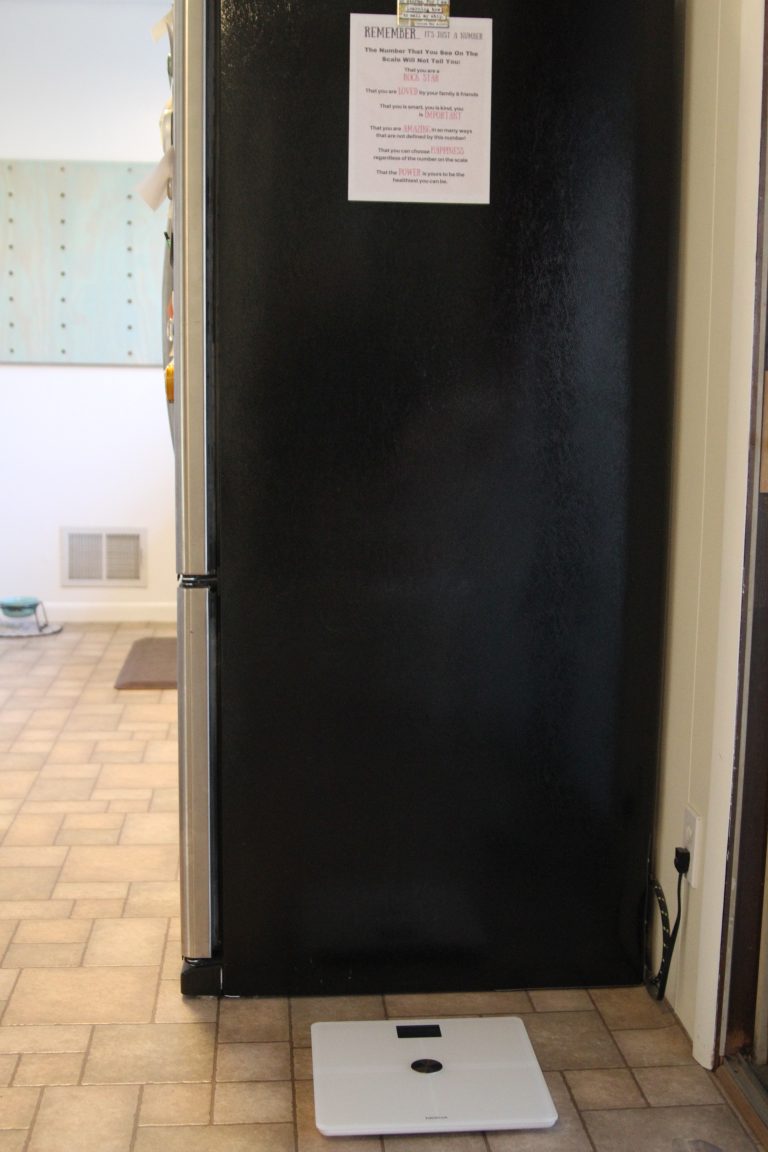 Best place in the house for a scale
I've put my scale right next to the fridge. The Nokia scale is sleek and beautifully designed so it looks lovely next to the fridge in our remodeled kitchen. Having it next to the fridge really makes me think twice before grabbing a not so healthy snack.
If I think I really, really need something I step on the scale and have a nice conversation with myself on how getting healthier is going to be so much better than whatever snack I currently think I want.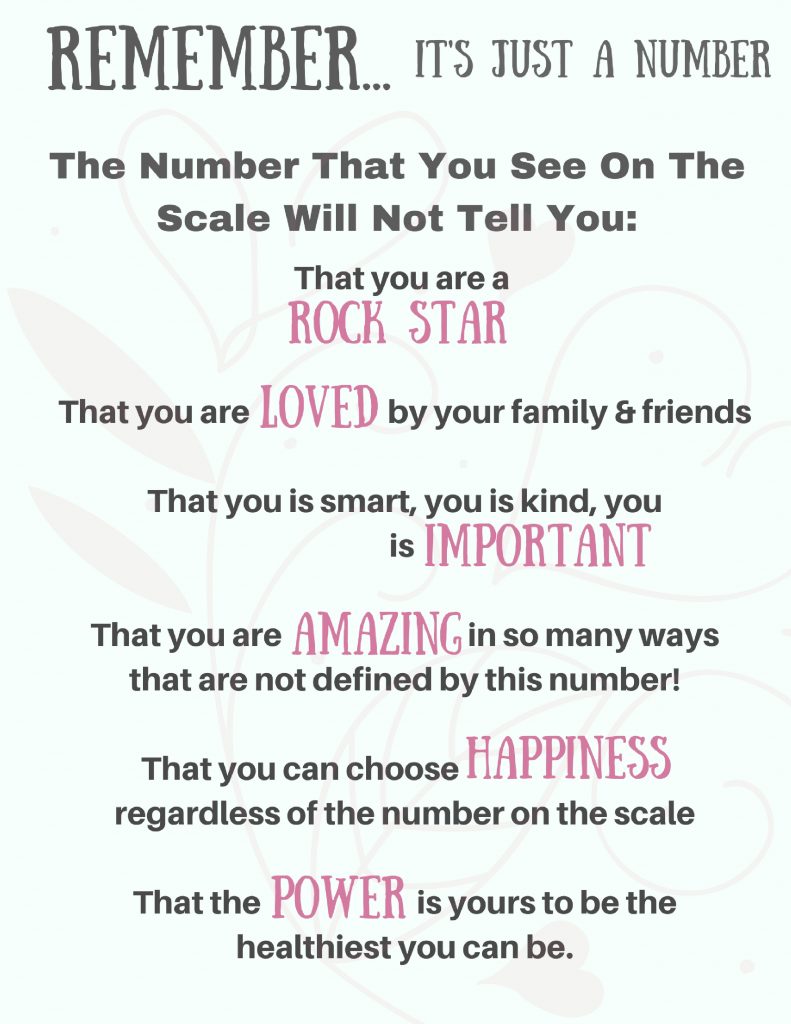 (Get 10% off at the Nokia Health store through December 1, 2018 here with this code: NEWYOU-MEC-304)
Remember….It's Just A Number
I'm weighing myself daily and using that number for data. Not to beat myself up, not to feel bad about myself, but to see where I'm at and what I need to do. It's an incentive to work harder and it's a reminder that hard work pays off. It's easy to get caught up in that number though and I don't want that to happen to you.
You are SO MUCH MORE than the number you see on the scale. Use your number to make sure you are heading in the right direction but don't become obsessed by it.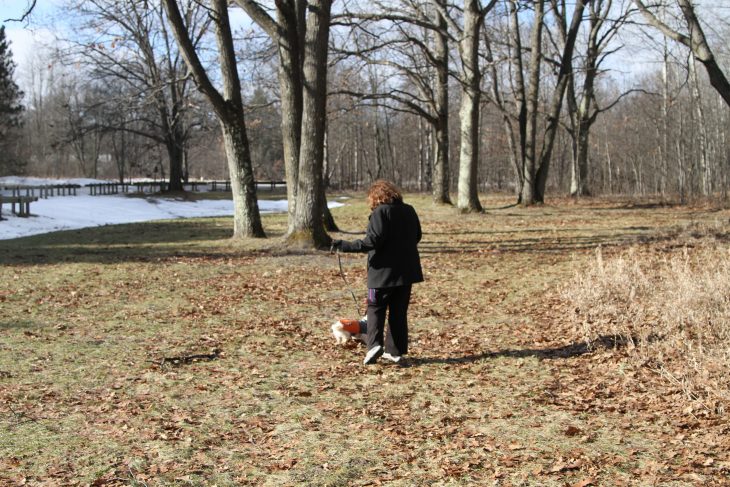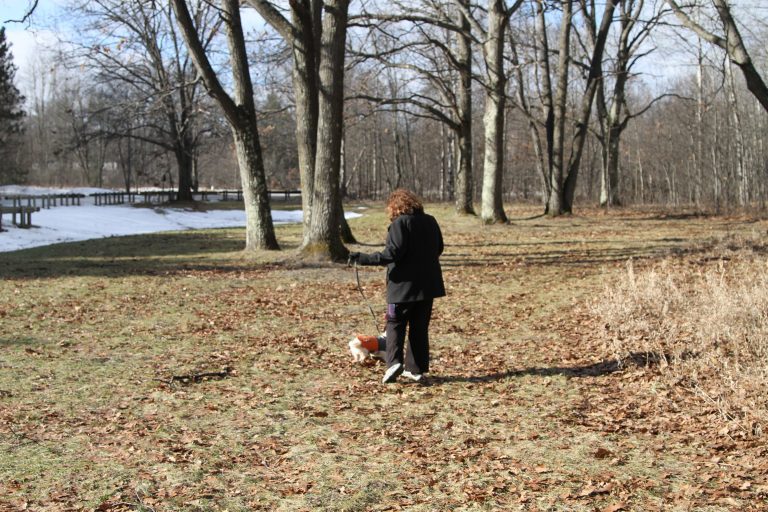 MOVE MORE
I've definitely been lacking in this department. "It's winter", "I'm tired", "I don't want to", all excuses/lies I tell myself. I'm forcing myself to move more. When it's nice I take B.B. and get outside.
When it's not so nice, I'm moving inside by doing yoga, exercise videos, pacing the house (which is tough in a small house) or simply walking up and down the stairs again and again. Whatever it takes to get moving. It really pays off when I step on that scale and see a change, for the better, in the number.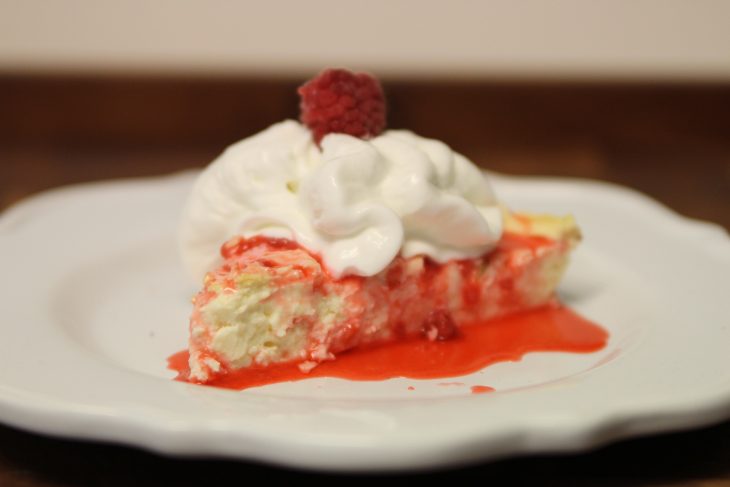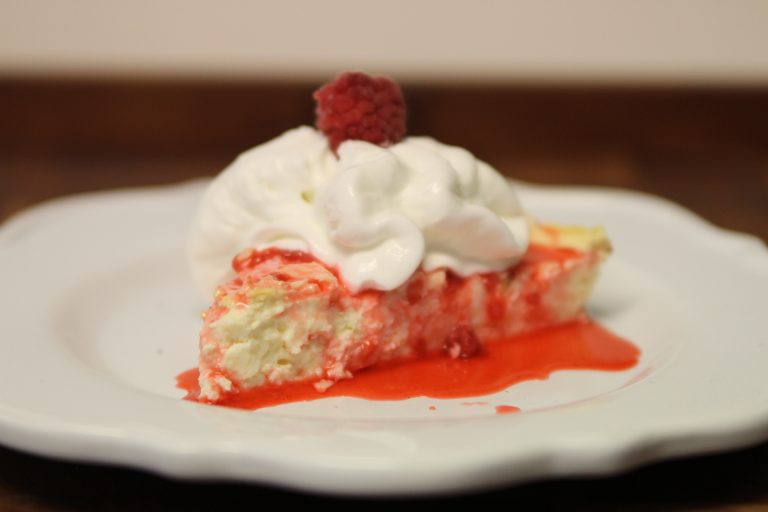 EAT HEALTHIER + DRINK WATER
This is the hard one for me. I know I can't do this part alone so I joined a popular weight loss/weight management program to help get me on the right track. What I'm learning is that eating healthier doesn't have to mean not enjoying the foods I love.
It simply means making better choices and sticking to realistic serving sizes.  In addition to eating healthier, I'm continuing to drink my 8 glasses of water a day. I'm fortunate that I love water so it's very easy to drink my eight. If water isn't really your thing, try flavoring it with a few pieces of cut-up fruit.
Think eating healthier won't be any fun and will be full of bland food? It doesn't have to be at all. Here's an easy way to take something you love and make it healthier. I love cheesecake, but it's packed with fat and calories. Instead, I make this Faux Cheesecake with Smashed Raspberries for a fraction of the calories and fat. This tastes close enough to the real thing that it satisfies my sweet tooth and keeps the number on the scale from going up (YAY!).
Faux Cheesecake with Smashed Raspberries  Recipe
3 cups 0% Fat-Free Plain Greek Yogurt
3 eggs
One small box sugar-free, fat-free cheesecake instant pudding
1 Tablespoon vanilla
½ Tablespoon sugar substitute
Pinch of salt
Raspberries, smashed
Mix together eggs, vanilla, and sugar substitute. Adding pudding mix and yogurt together. Combine the egg mixture and the yogurt mixture together. Mix well and pour into a lightly greased 8" pie or cake pan. Bake at 350 degrees for 30 minutes, cool on the counter and then chill in the refrigerator for two hours. Serves 8. If you are on a popular point system for tracking calories this is 1 point per slice.
To serve, top with smashed raspberries and fat-free whipped topping.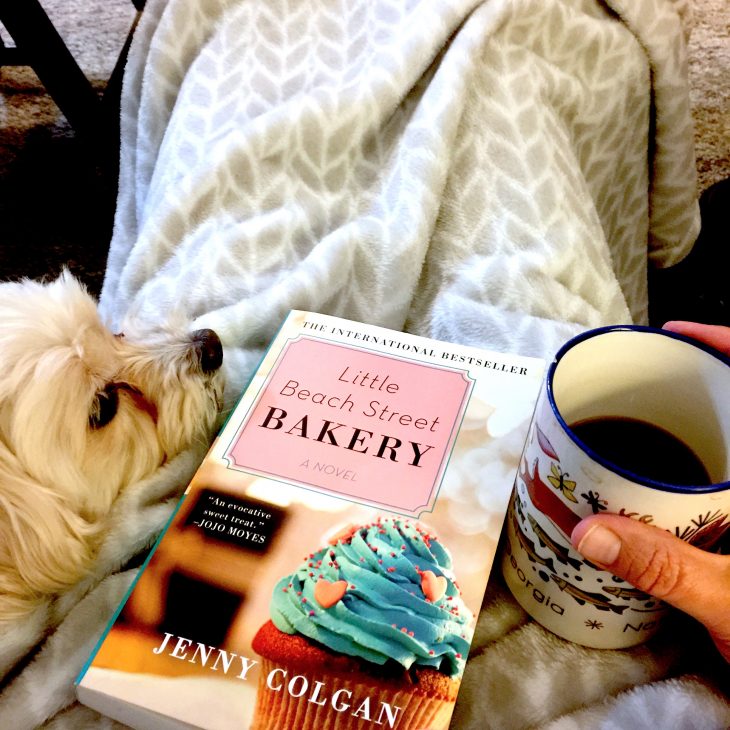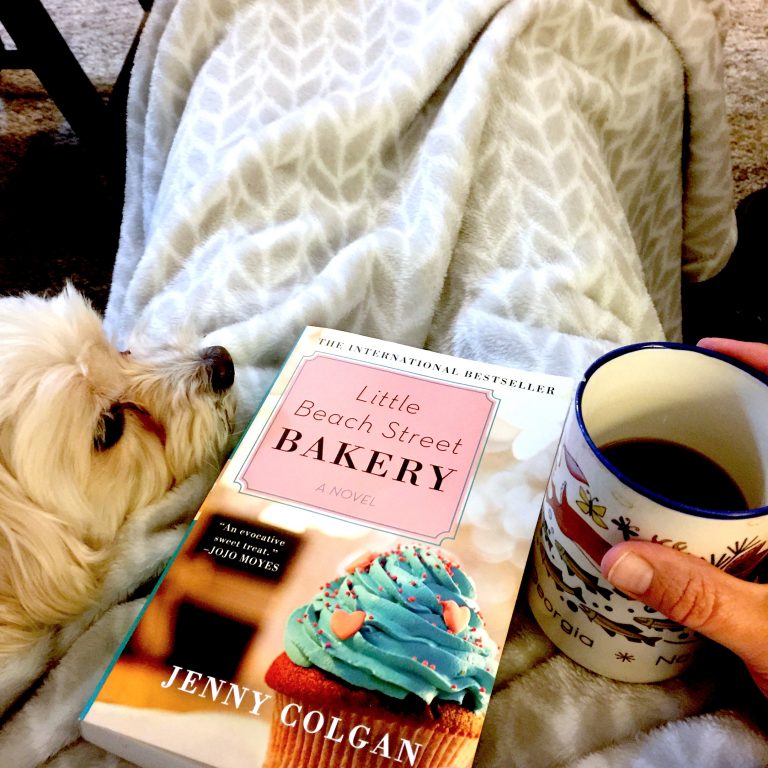 TAKE TIME FOR YOU
Overall well-being means a healthy body and a healthy mind. Taking time for you each day is so important. People would tell me that when the kids were little and I never believed them. Trust me on this, TAKE TIME FOR YOU! Even if it's just five minutes a day to decompress and catch your breath. It's even better if you can take  20 minutes and put your feet up. After taking some you time you'll feel more refreshed and able to tackle the rest of your day.
***Pin 5 Simple & Easy Ways To Improve Overall Well-Being To Pinterest***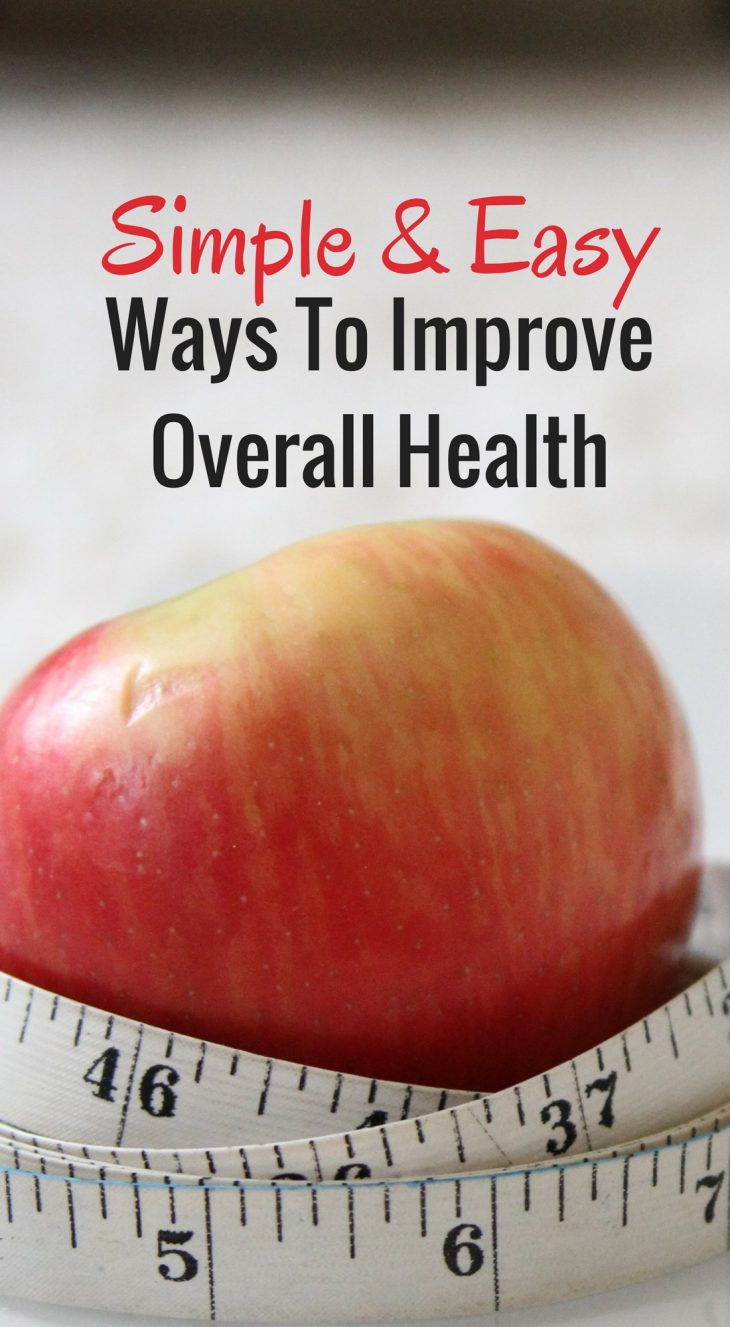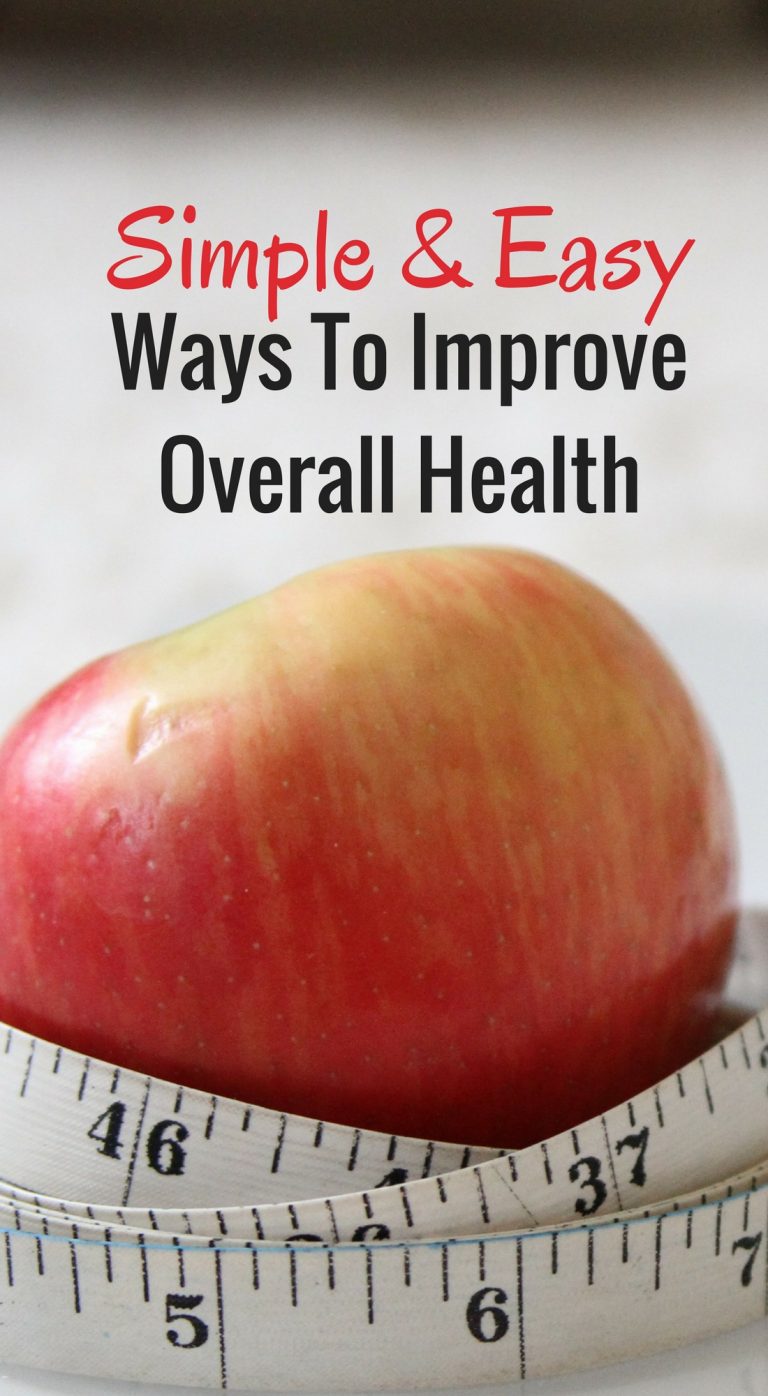 I was selected for this opportunity as a member of CLEVER and the content and opinions expressed here are all my own.