I have found 5 great wines that all cost less than $20 a bottle. I think more and more vinters are finding that the under $20 bottle is a market that the majority of wine drinkers fall in. I know that I never seldom pay more than $20 for a bottle of wine. It's just too expensive to pay more than that. I currently have 3 bottles of wine in the fridge. Average price $10. That's only a $30 investment for some fantastic wine. The under $20 fits into my budget well and the wines taste great!
Three of this week's wines are from Turning Leaf. They have a new line of wines called Refresh. The wines are a little fizzy and completely enjoyable to drink. These wines are great alone or mixed to create cocktails. These bottles have a screw cap so no corkscrew required.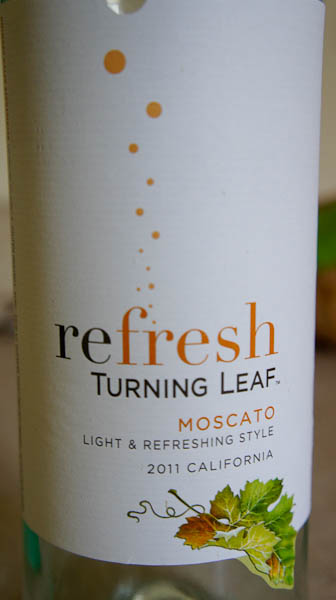 Moscato Refresh by Turning Leaf
MY OPINION: I love Moscato and this wine didn't disappoint. It was light, slightly sweet, and just enough fizz to add a little fun to the wine. This was perfect as an after-dinner glass of wine.
FROM THE VINTER: Lighter in style than traditional still versions. It features aromatic floral notes with a citrus and orange blossom taste. From salsas to wings, the sweeter flavor and cooling fizz will provide a tasty balance to spicy foods. It's also a great match for creamy cheeses, as well as desserts, such as red velvet cake or brownies.
ORIGIN: California
MSRP: $8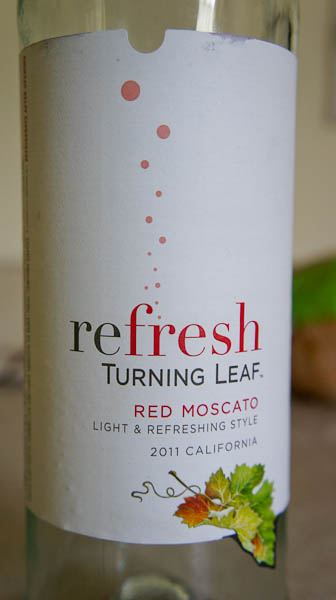 Red Moscato Refresh by Turning Leaf
MY OPINION: I have never tried Red Moscato before so I was eager to see how it tasted. I'm usually not a fan of red wines, but I was willing to give this a try. This was amazing. Fruity, crisp, just a few bubbles, and oh so very delicious! My friends and I finished this bottle and wanted more. This will definitely be a bottle I buy again.
FROM THE VINTER: Try pairing this wine with burgers or hot dogs fresh off the grill. The red fruit notes, refreshing fizz and crisp finish offers everything you love in red wine, but in an even more refreshing sip than a traditional still wine or even a beer or a cocktail. The Red Moscato offers peach and floral notes with layers of fresh red fruits and a crisp finish.
ORIGIN: California
MSRP: $8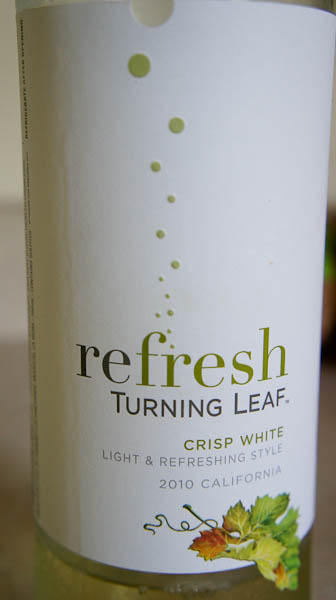 Crisp White Refresh by Turning Leaf
MY OPINION: Not as sweet as the other two so if you prefer a more crisp wine this is the one for you. Perfect for hot summer days.
FROM THE VINTER: This crisp wine is filled with the flavor of ripe golden delicious apples and lemon citrus. From salads to roast or fried chickens, this versatile wine pairs well with a variety of savory foods.
ORIGIN: California
MSRP: $8
The next two wines are from one of the countries at the top of my bucket list: ITALY. Yes, I have an obsession with all things Italian and one day I will have the opportunity to visit and drink wines at vineyards all across the country. Until then, I will continue to search out the best Italian wines to enjoy in my own backyard. I'm thrilled that these wines use a cork (there is nothing like the sound of a cork being removed from a bottle of wine–one of the best sounds in the world…lol) so a corkscrew will be required.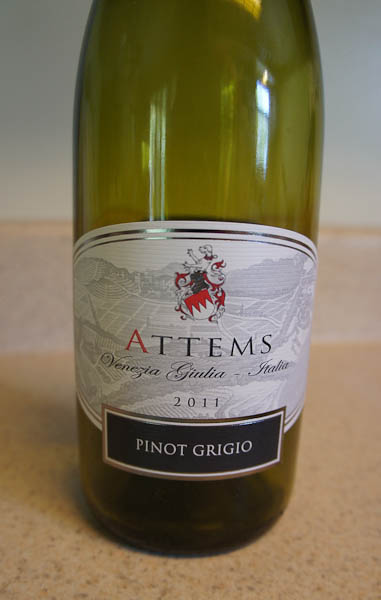 MY OPINION: This Pinot Grigio made me very happy. It's a beautiful color, smells like the tropics, and tastes crisp with a nice finish. I served it during a party and all the guests enjoyed the wine. I could have easily served a second bottle. This is a wine that will be added to my purchase again list.
FROM THE VINTER: The appearance is that light, copper-tinged yellow-gold classic to the pinot grigio variety. Ripe tropical fruit adorns, the nose, complemented by ripe apple and pear and enriched by refined hints of hawthorn and acacia blossom. A crisp acidity animates remarkable tasty fruit on the palate, and the wine displays a fine overall balance. Serve with roast poultry and rabbit, even lamb, grills, stuffed meat dishes.
ORIGIN: Italy
MSRP: $16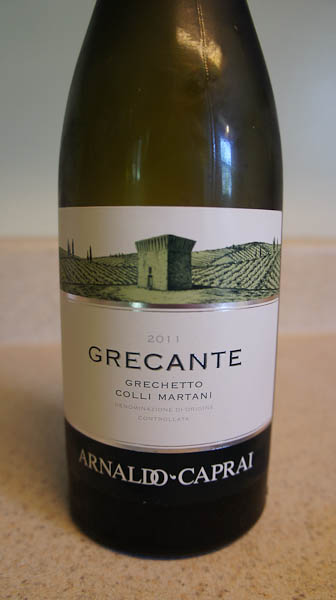 Arnaldo~Caprai Grecante Grechetto dei Colli Martani
MY OPINION: Nice crisp smooth wine with a slight acidic bite on the back of the tongue. This is perfect to pair with a salad or poultry dish or to just enjoy as an afternoon break. Once again, a wine from Italy and well worth the purchase.
FROM THE VINTER: Intense yellow straw with green tinges, floral notes, intensely fruity and delicate.
ORIGIN: Italy
MSRP$: 19
disclaimer: samples were provided to facilitate this review