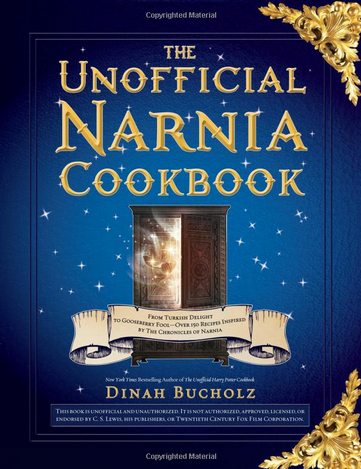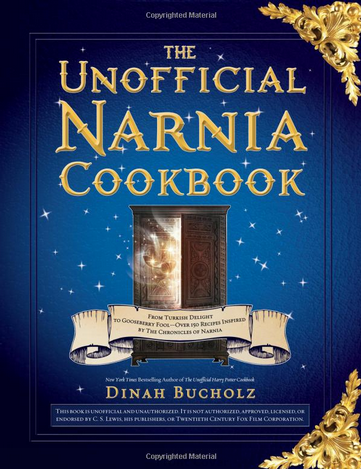 Only $14.39 at Amazon
I remember my Mom reading the Chronicles of Narnia to me when I was a child. I have carried my love of those stories with  me and read them to my kids when they were young. I was thrilled to stumble across The Unofficial Narnia Cookbook. Flipping through the pages of this books is a walk through the pages of Narnia all over again. The recipes reflect the stories and I want to spend days just cooking my way through this book.
The book is broken into chapters with a short reference to the Chronicles of Narnia book that they recipes are referring to. ((swoon)) A lot of the recipes also come with a fun description or tips for creating the recipe. Â For example Julienne Soup (pg 105) reads "Julienne soup is named after the style of cutting the vegetables that go into it. To julienne a vegetable means to cut it into long, thin strips, a rather painstaking task, I must admit, but with very pretty results. A mandoline with a julienne balde will make the job easier."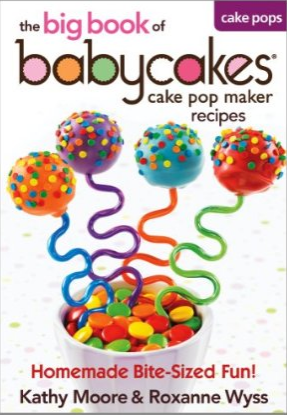 Only $15.96 at Amazon
When I hosted my sisters baby shower earlier this year I bought a cake pop maker and made cake pops for the event. That little gadget has been sitting in the closet ever since. Enter The Big Book of Babycakes® Cake Pop Maker Recipes and an entire new world of cooking via the cake pop maker has entered my little world.
The book includes dozens of step-by-step color photos and provides detailed instructions on how to make creative, fun and tasty food with the cake pop maker.
Seriously, buy this book and dust that cake pop maker off. In addition to cake pops you'll be whipping up doughnuts, cookie bites, breakfast bites (this is a great brunch idea), muffins and savory bites. In addition to the great food recipes there is an entire section on Creative Gifts & Centerpieces. Personally, I can't wait to try the Bacon Cheese Buttons (pg 156). Anything with bacon has to be good right?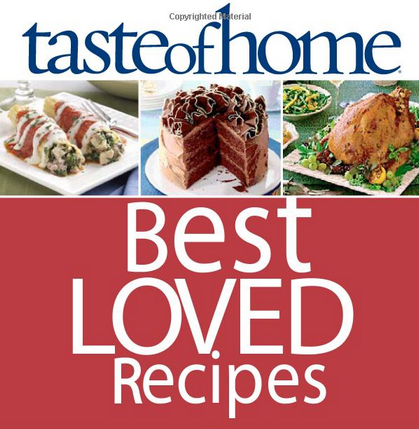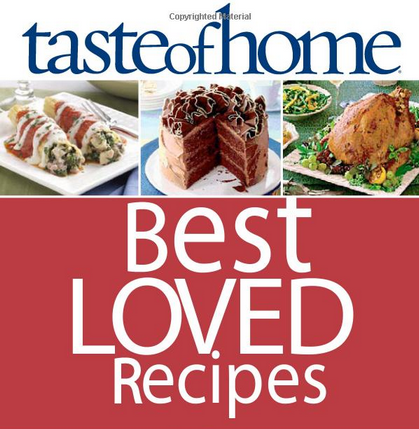 Amazon price: $19.22
So many awesome and tasty recipes in the Taste of Home Best Loved Recipes cookbook. Â This book contains almost 1500 recipes submitted by Taste of Home readers. These are the recipes that are requested time and time again, hence the Best Loved title.
The book is divided into specific categories: appetizers, beef, beverages, breakfast, cooking for one or two, grand -prize winners, mom made it best, potluck picks, and sides to name just a few. I like that the categories are very specific so I can turn to the chapter that precisely fits what I need to find.
There are color images of a handful of the recipes as well which I really enjoy. This is a thick cookbook that is well over 800 pages long. If you are in need of a specific recipe I bet the Taste of Home cookbook will be able to help you out. I'm looking forward to trying a variety of recipes from this book.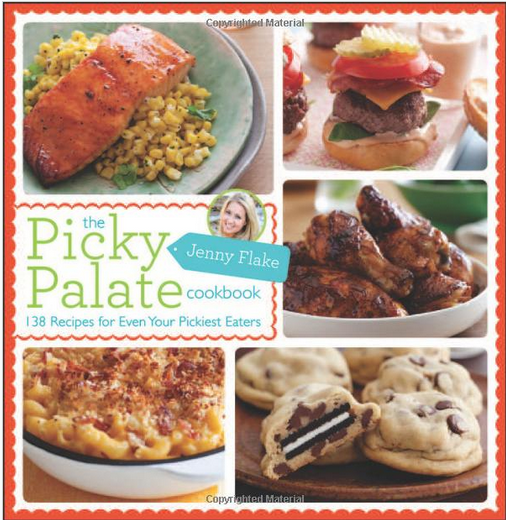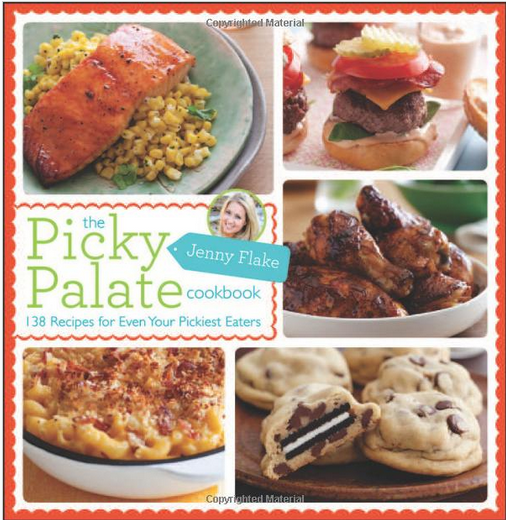 $13.59 at Amazon
Emma bought me this cookbook for my birthday. She was scrolling through Amazon and fell in love with the cover of this book so this is the one she bought for me. Personally, I think those oreo wrapped chocolate chip cookies may have been the winning photo.
I'm not a picky eater, but Em can be so I figure that may have played a part in it as well. Reading through the cookbook I found lots of enticing recipes that really are perfect for picky and non-picky eaters. I made the Baked Hash Brown, Bacon, and Cheddar Omelets (with a bit of a twist…made in a casserole dish instead of individual dishes) for breakfast on Thanksgiving morning and it was a hit.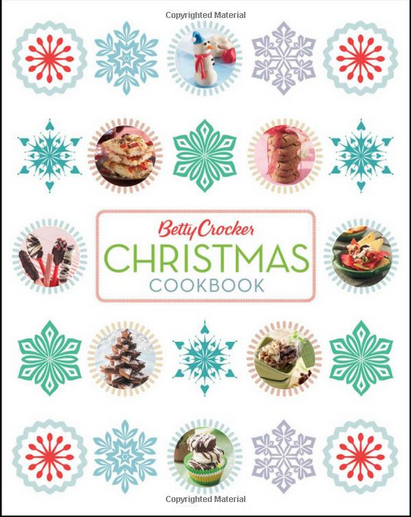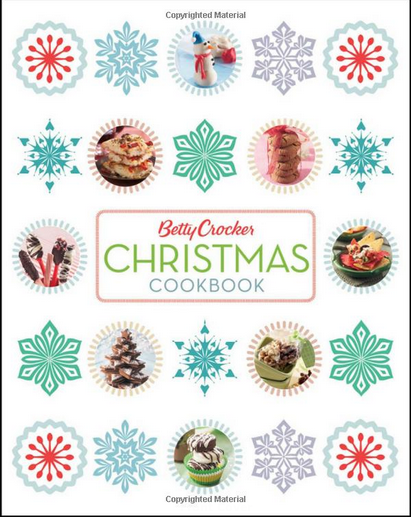 This list just wouldn't be complete without a Christmas cookbook and Betty Crocker has been the standard in cookbooks for a long time. When I had my bridal shower (forever ago) I received a Betty Crocker cookbook and still use it to this day.
Betty Crocker always has solid, traditional recipes that stand the test of time. The Christmas cookbook includes recipes for appetizers, dinner, breads, desserts, and a section of gifts to give. This will make the perfect addition to your favorite chef's cookbook library.
Affiliate links are included to support this blog and to help keep BB in kibble. We both thank you.