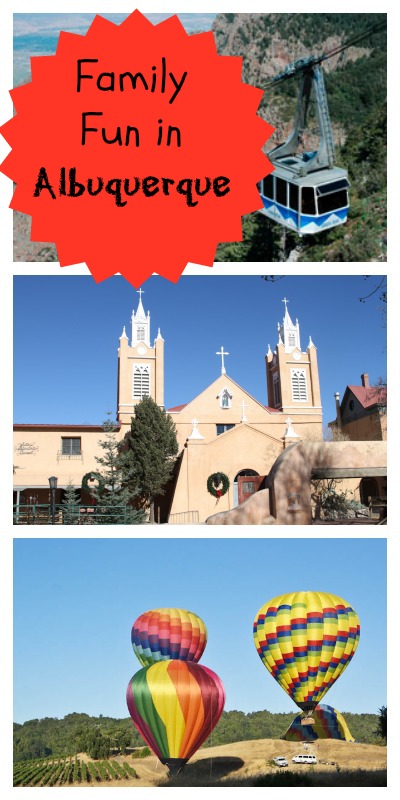 Traveling along new Route 66 (ie: Hwy 40) there are a few must stops and one of them is Albuquerque, NM. This was one of my favorite stops along our cross-country road trip. Plan on spending at least two nights in Albuquerque to make sure you see as much as possible. There are great hotels, places to eat and lots to do. If you want to attend during the Balloon Festival you are in for an even bigger treat as 100's of balloons paint burst of colors across the sky.
Of course there are many more things to do in Albuquerque, but these are my top 5 things for families to do in Albuquerque: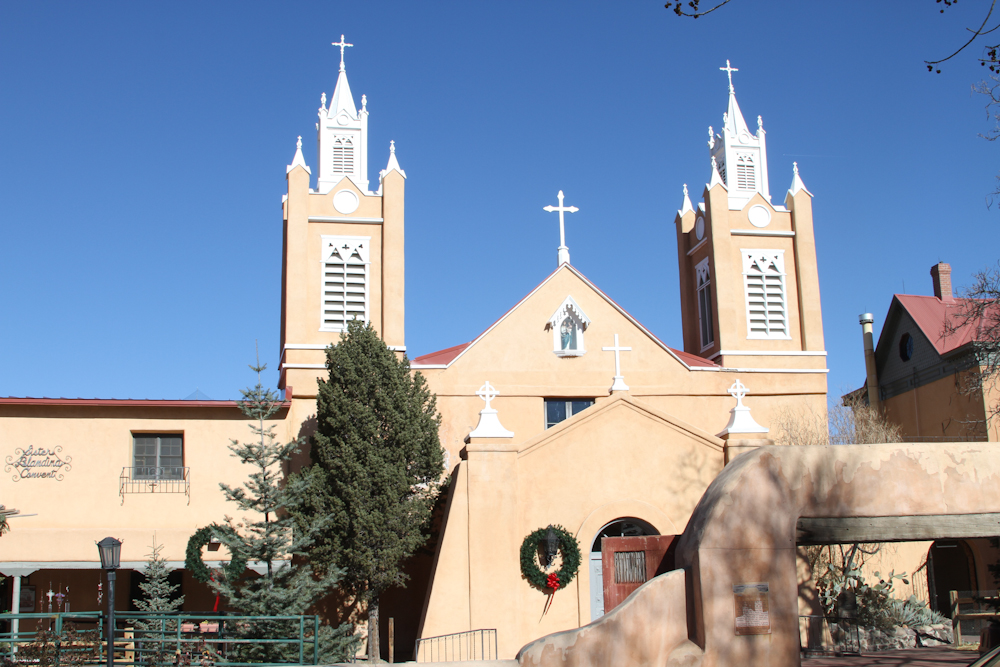 1. Historic Old Town: Historic shopping and dining district on Route 66. Be sure to visit the historic San Felipe de Neri Church. Hours: Monday through Saturday from 10:00am to 8:00pm, Sundays from 11:00am to 7:00pm, Most Restaurants seat until 9:00pm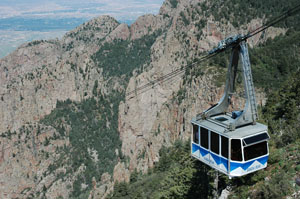 2. Sandia Peak Aerial Tram: Experience the rugged rock escarpment and deep canyons of the Sandia Mountains. See nature's beauty unfold as you ascend 2.7 miles to 10,378 feet for an 11,000 square mile view of NM. Tram is open daily 9am to 8pm except Tuesdays open 5pm to 8pm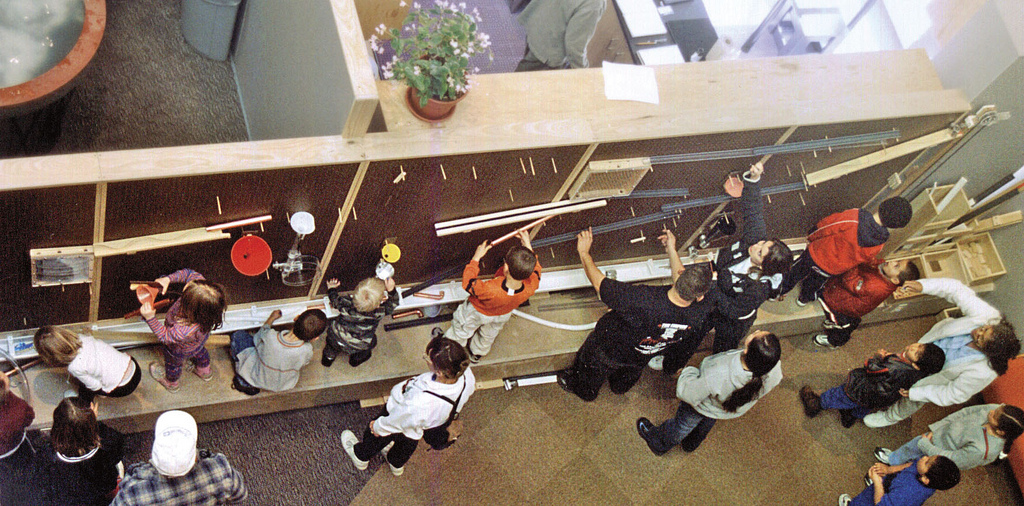 3. Explora: Hands on learning center, where people of all ages can explore exhibit activities and educational programs in science, technology and art. Hours: Mon-Sat 10am – 6pm and Sunday 12pm – 6pm.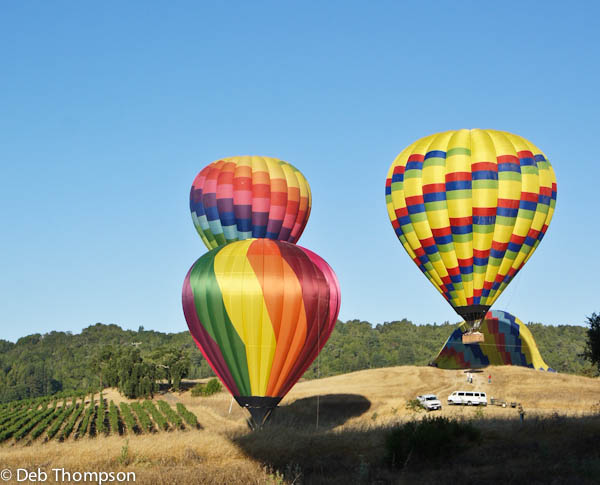 4. International balloon museum: Explore exhibits on history, culture, art, science and sport of hot air ballooning. Open Tuesday through Sunday from 9:00 a.m. to 5:00 p.m.

5. Indian Pueblo Cultural Center: Showcasing the history of the 19 Pueblos of New Mexico. Be sure to dine at the Pueblo Harvest Cafe and enjoy authentic Indian food. Open Monday – Sunday, 9a-5p . Closed major holidays.
All hours of operation are subject to change.
Enjoy your time in Albuquerque!