Born and raised in Big 3 country (aka the headquarters for GM, Chrysler & Ford) I've been around and appreciated cars my entire life. It's been an interesting ride watching all the changes happen in the auto industry over the years. Of course, the best place to see those changes are at an auto show. There you have the chance to see all the latest and greatest in one place. If you have even a slight love affair with cars then you need to take yourself on over to the Chicago Auto Show and discover what is new and upcoming in the auto industry.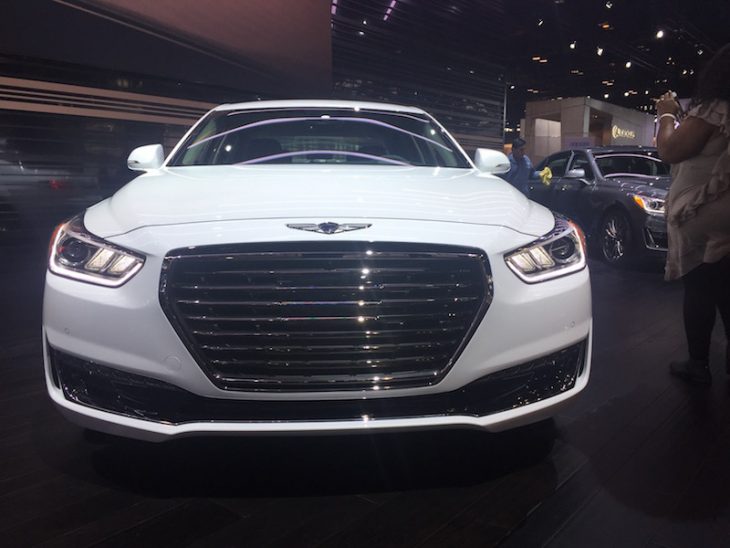 The Chicago Auto Show is happening right now and running through February 20th at the McCormick Place. Ticket prices are a reasonable $13 per person for adults and $7 for kids. It's open daily from 10 a.m. to 10 p.m. except on the 20th when it shuts down at 8 p.m. Enough about the details though let's talk about why you should attend the Chicago Auto Show.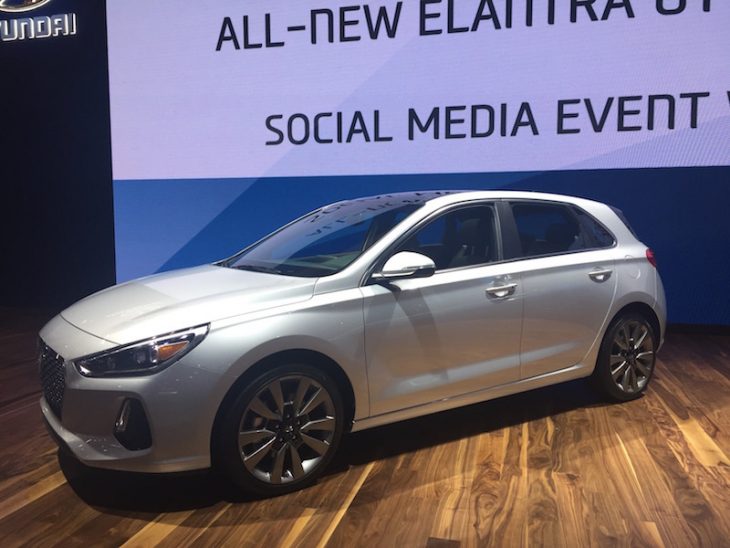 WHY YOU SHOULD ATTEND THE CHICAGO AUTO SHOW
1. ALL THE CARS. I know, I mentioned this above, but it bares repeating. All the big dogs are at the Chicago Auto Show which is the largest consumer auto show in the U.S.. You'll find everything from luxury cars (I'm looking at you Genesis), sports cars (helloooooo Porsche) to trucks, SUVs, sedans and mini-vans. Heck, there was even a truck with a tiny house in the middle. GM, Toyota, Hyundai, Nissan, Ford, Chrysler, Jeep, Kia, Honda, Genesis, Volvo, and Volkswagon are just a few of the automotive brands on display. I mean, come on, where else can you go to see all those brands under one roof?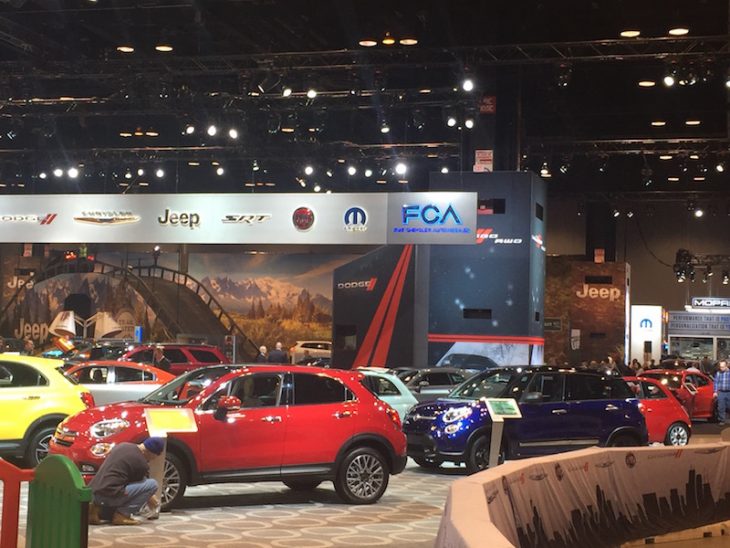 2. DRIVE THE CARS. Yes, you read that correctly. You can drive the cars at the Chicago Auto Show. Kia, Ford, Mazda and Subaru all have a ride and drive option. There is absolutely no pressure to buy. Simply go, drive a variety of cars for the heck of it or to, maybe, find your next new vehicle. Jeep, Toyota and Ram Truck take the ride and drive a big step forward and put you in a vehicle on a test track.
"Camp Jeep, the ultimate indoor off-road driving course. The 20,000-square-foot exhibit enables participants to experience the extreme off-road capabilities of Jeep vehicles. The course is comprised of several obstacles that simulate some of the rigorous testing that Jeep vehicles must endure to be Trail Rated, including ground clearance, traction, stability, break over, articulation and suspension."
The Ram Truck experience is a "30,000-square-foot ultimate in-truck adventure that demonstrates the power and capabilities of the Ram Truck brand vehicle lineup. Professional drivers navigate attendees through the interactive course in Ram 1500, 2500 and 3500 trucks."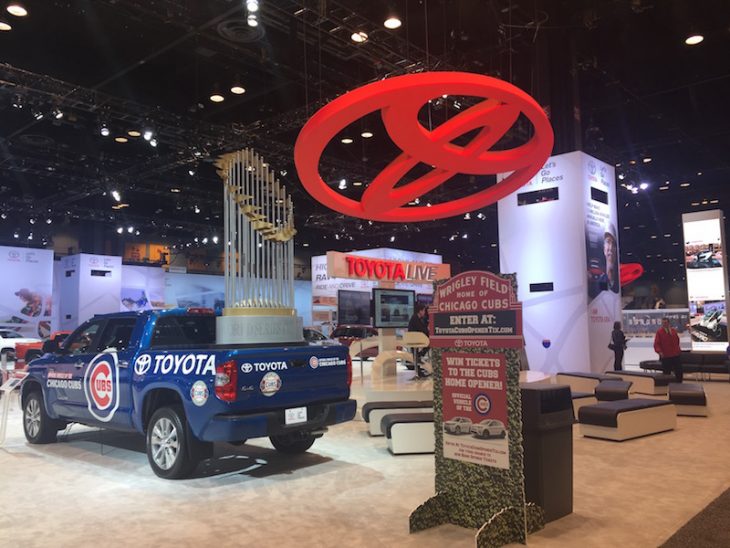 Toyota has a test track that is a "unique experience that uses 2017 RAV4 and Highlander models, both gasoline and hybrid versions, to give show-goers an opportunity to discover Toyota vehicles from the driver's seat."
Being able to actually get in the driver's seat at an auto show AND drive the cars is pretty fantastic!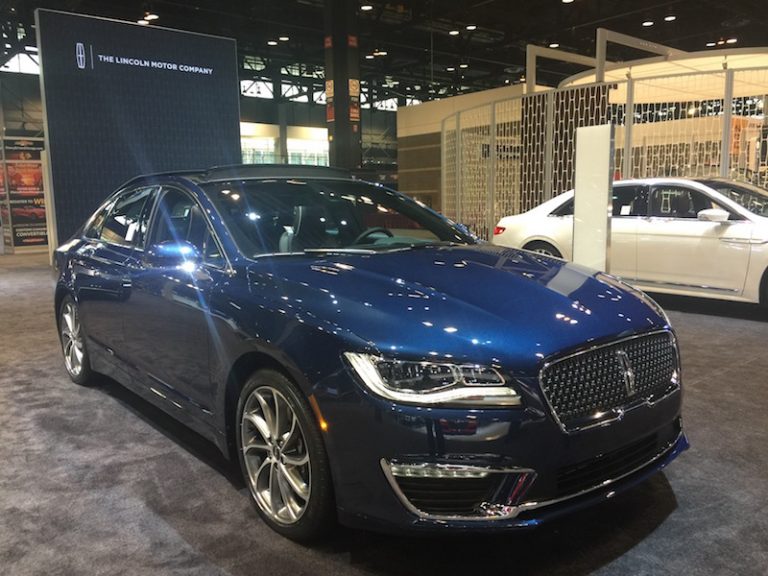 After the first two reasons I can't imagine needing a third, but just in case I'll share one more reason why you should attend the Chicago Auto Show.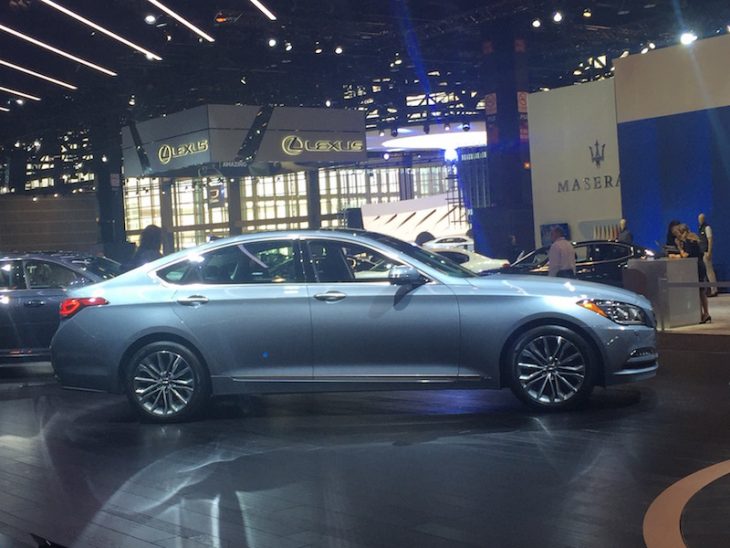 3. INTERACTIVE DISPLAYS. Don't want to get behind the wheel, but still want to have a driving experience? Be sure to have some fun at the interactive exhibits at the show. There are games, race track simulators, virtual reality goggles, video games and a heck of a lot more. There really is something for the entire family at the show.
I hope you make plans to head over to the Chicago Auto Show by February 20th. You can find more details on their site at ChicagoAutoShow.com.
disclaimer: Sponsored by She Buys Cars.