The holidays usually means attending parties. Attending parties means you need to take a gift for the hostess. Taking a gift for the hostess could mean stopping off for a bottle of wine or flowers OR it could mean putting just a tad of thought into it and creating a gift that reflects them. I'm sharing three simple DIY gift baskets that can all be made for $20 (about the cost of a bottle of wine) and takes just minutes to create.
These are also great gift baskets for all the extra people on your shopping list. Think teachers, bus drivers, hairdressers, therapists, doctors, postal workers and more.
Each of these gift baskets uses a Littles Carry All Caddy from Thirty-One Gifts. They have cute ones for the holidays plus non holiday ones that you can have personalized with initials. I love that the baskets can be reused for years to come.
I stockpile a few things for gift baskets prior to the holidays. I watch for items to go on sale and keep an eye on clearance racks throughout the year so that the extra gifts dont break the bank PLUS it means that I don't have to run to the store during the busy holiday season. Save money plus no crowds is a win-win in my book. A small rubbermaid tote stored under a bed is a great way to keep the extra stuff out of the way until the holidays.
DIY GIFT BASKETS FOR THE DOG LOVER

There are some people who absolutely adore their dog. I may be one of them. Buy a gift for my dog, win me over for life 😉 If you know someone like that then putting together a dog lover gift basket is a sure way to stay memorable. This is super easy to do and costs very little.
Littles Carry All Reindeer Caddy $12
Milk bone dog treats $1
Reindeer stuffed toy $3
Elephant stuffed toy $2
Chew Bone $1
Lint Roller $1 (for the owner, not the dog 😉
Total: $20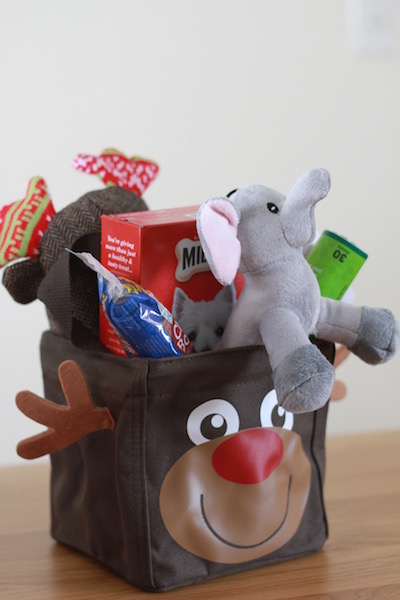 DIY GIFT BASKETS FOR ADULT GAME NIGHT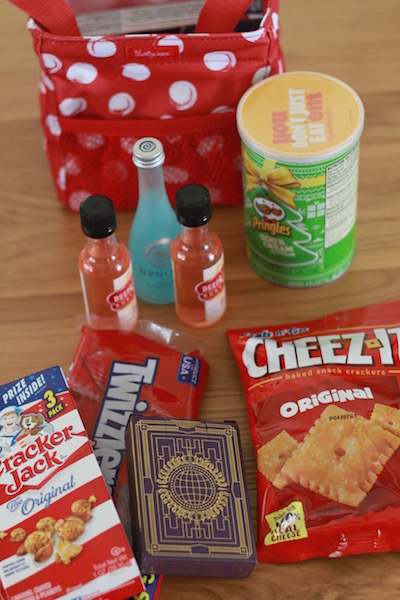 Sometimes a date night isn't possible for parents, but giving them a gift they can enjoy after the littles are tucked in is. This is also a great gift for a young adult (21+). Of course, treats should be tailored to the individual.
Littles Carry-All Swirl Dot Caddy $12
Assorted snacks $4
Assorted mini liquor bottles $3
Deck of cards $1
Total $20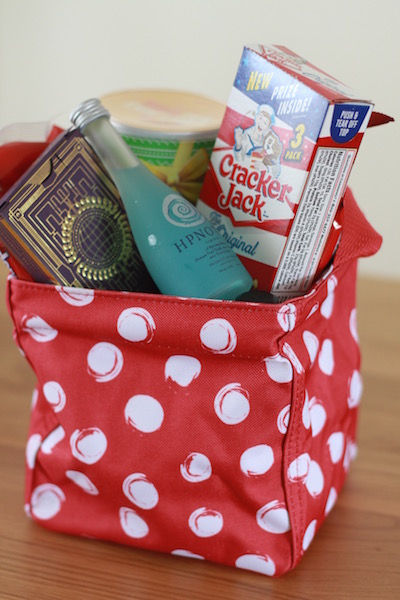 DIY GIFT BASKETS FOR BAKING COOKIES FOR SANTA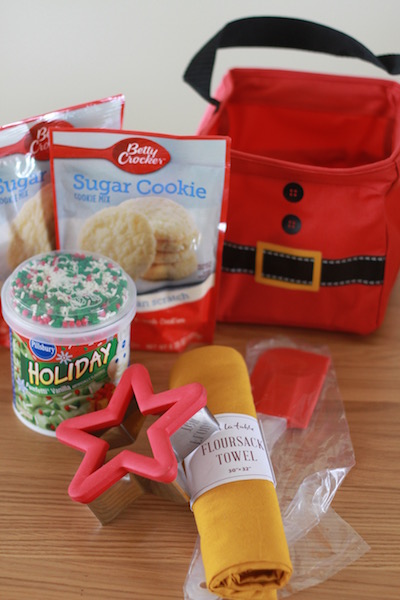 Have someone on your list that has littles at home that also loves to bake? Create a gift basket filled with a cookies for santa kit. Keep it simple because small children have limited attention spans so the quicker you can get to the decorating part the better.
Littles Carry-All Santa Suit Caddy $12
2- Packaged Sugar Cookie Mix $2
1- Frosting with sprinkles $1
Sur La Table kitchen towel $1 (picked up on clearance!)
Spatula $1
Cookie Cutter $3
Total: $20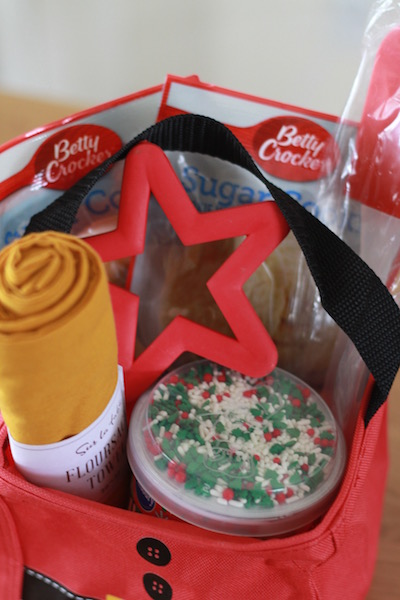 Three cute, adorable gift baskets that are affordable and customizable. Be sure to look at all the wonderful gift options over at Thirty-One Gifts.
Disclaimer: Big thank you to Thirty-One Gifts for sending the Littles Carry-All Caddys to use in this post.
PIN ME