Despite my love for our current car, there is nothing more alluring than the fresh scent of new leather in a new vehicle that is fresh off of the lot. That new car smell is a favorite of mine but combined with the array of new gadgets to play with on the Hyundai Veloster and the opportunity to test drive it. I love the experience of sliding into a new car. It becomes quite addictive. While we aren't in the market for a new model just yet it is always fun to see what options are out there.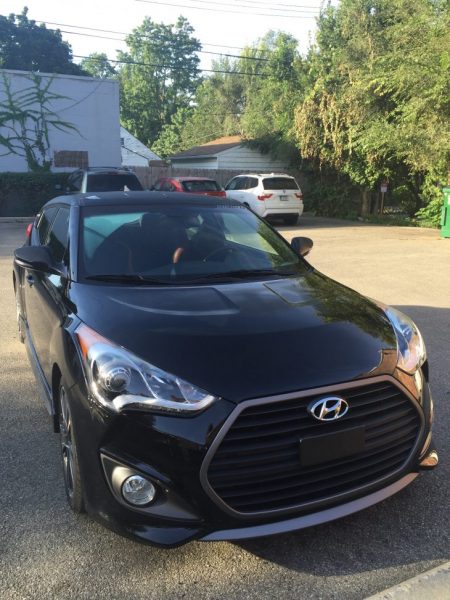 With my love for test driving the latest models it was a no brainer to accept when offered the chance to review the 2016 Hyundai Veloster Turbo. The gorgeous 3-door car is sleek and stylish, the ultimate choice for someone who loves the style as well as substance in a vehicle. It's perfect for a single driver as well as couples, seating 2 quite comfortably. In fact, as far as sports cars go you'll be pleasantly surprised to find out that the interior is quite roomy and is capable of seating not only your passengers but anything else you might need to bring along for the ride.
Driving is just half the fun when it comes to test driving the Veloster Turbo, although the experience was quite enjoyable. The other half and my second favorite aspect of being able to try out a new car, is learning about all the included gadgets and additional specs. In addition to the largest standard multimedia touchscreen in its class, measuring 7 inches, the Veloster has a lot to offer not only its driver but its passengers as well.
To the benefit and enjoyment of those who are enjoying the ride with you, this model comes pre-loaded with a SiriusXM Satellite Radio with Pandora capability as well as smartphone/USB/auxiliary jacks. You'll never experience a dull moment with Pandora's internet radio nor will you have to worry about being without phone battery thanks to the USB jack.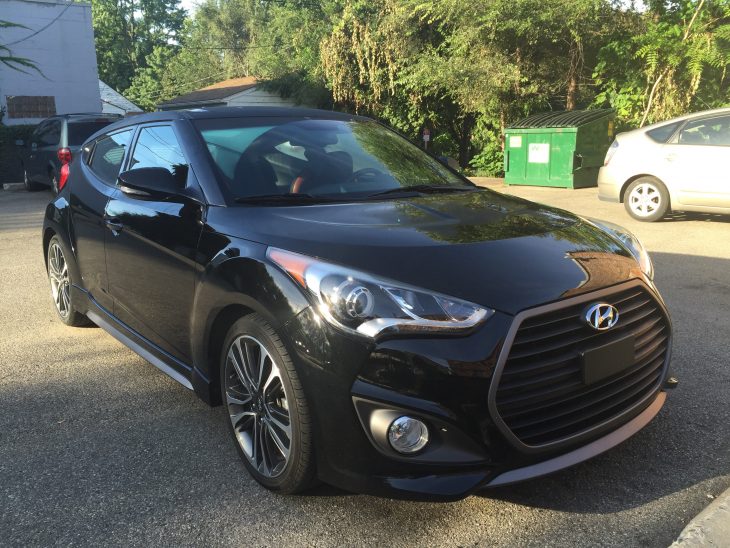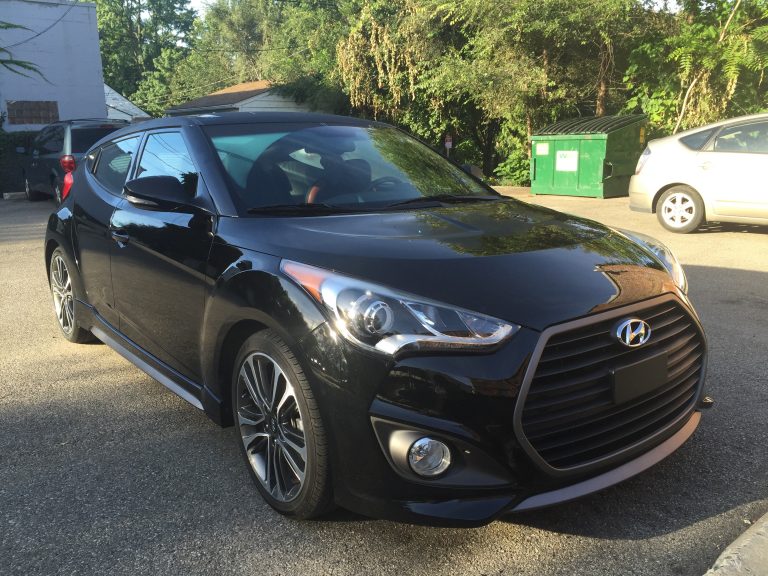 Other included features that the 2016 Hyundai Veloster Turbo boasts include but aren't limited to:
17 inch alloy wheels
Dual centered chrome tipped exhaust
Black rear spoiler
Bluetooth capability
Twin scroll turbo
Projector headlights with LED accents
27/35 City/Hwy MPG
Everything about the Veloster Turbo was fantastic, especially the included features that I enjoyed utilizing. The only downside was that the low profile tires made the ride a little less smooth than I would have liked and was a bit on the bumpy side. All in all though, I thoroughly enjoyed my test drive of the 2016 Hyundai Veloster Turbo.