I love a good travel book and one that highlights the top things to do in the United States is at the top of my list. Lucky for me I stumbled across 100 Things to Do in America Before You Die and it is a fantastic read that ensures you don't miss any of the fascinating things the United States has to offer.
The author, Bill Clevlen, isn't any stranger to road tripping around the country and discovering the best there is to see. He takes the hassle out of trying to figure where to go and what to see and does the work for us. Bill said "the book is about experiences and not just destinations. For example, instead of just visiting Mount Rushmore – I suggest that people eat Thomas Jefferson ice cream at Mount Rushmore. (Jefferson was the first person to record an ice cream recipe in the U.S.). Plus, everything mentioned in the book is affordable and accessible to the average American and nothing is VIP or outrageously expensive."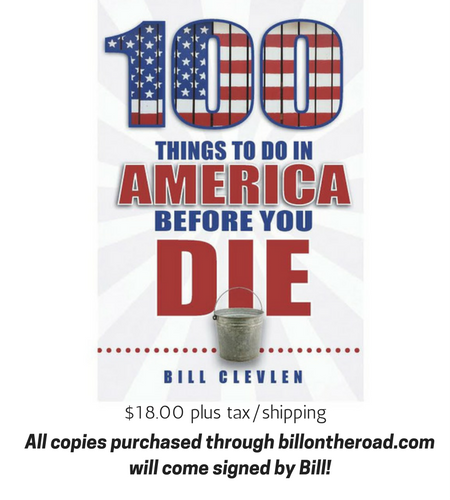 In addition to sharing the best places to see and visit the book also includes trivia on every page. Questions like "Do you know what is so unique about the original Monopoly board on display at the National Museum of Play?" or "Why did the tradition of dropping a ball in Times Square begin in the first place?" These questions and more are answered in the 100 Things to Do in America Before You Die.
Use the book as a guide to plan your next holiday and be sure to start checking items off the list. I have traveled extensively across the United States and was only able the check off about 30 items. It looks like there needs to be a lot more travel in my future. Want to learn more about the book? Join me for a twitter chat (details below) or buy your own copy at BillOnTheRoad.com for an autographed copy or through Amazon.
One last side note, Bill's book lists the Rock and Roll Hall of Fame as one of the 100 Places. If you are looking for more things to do in the Cleveland area be sure to mark August 15th-ish on your calendar and grab a copy of my book Secret Cleveland: A Guide to the Weird, Wonderful and Obscure. I'll be sharing more about it's release soon but it's a great compliment to Bill's book. 🙂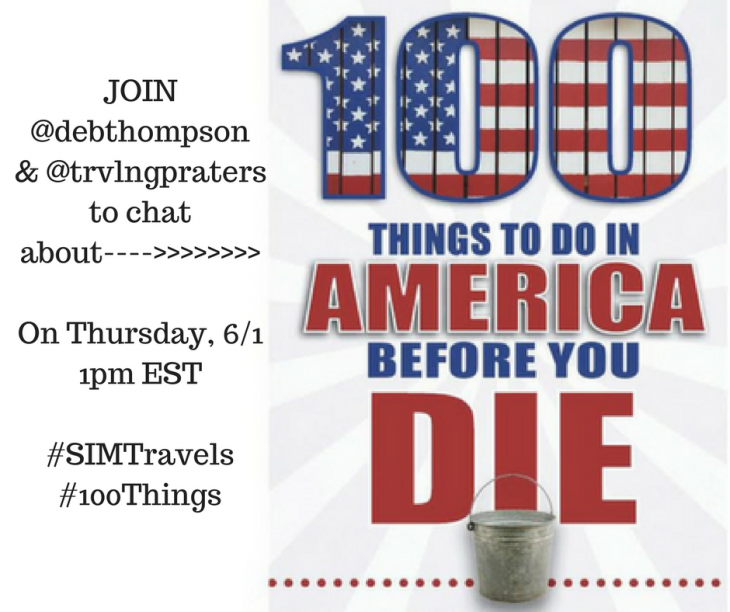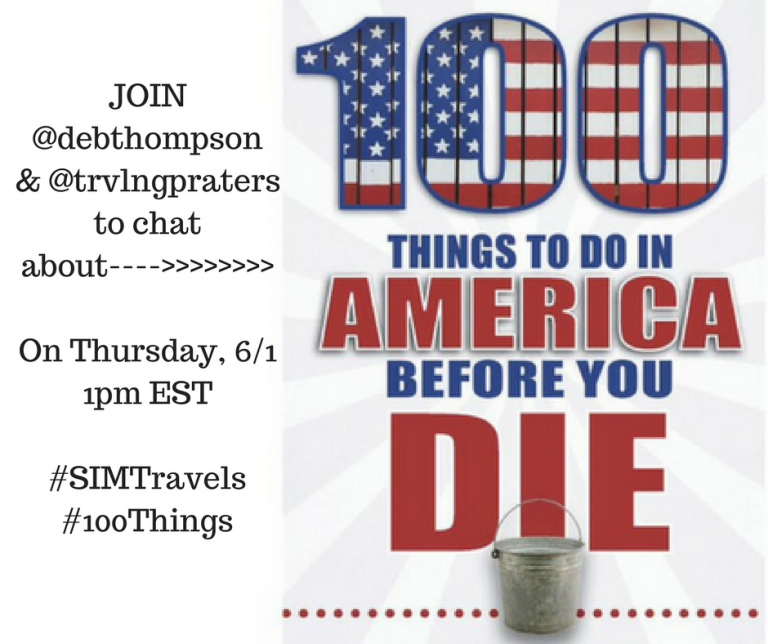 100 Things To Do IN America Before You Die Twitter Chat
Join me for a 30-minute Twitter Chat on Thursday, June 1st for an opportunity to win your very own copy of 100 Things to Do in America Before You Die.
THURSDAY, JUNE 1
1pm EST
Hashtags: #SIMtravels and #100Things
Follow: @debthompson (asking the questions) and @trvlngpraters (picking winners)