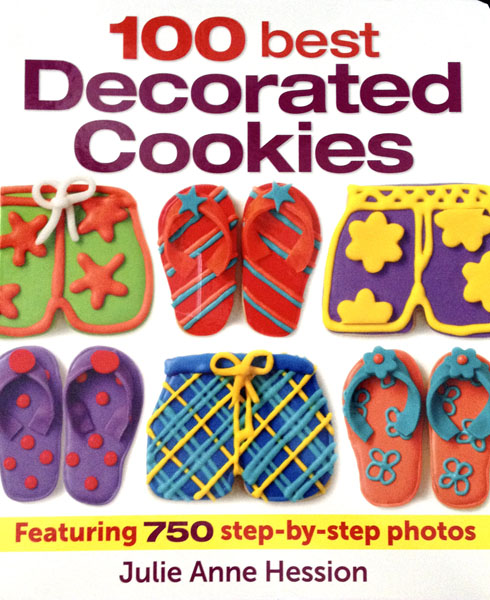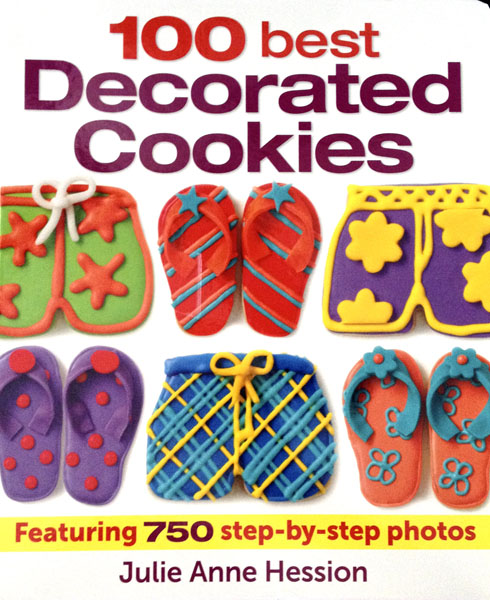 Just in time for the holidays!! 100 Best Decorated Cookies by Julie Anne Hession offers step by step photo instructions on how to decorate the perfect cookie. Now, I have never been a very good cookie decorated and will bake up a batch of drop cookies before rolling, cooling and decorating sugar cookies. However, I would really like to try my hand at decorating cookies so thought I'd see if this book could help.
The spiral bound book lays flat so you can easily read the recipe while baking and decorating your cookies. The start of the book shares numerous types of sugar cookies and icing and glaze. There are chapters that cover each season and chapters that cover different types of parties.
Each recipe lists out exactly what items and ingredients you will need for each cookie and gives you the specific techniques you will need to use. Additionally, some of the recipes come with a fun variation you can use to change-up the recipe.
The chapter dedicated to winter has lots of great decorated cookie recipes for your holiday cookie exchanges. The Christmas Bulb recipes looks like a great starter decoration recipe. Basically you need two colors and a bulb shaped cookie. Yay, for easy starter instructions. I'd like to think that I'll work my way up to La Bicyclette or La Tour Eiffel.
If you want to practice your cookie decorating skills than 100 Best Decorated Cookies is sure to help you master cookie decorating 101.
100 Best Decorated Cookies is available on Amazon and bookstores nationwide.