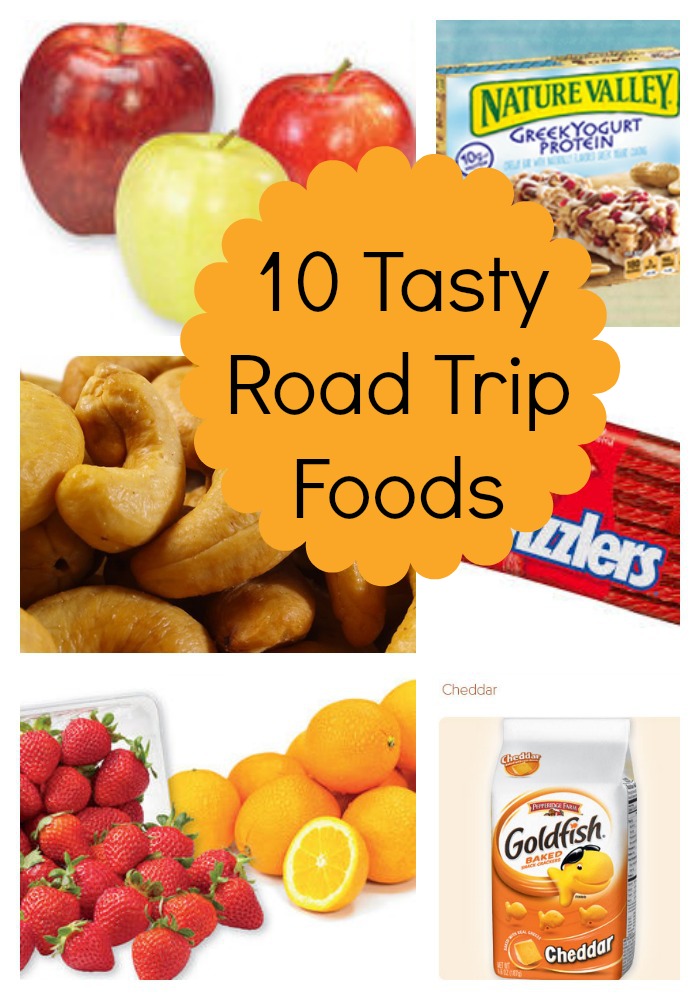 Em and I have just returned from a 2 month sojourn to Southern California. Three of those eights weeks were spent traveling to and from Michigan to California and back. We quickly mastered the perfect road trip foods. We generally only ate out once a day so breakfast and lunch or dinner were often eaten out of the cooler.

We packed a small cooler and tote bag with road trip foods before we left home and then easily replaced the foods as they were depleted. Occassionally we would stop at a Whole Foods and treat ourself to some of their yummy deli foods, but usually just stopped at the local grocery store at whatever town we were passing through.
1. Granola bars–So many options. Buy your favorite. We like Nature Valley Greek Yogurt Protein Bars.
2. Nuts–our favorites are cashews, peanuts, pistachios and pecans.
3. Cheese and crackers–slice the cheese in advance and store in ziploc bag.
4. Popcorn–We prefer air popped or Smart Popcorn.
5. Twizzlers–our guilty pleasure for road trips.
6. Goldfish crackers–we like the cheddar and pretzels, but there are many flavors available.
7. Cut up fruit–I prepare this in advance, but when we run out on the road I buy fresh and precut fruit from the produce section at the store.
8. Cut up veggies & hummus–Prepare in advance. Buy a veggie tray from the grocery store when you need more.
9. Roll up sandwiches–Use tortillas and fill with all kinds of goodness. Peanut butter and jelly, turkey and cheese, hummus, or whatever sounds best to you.
10. Water–Not technically a food, but we drink a lot of water when we are on the road. We pack reusable travel cups and gallons of water. Saves a lot of money not buying individual water bottles.