I shared a tree house post last year, but found more unusual tree houses that I had to share. I need to add this to a list of things Alan should build someday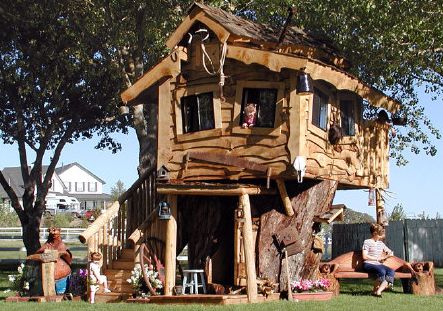 How fun is this house? I love the design and it's perfect for children since it's so low to the ground.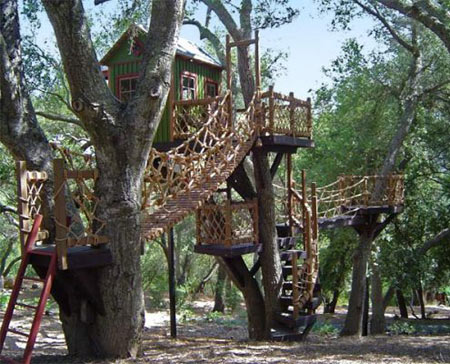 Cute and the size I think of when I think of tree houses. I love the hanging bridges to the tree house.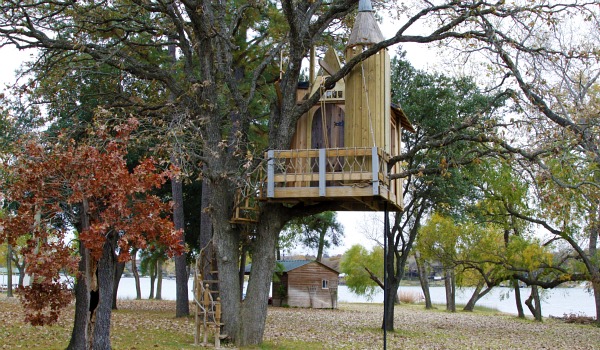 Make sure you click on the photo and read the story about this tree house. A grandpa is building it for his grandchildren. What a great grandpa! The tree house is pretty awesome.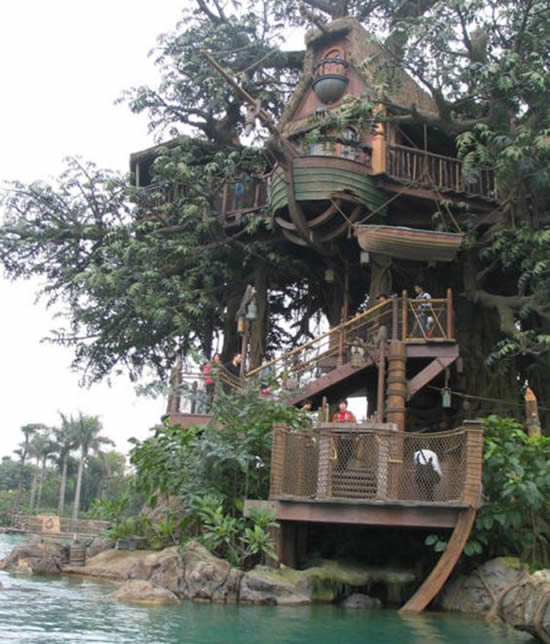 This is pretty cool. I love the boat hanging just below the top deck. I would love to see the inside of this house.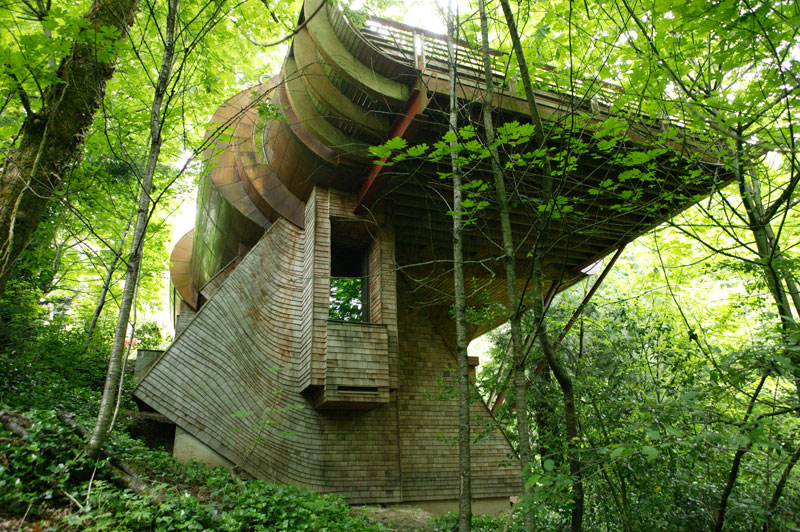 Well, some people are go big or go home. This designer definitely went big. Although I'm not really sure if it qualifies as a tree house, but it was just too awesome not to include in this post.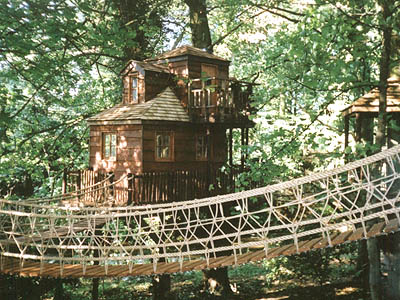 A little cottage in the woods. If I could choose any of these tree houses this is the one I would probably feel most comfortable in.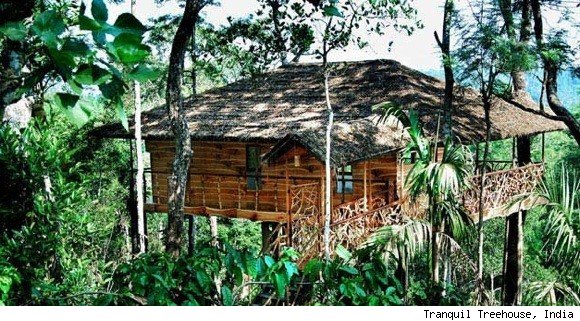 Doesn't this look tranquil? If you are ever in India you can stay here. It does look very peaceful.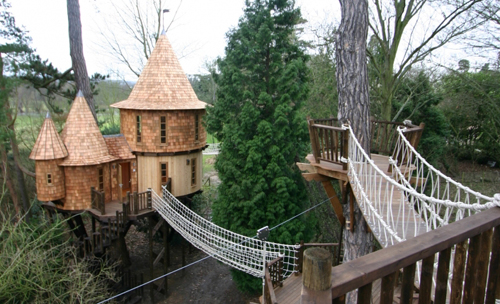 Fun, almost like a mini castle. Love the bridge to the deck around the tree.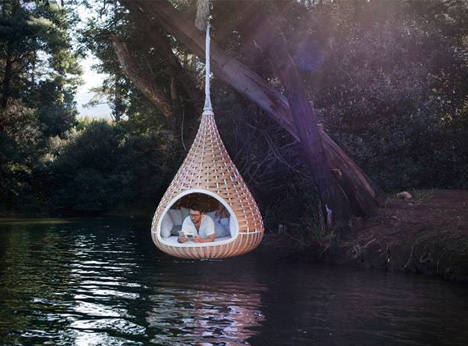 Ok, I know its not a tree house, but I found this during my search and thought it was pretty sweet. However, I'm a little baffled by how you would get in and out of this hanging bed.
Did you have a tree house growing up? Do you wish you did?