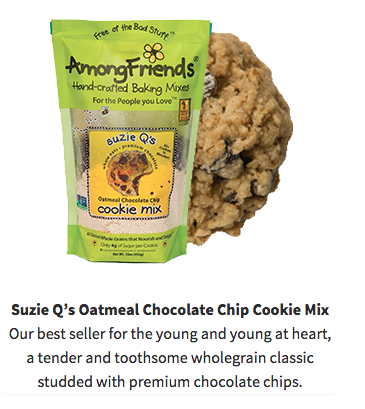 I love finding quality Michigan made products. I don't highlight many of them here, because, let's be honest, I just don't have the time. However, I'm going to work harder at bringing you the best of Michigan once or twice a month (fingers crossed I can make it happen). I'm launching this new series with Among Friends Hand-crafted Baking Mixes, Homemade without the hassle.
Started by 2 friends over a cup of coffee & a homemade coffee they decided to create a cookie that would be healthy AND taste good. They had found, and I agree, that the "healthy" cookies from the store were flavorless. They got to work and created Among Friends Baking Mixes that are certified gluten free and verified non-gmo. All of the good stuff, none of the bad stuff.
Among Friends sent me Suzie Q's Oatmeal Chocolate Chip Cookie Mix to try. I've been traveling almost non-stop recently and would be home long enough to do laundry, repack and leave again. Each time I stopped at home I saw the cookie mix on the counter and made a mental note to bake those up on my next stop. Well……4 stops later I finally made it happen. Here's the thing, these are incredibly quick and easy to make. PERFECT for busy lives.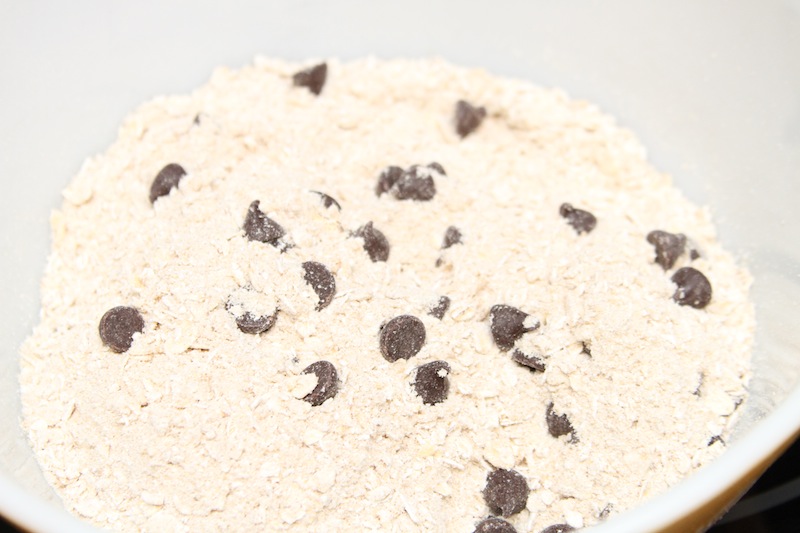 Simply pour the mix into a medium to large sized bowl.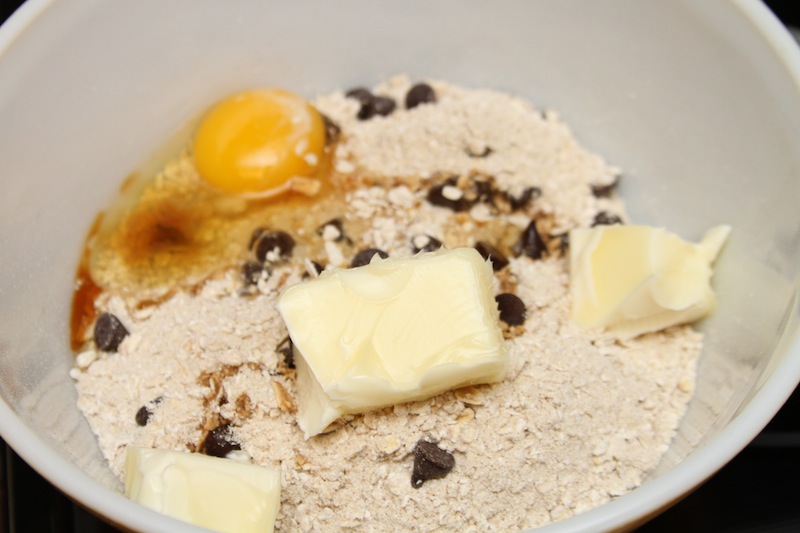 Add butter and an egg. I added a bit of vanilla as well.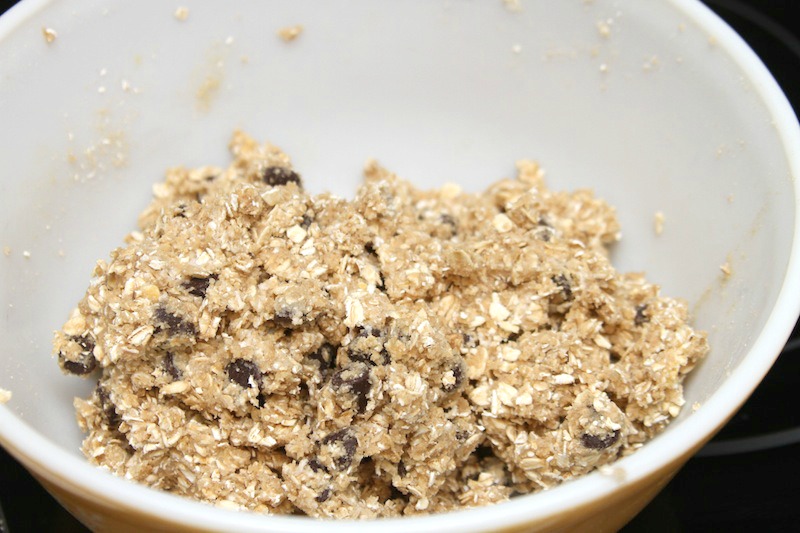 Mix well.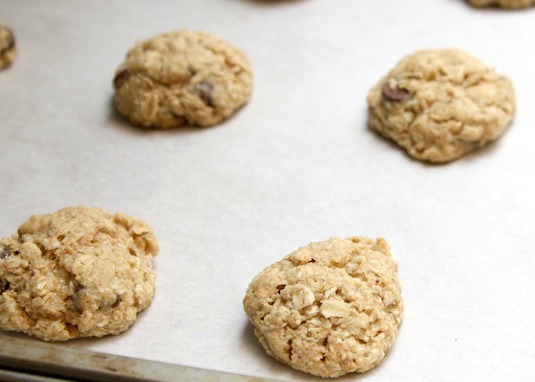 Shape into balls and place 1-2″ apart on a parchment lined cookie or baking sheet.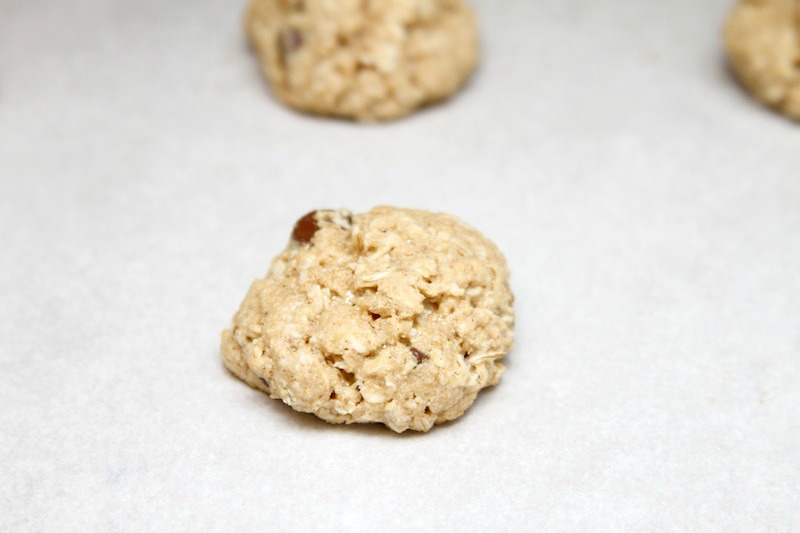 Bake for 7-9 minutes. Be sure not to overbake. My cookies didn't flatten out much, but they were still delicious. Alan done the majority of taste testing for me. I picked around the chocolate chips (yes, I'm one of those people who don't like chocolate) and found the cookies to be very good. The flavor and texture were exactly like my homemade cookies.
Among Friends Baking Mixes makes whipping up a batch of cookies quick & easy so you can spend more time doing what you love.
Among Friends is available online or at select Michigan grocery stores.