I try to only buy items when they are on sale. Often that means keeping an eye out for the lowest price and not just buying it because I need or want something. It takes a bit of patiences' to shop this way, but it's worth the effort to save money to use towards travel. The down side is that sometimes I end up forgetting about the items I need to buy on sale until its urgent (ie: flannel sheets-now that it's winter I need them right now. guess who forgot to watch for a sale?).
Luckily, I have found LightFish.net.

LightFish.net lets you 'hook' photos of items you like to a collection board and then they alert you when the items goes on sale (do you hear angels signing because I do!). Swoon. I no longer have to "remember" things I want to buy on sale. LightFish.net does it for me.
Here's how simple LightFish.net is to use: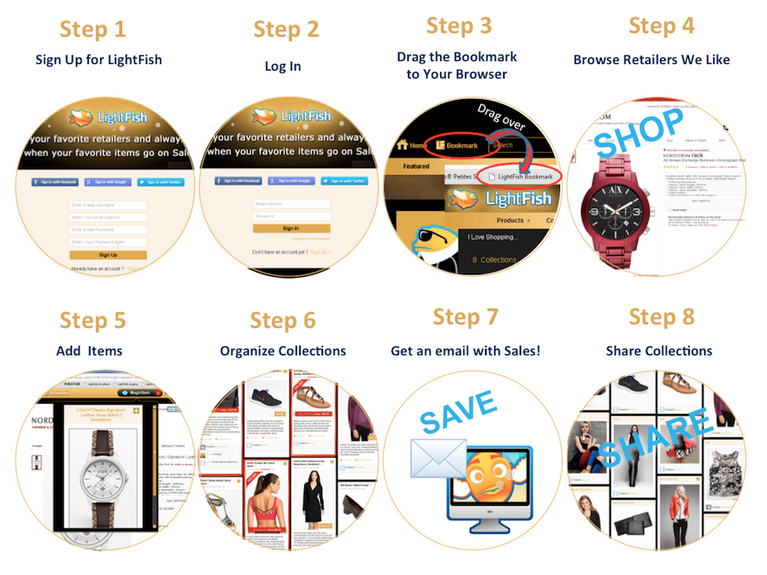 It gets better. I know, how could it possibly get better, right??
Right now LightFish is hosting a $1,000 holiday shopping spree contest. Sign up for an account and, if you win, you will have your 2012 Holiday Shopping Spree collection bought for you (up to $1,000 including shipping).
Are you excited yet?? I would love to go on a shopping spree with someone else's money!!
Here's how simple it is to enter.
1. Go to LightFish.net
2. Sign up for an account. I just linked it to my Facebook account to keep things simple.
3.Visit the list of "retailers we like". Click on your favorite store and start shopping. Find an item you want for Christmas and "hook it" to your collection.
4. When you are done hooking your favorite items, go back to LightFish and click on your collection.
5. Now you just need to create a new collection labeled "2012 Holiday Shopping Spree" and place all of your fave items in that collection.
Here's some screen shots to walk you through the process.
Go to your collection and pick an item: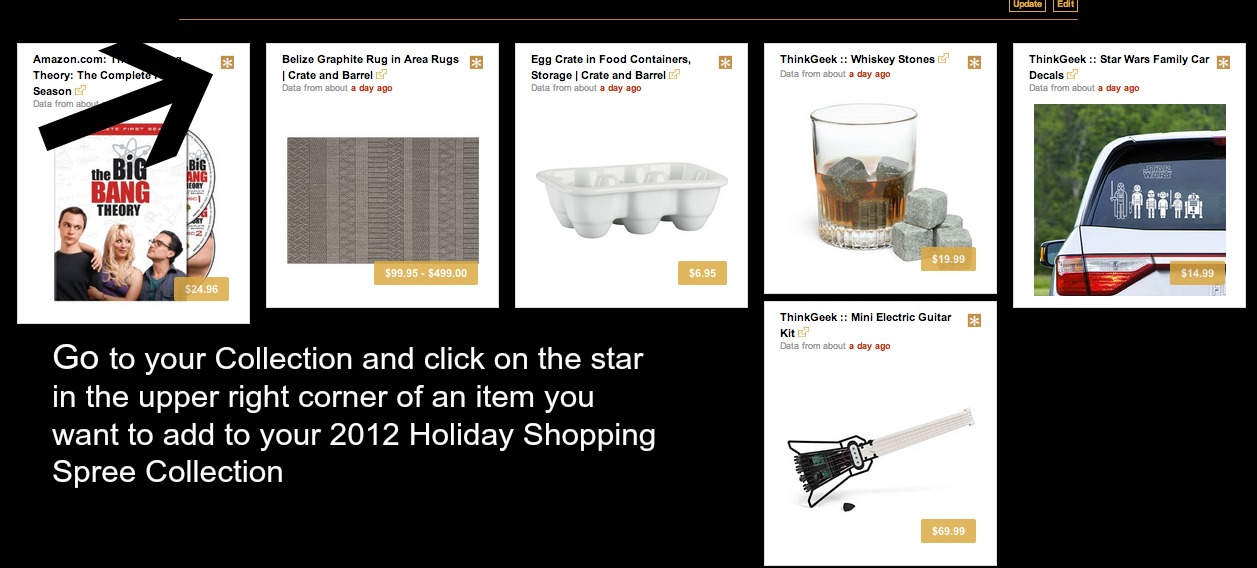 A screen will pop up that will allow you to move your item to a new collection.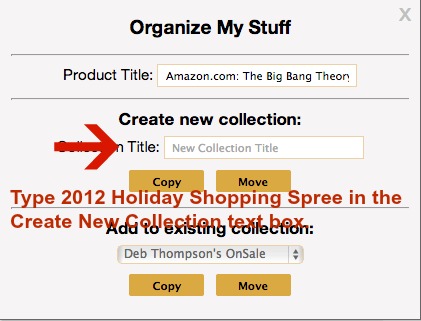 After you enter the New Collection Title click either "copy" or "move". Bam. Done. Just like that.
To  move other items just click on the star in the upper right hand corner of another item and then copy or move to existing collection.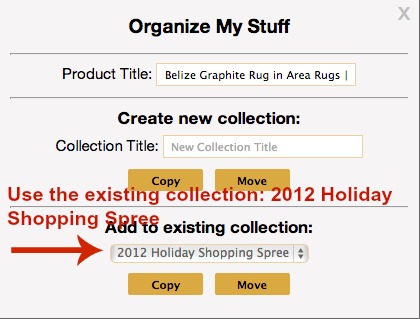 So easy to enter and a $1,000 to spend on yourself would be pretty cool. The contest ends December 21st so you'll want to create a board and add items as soon as possible. How fun would it be if one of us won!!
A few contest details: Open to U.S. residents only, one entry per person, etc, etc. You can read terms & conditions here.
Good Luck and let me know if you win!
yep, it's a sponsored post. all thoughts & opinions are my own. i really do hope one of us wins…be sure to enter.