When you think of taking a hay ride you may not immediately think of New Orleans Plantation Country, but that is all about to change with the addition of Christmas in the Cravasse. Located in Laplace, Louisiana this five acre working farm transforms itself for the holidays with the installation of hundreds of holiday lights lighting around 70-holiday displays.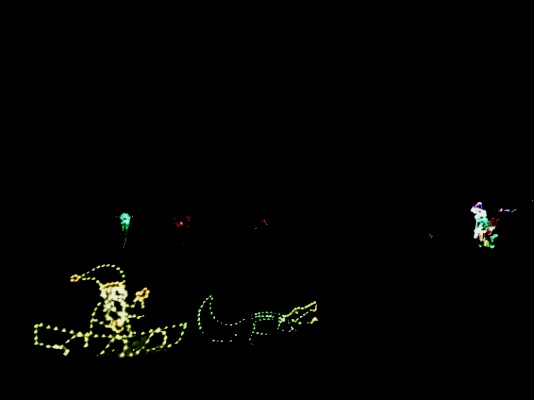 Turning down a residential road we spot a bit of twinkling lights ahead and as we start to take a bend in the road we see light displays spread out in front of us. Pulling into the parking area we are kindly directed to a parking area. We are met near the car by a friendly young man that shouts out a Happy Holidays greeting and gives us the down low on how things work at Christmas in the Crevasse.
At the nearby ticket booth (aka folding card table) we are able to purchase hayride tickets for $5 per person. Next to the ticket table two more tables are set up selling hot cocoa, coffee and treats. There is a lighted display to take photos in front of and Ms. Claus is there for more photo opps.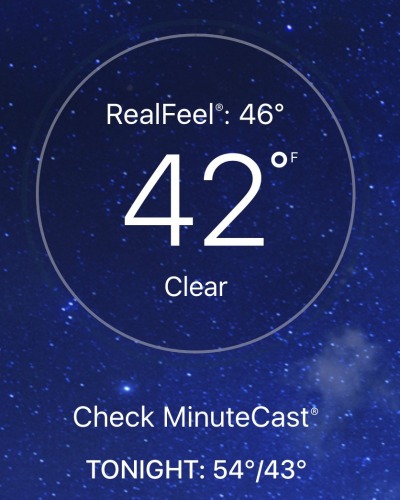 We pay our fee and make our way to the hayride, a trailer with hay bale seats being pulled by a tractor. It's a good think we bundled up as the night is a cool 42 degrees and even this northern girl is freezing cold. No, I don't "do" cold weather very well, but I'm going to make the best of it because it's a hayride in Louisiana Plantation Country…how cool is that?!?!?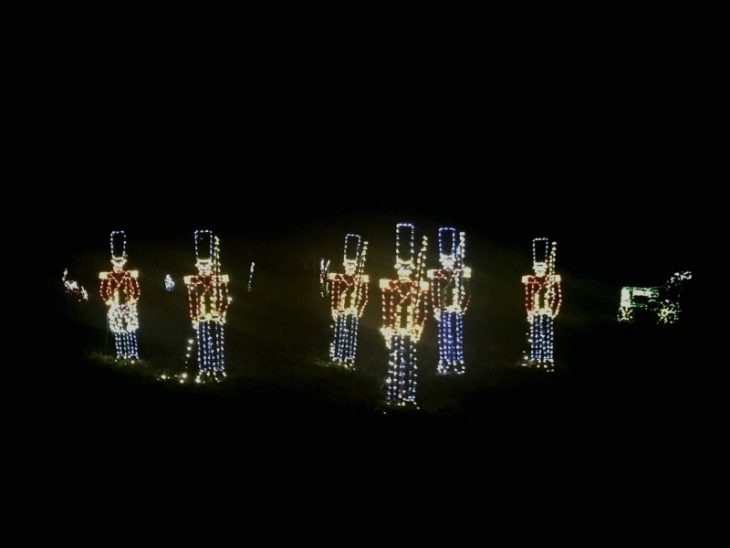 As the wagon pulls away from the loading station we listen to the Cajun Night Before Christmas as we pass by lighted displays. Crossing over a creek the story finishes and Cajun Christmas Carols begin as we continue our way around the five acres and eventually end up back where we began.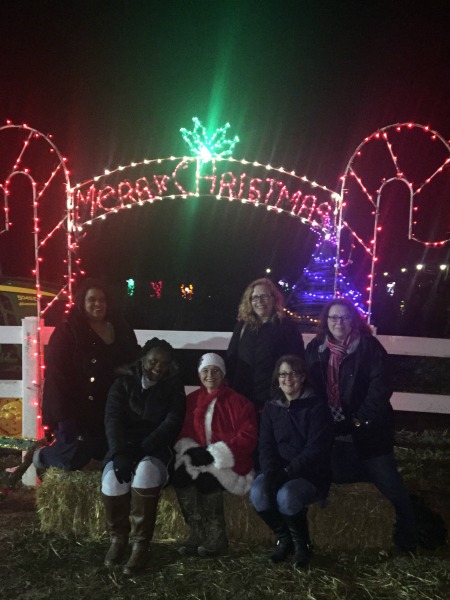 The hayride takes 30 minutes add in time for parking, photos with Mrs. Claus and cocoa and, if there isn't a line, you should only need an hour to enjoy Christmas in the Crevasse.
NEED TO KNOW ABOUT CHRISTMAS IN THE CREVASSE
Take cash. No credit/debit cards accepted.
No bathroom on site so be sure to take care of business before going
Open Friday, Saturday and Sunday from Thanksgiving until December 30th from 530pm-930pm
Watch their FB page for updates
PIN CHRISTMAS AT THE CREVASSE TO PINTEREST