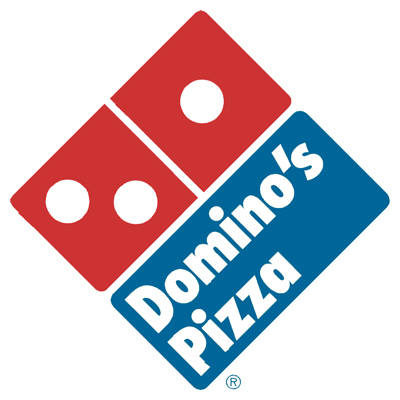 I had the opportunity to attend a Press Trip at Domino's Headquarters in Ann Arbor, Michigan yesterday with other bloggers from around the U.S. I learned so much about the company and what goes on behind the scenes BEFORE a pizza arrives at the customers door and I want to share a few interesting facts and tidbits with you.
First, though, I want to give a big thank you to the wonderful PR team at Domino's for making me feel so welcome. Phil, Libby, Jen, Chris and many others ensured a successful day. Everyone I met had a welcoming smile. This included people I passed in the hall to the receptionist at the front desk. I quickly got the feeling that Domino's employees really enjoy their job and that makes a big impact on me. It tells me that Domino's treats their employees well and provides a happy work environment.<<<—-I will happily support a company that treats employees well

First Stop: Michigan Supply Chain Center
The base of any good pizza is the pizza dough and Domino's does it well. A little bit of flour and yeast, a bit of salt, a touch of sugar, some water and oil, a secret ingredient or two and a whole lotta love make up the crust of their pizza. The dough is mixed in these large vats that hold 500 pounds of dough. That, my friends, is a whole lot of pizza crust!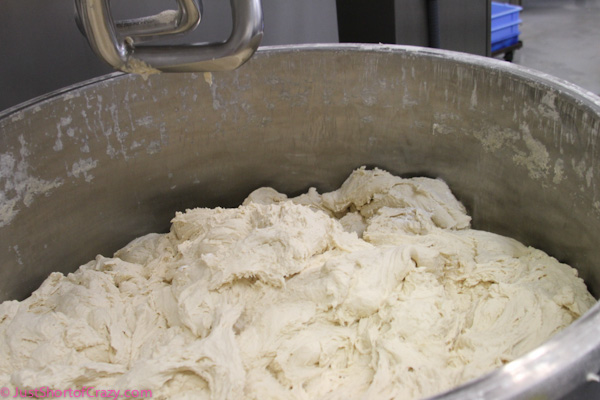 The huge vat of dough is rolled over to an elevator that lifts it up and dumps it into another vat that will send it through machinery that will cut the dough into the exact size needed for a small, medium or large pizza.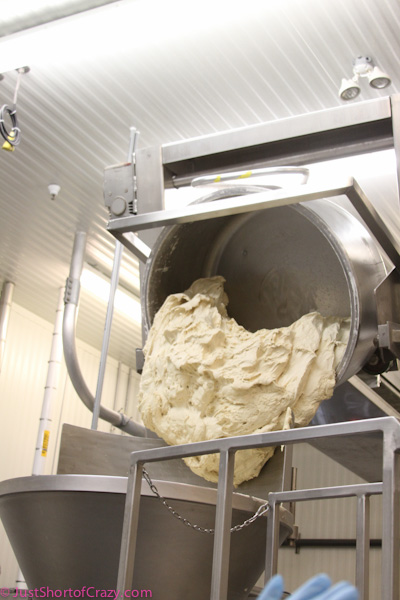 Stretching and cutting the dough: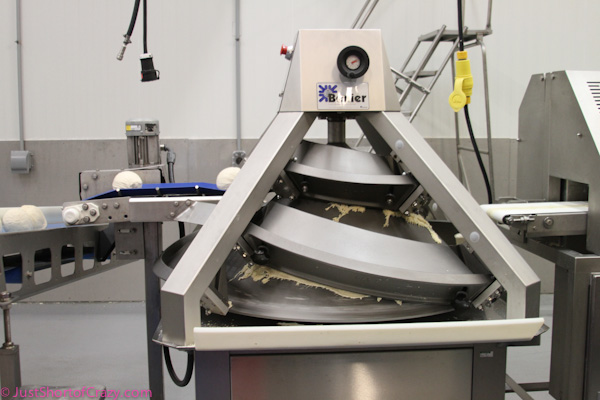 Dough balls heading to final inspection: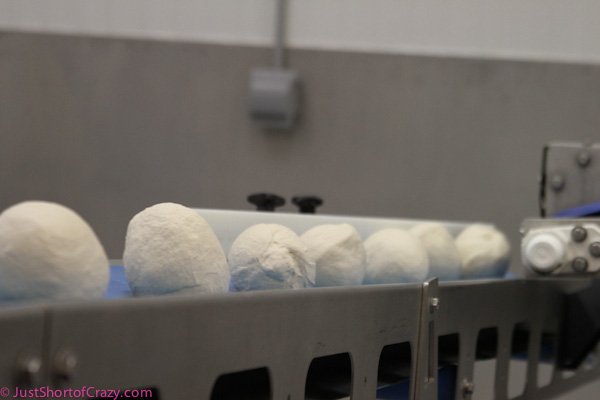 Each dough ball goes through a quality inspection. These guys ensure that each ball is the exact required weight: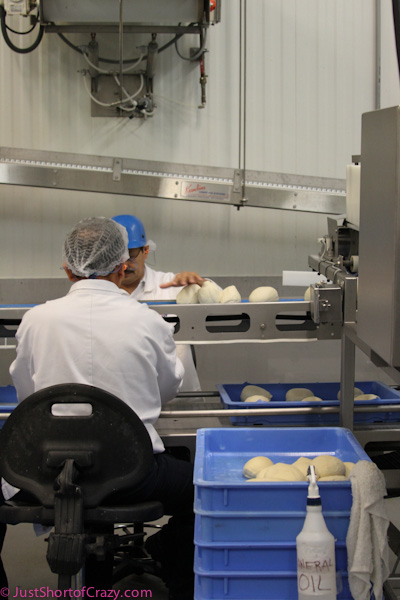 The dough balls that pass inspection are placed in these blue trays and chilled to around 40 degrees. They are kept at this temp until they are made into pizza. Because Domino's does not use dough extenders all dough must be used within 6 days. I appreciate that there are no preservatives in the dough.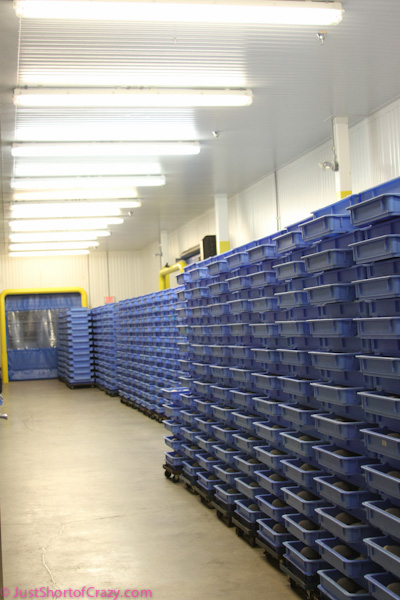 Touring the rest of the supply chain center is a lesson in efficiency and freshness. Domino's prides themselves on providing the freshest ingredients possible. Additionally, they source all their products from the U.S. except the roasted red peppers, which come from Peru.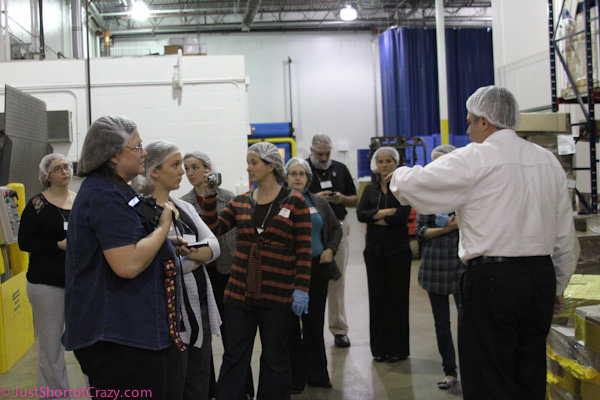 I really enjoyed the tour of the supply chain center and watching the dough being made. I tried really hard to find out the secret ingredient(s), but no one was willing to share 😉
Up next…making pizza the Dominos way